A Guide to Google Classroom for Parents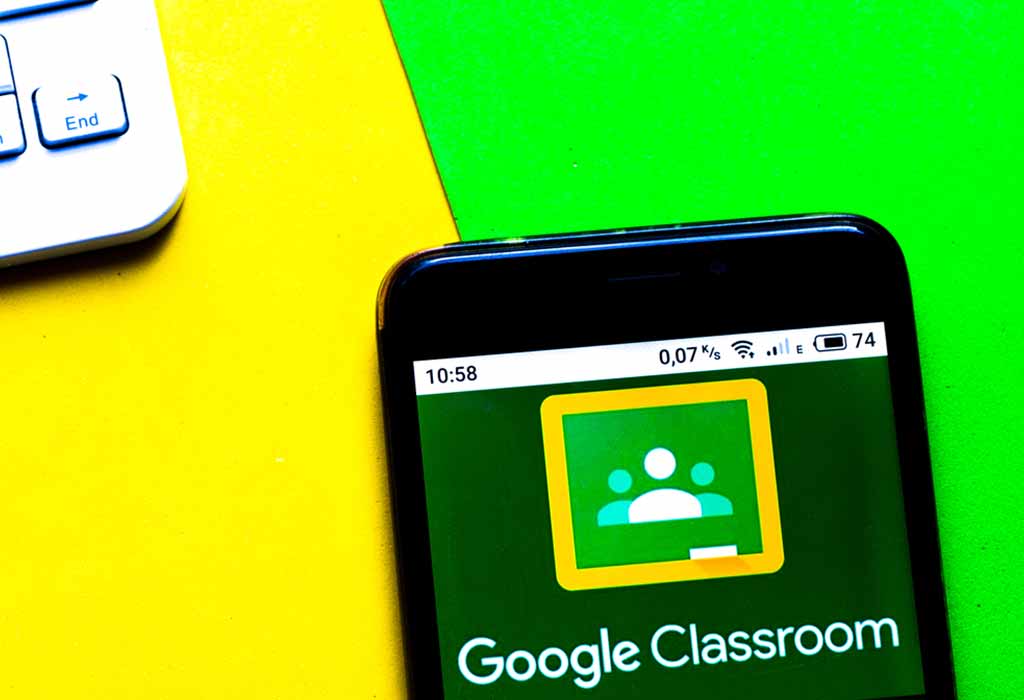 Until now, the school has always involved actual classroom settings, blackboards, and a lot of books, papers, and hard copy assignments. Now, things are changing. Google Classroom is taking over the learning platform. It may have started due to the necessity to keep students' education going, despite not being able to gather in school. Still, it is becoming a useful tool for teachers and students alike.
These days, Google Classroom is the digital portal through which a lot of a child's learning takes place. If you want to be involved in your child's learning progress, you will need to know all about Google Classroom, including some google classroom instructions for parents.
What Is Google Classroom?
Google Classroom is the digital portal through which your kid's teacher will be able to post their homework and assignments, make announcements, share class news and ask questions.
In turn, your child will be able to see what is due to be submitted and then submit the completed work through this platform. Your child will even be able to take the given quizzes and do so much more.
It is the job of the teacher to create the classroom on Google Classroom. This means that it is quite likely that your child will have a different classroom for each subject.
Some of the apps that can be used through Google Classroom include Google Docs, Drive, Slides, Sheets, and more.
How Does It Work?
At first, it may seem a little complicated, but as you explore Google Classroom's options, you will find that it is really quite simple. Here is how it works:
Your child will receive an invite that allows them to join a certain class.
Once in a classroom, your child can see what is going on in the classroom. Here they will be able to see any news, announcements, assignments, and questions that are given to the students.
There will be a tab that says "Classwork." Here they will be able to find the assignments along with any documents, links, and instructions that go along with them. Here, kids will be able to comment directly and privately or publicly, for the whole class to see.
You will also be able to see everyone who is a part of the classroom. You can do this by clicking on the "People" tab. The list of everyone who is a part of the class will be shown. Your child will even be able to directly email anyone by clicking on the email next to the person's name.
Your child can take any quiz assigned by the teacher here. Some quizzes are self-grading, which means that as soon as your child submits their quiz, they will know their grade. You can even get a copy of the quiz emailed to your child so that you can have a record of the rights and wrongs, something that can be helpful while studying in the future.
How to Set Up Google Classroom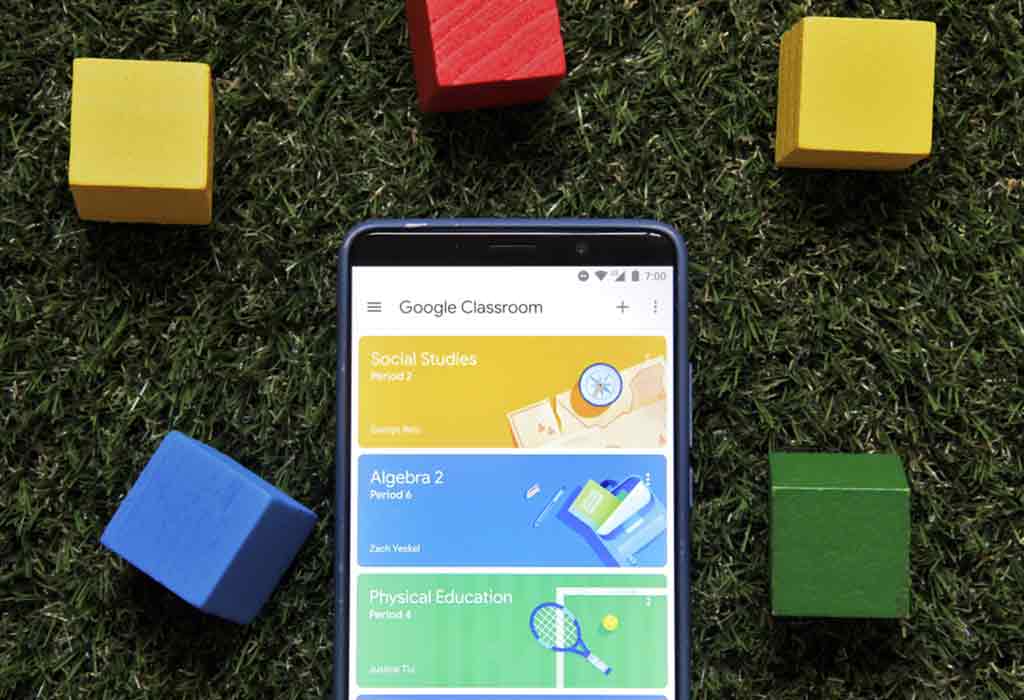 When a Google Classroom is being set up, the teacher will have to send the invitation through either a code or a link. With this link or code, your child will be able to join the Classroom. Your child will be sent to classroom.google.com. From here, they can log in with their own email address, or they can log in using the accounts that the school has created for them.
Only those who have been invited by the teacher will be able to join in. The creator of the classroom, often the teacher, can enable certain features that will benefit the class. These features could be like schedules and assignments. The teacher can also put in the hours that they are available so students can contact them for any doubts or clarification, they may have.
How Can Parents Access and Keep Track of Their Child's Grade?
If parents want to keep track of their kids' progress, the teacher will need to send them an invitation through Gmail. The teacher can do this through the "Invite Guardian" option. Another way for parents to keep track of their child's schoolwork is to get the log-in details assigned to their child by the school.
Most schools use the Classroom with the G Suit version, which has the Google Classroom parent access option. With this version, parents will be able to keep up with everything that their child is doing. All the information about how your child is doing, what the assignments are, and how well they are doing it, will be sent to you through emails.
Each parent will receive summaries of the progress of their kids. How often they receive the updates will be up to the parent. They can choose the option to receive it daily or receive it weekly. Parents can receive information about any assignments that their child was either late in sending in or have not sent at all, any work due, and all types of class activities.
As a parent, you cannot view your child's grades, nor can you see the classroom stream. If you want to turn on the Guardian features, you can go to Settings, General, and then to Guardian Summaries. Then, move the grey button so that it turns green. You can see an example of the summary if you click on the "See Example" option.
How to Adjust the Privacy Settings for Google Classroom
If the kids are using their own Gmail accounts for their Classroom, it is easy to adjust their settings. All you need to do is go to their Google Account page and then adjust the privacy settings.
Something that you do need to be mindful of is that to use Google Classroom, your child will have to share some information. A basic example of this would be their photo and their name.
If you want to make your child's settings more private and limit what others can see, you can do it through the Personal Info page. Here, you will be able to see what others can see about your child. There is a setting that allows you to be the only one who can see this information.
You can also limit the information being shared through the page for Data & Personalization. Another place to look at is the page for People & Sharing, where you can change the settings to limit how much information is being shared.
What Other Apps and Websites Can Be Used With Google Classroom?
There are so many websites and apps that can be used along with Google Classroom. These will partner with Google, but some will be considered add-ons. These will be available in the Chrome Store. Using these apps will make the class more fun and interactive. It will also make learning a lot easier for children, keeping them more interested in their lessons. Some of these include:
Activity Learn
Pear Deck
Newsela
BrainPop
Typing Club
American Museum of Natural History
Khan Academy
Duolingo
Education
How Will My Child Find Out New Stuff Posted on Google Classroom?
Whenever your child's teacher posts something new or posts a new announcement for the class, your child will receive an email to notify them about this announcement.
If children want to keep themselves updated on what is going on with the class or in the classroom, they will need to keep checking their emails. They will not get any notifications from the classroom itself.
FAQs
There are so many questions that parents have with regards to Google Classroom, and rightfully so. Their children will be spending a lot of time and sharing some information through this portal, after all. Here are some frequently asked questions that parents often ask:
1. Does Google Classroom track and collect my kid's data?
There are two ways that your child can access Google Classroom: through an account made for them by the school and through their own Gmail addresses.
If your child uses Google Classroom through an account made by the school, the privacy settings will be quite strict and rigid. This is so that the data of the students and teachers can be protected. There are some instances where your teacher may require the child to use Maps or YouTube. These apps can be tracked.
If, on the other hand, your child uses their personal Gmail address to access the Classroom, they will have more of their data may be tracked. All the sites visited, videos watched, and sometimes their location could be tracked by Google. Ads may also be seen. The tracking is done mostly for marketing.
There are other times where some third parties may be able to track your child's data and then use that data to target them. Often, data tracking is done to market certain products or services to people.
Google Classroom does not sell or share data with anyone, but there are still ways that the information can be tracked.
2. Can Google Classroom be used for chatting?
Chatting is certainly allowed on Google Classroom. However, this is something that is meant to be used to help students to interact with each other and the teacher.
This can be done through Hangouts and even through Google Docs. Children can use Google Docs for shared assignments, and they can chat with each other when they are using this resource.
While there may seem to be some risks involved where your data may be tracked, using Google Classroom for learning does benefit the children. It makes learning more engaging as they can use many different apps during their class hour.
No matter where your child is located, he or she will be able to join in for class without missing any classes. Not just that, you will be able to get a summary of their performance regularly, depending on if you choose this option.
It is certainly something new that students, teachers, and parents need to get used to, but it is also something that will allow your child to get an education, even if they are not able to be at school physically. As long as you have a good internet connection, your child will benefit greatly from Google Classroom.
Also Read:
Waldorf Education for Children
Why Preschool Education Is Important for Children
Benefits of Early Childhood Education