Top 110 Nicknames for Jack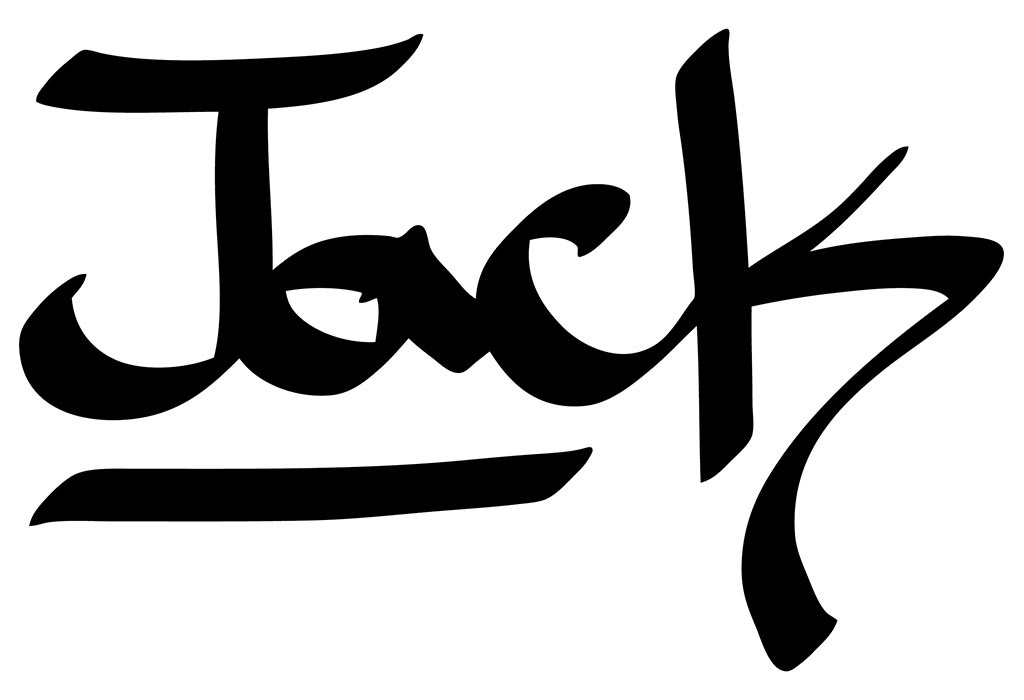 Nicknames are used for a number of reasons. They are used at home by parents as a personalised name of the home that mostly no one knows except the family members, used by friends to mock and tease, used by couples to pamper each other, and so on. The ultimate purpose – is to show our love for the person. Finding the perfect nickname for your child may not seem as stressful as deciding on their formal name. However, it is equally important. Some nicknames may become full names in their own right. Common nicknames for Jack have been creatively hatched to sound trendy and suit the tastes of new parents.
Meaning and Origin of Jack
Commonly used as a nickname for John and James, Jack has become a male given name down the ages. Jack is a shortened version of Jacqueline, though it is a less commonly used female given name. Jack is thought to have originated from Jackin or Jankin, a diminutive of the name John. Also, the name may be derived from the French form of name James or Jacob, Jacques, Latin Jacobus, or the Welsh 'iach,' meaning "health." In its Celtic origin, Jack means "strong, full of vital energy." Whatever its origins, the word "jack" has been used as a metaphor to represent a man belonging to the working classes, as per the expression, "a jack of all trades."
Nicknames for Jack
Jack is a popular boy's name used worldwide. Even though this classy name is short and cute (because of which many people think that it does not need a nickname), it still gets made a lot of hilarious and memorable nicknames. From funny to creative, here are some top nicknames of the name Jack.
Adorable Nicknames
Adorable nicknames for Jack can help to strengthen your bond without hurting your child's feelings. Here are some adorable nicknames for Jack that may become terms of endearment:
King Jack
Jacko
Jocko
Mockingjay
J-Dog
J-Bear
Jaques
Jack the Rave
Jack Hammer
Jack Black
Jackman
Jackybee
Jack o lantern
Huncho Jack
Jackie Plum
Jackie Melon
Yak
Jack In a Box
Shy Jack
Jack Frost
Jack
Jacks
Jock
Jacksy
Jazz
Jmoney
Joker Jack
Jboy
Jagger
Jack-Jack
Jackie
Jayjay
Jaci
Jack Rabbit
Jackson
Jackyboo
Jackster
Jack o clock
Jemboy
JacLe
Jackaroo
Jacky
Wacko Jacko
Jackers
Jack of All Trades
Jack Daniels
Ja-cute
Jack Sparrow
Jackie the Obvious
Jakus
Best Nicknames
Here are some of the top-rated nicknames for the name Jack. Let's find a suitable nickname for your chap, Jack.
Jack Spammer
Jada
Jahleela
Jaimie
Jampflo
Jaithra
Jamiel
Jamson
Janelle
Janessa
Short Nicknames
Short and sassy, these nicknames for Jack are just fantastic! We hope you find a suitable one for your little one from this list of Jack nicknames.
J
JK
JJ
JeJe
Yaki
Jam
Joy
Jax
Jay
Jaq
Catchy Nicknames
These catchy nicknames for Jack are super classy and worth the hype. Finalising one from this list might get difficult, so best of luck!
Jack Dawson
Jack Dorsey
Jackette
Jackool
Jacktin
Jacques
Jaden
Jahi
Jaime
Jairo
Creative Nicknames
What's the purpose of creativity if we can't use it to make hilarious of nicknames, right? Here we have some creative and, at the same time, amusing nicknames for the name Jack.
Carjack
DanJack
Dull Jack
Jackal
Jackandus
Jackapple
Jackbub
Jackeen
Jacken
Jackess
Clever Nicknames
These are some thoughtful, clever nicknames that certainly ate up time and imagination. All the best in picking a suitable one for your little one that matches his traits.
Jacqouille
Jacksonville
Jacksepticeye
Jackie Chan
Jackalope
Jackaby
Jack Skellington
Hijack
Joey
Cute and Funny Nicknames
These casual and funny nicknames for the name Jack deserve a try-out.
Jacky Boy
Quiet Jack
The Fapping Jack
Jack the Ripper
Jackaleaniebeanie
Jackyboy
Jackie pops
Jackie Shmoopie Poops
Jack Pack
Blackjack
Popularity of the Name Jack
Jack is a traditional moniker that has remained in the top 50 since 2000. The U.S. Census of 1990 states that Jack is an uncommon American, with 0.315% of the male and 0.001% of the female population named Jack. From the 160–170th rank in 1991, Jack ranked at 35th spot in 2006, which shows a steady increase in the frequency of Jack as a baby name. According to the latest Social Security Administration data of 2020, Jack is the 21st most popular boys' name in the U.S. The growth in popularity for Jack is commonly seen in several English-speaking countries, including the United Kingdom, Ireland and Australia, and the United States.
Famous Celebrities With the Name Jack
Many famous Jacks past and present stand out in the crowd due to their popularity. Here are some notable personalities with the name Jack who can inspire your child with their achievements:
| | |
| --- | --- |
| Name | Who He Is |
| Jack Roosevelt Robinson | American Baseball Player |
| Jack Black | American Actor, Comedian |
| Jack Kerouac | American Novelist/Poet |
| Jack White | American Singer |
| Jack Joseph Osbourne | English Media Personality |
| Jack Dawson | Character in James Cameron's 'Titanic' |
| Jack Kent Cooke | Canadian Entrepreneur |
| Jack Cronin | American Football Player |
| Jack Dann | American Writer |
| Jack Ralite | French Politician |
Variations of Jack
Delightful variations of Jack have thrown a diverse mix of names to the baby-naming table. Here are some variations of the name Jack that might catch your fancy:
| | |
| --- | --- |
| Jackson (English) | Jacques (French) |
| Jock (French) | John (Hebrew) |
| Jackie (Hebrew) | Jacko (Hebrew) |
| Jacky(Hebrew) | Jax (English) |
| Jacq(English) | Ajax (Greek) |
Jack is a short and sweet nickname that exudes a super modern feel wearing well on the tykes of the modern-day. He also manages to age well, from making his rounds in childhood tales to being a subtle romantic choice and business executive with ease. Similarly, without the need for all the bells and whistles, unique nicknames for Jack can turn heads with their good old-fashioned charm.
?>