30 Inspirational Writing Quotes for Kids
In this Article
Writing is an important skill to have, and when children begin to show interest in writing, it is always a good idea to encourage them. Writing well is not an easy thing to do, and it takes a lot of time and effort, which is even more true if your child is interested in creative writing. Knowing the right thing to encourage a child to write is not always easy, so it can be helpful to have a few inspirational quotes for kids to motivate them to write more.
30 Best Writing Quotes for Children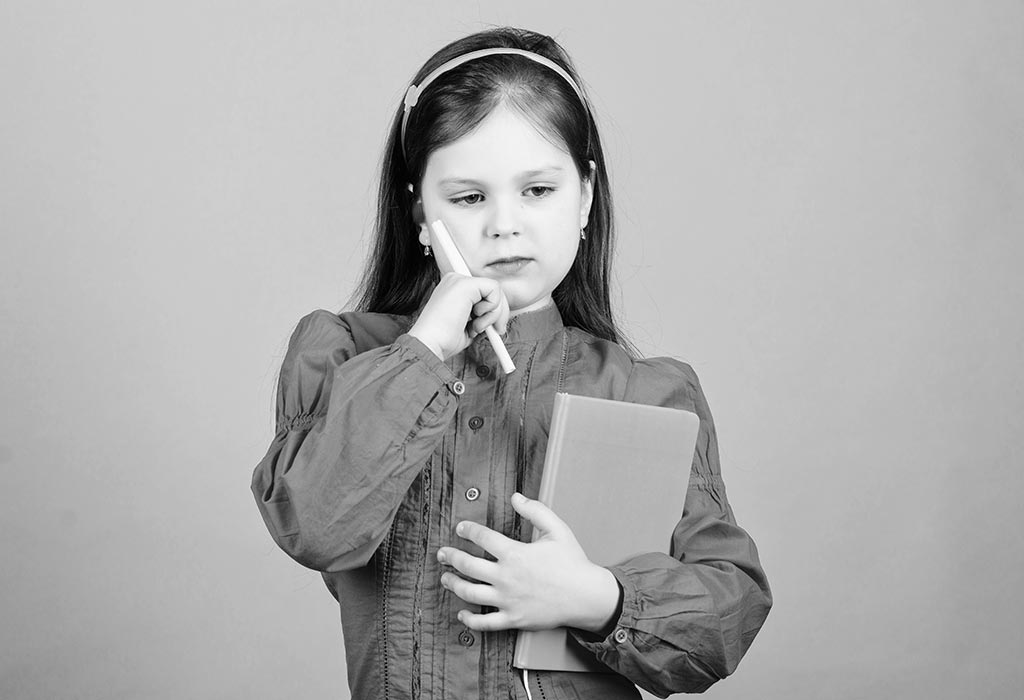 If you are looking for short writing quotes for kids to encourage them to write daily, we have just what you need! Here are 30 of the most inspirational quotes about writing for children:
"My advice to young writers is this: read widely, think independently, live fully, and travel adventurously. Do not narrow the road of your life. If you have not gathered perspectives and voices and if you have not learned to think independently, then what you write will have the depth of a sewing thimble." by Sholeh Wolpé
"Our future depends on stories. As the world advances, literature has the ability to ground us—in our humanness, our imaginations, and our enlightenment." by Pawan Mishra
"I can shake off everything as I write; my sorrows disappear, my courage is reborn." by Anne Frank
"I believe myself that a good writer doesn't really need to be told anything except to keep at it." by Chinua Achebe
"After nourishment, shelter and companionship, stories are the thing we need most in the world." by Phillip Pullman
"My aim is to put down on paper what I see and what I feel in the best and simplest way." by Ernest Hemingway
"Almost all good writing begins with terrible first efforts. You need to start somewhere." by Anne Lamott
"Write the kind of story you would like to read. People will give you all sorts of advice about writing, but if you are not writing something you like, no one else will like it either." by Meg Cabot
"Start writing, no matter what. The water does not flow until the faucet is turned on." by Louis L'Amour
"If you want to be a writer, you must do two things above all others: read a lot and write a lot." by Stephen King
"Be yourself. Above all, let who you are, what you are, what you believe, shine through every sentence you write, every piece you finish." by John Jakes
"If there's a book that you want to read, but it hasn't been written yet, then you must write it." by Toni Morrison
"Don't bend; don't water it down; don't try to make it logical; don't edit your own soul according to the fashion. Rather, follow your most intense obsessions mercilessly." by Franz Kafka
"The most valuable of all talents is that of never using two words when one will do." by Thomas Jefferson
"By the time I am nearing the end of a story, the first part will have been reread and altered and corrected at least one hundred and fifty times. I am suspicious of both facility and speed. Good writing is essentially rewriting. I am positive of this." by Roald Dahl
"A writer has the duty to be good, not lousy; true, not false; lively, not dull; accurate, not full of error. He should tend to lift people up, not lower them down. Writers do not merely reflect and interpret life; they inform and shape life." by E.B. White
"The best books come from someplace deep inside. You don't write because you want to, but because you have to. Become emotionally involved. If you don't care about your characters, your readers won't either." by Judy Blume
"There is something delicious about writing the first words of a story. You never quite know where they'll take you." by Beatrix Potter
"And by the way, everything in life is writable about if you have the outgoing guts to do it, and the imagination to improvise. The worst enemy to creativity is self-doubt." by Sylvia Plath
"The main rule of writing is that if you do it with enough assurance and confidence, you're allowed to do whatever you like." by Neil Gaiman
"The first draft is just you telling yourself the story." by Terry Pratchett
"Every secret of a writer's soul, every experience of his life, every quality of his mind, is written large in his works." by "Every secret of a writer's soul, every experience of his life, every quality of his mind, is written large in his works." by Virginia Woolf
"There is no greater agony than bearing an untold story inside you." by Maya Angelou
"People say, 'What advice do you have for people who want to be writers?' I say, they don't really need advice, they know they want to be writers, and they're gonna do it. Those people who know that they really want to do this and are cut out for it, they know it." by R.L. Stine
"All good writing is swimming under water and holding your breath." by F. Scott Fitzgerald
"Description begins in the writer's imagination, but should finish in the readers." by Stephen King
"Exercise the writing muscle every day, even if it is only a letter, notes, a title list, a character sketch, a journal entry. Writers are like dancers, like athletes. Without that exercise, the muscles seize up." by Jane Yolen
"I often meet frustrated young writers who say they've only got so far and just can't finish a book. Even if you don't happen to use what you've worked on that day, it has taught you something and you'll be amazed when you might come back to it and use it again." by Eoin Colfer
"Young writers only take off when they find their subjects. Since almost everyone has a family and stories about family, that is often a place to start." by Robert Morgan
"I don't think poetry is something that can be taught. We can encourage young writers, but what you can't teach them is the very essence of poetry." by Robert Morgan
Creative Writing quotes for kids can sometimes have the power to motivate them like nothing else can, especially if the quote is from a writer they admire. So, go ahead and share some of these quotes with your children if there is ever a time you feel like they could use some motivation.
Also Read:
Kindness Quotes for Children
Back To School Quotes for Kids
Educational Quotes To Inspire Your Child