Simple Cinquains Poems for Kids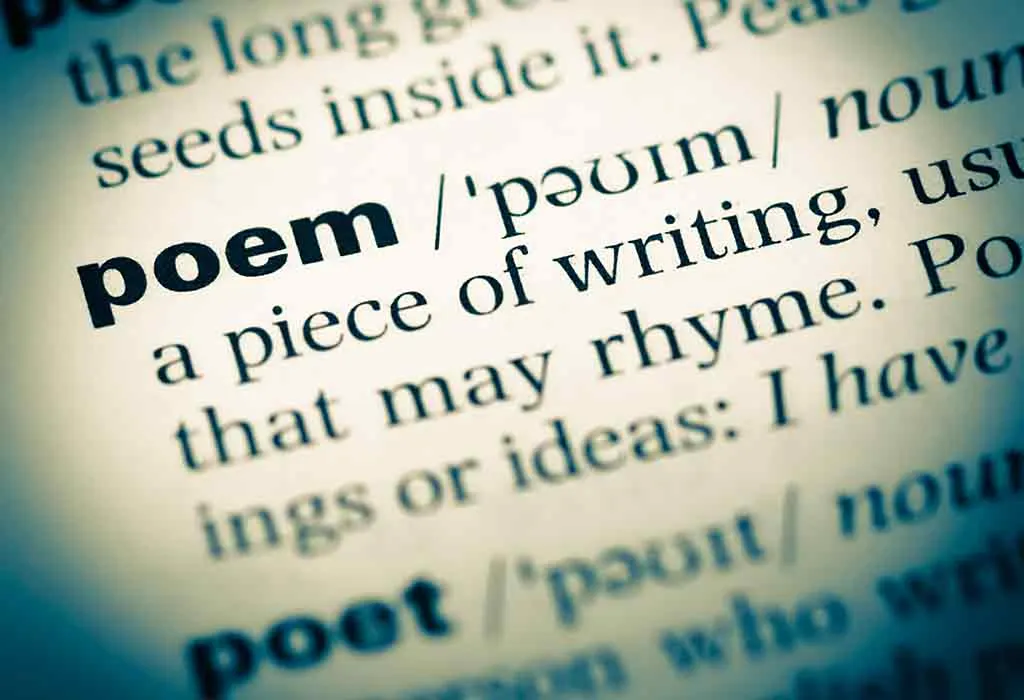 A cinquain is a popular form of poetry among kids, as they have a simple style and are immensely vivid in their imagery. It was introduced by an American poet Adelaide Crapsey in the early 20th century. A collection of poems, titled Verse, was published in 1915 that included 28 cinquains. This form was inspired by the Japanese poetry styles haiku and tanka.
What Is a Cinquain Poem?
A Cinquain is a five-lined poem and with few words in each line. It is an easy and fun-to-write style of poetry, pronounced as sin-cane. They don't require many words – the first and the last lines have two syllables, while the middle verses have few more words. Due to this, the writing style gives a diamond shape to the poem.
Cinquains tell a small story in five lines. The best part is, instead of just having descriptive content, they may also have action words and a conclusion. The most popular type of cinquain taught at the school level is American cinquain, also known as didactic cinquain.
Rules to Follow for Writing a Cinquain Poem
There are many different ways to write a cinquain. First, decide what you would like to write about and brainstorm the related words and phrases that best suit your idea. Think about the story you want to share and write the words and phrases to complete the story. Here is the format for writing a cinquain.
Line 1: Use one word that can be a noun or the subject of the poem
Line 2: Use two words – they can be adjectives that describe the subject in line 1
Line 3: Use three words that are again related to the subject in line 1
Line 4: Use four words, preferably a phrase or a small sentence that relates feelings about the subject in line 1
Line 5: Use one word that is a synonym for the subject or sums up the content
This is how we get a diamond or a tree-like shape for cinquain poetry. Here is a cinquain poem written by Dawn Slanker:
Dog
Loyal, Brave
Loving, Playing, Guarding
Best friend of man
Pet
This poem is expressing a loving feeling for the pet. You don't have to use all ideas; just convey the thought precisely. Cinquains do not necessarily need to rhyme, but you can include the rhyming words if you want. Count the syllables in each line of this poem.
Line 1: 1 syllable
Line 2: 3 syllables
Line 3: 6 syllables
Line 4: 4 syllables
Line 5: 1 syllable
Count the syllables as you write each line. If a line is loaded with too many syllables or not having enough syllables, see if you can replace the words to get the right syllables count. Once you get the correct count, make sure the poem conveys the right message. Also, a slight variation in syllables count is acceptable. You may capitalize all the words, first words of each line, or just certain words. Each poem can be capitalized differently according to the subject matter or the word choice.
Best 10 Cinquain Poems for kids
Since its invention, people have made many variations of the cinquain. Here we have curated a list of the famous cinquain poems for kids.
1. Ice Cream Cinquain
This poem tells a little story about ice cream. There is an action, a feeling expressed, and perfect use of rhyming words:
Ice cream
Cold and yummy
I love its sweet richness
As it finds its way into my
tummy.
2. Summer Cinquain Poem
A summer cinquain poem to welcome the warmest season and capture the vibes of summer:
Summer
Hot, humid
Swimming pool lounging
Refreshing coolness in midday
satisfaction
3. Watermelon Cinquain
Watermelon never felt so delicious as in this cinquain poetry. This is a form 1 type of didactic cinquain poem. Here instead of counting syllables, it uses word counts. The first line has one word, second line two, third line three, fourth line four, and the fifth line again has one word:
Watermelon
Juicy, sweet
Dripping, slurping, smacking
So messy to eat
Yummy
4. Friendship Cinquain
A sweet example of a cinquain poem about friends that can brighten your day:
Best friend
Brave and loyal
Knowing, loving, caring
Forever honest together
Best friend.
5. 'My Bed's Just Here For The Cat' by William Mansonis
Read and enjoy one of the most hilarious funny cinquain poems about the nuisance behavior of the fat cat:
Fatcat
Hairy nuisance
Sprawling over bedsheets
Crowding limited sleep space with
Blubber.
6. Snow Cinquain
The chilling mornings, crisp, bright days, and powdery snow have inspired many poets throughout history. Here is a wintry example of a cinquain:
Snow
Lovely, white
Falling, dancing, drifting
Covering everything it touches
Blanket
7. For the Love of Acrobats Cinquain
Here is a poem on acrobats with vivid descriptions and great use of rhyming words. This is a form 2 type of didactic cinquain poem. It is slightly different from form 1. Here the first line has one word, second line two, third line three, the fourth line has a complete sentence or might have more than four words, and the fifth line again has one word:
Acrobats
Flexible, amusing
Flipping, twirling, jumping
They make me laugh
Performers
8. Life of an Insect Cinquain
Sometimes you need not take a walk in the woods to get inspiration for a poem:
Insect
Hidden, hungry
Preening, searching, stocking
Waits as if praying
Mantis
9. 'My Love' By Abigail Gronway
Good to see some longer cinquains in action:
my love
to you I give,
nor could I less bestow
then that which you have given me,
dear heart
dear heart,
you are my life,
my voice, the air I breathe,
the center of my universe,
my sun
my sun,
fill me with light,
and all my life I'll give
to orbit 'round you will be my
delight
delight
my soul with praise
your praises I will sing
as if it were enough to show
I care
I care,
and so I'll go,
to leave you for a day,
until the day when I can show
my love
my love,
you are my life,
and all my life I'll give,
as if it were enough to show
my love
10. 'Soulful Husbandry' by Lancealot
This is a unique example of a reverse cinquain:
Two wolves
live in each of
us to make us what we
are, though we train them how to serve
our goals.
They both
compete to make us what we are.
So train them well and choose
the wolf that you
will feed.
Now that you have read everything about cinquain poems, you can see how easy it is to compose one for your kid. Poetry is the product of human imagination. Different shades of life and feelings, such as love, friendship, joy, surprise, and many more, can be expressed in the form of cinquains. So, keep your love of poetry going strong.
Also Read:
Haiku Poems for Children
Funny Poems for Children
Witty Limerick Poems for Children