40 Unique and Creative First Birthday Party Ideas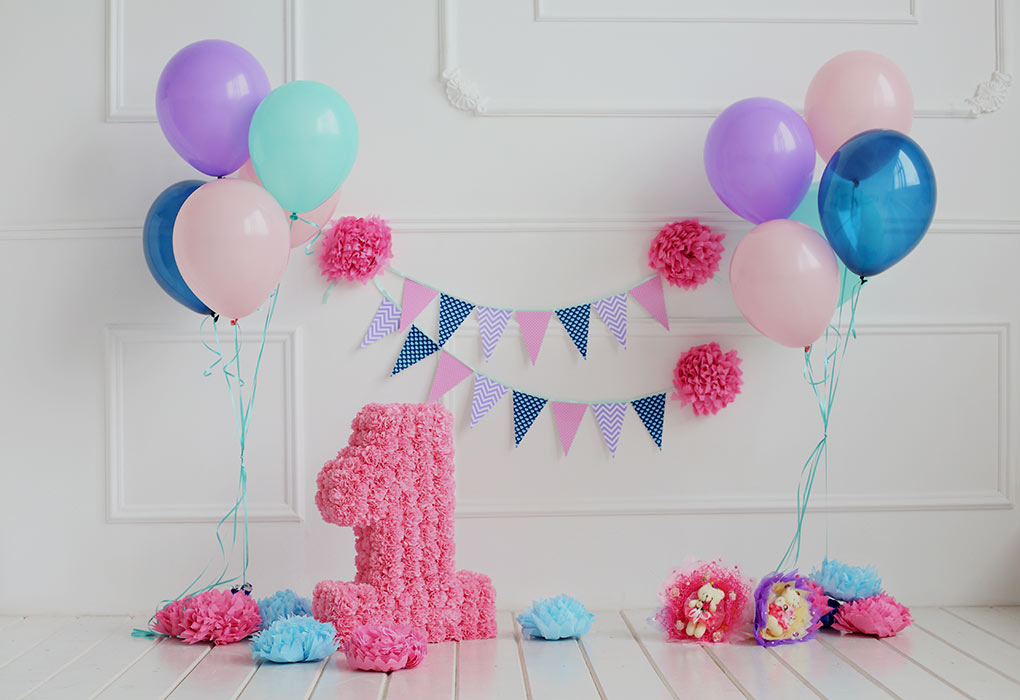 Your child's first birthday is already here! You were readying your home for him just a while ago, and now, it's already his first birthday! Coming up with 1st birthday party ideas on a budget might seem like cutting down on an important milestone, but there are some great ideas that you can use to keep your costs low, your party wonderful, and your mood ecstatic for your child's big day.
Video :
7 Fantastic First Birthday Party Ideas and Themes to Make Your Child's Birthday More Special
First Birthday Party Checklist
Whether you are fretting about putting up the 1st birthday party decorations at home or figuring out other aspects related to the party, making a checklist is the best way to bring things under your control. Put together all tasks that need to be done so that you are always in the loop.
1. Your Child's Dress
Your child should look stylish and adorable on his big day, preferably in an outfit or a costume befitting the theme. Make sure you have that plan in place.
2. Accessories for the Party
From simple decorations to any other aspects of the party, list all the accessories you'd need to keep the party going.
3. The Birthday Cake
This cannot be just any cake. Make sure that the cake is special – it could either be around a cartoon character your baby likes, a picture cake of your memories starting from his first month in this world or anything else that captures the essence of his big day.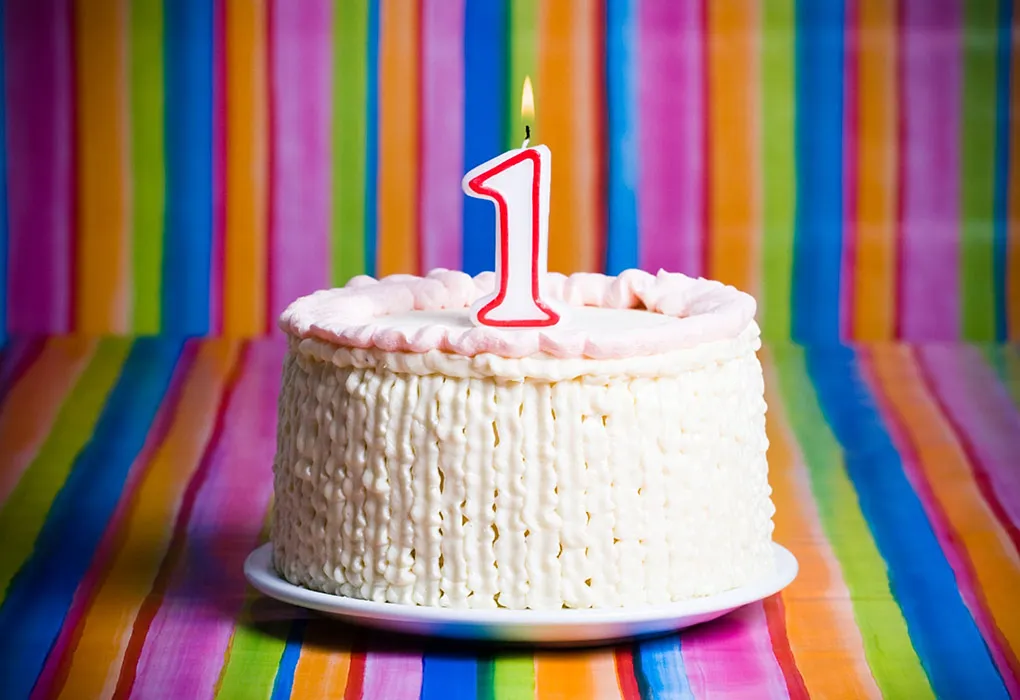 4. The Party Timing
Check the day and time you'd want to have the party. This can also connect to your budget, which will help govern any adjustments to make it a success.
5. Shopping List
Some items required for the party would be available right at home, while others might have to be purchased in advance. This also involves planning since all items might not be available close by, and you might have to go places to pick them up.
6. Email Invites
Although paper invites have a classic charm to them, the digital age can allow you to create and send invites and make them interactive if you've got the skills to make them that way. Add photos and graphics to make the invites interesting as well.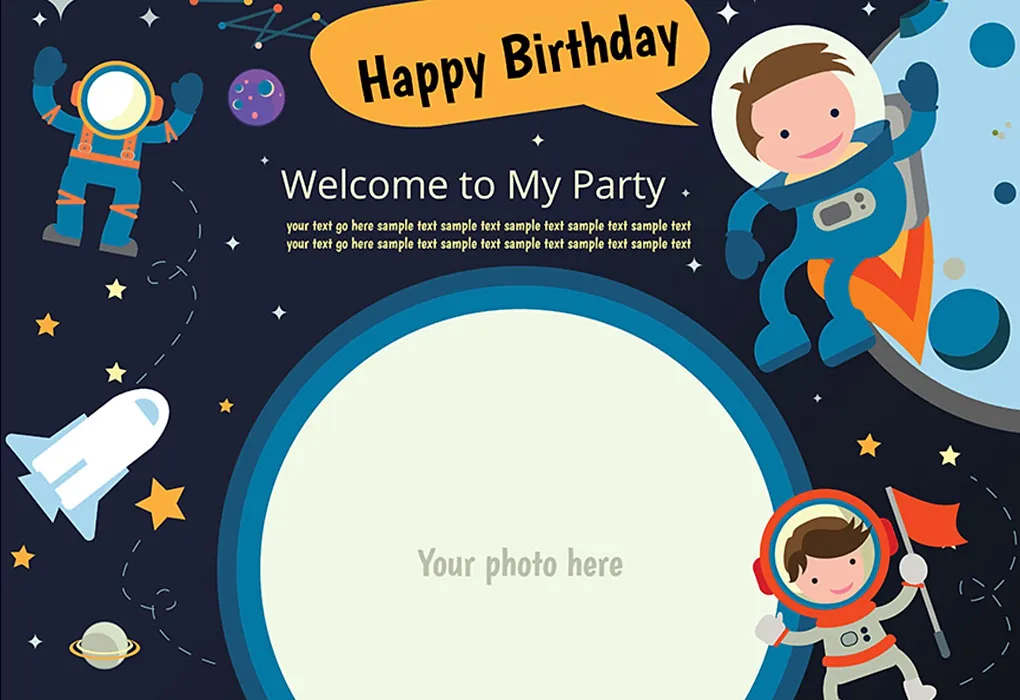 7. DIY Decorations
If you are on a tight budget, don't spend all your money on decorations. There are many alternatives that you can make use of to decorate your home. Browse the Internet for videos that can provide step-by-step instructions for figuring it all out.
8. Items to Be Borrowed
There's no point in purchasing items that will be used only once. Since you would be having guests over, you would need additional cutlery or pieces of plastic furniture, which would suffice for one-time use. Check with your relatives or friends; they may happily lend you some.
9. The Birthday Venue
Your apartment would be constricted if you plan to have a large crowd for your little one's first birthday. Opt for a hall or a separate venue so everyone can mill around without worry. Make sure the venue is approachable for everyone and not in a far-flung corner of the city and that the rates fall well within your budget.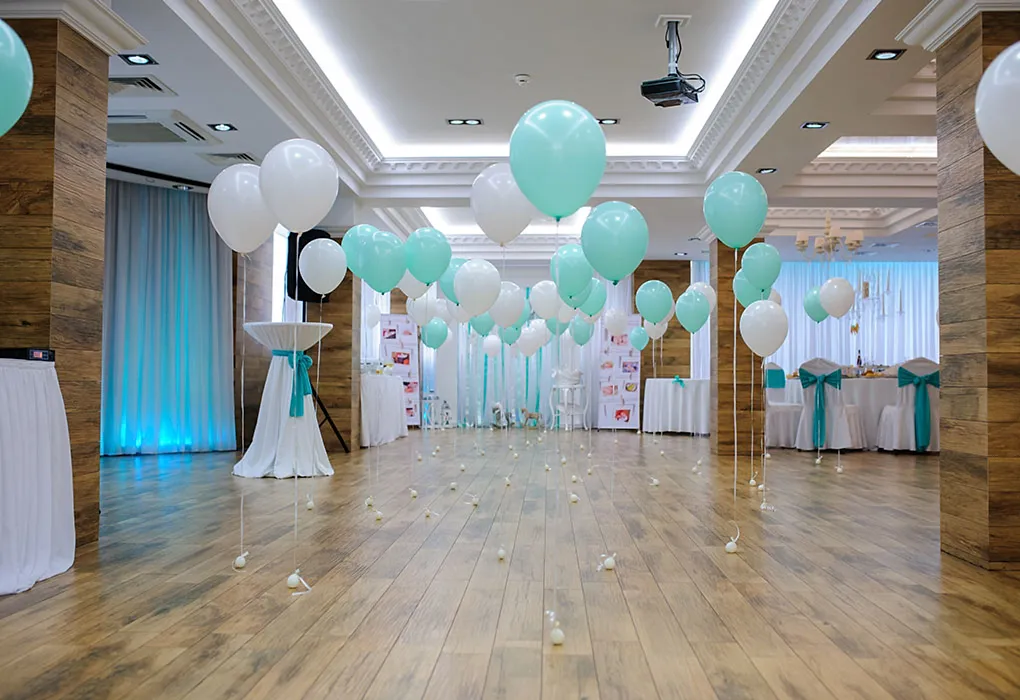 10. Number of People
Get a good idea of the number of people showing up for the party. Reach out to them for confirmation as the date approaches. Your options for food and other items will depend extensively on this.
11. Duration of the Party
The party you've planned for your darling child could have a combination of games and activities involving the kids and adults. People will keep having fun, but you need to have a good judgement of how long the entire party will last so that it fits in with other aspects properly too.
12. Go With Your Budget
If you choose to celebrate your child's birthday on a weekday, it is best to shift the timing to earlier in the evening. This can help you save costs by including an extensive snack menu instead of a full-fledged dinner. People can find it convenient to pop in quickly as well.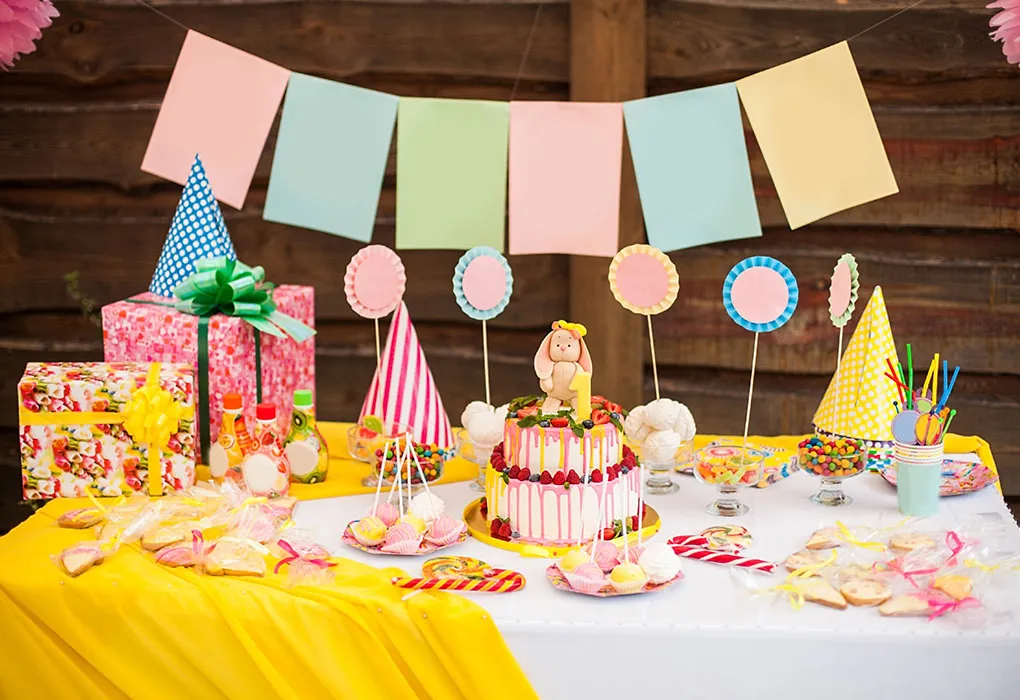 13. Separate Foods for Kids and Adults
Food choices are what make or spoil a party to a large degree. The choices of food items are going to vary wildly for kids as well as for adults. Therefore, ensure you have separate sections for them, as that will allow everyone to enjoy and have a great time.
14. Menu Cards for Kids
Not all food items would be safe for children. Furthermore, kids will rarely be supervised in the rush of the party. Come up with menu cards for kids that the parents can carry around. These can be used to list preferred foods and any allergies if so. The servers can check the cards and serve food items accordingly.
15. Keep Celebrations Short
While your party can extend for a couple of hours or more, ensure that you keep the main celebration as short as possible. Your little one is just a year old, and he would get overwhelmed by all the people and the noises. Get done with his part quickly and then leave him be if he feels like it.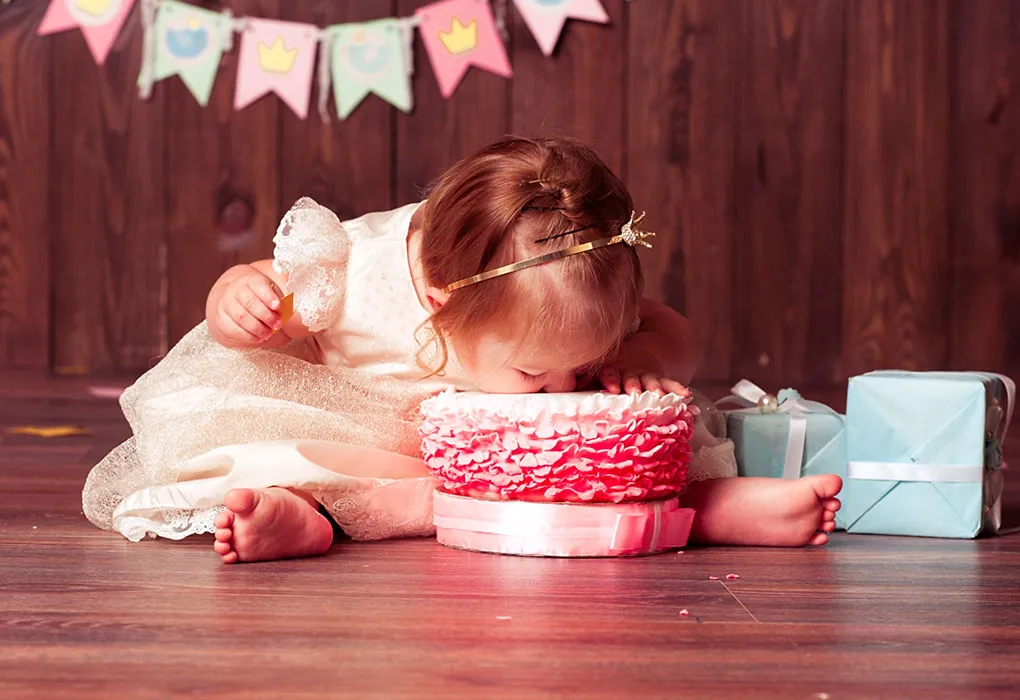 16. Don't Hesitate to Ask for Assistance
Doing all the tasks related to your child's birthday party single-handedly will tire you out, even if you consider yourself a super parent. Talk to your family and extended family and see if they are willing to help you out. If not in the preparation, they can definitely lend a hand on the big day.
17. Opt for Snacks That Can be Easily Replenished
When going with items like finger foods, choose those that can be prepared quickly or procured from a nearby store if they run out. This will prevent the party from falling into ruin and keep guests satiated and happy.
18. Have a Special Play Area
Whether you are having the party at home or at another venue, demarcate an area for toddlers to play around. This will keep them safe and allow them to be engaged with their toys in a secure environment.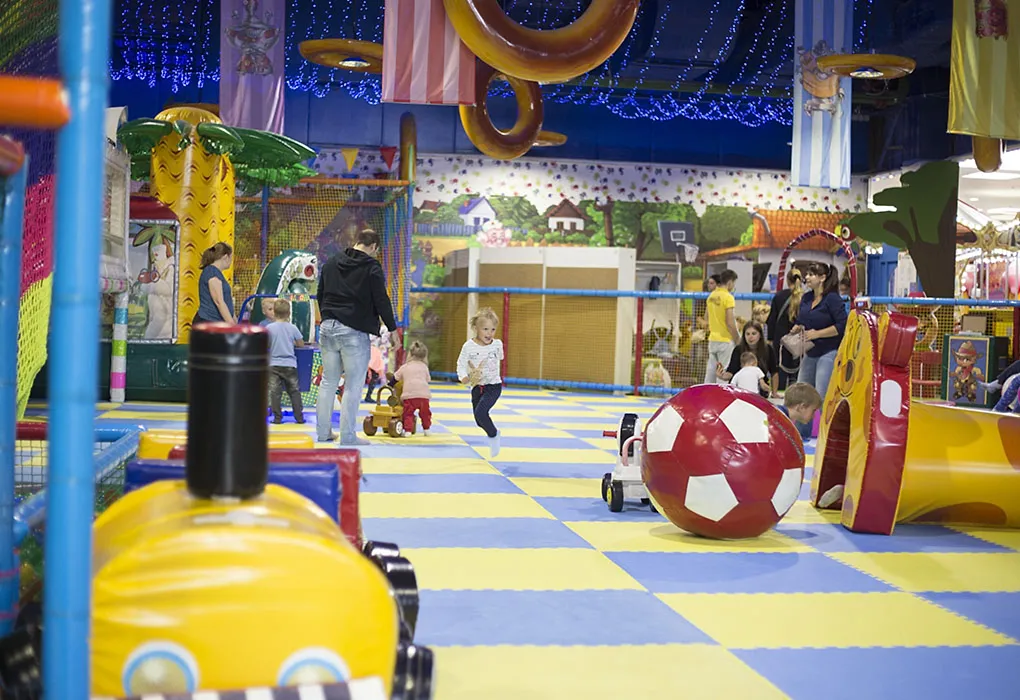 19. Fill It Up With Balloons
We are serious about this. Balloons have to be one of the top items on your checklist. Even if nothing seems to work out at your party, the prevalence of balloons can keep the kids happy, and popping them can turn into a game itself.
20. Don't Be Stressed
It is a party, which means enjoyment should be the top priority. Plan and delegate tasks so you don't feel stressed during the party, worrying about every small thing. Spend a little more if needed on a planner and organiser if it makes you feel better.
21. Party Favours/Return Gifts
Don't forget to get all your guests some cute return gifts! These are becoming a trend at most parties around these days, and there are a ton of ideas you can choose from for return gifts. Make sure to have an idea of the exact number of kids attending your child's first birthday party, and place an order for the gifts accordingly. Your gift could range from a small box of assorted chocolates or crayons and drawing books – yours!
20 Amazing Ideas for Your Child's 1st Birthday
A themed birthday party can be highly fun-filled to kids. Here are some exciting birthday party themes for a 1-year-old kid's first birthday that will make it memorable.
For Girls
Try these themes out for your little girl's birthday.
1. Garden-themed Party
This one can be worked out effectively if you have a large home with a backyard, a front lawn or a terrace garden. If you live in a housing society, you could use the common garden for the birthday party (after talking to the authorities). This party would bloom wonderfully with fancy costumes, a fruit cake, and ample space for activities.
2. Forest-themed Party
A step up from the garden, this party can use different forest items to create a cosy feeling all around. Pick out cakes that have a woody pattern and set up hanging lanterns all around. If it is evening time, choose to dim the lights and create a nice mood.
3. Sea-themed Party
Most girls instantly fall in love with Ariel from 'The Little Mermaid' when they watch her for the first time. If you can, pick up a mermaid costume for your little girl, and go with a blue theme all around for the party. The cake can come in a similar colour, too.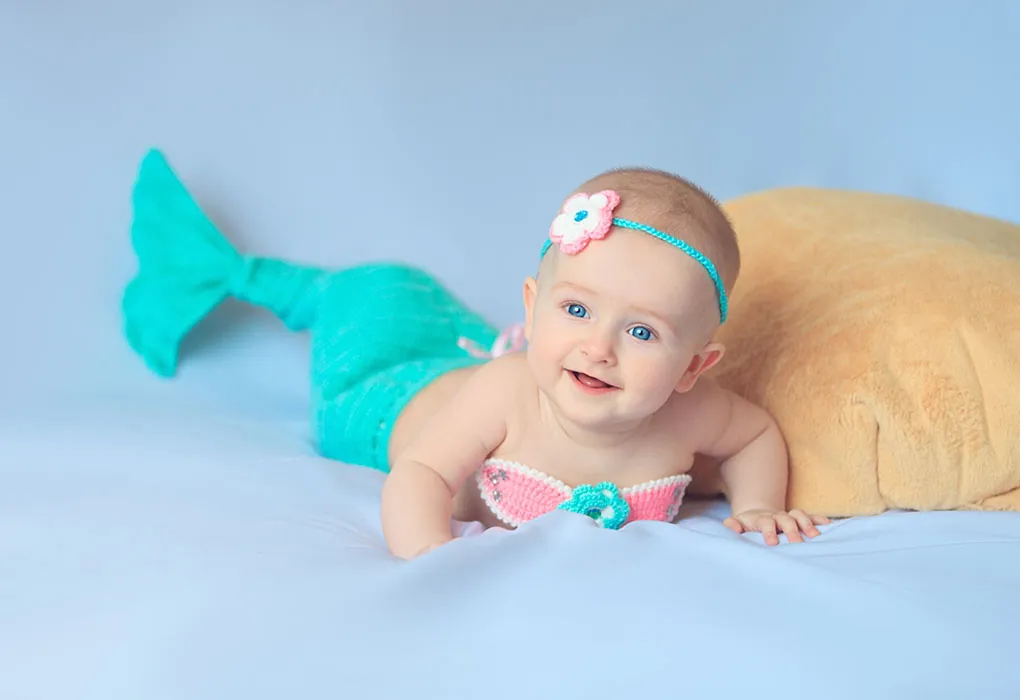 4. Angel-themed Party
Every daughter is the prettiest angel for her parents. Celebrate her angelic goodness on her first birthday by making her a fairy princess for the day. Use shiny costumes and decorations to turn your home into a paradise.
5. Hello Kitty Party
This brand has taken the world by storm and can be seen being used by girls everywhere. For the kids that will storm your party, they will be enamoured by the presence of the little kitty everywhere. Make sure there are enough kitty masks for everyone.
6. Pink-themed Party
While the pink colour works for boys, the softness it brings to the table makes it a wonderful theme choice when celebrating your girl's birthday. Start with a strawberry cake and keep the theme pastel colours.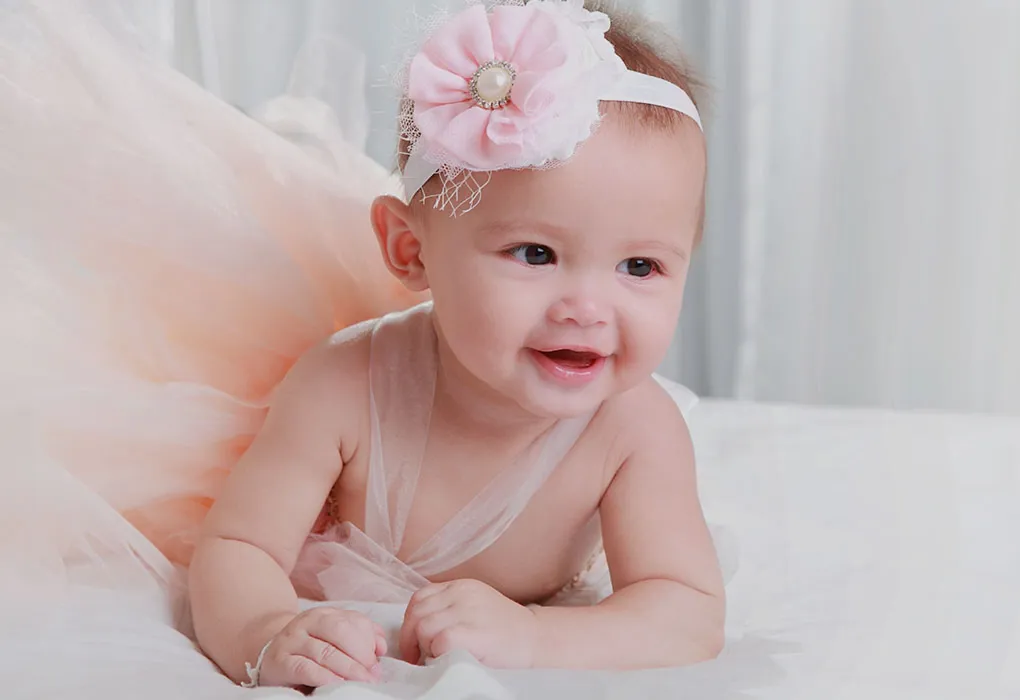 7. Cupcake Party Theme
Ditch the tradition and go with a cupcake party instead. Cupcakes are easier to consume by kids, and you can have a wide variety of flavours and colours, bringing a unique and fun vibe.
8. Rainbow-themed Party
Is your little one a fan of colours, all vivid and bright? Don't stick to one and bring them all to the party. From the dress code to the cake, you can decorate the room with ribbons around the venue and let the colour flow.
9. Alice in Wonderland Theme
This would cost you quite a bit to plan out well. But if you do it, this would be a party like no other. The weirdness of the wonderland can translate beautifully into the party venue and will add to the gala time everyone will have.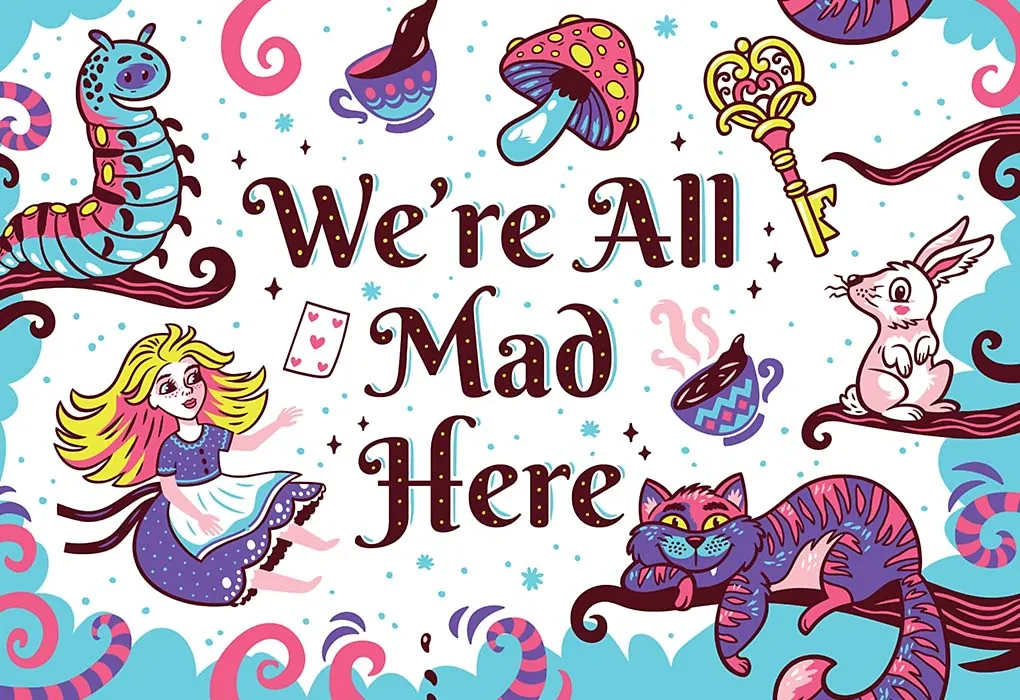 10. Bubble-themed Party
Your little girl will enjoy playing with bubbles extensively, much like any other child. This theme works great if the venue is large since you can organize numerous activities to go along with it.
Barbie-themed birthday:
All baby girls love Barbie. All things pink and blue are held together with glitter and glue! So who wouldn't love such a fantastic birthday bash?
Frozen Theme party:
Baby girls love Disney princesses. You can dress up your toddler as Elsa and decorate using all frozen merchandise and cutouts.
Minnie mouse Birthday theme:
What Mickey is for boys, Minnie is for baby girls. So get a Minnie mouse mascot and decorate using Disney artefacts. to have a bash for your kid.
Snowhite Theme birthday:
Snow White and the Seven Dwarfs is a famous Disney story among kids. You can dress up your guests as the seven dwarfs and your toddler as snowhite. You can also give everyone souvenirs as collectables.
Dora the explorer theme:
This would be a superhit theme to host during spring and summer. Multicoloured floral decoration with lots of trees and plants and Dora cutouts. Oh! And don't forget to serve everyone scrumptious Dora cakes.
Nursery rhymes-themed Birthday:
Put up the main characters of all famous nursery rhymes and host a fun birthday party. You can also organise act-outs of the rhymes and give away return gifts as hampers.
Cocomelon-themed birthday party:
Coco melon cartoons are quite the hit among little girls today. So nothing is better than a sweet and melodious Coco melon-themed birthday for your toddler.
Bubbles-themed party:
Bubbles theme is the perfect trick to create a fantasy and mystical environment for a kid's first birthday.
Strawberry cupcake Themed birthday:
Who doesn't associate strawberries and pink colour with baby girls? So dress up your angel as a pink stout strawberry and decorate the house with all things pink. Serve strawberry cake, and you're ready for a hit birthday party!
Angry Birds hatchling-themed birthday:
What's better than rolly-polly hatchlings ogling adorably at the toddlers hopping around on your kids' birthday? Subtle pastel-coloured decorations with angry bird cutouts would be quite a treat to the eye. You can also have a pig and angry bird mascots.
For Boys
Here's what can work for your little boy's birthday:
1. Construction-themed Party
Little boys love to play with trucks and other toys used widely in construction. Order a cake that works with the theme, and replace the birthday caps with construction hats for some great photos.
2. 'Minions' Birthday Party
Since the movie 'Despicable Me' was released, the adorable minions from the movie have taken the world by storm. Surprise your little one and his friends with a minion cake and tiny minion goggles for everyone.
3. Space Party Theme
Astronaut helmets, a darkened room with glowing planets and stars, and alien masks. Can you imagine how exciting this party would be? Neon lights and spacey music can immediately get the kids in a fun mood.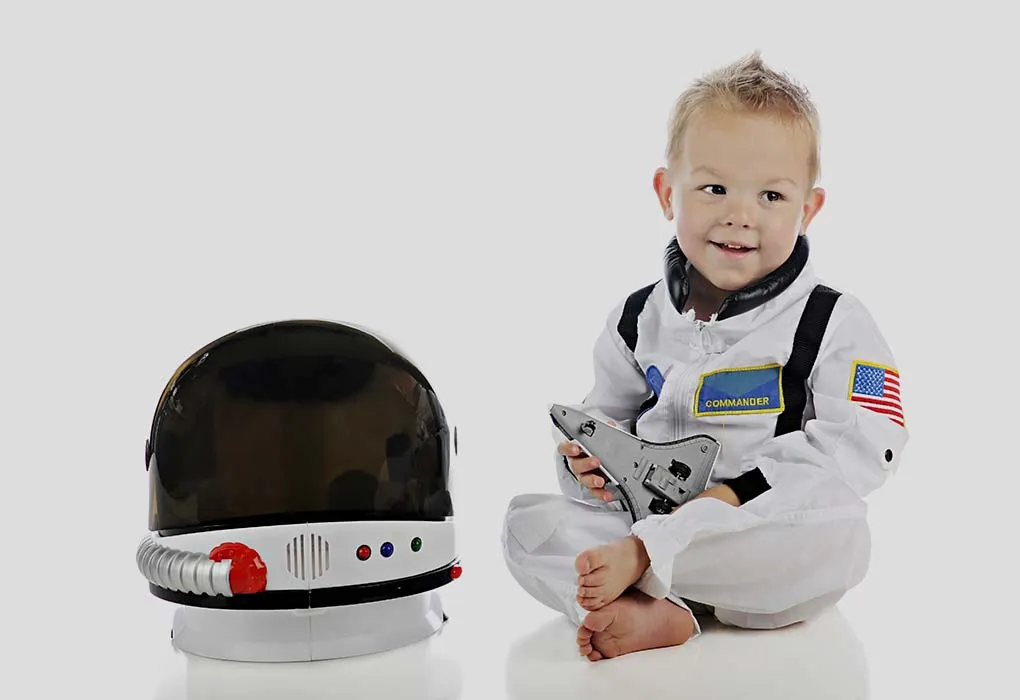 4. Winnie the Pooh Party
For kids who like things to be calm and quiet, a Pooh-themed party can help you be Pooh for your little Christopher Robin.
5. Sailor-themed Party
Whether it is pirates or sailors, put them together for a wonderful themed party. Try to set some water setups and games that involve sailors and pirates fighting for the cakes, allowing kids to enjoy to the fullest.
6. Circus-themed Party
The birthday boy gets to be the ringmaster while everybody else can be animals! He could also dress up as a cute little clown! Put together games that will help kids win treats and activities that adults can participate in.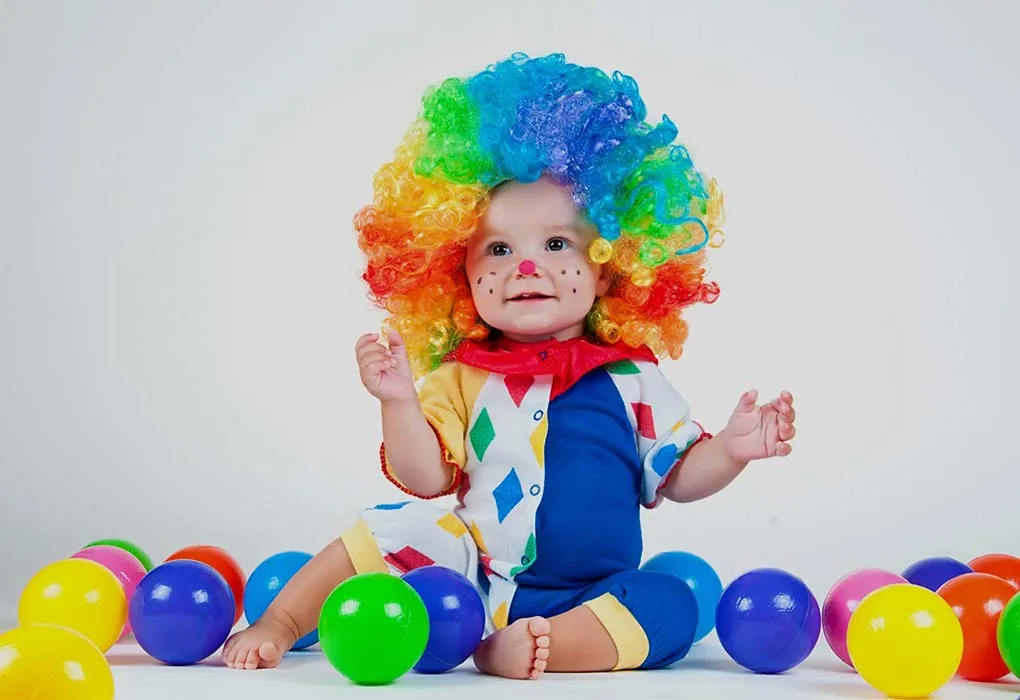 7. The 'Man' Boy Party
Your boy might be just a year old, but he is already on his way to being a man. Put together all manly accessories to decorate the home. Let everyone wear fake moustaches and beards for fun!
8. Lego-themed Party
Another craze that kids today have is playing with Lego blocks. Make everything Lego-themed, quite literally. The cake's style, the decorative bags, actual games, and tiny toffees – let everything be made out of Lego blocks.
9. Football World Cup Party
Does your boy love to move around a lot and kick things around? Gift this budding footballer a fantastic party that can turn into a match within no time. Give the kids a ball in an open space and watch them go. Get a football-shaped cake too!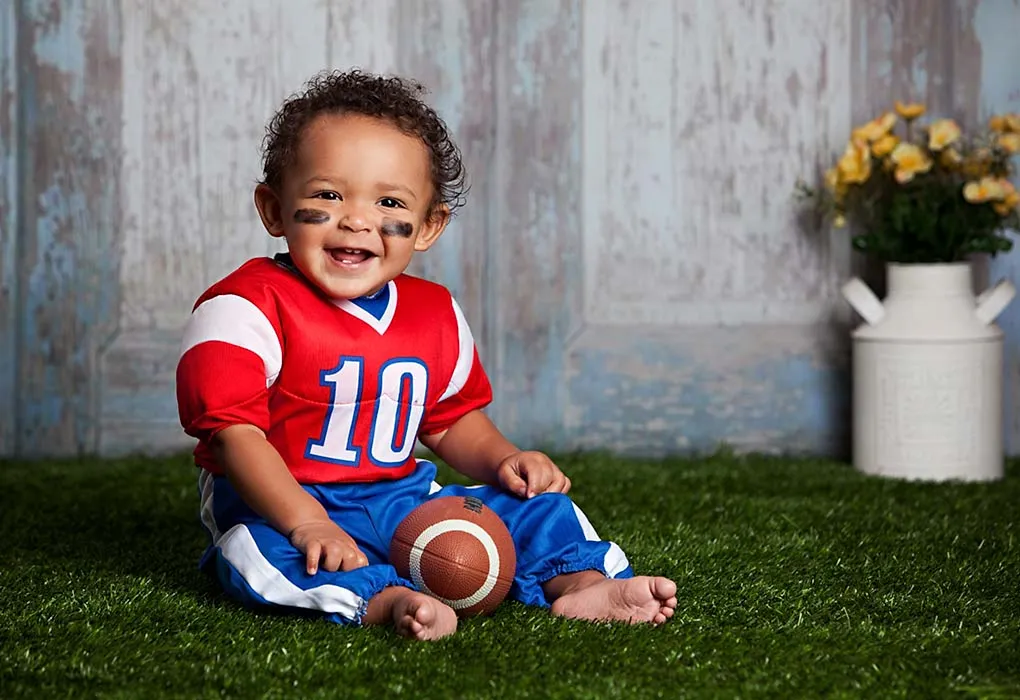 10. Doraemon Party Theme
Everyone loves this cartoon, and it is quite easy to accessorise your party on this theme. A large cake resembling Doraemon's face will be an instant hit, along with masks and Doraemon music playing in the background.
Astronaut-themed birthday:
An event with a space theme will transport your kid and the guests to another planet. Don't forget the moon as you adorn the area with conventional and star-shaped balloons. Select deep blue, white, grey, and silver hues, followed by a splash of orange to symbolise Mars.
King-themed party:
It's time for a party fit for kings now that your little prince has taken the throne in your world. Despite how much it may seem, you only need specific decoration items, such as banners with crowns, balloons, and sweets. Consider using contrasting the hues of white and gold and adding some greenery to make them, such as the gardens of Caesar.
Choo-choo train party:
We couldn't resist sharing this idea because little boys love choo-choo trains! First, purchase many toy trains of different sizes, and attempt to find at least one containing a dessert. Then, decorate a table with balloons and several banners in the shape of steam clouds.
Winnie the pooh themed Birthday:
Create a celebration with Winnie the Pooh and his pals by drawing inspiration from the Hundred Acre Wood. Don't forget to include Pooh's honey jug while decorating with blue and yellow balloons and summer flowers. A pooh-themed party planned outdoors in pleasant autumn o summer makes this party ideal for your boy's first birthday.
Leo the Truck-themed birthday party:
Trucks are a favourite among young boys, especially those that share their curiosity. A Leo the Truck theme offers the chance to use vibrant colours. Many green, blue, and orange decorative items would be perfect for the theme decor.
Mickey mouse Birthday theme:
A Mickey Mouse theme is prevalent for a first birthday party. You can experiment with different hues; red, blue, black, white, and yellow are all effective. Use coordinated banners and decorations in addition to a cake; there are many other suggestions on Pinterest and Instagram.
Lego-themed birthday bash:
Try a Lego theme if you're feeling imaginative. You'll need many building bricks to build stands or tables for the cake and desserts. To make edible Lego blocks, try frosting rice crispy treats.
Baby Shark first birthday theme:
Baby shark is a hit among toddlers. Baby shark-themed birthday Posters are readily available for use as backgrounds. Then add balloons and green paper to represent seaweed.
Superhero Themed birthday:
Throw your child a party and invite all of their favourite superheroes. Guess how? Arrange a superhero-themed birthday and win your child's heart! You can discover banners and cakes that coordinate with printed logos that you can affix to cups and plates. Make sure you have plenty of colourful balloons and some souvenirs with a superhero theme so that each guy who attends feels special.
Sponge bob themed birthday:
Like most other toddlers, this idea would be a hit if your child loves sponge bob. Use SpongeBob cutouts on the birthday banners and many underwater characters to build the theme. You can also have the SpongeBob mascot to make things exciting.
A child's first birthday is an important marker in their life – one that you'll cherish and will show your baby photos of someday! You can make it unique and memorable with some interesting first birthday celebration ideas.
Also Read: Return Gift Ideas for First Birthday Party
?>