Ideas for Return Gift for 1st Birthday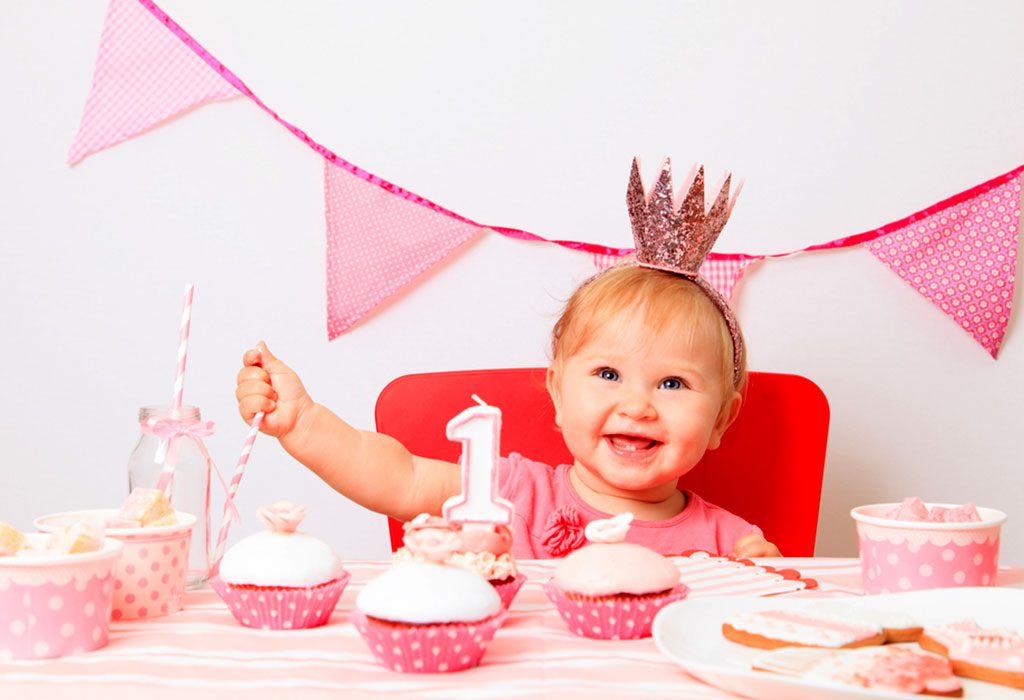 The 1st birthday is the most exciting one, not only for the baby but also for the parents. No other birthday can hold as much excitement and energy as the first one. Parents want everything to be perfect and plan for this special occasion months in advance. Even if it is last minute, they still want to give it their best shot. Whatever the case may be, one thing that cannot be overlooked is the "return gift' or "party favours". For those who don't know what return gifts are – they are gifts given to the guests by the hosts. They symbolise the love we wish to share. To give something in return to each one of those guests who took time out to celebrate this wonderful moment with you. Here we have covered a few unique return gift ideas for 1st birthday of your child.
Best Return Gift Ideas for Your Baby's 1st Birthday Party
The first birthday return gifts must be special and memorable. It's the kind that people speak about for years to come. Hence, return gift ideas for the first birthday must be clever, creative and appeal to both, the parents and the children who are invited to the party.
Return gifts are not about how expensive they are, but how valuable and useful they can be to each guest. If you are looking for ideas for return gifts for your little one's first birthday party, here's a list of creative and thoughtful gifts for you to choose from.
1. Water Bottles Tied to Balloons
This gift appeals to both parents and children. Everyone needs a bottle for storing water. Choose a fancy one in your budget and tie a helium balloon with the child's name on it. You may also tie a small bag of chocolates to the balloon. The parents can use the bottle and the children can play with the balloon and relish the chocolates.
2. Customised Chalkboard With Colour Chalks
For this, you will have to make customised chalkboards. You can either buy chalkboard sheets and cut them into the shape of the alphabets, or you can prepare cardboard cutouts and spray chalkboard paint on them. Then, using a ribbon, tie each alphabet cutout with a set of colourful chalks. Children can use this return gift for scribbling, studying or even playing games.
3. Miniature Toys
You could buy miniature toys suitable for the theme of the party and give them away as party favours. This idea is particularly preferred by people who are inviting children who are old enough to handle miniature toys. For younger children, you may want to get something else. Here are some examples of miniature toys you could use – toy race cars, action figures, miniature garden, kitchen sets, etc.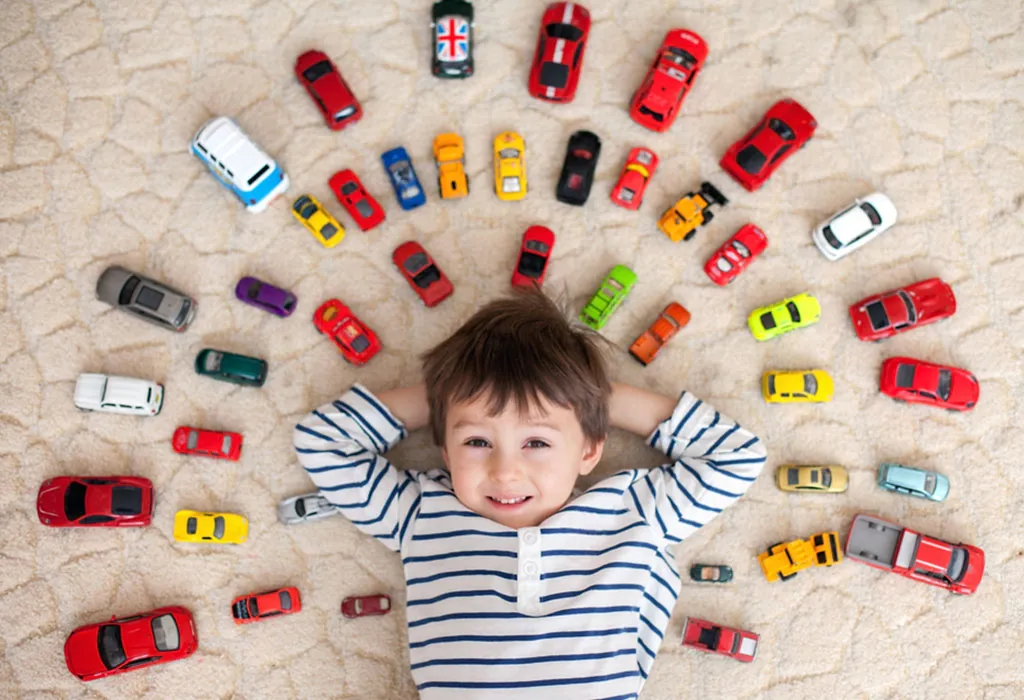 4. Jar of Surprise
This is the most popular gift ever and, it works like a charm. It is basically a mason jar full of goodies that the guests can enjoy. All you have to do is get jars and fill them with an assortment of goodies like stationery, chocolates, and toys. This idea is perfect for last-minute parties.
5. Playdough
Playdoughs are a favourite among kids. You can find a good range of playdoughs in the market that suits your requirement and your budget. This return gift is a sure winner with the kids. Be ready for these to be opened immediately after it is handed over. Thus it is best to hand them to the parents when you say your goodbyes.
6. DIY Kits
Now very rarely will your party be attended by children who have just turned one! In all probability, the guest list will be a mix of family and friends. If you have invited only a few guests, or your budget is high, a DIY kit can be a good option for a return gift. Children love anything that has 'do it on yourself' written all over it. There are many kits available in the market; you can choose from colouring/ painting kits, knitting kits, toy-making, or slime making kits.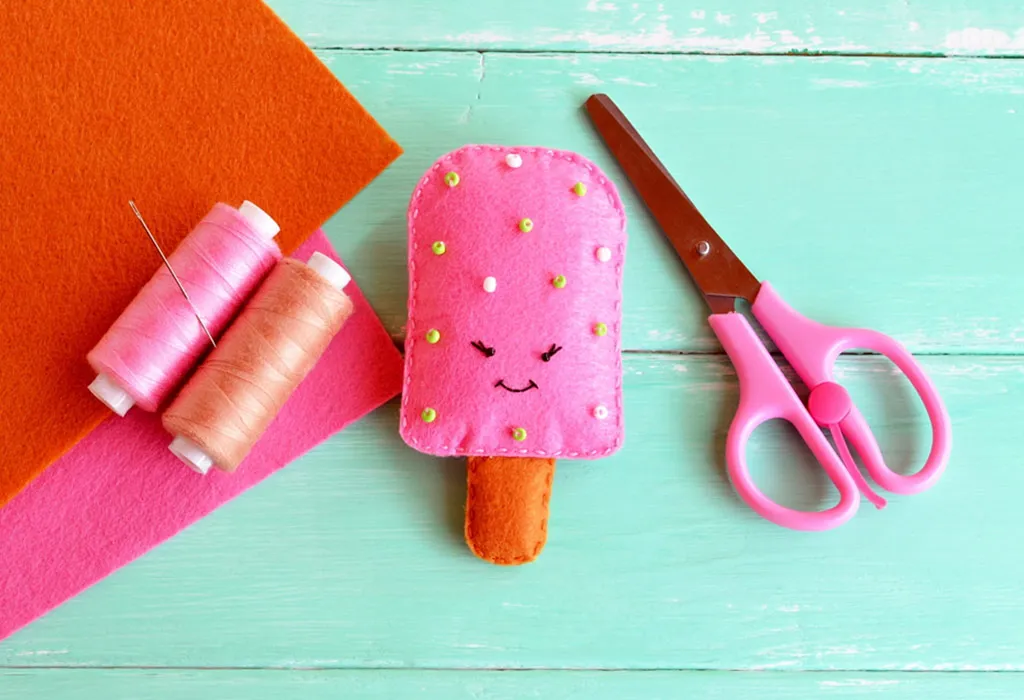 7. Mugs
Customised mugs are endearing and can always make you go aww! Customization can be on the theme of the party or have your baby's name and a quote. You can even personalize the gifts for your child's first birthday party. Each bowl or mug can be engraved or labelled either by the name of the child who receives it or by the name of the family invited!
8. Caricatures
Themed caricatures can be a great idea for a return gift. Some of the themes you could use are – superheroes, fairytales, sports, nature, etc. What could be even more fun is to hire an artist to do this at the party. Caricature artists can be easily found on the Internet, but this idea would work only is you have a small guest list. For a bigger list of invites, you can get caricatures with the name of the guests made well in advance and give them away after the party.
9. Fridge Magnets
The fridge magnets can be a great return gift and a memorable one too. It will keep reminding your guests about your child's first birthday party even after years. If you can, get something customized to the theme of your party, or get the name of your child and the meaning of his name on a magnet. For example, 'Krishna' can have a flute or peacock feather magnet with the name on it.
10. Abacus or Other Study Toys
If your guest list has schoolgoing kids, you can opt for an abacus or other study toys. These toys have no age limit, thus can be used by kids for a long time. Even grownups are use these toys to play with thier children. You can also go for puzzles, magnetic alphabets, math cylinders, and puzzle cubes.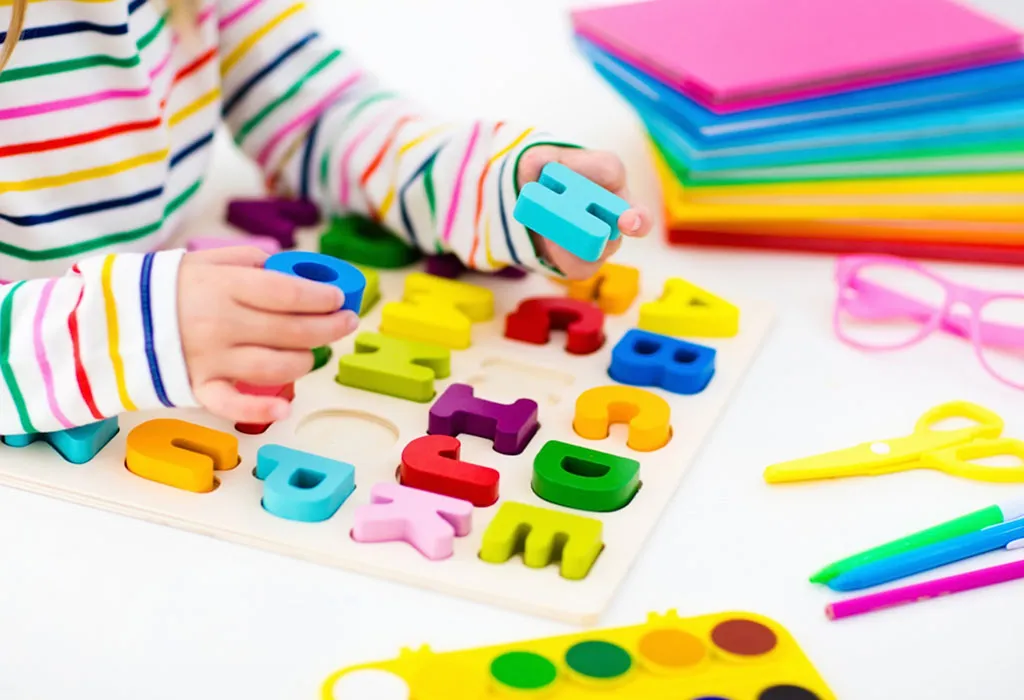 11. Instant Polaroid Pictures
You can take instant photos with a polaroid camera and give them along with a small bag of chocolates, stationery or with a thank you card. You can decorate a corner for the photoshoot, have some props ready such as a crown, pirate hat, a wand, a sword, etc. for the children to take some fun pictures. Instant photos create a sense of excitement and your birthday bash will be remembered forever.
12. Stickers, Tattoos
There is no child who would not like stickers to stick or tattoos to be worn. There are many child-friendly stickers and tattoos availabe in the market. These can be given away with an additional gift (such as a chocolate bar or a pencil set). Even though it sounds extremely simple, stickers and tattoos can be a thoughtful option for return gifts.
13. Books
You can collect some books for every age group in your guest list and personalize them. You can also place them on a table decorated with streamers, ribbons and balloons and let the children pick what they want. These books can include storybooks, notebooks, colouring and drawing books.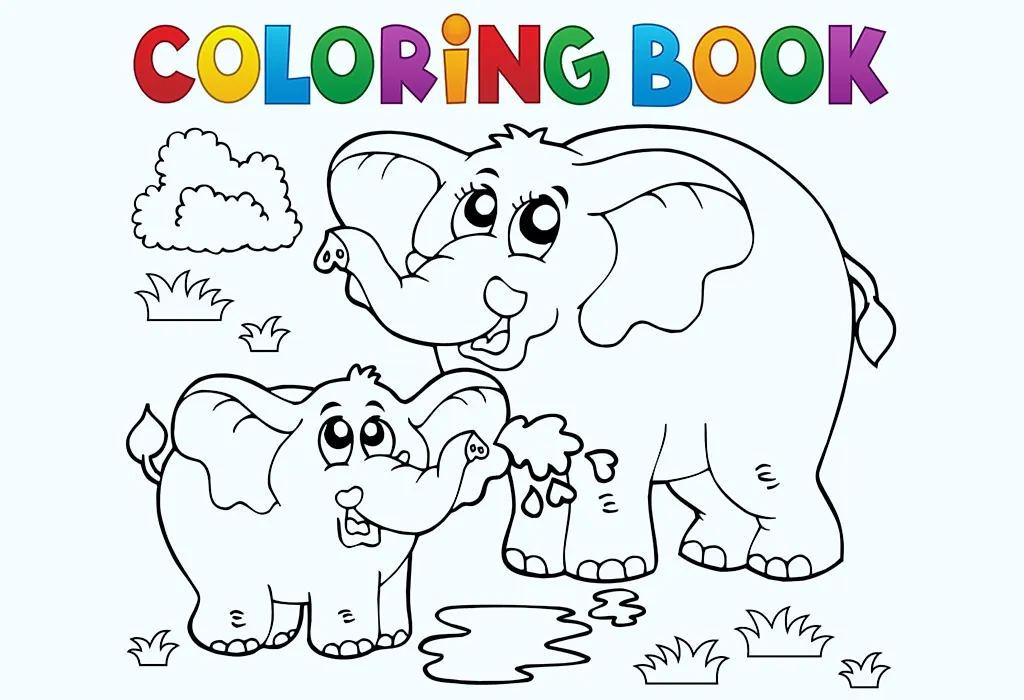 14. Small Terrarium
These days, an interesting way to gift a plant is an indoor terrarium. Your guests can place them anywhere in their house even if it small. You may also choose to give seeded terrariums with a note of thanks and some instructions to care for the plants. There is something very beautiful to see plants growing as they are nurtured. It's a good gift for children as they can be involved in nurturing, and parents can instill certain values in them.
15. Stationaries
Crayons, post its, pencils, pencil box, erasers and sharpeners are all great gifts for party favours. These days, the stationary market is at its creative best. Every theme will have a stationery packet. For example, Disney Princes Stationery Pouch, Superheroes Stationery Pouches, Sports-themed pouches, etc. These pouches have stylised pencils, erasers, sharpeners, rulers, etc. that kids can use every day.
16. Hand/Footprint in Concrete
This idea for party favours is a little time consuming, however, it can sure be a memorable one. You could arrange for some concrete mix in trays and get your guests to print their hands or feet along with their names. You can also write a short thank-you note in the cement before it sets. These trays will take some time to set, so you can do this activity at the beginning of the party. The cement will set by the time the party is over, and you can just tie a ribbon and give it to the guests as a return gift. This idea is great to get everyone to participate in the celebrations. You can also hire help or a professional to take care of the prints while you and your guests enjoy your child's 1st birthday party.
17. Lunch Box Kit
This is another useful return gift which can be used by children of any age group and by their parents too. You can buy theme-based sets available in the market or put a kit together that consists of a bag, a lunch box, a bottle, a napkin, spoon, and a fork. Some may also get them customized with the date the birth of their little one and a thank you note for joining the celebration.
18. Customised 1 Shape Cookie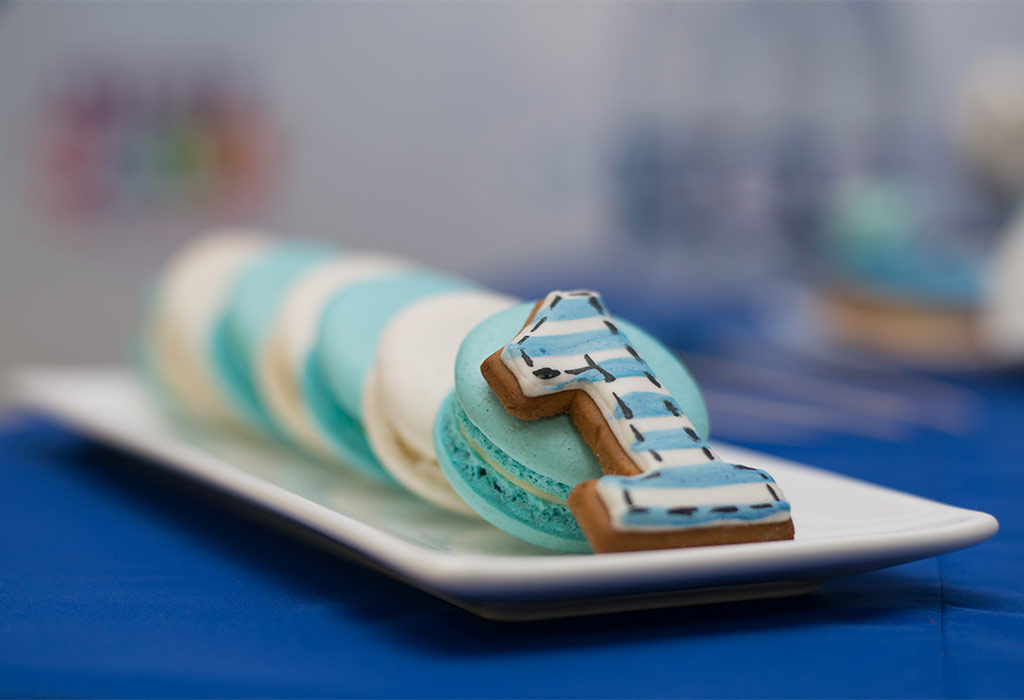 Give your guest something to remember your kid's birthday by giving them cookies that are in the shape of the number 1. Whenever they pick a cookie to eat, they will remember you and your little one's first birthday. You can either bake the cookies at home or have them made for you by a professional baker.
19. Simple Photo Frame
Get the photos taken at the party framed for your guest and give it to them as a return gift. You can simply print out the pictures while the guests are busy having a fun time at your party, put them in frames and give it to them when the party is over.
20. Scented Candle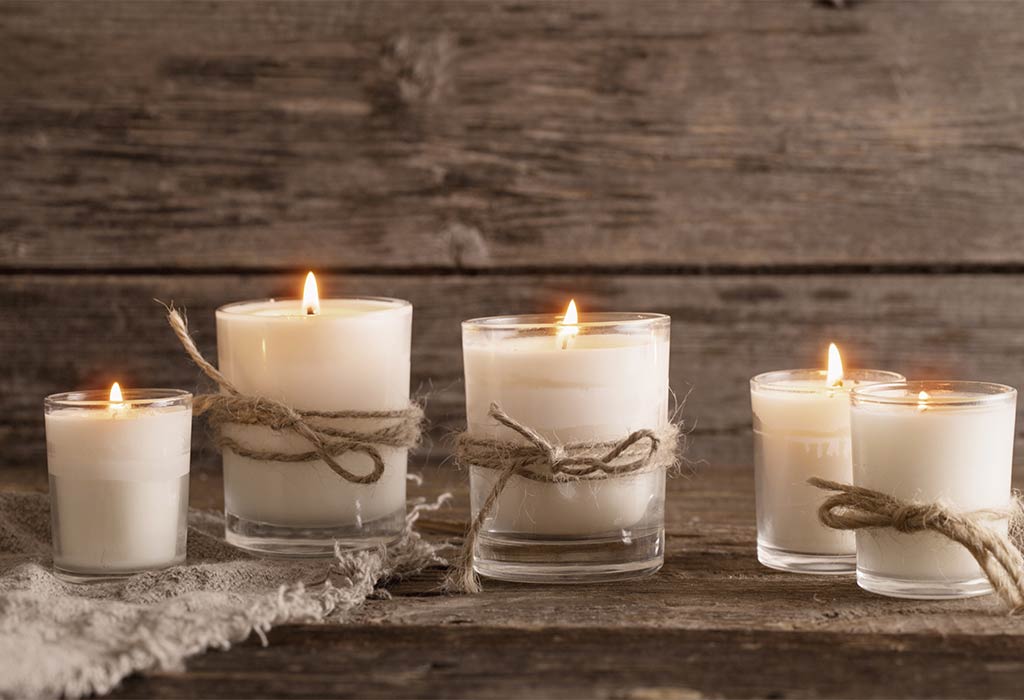 Get some customised "thank you" scented candles for your guests, and this will surely make for the best return gift idea.
21. Soft Toys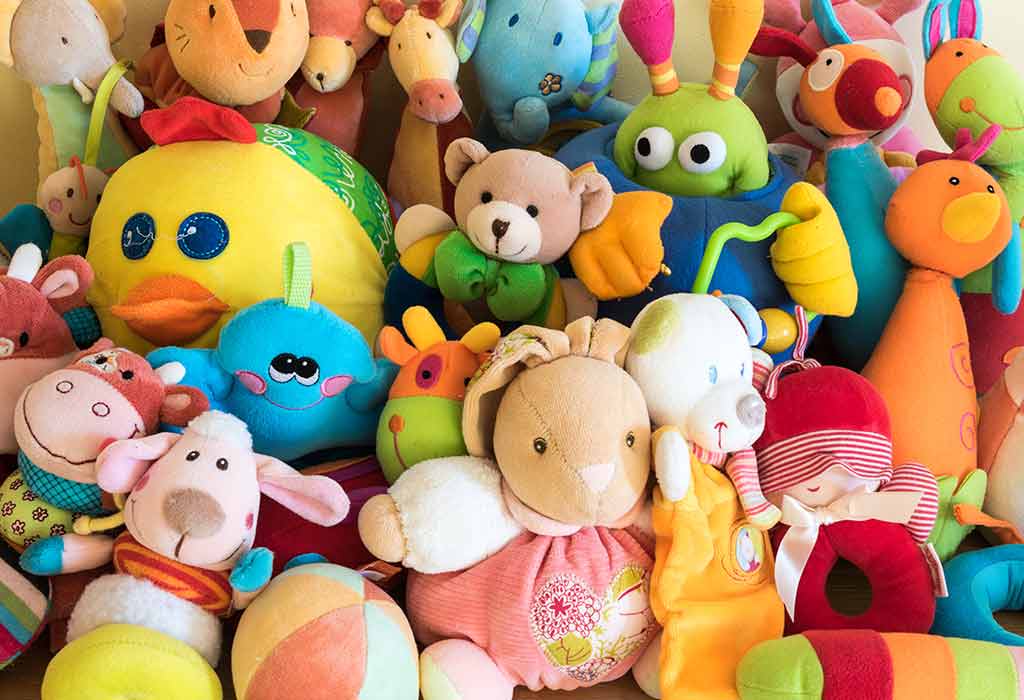 If you have invited children to the party, you can gift soft toys to them. Children love soft toys, and these stuffed toys come in several varieties. You can go for age-appropriate soft toys and give them as a birthday return gift to a kid.
22. Mini Plants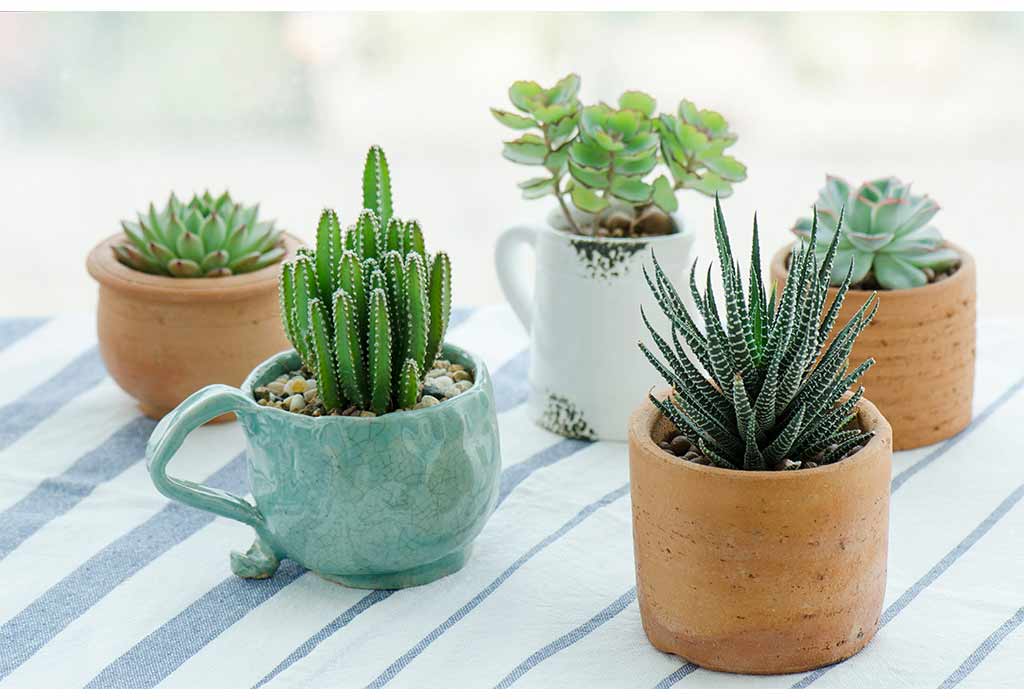 Choose a unique return gift by gifting mini plants to your guests. This way, you will not only be helping nurture the environment but will also be encouraging more people to care for mother nature. You can gift various useful plants like basil, rosemary, etc.
23. Natural Handmade Soaps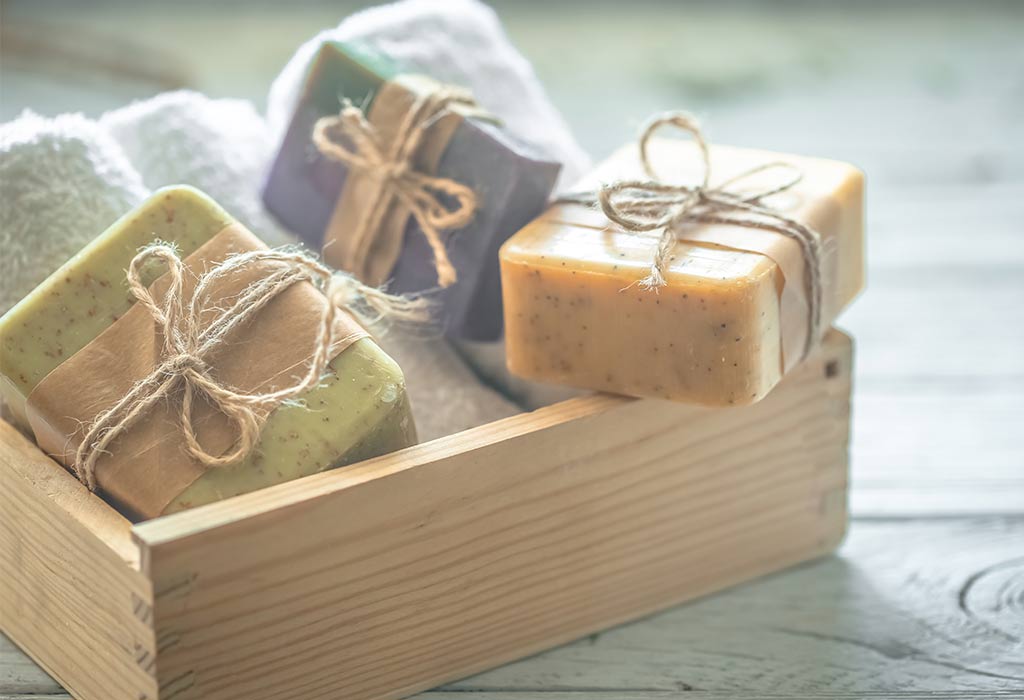 Handmade soaps make for a great present for special occasions, like a birthday return gift. Your guests will surely love the natural and vegan soaps that you'll pick for them.
24. Keychain
Keychains are the most useful item in every household. Take your child's birthday as an opportunity to gift the guests a personalised key chain. You can also add a sweet message that your child is one year old on the keychain.
25. Kid's Travelling Bag
Out of ideas for a return gift to give to children at your little one's birthday party? You can go for a kid's travelling bag, as kids are always excited to pack their own luggage when going on a vacation.
Tips to Select Return Gifts for a Baby's First Birthday Party
Here are some tips you must read before going ahead with birthday return gift ideas.
Choose something useful and durable.
If the return gift is for kids, pick age-appropriate presents.
Decide your budget and try not to go over it.
But a few extra returnable presents, just in case you need them.
FAQs
1. What Is a Fun Way to Celebrate the First Birthday?
The first birthday is special to parents, even if the baby has no idea about what's going on. To make your little one's first birthday fun, you can arrange for a themed birthday party, invite over your close ones, plan for games and dance competitions, have delicious food and cake, and of course, don't forget about the return gifts for your guests.
2. Is It Ok to Give a Return Gift?
Yes, it's fine to give a return gift, as giving a gift shows gratitude and appreciation for the person who attended your event by giving you their time.
"Return Gifts" or party favours do not become stunning simply because of the gift. Much of it is achieved by the packaging and presentation. Nothing needs to be blown out of the budget too. One has to apply thought and work to make it unique and interesting. After all, it's the first birthday of your child and it is surely worth your time!
Also Read:
Creative First Birthday Party Ideas & Checklist
Ways to Celebrate Your Kid's First Birthday Without a Party
1st Birthday Wishes, Quotes, and Messages for Baby Girls and Boys