15 Harry Potter Inspired Nursery Ideas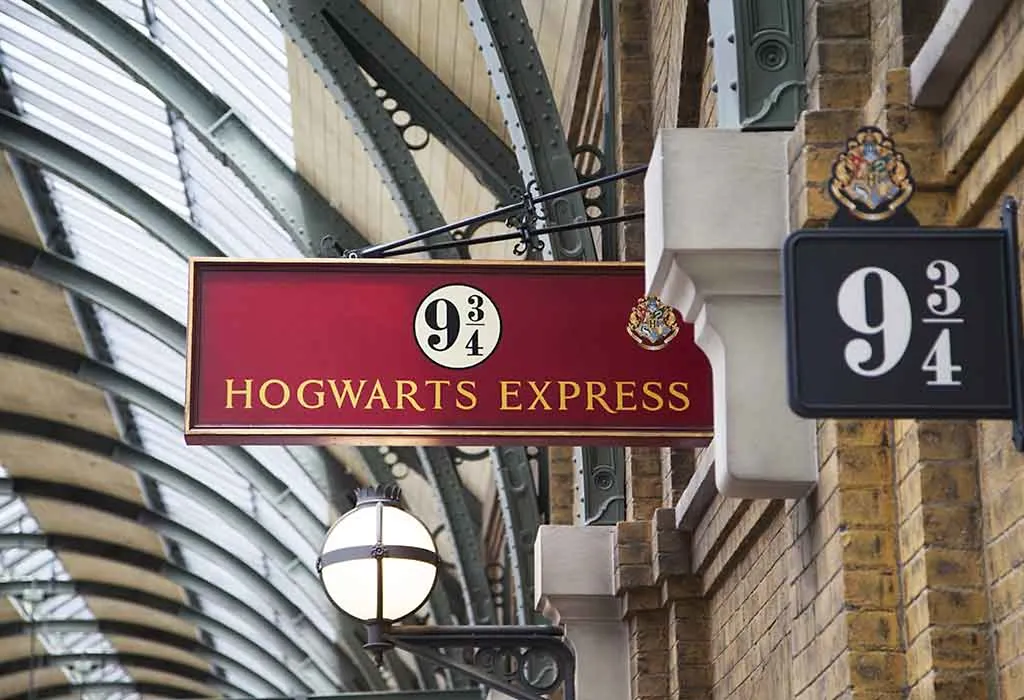 In this Article
Getting your little one's nursery ready can be one of the most memorable experiences in our life. At the same time, each parent tries to put up the best décor, which can be more special than the Harry Potter theme. Rowling's saga has captivated children and adults with the same intensity, whether it's the books or the movies. So, let's get the younger generation to fall in love with magical creatures, wizarding fairy tales, and other symbols of the world of Hogwarts and beyond. Let's create a world of magic with these Harry Potter nursery wall decor for the little one to grow up in.
Unique Harry Potter Nursery Designs for Your Baby Room
Let us accompany you while you take the exciting journey to set up a Harry Potter-themed nursery. Let us give you easy and exciting ideas to decorate your little one's den with Harry Potter nursery decorations. Whether it's a baby girl or a baby boy, let us help you create the best gender-neutral Harry Potter nursery.
1. Harry Potter Wall Paper
Step into your room and feel the aura of your most-loved series by creating an accent wall. The easiest way to create the essence is by putting up a peel and stick wallpaper with pictures from the world of the magic of Harry Potter. It makes a perfect way to decorate a wall and can be easily switched.
2. Hogwarts Bookends
Books will pile up in your collection during pregnancy, and you will also need to make space for your little one's Harry Potter series. A Harry Potter bookend is the perfect way to keep your books organized which will have a famous Hogwarts castle designed in a durable material.
3. Harry Potter Switch Cover
Switches and switchboards make a mandatory part of any room. A Harry Potter-themed switch covers with recognizable Harry Potter font styles give you a feel that you light up your baby's room with a flip of the magic wand. You can get them in push-button styles or double switch styles.
4. Harry Potter Drawer Pulls
Give a Harry Potter touch to any piece of furniture in your baby's room. Switch ordinary knobs with these attractive ones with patterns of different characters and things from your favorite Harry Potter series.
5. Embroidery Hoop
If you know to sew, you can make beautifully embroidered designs creating different characters from your favorite Harry Potter series, the Hogwarts Castle, and the popular quotes.
6. Baby Mobile
Your little one's nursery is incomplete without a baby mobile. It's visually appealing for your baby to see the swaying and twirling while lying in their crib. You can add a special one by creating a flying key mobile, making copies of the winged keys in the Philosopher's Stone. You can also make a baby mobile with the characters and symbols of the popular Harry Potter series.
7. Magic Crystal Ball
Create an ambiance of magic with a magic crystal ball famous among Harry Potter fans. It is a mesmerizing and gorgeous addition to any room. You can place this sparkling and shimmering ball anywhere in the room, and it will give a spellcasting touch to your little one's room.
8. Harry Potter Banner
Give your baby's room an accent with attractive banners revolving around the Harry Potter series. The popular characters, symbols, things, quotes, or the favorite gizmos that appear all over the series can find a place on your banner. It will amp up your baby's room instantly.
9. Framed Quotes
Get the feel of Hogwarts right in your little one's room with framed quotes from the Harry Potter series. You can download these quotes online, print them, and frame them. They will act as wall hangings that infuse an aura of the magical world and sprinkle positivity in the little one's room.
10. Crib Sheets
Crib sheets are an absolute essential when it comes to your baby's belongings. You can get a gorgeous crib with golden feather prints, the most entertaining and iconic symbols of the Harry Potter world. The printed gold feathers will bring a touch of gold and mean that your little one is meant for greater things. When it comes to cribs, you can also get the ones with prints of the different symbols and characters of the world of magic.
11. Harry Potter Themed Curtains
Curtains set the room's tone, and they are the easiest way to transform a room. Besides helping you with privacy and blocking out the sun rays at certain times of the day, curtains add essence to a room. Create a magic spell in your little one's nursery by putting up curtains with prints of popular symbols and characters from the magical world of Harry Potter.
12. Hogwarts Themed Storage Cubes
You will require storage cubes to keep your little one's stuff organized. Storage boxes with the Hogwarts seal or the Harry Potter symbols make the perfect storage solution for all Harry Potter fans. You can get a set of these Harry Potter-themed boxes and keep your baby's clothes, blankets, crib sheets, and toys organized separately in each box.
13. Harry Potter Blankets
Keep your little one cozy and warm, snuggled under Harry Potter-themed blankets. You can pick blankets with tiny all-body prints of Hogwarts Castle, the flying keys, the magical crystal ball, or the golden feathers. The themed prints give an essence of the magical world.
14. Floating Candles
Floating candles play an important role in creating the Hogwarts charm. Either create a mobile or make many small candles float across the ceiling, creating a mystical ambiance. This will fascinate and stimulate your baby, creating a sense of wonder that is good for their mental development. All you should need is some tea-light candles, a hot glue gun, a fishing line, some tea lights, a few basic craft materials, and alertness to be safe while the candles are lit.
15. The Golden Mirror
Add depth to your baby's nursery with the popular Golden Mirror from the famous Harry Potter series.
We hope the above ideas help you create an outstanding Harry Potter-themed nursery for your precious little one. There's no end to ideas, however, and these are some interesting and special ones we assimilated to assist you in creating a magical world for your baby.
Also Read:

Adorable Pink Nursery Ideas for Baby Room
Amazing Woodland Themed Nursery Ideas
Gender-Neutral Nursery Ideas for Your Babies Room