Post Office Saving Schemes for Boy Child in India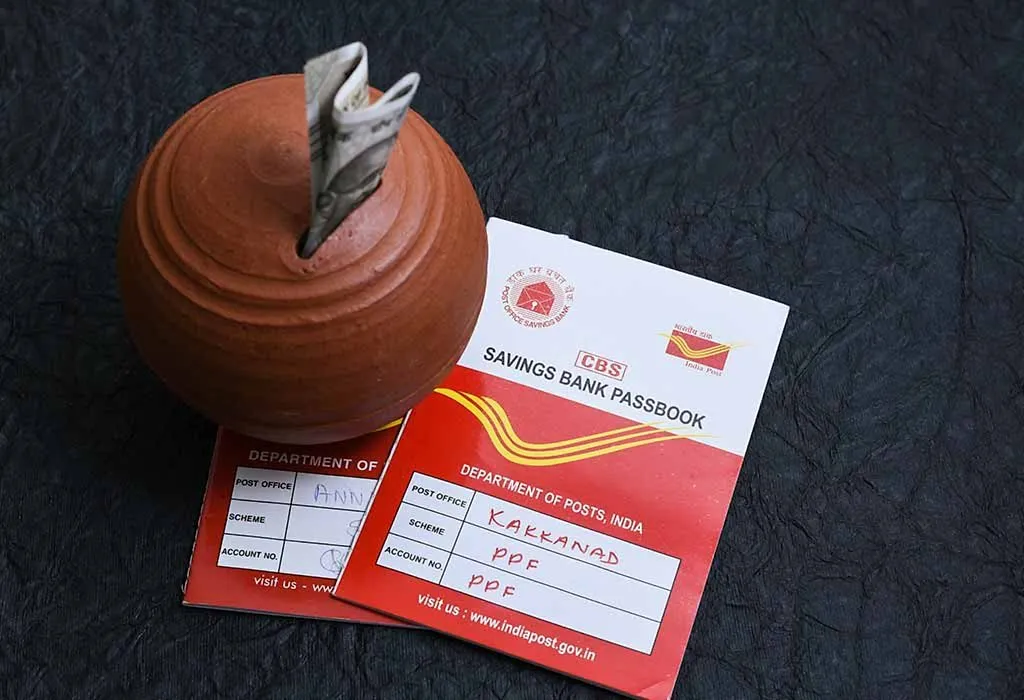 Saving up for your little one's future is one of the smartest decisions you can make. Post office accounts are one of the oldest but safest ways to save money for your child. And the best time to start saving up for your son is now!
What Post Office Saving Scheme Options Are Available for a Boy Child?
There are a few postal schemes for boy child that you can invest in, and a few of them are the Ponmagan Podhuvaippu Nidhi, Post Office National Savings Certificate Scheme, Post Office Recurring Deposit, Post Office Monthly Saving Scheme, Kisan Vikas Patra, and the Public Provident fund. Most of these schemes can be opened with a minimum amount of Rs. 500, and come with a standard rate of interest that changes annually according to the ongoing market. The best part opening a Post Office Savings Scheme account is that post office is usually located in almost every locality. In addition to this, with the entire system going digital, post offices are following suit as well, so you can keep a tab on the transactions from the confines of your home.
Details of Ponmagan Podhuvaippu Nidhi Scheme
Our post office has several schemes for the girl child, but the same cannot be said for boys. However, recently, the Tamil Nadu Government came up with an example for post office schemes for baby boy of our country. This scheme is called the Ponmagan Podhuvaippu Nidhi. The ponmagan scheme for your boy child can be opened anytime before your child is ten years old. The minimum amount required for opening this account is Rs. 500, and the maximum amount is Rs. 1.5 Lakhs. As a depositor, you can deposit money into this account only twelve times in a year. As far as the rate of interest is concerned, it stands at 9.70%. However, this changes annually in accordance to the various government policies and market conditions. According to the income tax act (section 80C), you can claim tax benefits and deductions of up to a limit of Rs. 1.5 lakhs in a year. In addition to this, any interest that was earned on this investment can also be claimed under the same act. This scheme also allows the parent, who is the depositor, to pledge the scheme for the application of a loan. However, the parent will be allowed to do so only after a four years post the opening date of this account.
Does this Scheme Application to All Over India?
No, this scheme is applicable only in the state of Tamil Nadu.
Post Office Saving Schemes That Allow Investment in The Name of Minor Male Child?
As mentioned above, there are several schemes for baby girls, but there are limited options under the post office boy child plan. However, there are a few standard saving schemes that you can open in the name of a minor male child, and they include the following –
1. Post Office National Savings Certificate
The Post Office National Savings Certificate scheme was introduced in the 1950's, with the intention of raising money for the development of the citizens of our country. The shift from a fund generating investment scheme that it was in the 1950's to a savings scheme was a recent development. You can open this account if you plan on saving money for your child who is below the age of 18 years, in the name of your child or you, as a parent, or a legal guardian.
2. Post Office Recurring Deposit
Just like other banks, the India Post Office offers a recurring deposit account as well. This recurring deposit account includes a five-year scheme where the account holder or depositor is required to deposit a specific amount of money on a monthly basis. Interest will be warned accordingly.
3. Post Office Monthly Saving Scheme
This scheme is considered to be one of the safest schemes in the country, as the returns and investments fall under the radar of the government and are organized accordingly. The Post Office Monthly scheme involves a monthly payment that has to be made, based on which the investor will receive an amount on every investment that is made. You can open this account for your boy child, but it will also be required that you open a joint Monthly Income Scheme account which is clubbed with yours as well.
4.Kisan Vikas Patra
This scheme goes way back to 1988 when it was first introduced. Common among the lower and middle-income families of our country, this scheme was discontinued for a brief period in the year 2011 but was back again thanks to popular demand of the same. The Kisan Vikas Patra is a savings scheme for those who plan on depositing large amounts on a yearly basis thereby acquiring interest at a rate that is predetermined. A government investment plan, the Kisan Vikas Patra can be opened by the legal guardian or parent, on behalf of the minor male child.
5. Public Provident fund
A Public Provident Fund is a tax saving investment scheme that was first introduced in the year 1968. As an investor, you can retain this scheme and invest in this fund for a period of 15 years. One of the benefits of this scheme is that you can claim the many income tax benefits that fall under this scheme. The parent or legal guardian can open a public provident fund for the minor male child.
People save money for their children for various reasons like marriage, health, education, or career – whatever be the reason, saving money for your child has numerous benefits and will come in handy should the need for money arise. Go ahead and see which of the above schemes works best for you, and start saving right away.
Also Read:
Government Schemes for Girl Child in India
Government Schemes for School Education That Parents Should Know About
Best Investment Options for Girl Child in India