15 Best Programming and Coding Apps for Kids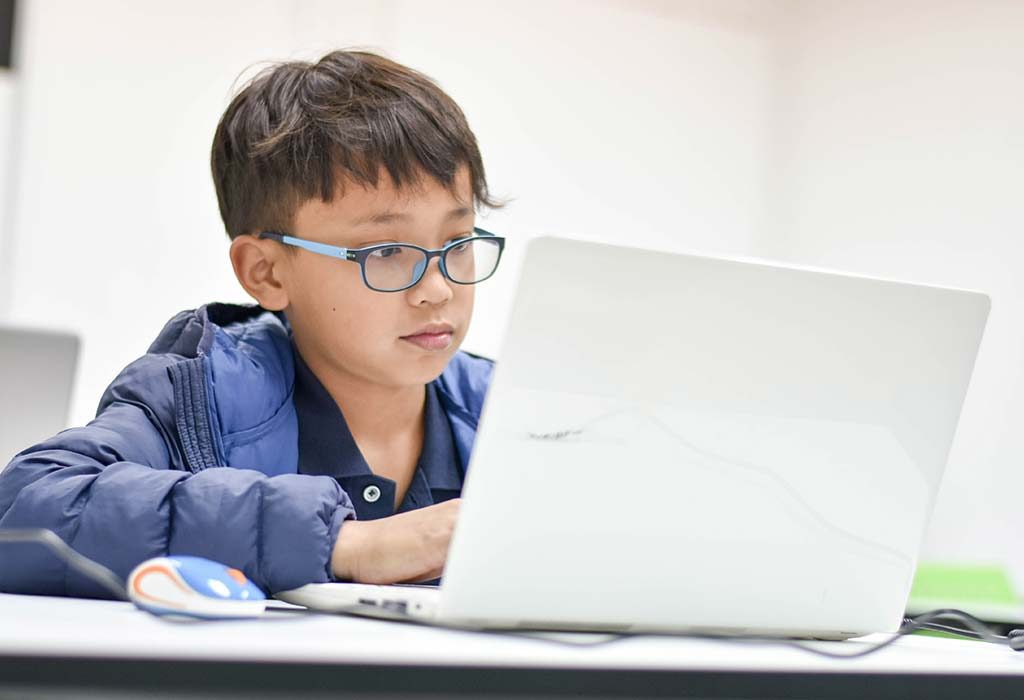 In this Article
Computer coding has made its ways into childhood learning and for good reasons: it helps develop a child's logical and creative skills. And if you're a forward-looking parent, you most likely want to get your child to learn coding, for a simple reason that it is here to stay (and evolve with time).
If you or your spouse enjoy coding and want your child to learn the same, now is the time to get him started! There are tons of programming and coding apps for children that are simply fun. These apps help children learn coding through games and puzzles.
Best Coding Apps for Preschoolers
Whether you are looking for coding apps for kindergarteners or older kids, we have got it covered for you! We will start with coding apps for complete newbies. Kids learn best through visuals and that's why the apps mentioned below are our top choices for preschoolers.
1. Daisy The Dinosaur
Daisy The Dinosaur is an excellent introduction to programming for complete beginners.
Suitable For Age: 4+ and up
Platform: iOS
What Is Good About It
Young coders love it and it is ideal for kids between the ages of 3 to 5. As long as they have a tablet on their hands, they can download the app and get started. This app helps kids learn loops, sequencing, solving, etc.
2. Coding Safari
Coding Safari is an app designed for kids as young as two years old. It delivers lessons related to computational thinking, problem-solving, decomposition, and more.
Suitable For Age: 4+
Platform: macOS, iPad and iOS
What Is Good About It
The game uses logic and is an award-winning released by the creators of Hopster. It's also ad-free but a paid subscription is needed to access its unlockable features as you work through the game.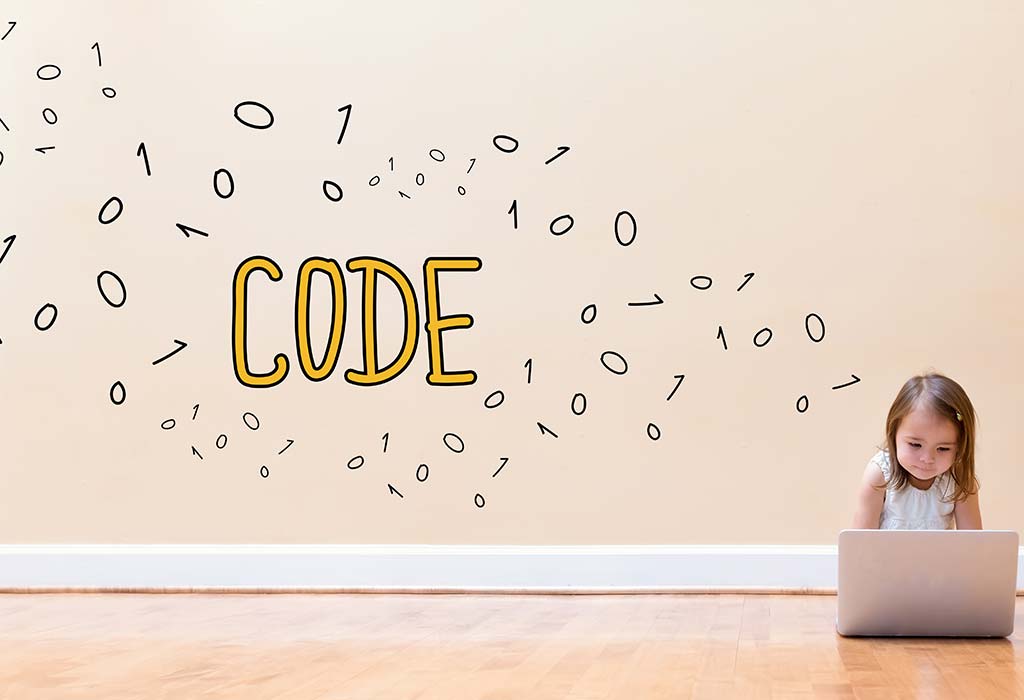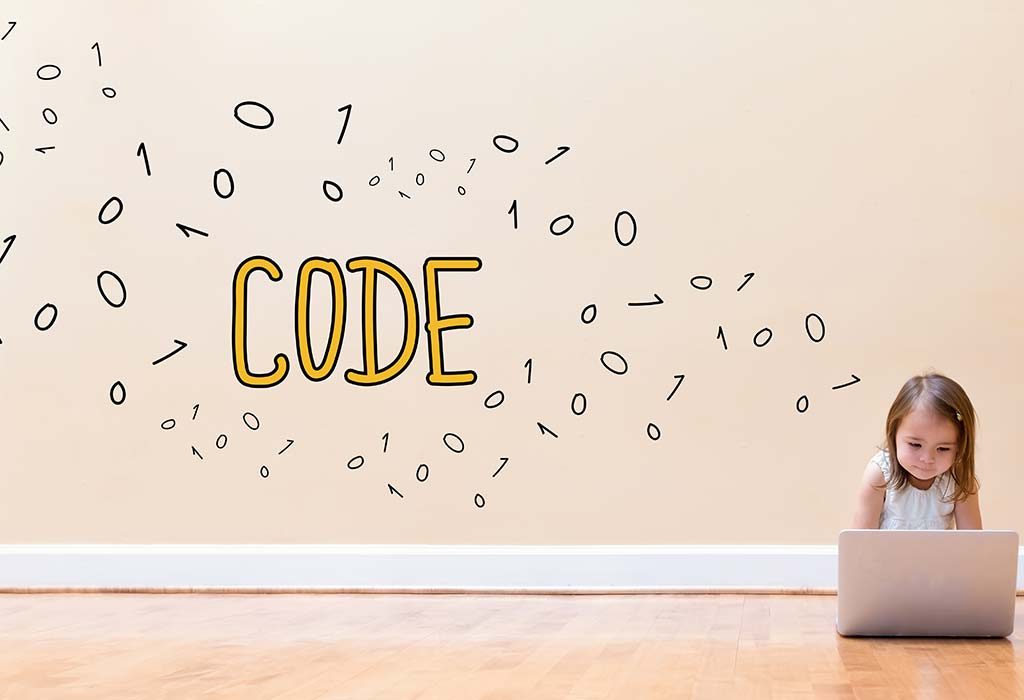 3. LightBot
LightBot is full of programming puzzles and possibly one of the best programming apps for kids. It makes the learning process super easy and starts off with basic lessons.
Suitable For Age: 3+
Platform: Web, Android, Windows, iOS and Mac
What Is Good About It
Lightbot introduces basic concepts of programming, including instruction sequencing by a robot guide, all by means of fun. Your kids won't even realize they're picking up new concepts just by playing.
4. mBlock
mBlock is a coding platform that uses a block-based editor for writing code. It has a text-based editor too for advanced learners. Lesson plans are laid out along with an instruction guide.
Suitable For Age: 3 and 3+
Platform: PC and macOS
What Is Good About It
For students using this coding app can easily build and share projects with their peers online. Teachers can assign homework using Google Classroom. There are plenty of free online coding resources included that children can learn from.
Best Coding Apps for Kids
Children between the ages of 5-8 have unique preferences and become selective of the resources they learn from. Taking that into consideration, we've rounded up a list of the top coding apps for them.
1. GameStar Mechanic
GameStar Mechanic takes kids on byte-sized quests and code missions. When they finish these quests, they get closer to building and designing a complete video game. It's the perfect introductory app for those who want to learn to code for game design.
Suitable For Age: All ages
Platform: Web
What Is Good About It
The fun part about this app is that there's no coding needed at the start and the game features various sprite sheets for the characters and animations. When a student is done building their game, there's an option to publish it online and share it with their friends.
2. Tynker
Tynker app introduces basic concepts of programming to kids with the help of puzzles. This app will help enhance your child's critical thinking and problem-solving skills which are needed when coding and building apps.
Suitable For Age: 6+
Platform: iOS and android
What Is Good About It
Tynker has several interactive lessons that help kids master the basics. From getting started with creating simple apps to modules that cover how to control robots and drones – the fun doesn't end.
3. HopScotch
HopScotch has a simple and visual-friendly interface that makes learners want to step in and start coding. It's available on the app store and is complete fun!
Suitable For Age: 5+
Platform: iPhone
What Is Good About It
Beginners don't need any coding experience to use it. It helps kids build their own games and they can access many levels to solve coding problems.
4. CargoBot
CargoBot is a simple app that teaches children how to code by moving crates from one spot to the next. A crane picks up the blocks and users can move it left and right plus drop and pick the crates using the claws.
Suitable For Age: 4+ and up
Platform: iPad and iOS devices
What Is Good About It
This app teaches kids the concepts of programming and to get them to think logically. Eventually, they graduate to actual text-based programming once they clear more and more levels, thus giving them a nice transition into real-world app development.
5. ScratchJr
ScratchJr is a programming language that allows children to express themselves creatively.
Suitable For Age: 5+
Platform: Android, iPhone and iPad
What Is Good About It
The app lets kids craft stories, design projects, and solve problems. Kids move around characters in games using programmable blocks and make them interact in different ways using code. Every challenge is new and as they progress through the games, the difficulty level increases.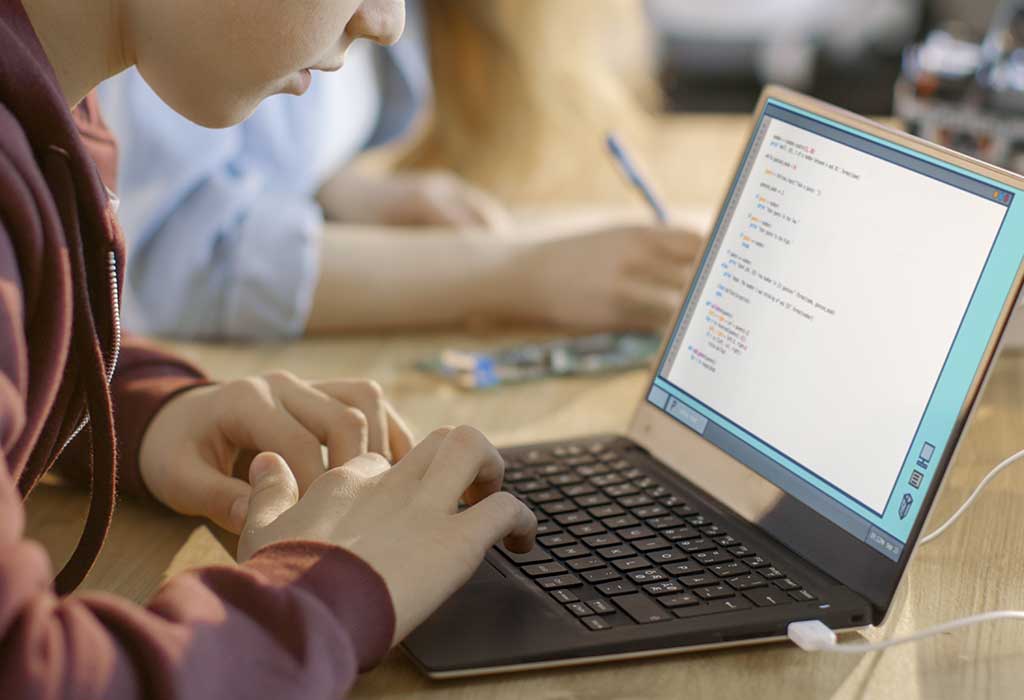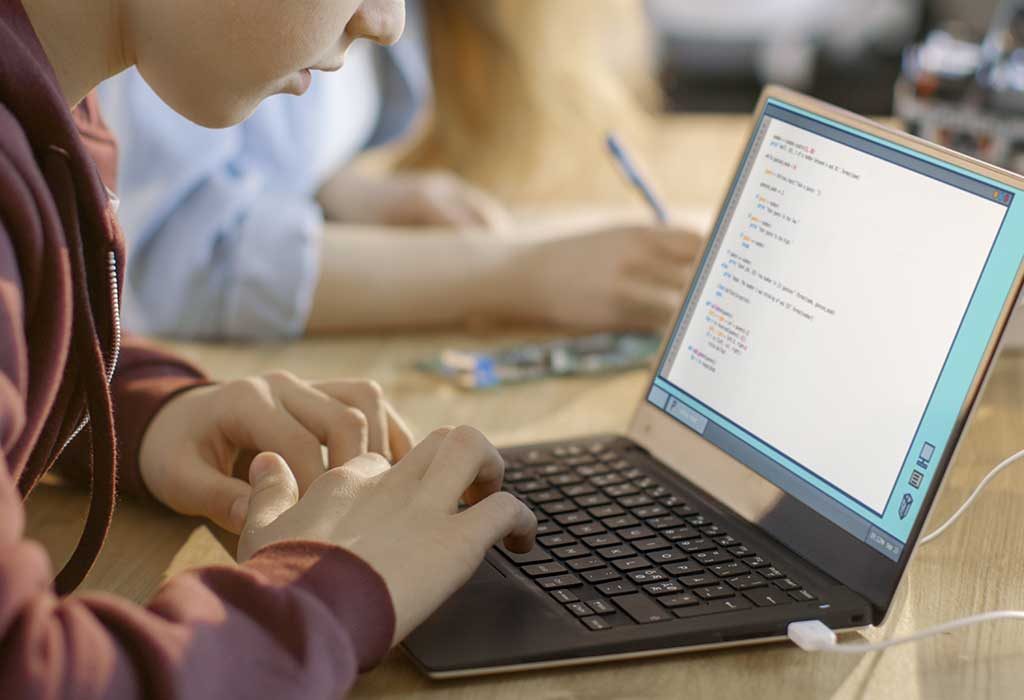 6. Kodable
Kodable features interactive lessons that take kids through the fundamentals of coding. It covers various frameworks like HTML5, CSS, JavaScript, and Python.
Suitable For Age: 4 to 10 years old
Platform: Android and iOS
What Is Good About It
What's interesting is it connects real-world concepts and social learning skills with the lessons. This gives children a good understanding of how the real world works and engages them by encouraging them to build projects.
If you have a 5 to 7-year-old in the house who wants to learn math, computer science, robotics, or a STEM-subject area along with coding, this would be your go-to app.
7. BeeBot
From puzzles that entice young minds to lessons that move forward in sequences, the app takes a progressive approach to learning.
Suitable For Age: 5+
Platform: iOS
What Is Good About It
There are lots of games and challenges throughout the lessons and the app is available for free download on the Apple iPhone and iPad. This app enables children to improve their skills in directional language. What's fun about the app is students have to code to make the cartoon bee move and do stuff throughout the game. And it can be played in groups which makes it ideal for use in classroom settings.
8. Move The Turtle
Move The Turtle is a coding app designed for ages 5 and up.
Suitable For Age: 5+
Platform: iPhone and iPad
What Is Good About It
Topics like procedures, variables, recursive loops, and functions are taught to kids by making a turtle move around the screen. There are rewards for every task completed and some of the lesson materials/projects are reused later on.
9. CodeSpark Academy
If you are looking for a coding iPhone app that gets into the details of Computer science, you must try CodeSpark Academy for your child.
Suitable For Age: 5 to 9 years old
Platform: Android and iOS
What Is Good About It
There are just so many creative programming projects and learning activities bundled with the app. The daily challenges will push your child to think smarter and stimulate their brains.
10. CodeKarts
CodeKarts is the clear winner when it comes to gaming for young kids. If your kids are moody and love playing games, introduce them to this.
Suitable For Age: 5 and up
Platform: Android and iOS
What Is Good About It
There are races they have to play and before clearing obstacles, they'll be tasked with facing coding challenges. It's coding and gaming combined, what's not to love about it? The first ten levels are free to play.
11. Box Island
Like most of the coding apps we talked about, Box Island takes a fun approach to learning.
Suitable For Age: 6 and up
Platform: Android and iOS
What Is Good About It
It focuses on the basics but uses high-quality 3D graphics for an immersive coding and viewing experience. Kids enter virtual worlds and stay engaged thanks to the beautiful narratives in the game.
Hopefully, these coding apps will keep the young ones entertained. Give them a try and let us know how your kids like them.
Also Read:
Maths Apps for Children
Learning Apps for Children
Educational Websites for Children