22 Best Learning Apps for Kids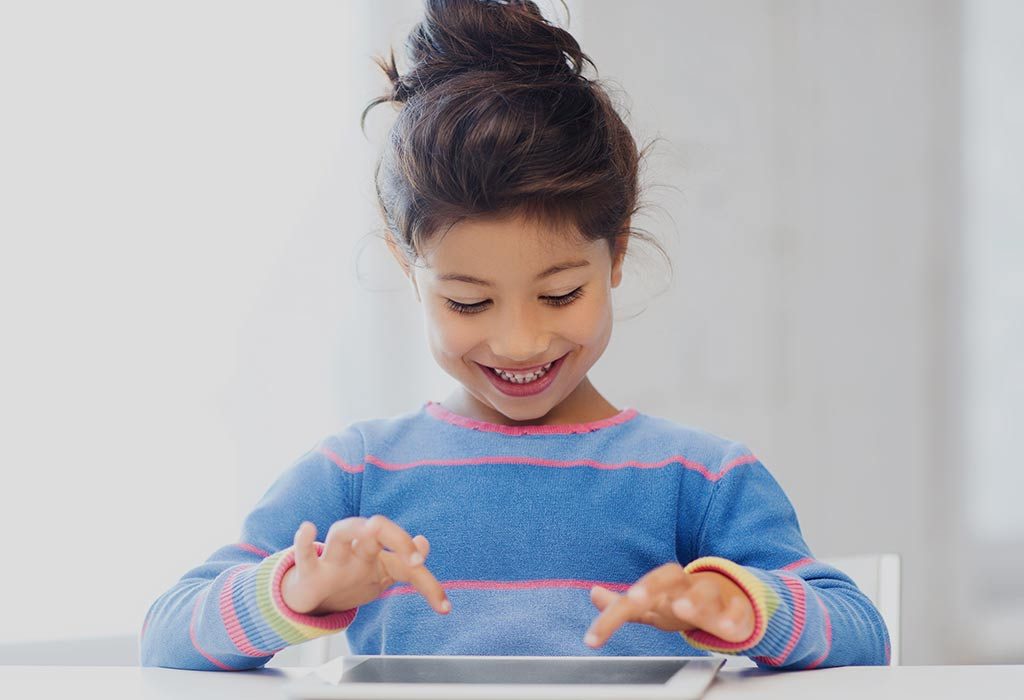 Parents detest giving their kids any smartphones or tablets these days. These devices have become synonymous with gaming, and that is precisely what most kids can be seen engaged with these days. However, the problem is not the device nor the kid. The capability of a digital device in rendering a unique education experience is barely tapped by parents since many are unaware of the numerous apps that can provide their children with it.
Whether you are using a device that runs Android or any device from Apple running iOS, there are numerous applications, free as well as paid, which can work wonders in simplifying difficult educational concepts for your kid. Rather than being another lesson from school, these apps gamify the very subject they intend to teach and let the kids have an enjoyable time, while subconsciously picking up the skills they need to learn.
Educational Apps for Preschoolers (Age 3- 5 Years)
Preschoolers can get a great impetus in kick-starting their learning process by using various apps on smartphones and tablets. Here are some of the best educational apps for 3 to 5-year-old kids.
1. Playbees ABC for Kids
Learning the alphabet is considered to be the foray into early childhood education, and most parents love to start introducing alphabets quite early into their child's life. The ABC for Kids app is one of the best learning apps for preschoolers, as it is all about teaching the alphabet in fun and interesting ways. It uses games, stories, and rhymes to introduce the different alphabets, their shapes, and their sounds. Various fun games can also be played that use and test your child's knowledge of the English alphabets. This English language learning app for little ones builds and strengthens your child's early literacy skills.
2. Shape Builder
The early years of kids are highly influenced by what they see visually. Their sense of perceiving different colours and shapes starts to make their ability to understand spatial distribution much better than before. This app provides a simple jigsaw puzzle of sorts, with a variety of shapes in various colours. These are shapes of simple objects that your little one would be well aware of, and a few new ones, too. Putting together the shapes to fit the outline reveals the actual object, spells out the name, and even plays a sound relevant to it.
3. Jumpstart Preschool Magic of Learning
Kids love it when one of their favourite characters takes them on a journey and talks to them. Most games and apps make use of this to teach the little ones important educational concepts. This app has a wonderful dog called Frankie, who makes use of various games, to introduce kids to a bunch of concepts. Right from recognising shapes and numbers, to following instructions carefully, as well as creating the foundation for critical thinking, this little app does it all.
4. Daniel Tiger's Grr-Ific Feelings
As weird as the name might be at first glance, the significance of it will instantly reveal itself the moment you start using the app. Heavily reliant on sounds and using the sense of aural perception to render important learning concepts, this wonderful app taps into the empathic side of kids and allows them to interact with Daniel in a caretaking and understanding manner. Apart from learning new songs and words, kids also learn good behaviour by interacting with Daniel, the tiger.
5. The Monster at the End of this Book
Thanks to television, Sesame Street has now reached a large number of households across India. Many preschools also make use of characters from the show in their curriculum, or any event of their own. This app makes use of Grover as a guide and integrates him with a book that encourages kids to carry out as many activities as possible to avoid reaching the end of the book. Most of the activities are brilliantly scripted to get children in touch with their emotions and learn how to solve problems by making use of clues and hints. It also encourages children to engage in conversations with the app, which would also make them talk to you about the same as well.
6. Wheels On the Bus
Your little one's favourite nursery rhyme is now an app all by itself. This is one of the best ways to introduce your kid to a device and usage of an application if he hasn't interacted before. The app plays the rhyme in a variety of ways along with an animation of the bus going down the street, which is interactive, too. You can touch the wipers to swish the screen clean, honk the horn, and do so much more. Go a step ahead and record your version of the rhyme in your voice, or your kid's too. Not only does it help him in memorisation, but teach him to interact with the bus in sync with the poem.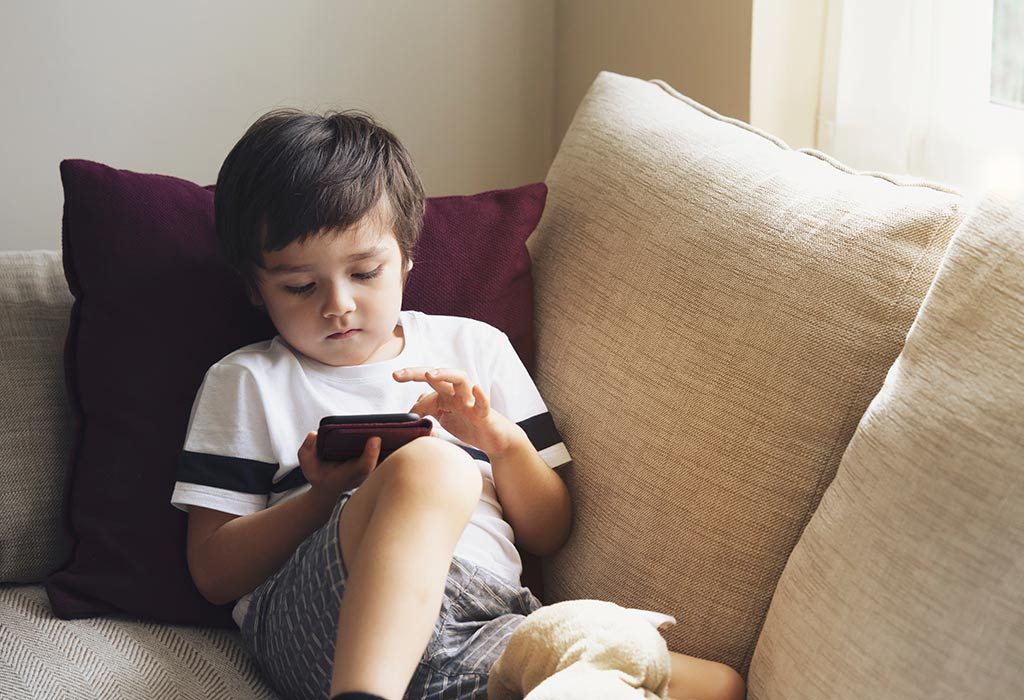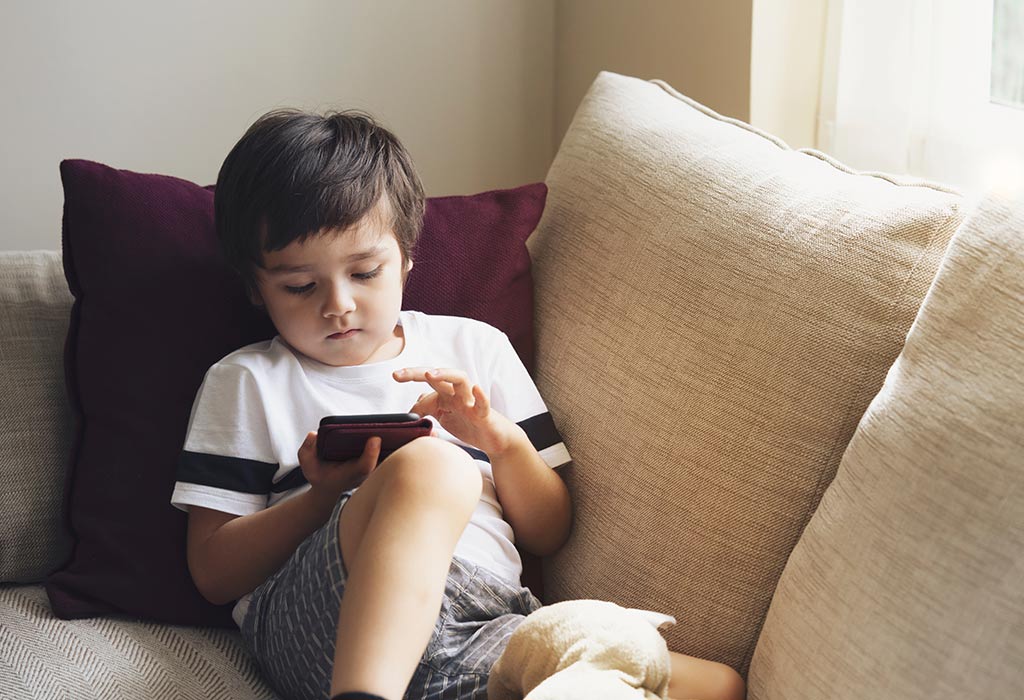 7. Monkey Preschool Lunchbox
Is your little one going to preschool already? If so, he would have a lot more fun in playing the game, which is quite interesting by itself. The app consists of a monkey who needs to pack his tiffin to take along with him to preschool. Each time the tiffin needs to be wrapped, a bunch of options are presented, and the monkey provides clues regarding what he wants in the tiffin. Letting your child understand the clues and choose the right option puts him one step ahead in completing the game. The final box can be decorated in different manners as well.
8. Peg and Cat Big Gig
This app has been extremely popular amongst users as well as people who review apps, purely because of its simplicity. The entire concept has been designed around teaching kids math by making use of the natural tones of music. Peg and her cat work together in singing numerous catchy songs, which all revolve around understanding how to identify numbers correctly, begin counting them up and down, as well as in ones and twos, and looking for different patterns in them. Your child will have a wonderful time singing along and learn math without even knowing it.
9. Alphatots Alphabet
Learning the alphabet is pretty much what most kids experience in the preschool phase of their lives. Rather than simply speaking the alphabet in a rote manner, this app turns the entire concept into a fantastical activity collection. Right from constructing robots, hunting for treasure, and fighting against aliens, your child will start making use of every ounce of knowledge he has regarding alphabets, and improve on it. Combined with sing songs and action-oriented activities, this app brings it all together in a single package to create the best alphabet learning experience for your kid.
10. Etch A Sketch
Your childhood would remind you of the endless hours you spent with your etch-a-sketch, using the special pen to create your tiny masterpieces, and then cleaning the board with a simple wipe. Now there's a digital equivalent of it for your kids, too. The simple app allows kids to use their fingers to draw different shapes on the screen. You can use a special stylus for your kids as well. And when it comes to erasing the screen, all you need to do is shake the device and its good as new.
11. Preschool Adventures
Young kids are not set to study in a typical schooling style. When they are at home or using the devices, they feel the need to be entertained or stay interested, rather than keep learning in typical ways. Apps around preschool adventures are what sprinkle the magic in the entire learning activity. The games are all around different areas and tend to weave great storytelling with the urgency to use your knowledge in solving puzzles and reaching the next level. Language, math, visual perception, and many more areas are covered spectacularly in a single app, which can provide endless hours of fun learning to your little one.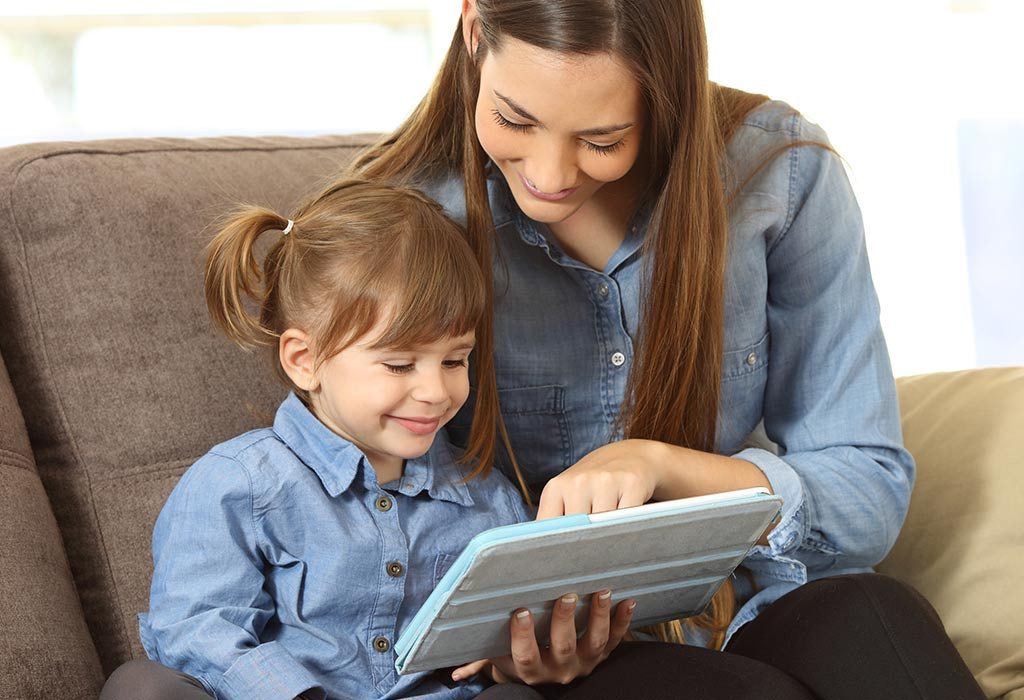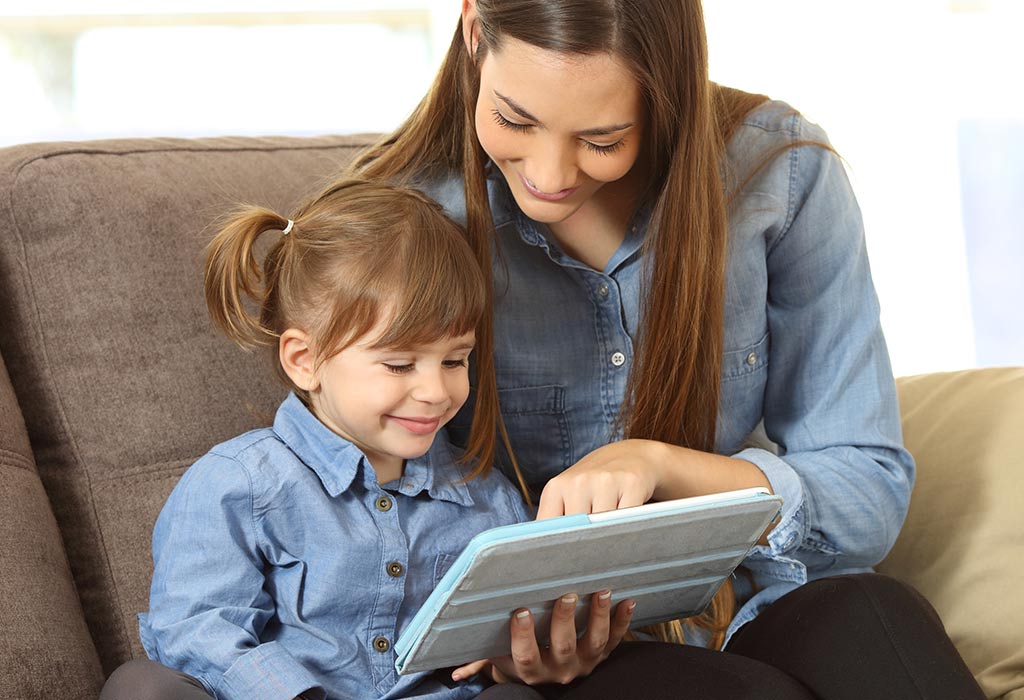 Educational Apps for Children (Age 6-8 Years)
As children start growing up, their interests begin to spread around, and they start to notice numerous things. Having apps to cater to these necessities is important, which is why we have put together some of the best free educational apps for kids and a few paid ones as well.
1. Skyview
Spending a long night on the terrace or in an open field, looking at the stars, is one of the greatest ways a parent can bond with the child. Not only does it make your kid wonder about the marvellous expanse of space, but the different patterns of stars and the shapes that seem to emerge from them can also make a great incentive to get their creative juices flowing. Using the Skyview app, you can help your kid understand the concept of constellations as well as give a wonderful chance to look at the world that lies beyond our Earth.
2. BrainPOP Movie of the Week
Videos have started finding their way into every aspect of our lives. As for kids of today, videos are pretty much how they tend to learn new skills and newer ideas on the go. While reading a book might not be a good way to get your kids interested, using this app can work in making it happen. BrainPOP provides a free video every week around a particular theme. This video is informative and provides various facts that can get your kids interested in the concept. This can then be followed up by leafing through a book in the library or getting on the Internet to look for more information.
3. Number Run
Is your kid hooked on to the game Temple Run for hours? Bring him this game that not only contains the same level of excitement but has an added twist of using your math skills to save the day. The player keeps on running ahead and faces obstacles, which can be surmounted by solving simple math problems. As the stakes get higher, the math problems appear faster and help your kids in improving their math accuracy like never before.
4. Vocabulary Spelling City
Picking up words and learning their right usage is best learnt through conversations. But their usage in everyday conversation may not always be possible, and this is where this app comes to the rescue. Containing a large compendium of vocabulary for your kid, there are a bunch of activities that introduce him to new words and help him recall previous words by using games such as unscramble the shuffled letters, hang mouse, and so on. The ability to see how a word is formed, listen to its pronunciation, writing it down, and breaking its building blocks is what helps children in picking up new words and understanding their usage better. A combination of great voice recordings and sleek animation makes this a winner.
5. Playbees Play & Learn
Are you looking for an app that serves as a one-stop shop for the basic numeracy and literacy skills that you want your child to learn? Look no further than the Playbees Play & Learn app! This learning app for kids teaches fundamental skills of alphabets, numbers, math, and reading through exciting games, puzzles, stories, rhymes, and other activities. Right from teaching alphabets, colours, and shapes, to addition, subtraction, and odd-even numbers, the Play & Learn app is here for your child's overall learning in a fun and entertaining manner.
6. Epic!
Getting their kids to read is a struggle most parents face these days. The allure of interacting with digital devices can be strategised to get your kids to read by use of this app. Epic is nothing but a source of some great children friendly books and comics, which are quite popular and well-known. To get your kid into the groove of reading books, this app comes with an audio-enabling feature, allowing the books to be read out loud. By having an unlimited library of sorts at your fingertips, you can pick and choose which books you want and enjoy them together.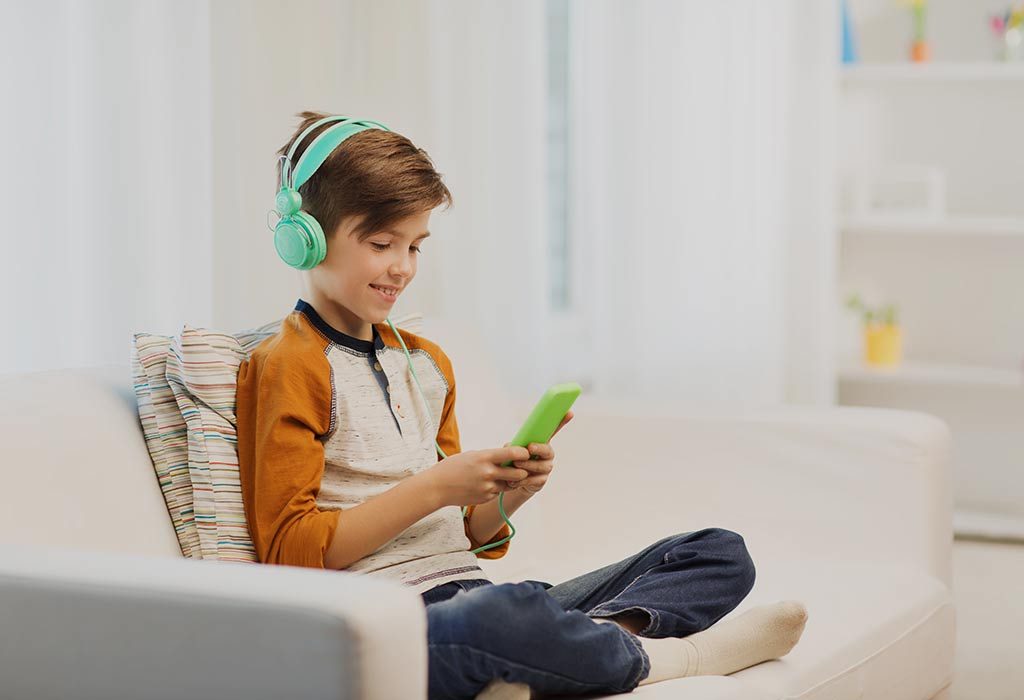 7. Pixie
Expressing thoughts in a mixed media format is quite necessary to create a crossover of different learning methodologies for your child. Pixie helps you achieve precisely that. Rather than staying restricted to simple text, or number, or art, or voice, pixie brings it all together to allow pure and unrestricted expression of thought. Make use of existing images as a background, and let your child draw over it, write a few lines, include numbers, or record a story describing the image.
8. Sparky and the Missing Smoke Alarms
Education is not simply restricted to learning and relearning what is taught at school or is a part of the curriculum. There is a need to educate children on the lines of some important life skills and important aspects of safety that will keep them protected. This app focuses on fire safety, letting the kids know why smoke alarms are important and how to act in case of a fire incident, by making use of some great characters and a wonderful story.
9. Real Scary Spiders
Some kids might love this app, while others might need you to be with them for it. Introducing kids to a side of nature in a safe space is possible by using this app. Not only does it contain tons of information around spiders, but it also teaches kids how to take care of one by presenting a virtual spider, with realistic graphics.
10. Shipantics
Let your kids go on a sea adventure that allows them to surmount numerous obstacles by making use of their special skills. This game is fantastic since it allows for a great adventure story and the responsibility of completing it, by solving interesting mysteries. Peppered with interesting scenes between characters, your kid will spend his time laughing aloud as well as racking his brain in returning victorious.
11. Cookie Monster
Use this app as an attractive incentive to help your kids learn before they eat some actual cookies. Containing numerous miniature games and a wonderful machine that needs to be tweaked to create some great cookies, your child will feel both like a scientist and a chef, making the best use of his skills to dominate the game successfully.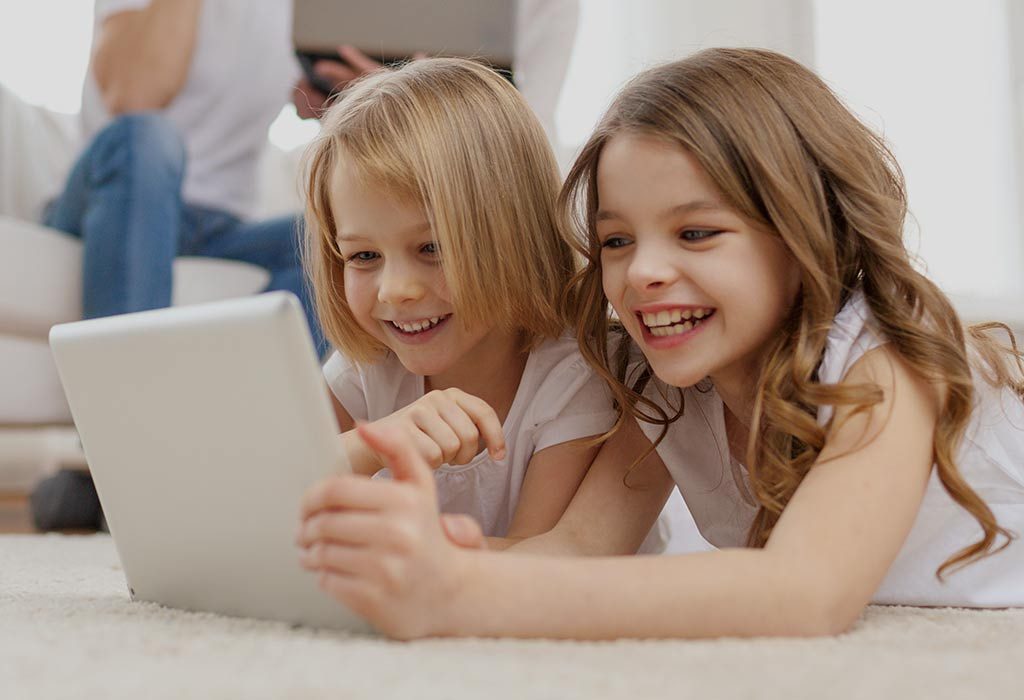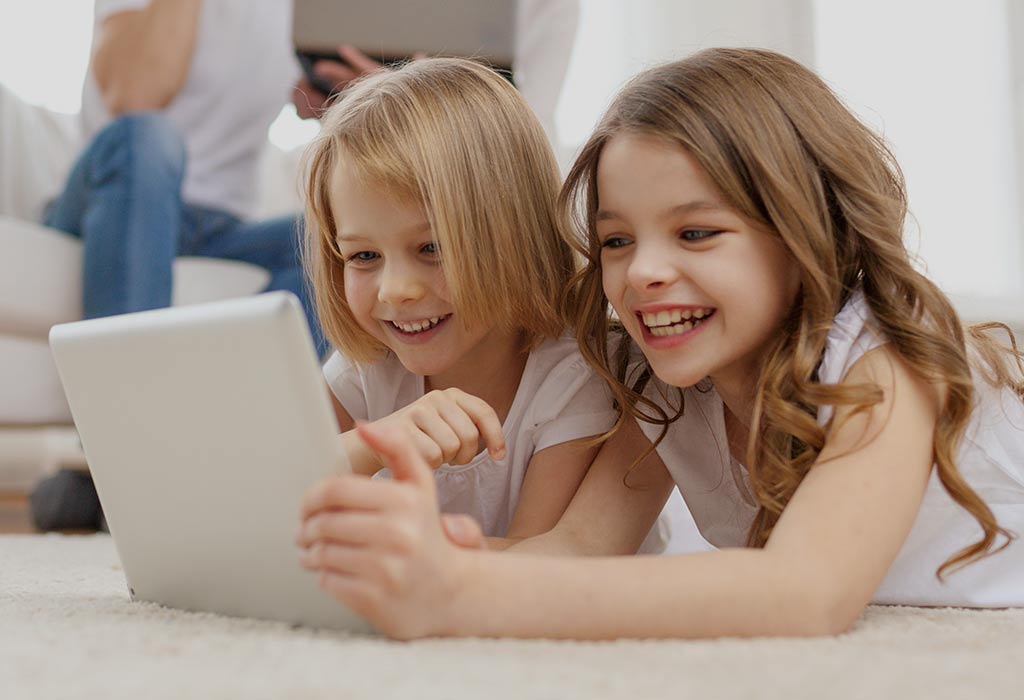 When installing a child education app, the aim is not to enforce the same learning experience as that of school. Make use of the strength that digital devices offer, allowing the kids to enter a new world that contains realms of exciting stories and adventures, which make use of educational skills themselves to keep your little one engaged.
Also Read: Best Games for Kids to Learn English