Does Your Child Need an IEP?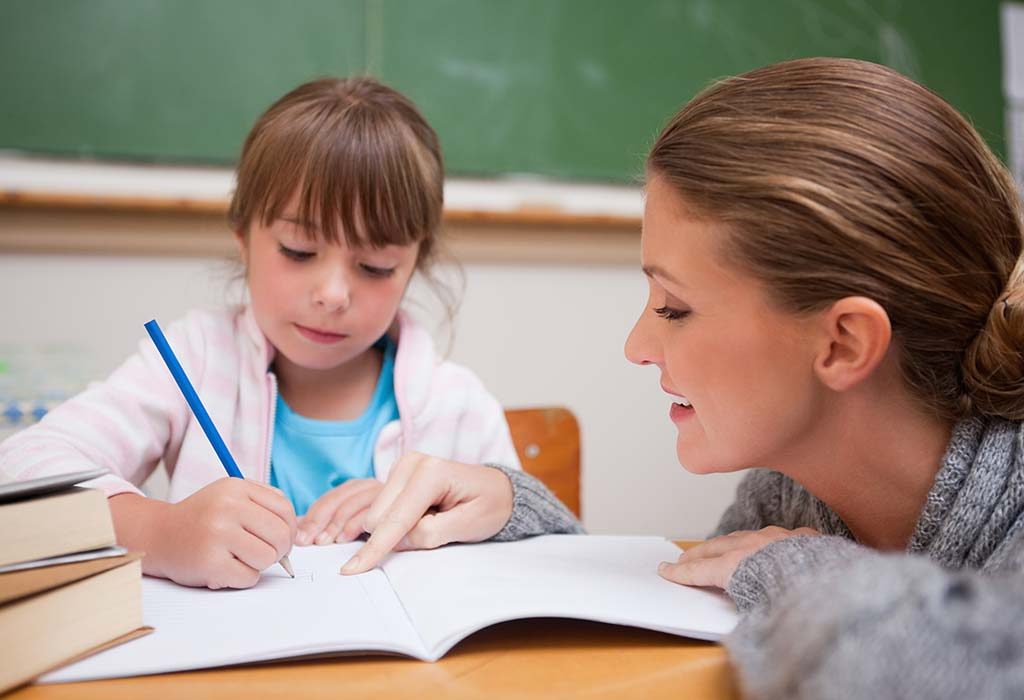 Has your child been struggling in school in sitting still, paying attention in the class, in staying organized, in understanding what's taught in the class or is facing other such learning issues? Well, these signs may be an indication that your child may be suffering from some learning disability. As parents, it is your responsibility and duty to understand and fulfil your kiddo's needs and requirements, and if you register any such signs that show that your child is experiencing certain kinds of physical or emotional challenges in learning, you should seek help! There are many support systems such as IEP or Individualized Education Plan that can help in ensuring that your child is getting all the assistance required for being successful. Read this post to know whether your child needs an IEP and also learn about other associated aspects concerning this topic!
What's an Individualized Education Plan (IEP)?
There are some children who find it difficult to cope up with the regular teaching methods at school and suffer from delayed learning and other kinds of basic learning skills. An IEP or Individualized Education Plan is a legal document funded by the state, which is used in both private as well as public schools, to assist and provide special services to kids with special learning needs at no extra cost. Before an Individualized Education Plan is written for your child, the state needs to know whether or not your child is eligible for the same. A multidisciplinary team assigned by the federal law must establish that the child has a disability and needs specialized education and other allied services to benefit from the general or regular education program.
Factors That Evaluate the Impact of a Child's Disability and Learning
For a child to be eligible to get an IEP, he must fall under any of the thirteen categories mentioned in the IDEA or Individuals with Disabilities Education Act. The disability will be identified and evaluated to be of special accommodation requirement. However, the disability alone does not qualify your kid for IEP classes. The disability should be such that it causes a significant amount of hindrance or interference in coping up with the standard school curriculum. Here are some factors that evaluate the impact of your child's disability and learning:
If your child suffers from communication or hearing impairment.
If your child has behavioral issues.
If your child is visually impaired.
If your child has limited language speaking ability.
If your child requires assertive services and technology.
Therefore, this kind of program is for the kids who have disabilities that cause hindrance and affects their learning ability. These kids find it difficult to keep up with the regular classroom learning pace and requirements and need some kind of extra assistance or in some cases even the change of curriculum.
How to Know If Your Child Needs an IEP
If you are wondering what qualifies a child for an IEP or how can you establish whether or not your child needs one, well, if your child suffers from any following disabilities, he may require an IEP in school:
Emotional disorders.
Physical disabilities.
Language or speech impairment.
Visual impairment.
Hearing impairment.
Cognitive challenges.
How Does a Child Get an IEP?
The request for an IEP should be made at the school, which your child attends. Once the request is forwarded, your child will be evaluated to establish whether or not he falls in the category where he requires such specialized services. The evaluation process of the child can include observations made by the child's parents, teachers, doctors, counsellors, or other such professionals. In case, an IEP request is made after a few years of attending school, then your child's performance and schoolwork can be evaluated too. All the information obtained from various sources is combined and evaluated to determine the eligibility criteria of the child.
How Does an Individualized Education Program Deliver Its Services?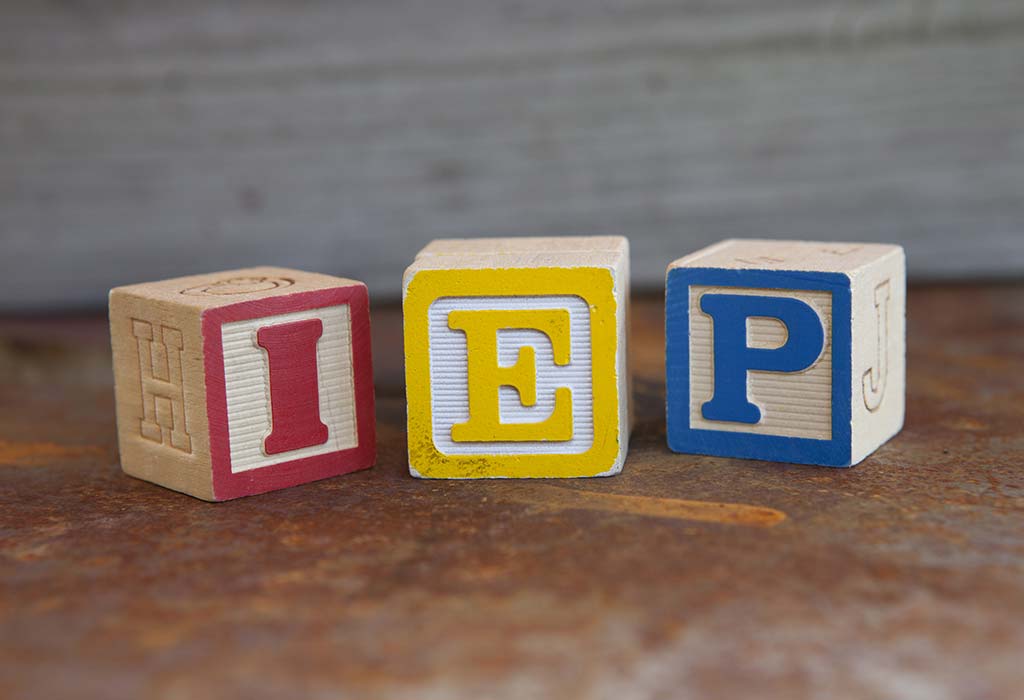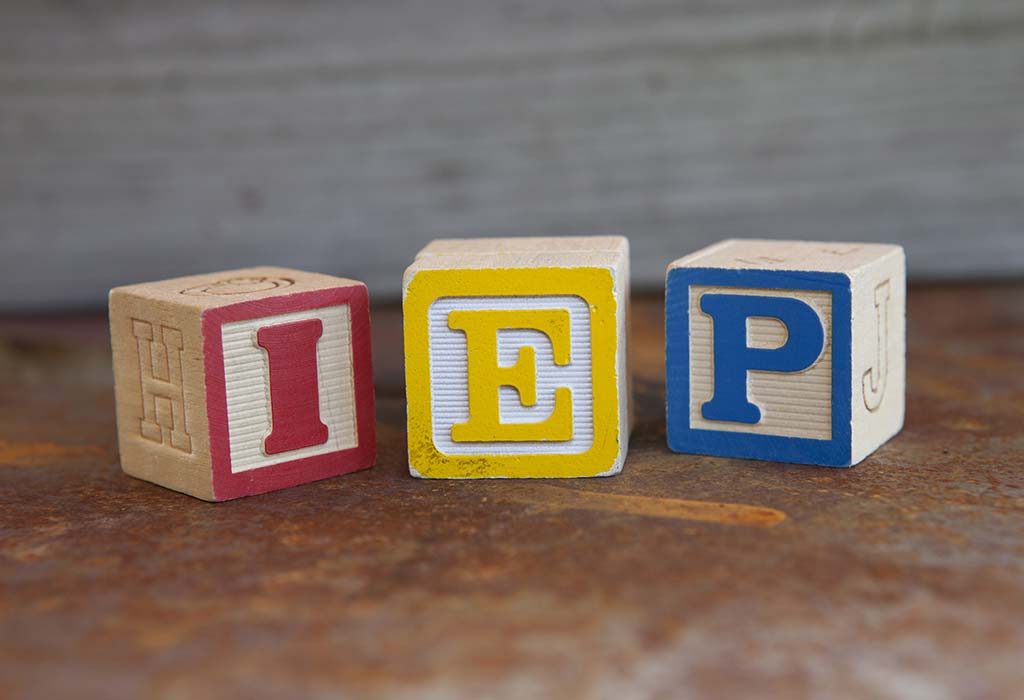 The goals and services defined in an IEP are usually rendered in a regular school environment and in most cases done in the regular classrooms only. For instance, when a regular teacher is reading a chapter in the class, a reading teacher can help the group of kids who need extra assistance in reading a chapter. However, sometimes such reading practices can be conducted in a special resource room as well. These kinds of rooms are specially created for kids with similar kinds of learning needs.
In some cases, where children may require more intervention or assistance, they may be required to be sent to a special school. These kinds of schools prove to be more helpful because children get more individualized attention because of the lesser student-teacher ratio. Usually, children attend their academic classes in these special classes and non-academic activities such as gym, music, games, etc are attended in the regular school.
The teachers who cater to your child's special learning requirements are specifically trained to provide assistance to kids with special educational needs. Though the program requires special assistance and guidance from the teachers, the main aim of the IDEA is to make sure that every child receives the least restrictive educational environment. To achieve the same, extra efforts are made so that every child attends regular classrooms as much as possible. However, if the need for special classrooms is felt and is in the best interest of the kids, they should be made to attend special classes or schools.
Which Professionals Form the Team of IEP
Here are some professionals that can form the team of IEP:
A physical therapist.
A psychologist.
A speech therapist.
An occupational therapist.
A hearing or vision specialist.
A special educator.
Other kinds of specialists based on your kid's special needs.
It is up to the parents' discretion to have their child assessed or not. However, if you agree to do so then you will have to put your signatures on a document to grant permission to all the assigned people to assess your child by using various tests or processes. The tests thus conducted will help in establishing various issues and problems faced by your child in understanding and coping up with the regular school curriculum. However, your undertaking to agreeing on getting your child evaluated does not necessarily mean that your child will be offered an IEP.
On the completion of the evaluation process by each professional, a CER or Comprehensive Evaluation Report will be developed that may state the educational assistance, support, and skills that a child may require. An IEP is not developed until the parents review the report compiled by the experts. In case, the parents find the report unsatisfactory then they may approach the school in formulating a plan that is in the best educational interest of their ward.
How Does the Referral and Evaluation Process Work?
The referral process usually starts when the affected child's parents, teachers, or doctor registers that the child may be experiencing certain kinds of problems in coping up in his classroom. The problems are usually discussed with the school psychologist or counsellor. As soon as a problem is registered, the first thing that is required to be done is to assess the academic progress of the concerned child. This process requires
A meeting with the child.
A meeting with the parents of the child.
Keeping the child under observation.
Keeping a tab on the child's performance (that can include work completion, grades in tests, behaviour in the class, attention, etc).
The comprehensive information obtained from all the sources helps in developing a specific plan and strategies to help the child to be successful on the academic front. However, if such strategies fail then the child is further evaluated and tested for any kind of impairment or learning disability and thus determining the requirement of any specialized services.
Again it is imperative for the parents to understand that a disability does not necessarily guarantee an IEP for their kid. It is only when a disability affects the child's functionality at school and the same is established by the assigned team of professionals by evaluating the child, it is decided what kind of IEP a child may require.
What Legal Rights Do Parents Have?
As a parent you may wonder what happens if an IEP is out of compliance or other such concerning issues, well, you should know that parents are vested with some legal rights that you can exercise as and when the need arises. Here are some of the legal rights that you should know about:
An IEP should quickly move from the referral to service providing stage and as a parent, you can ask about the timeframe and also get a copy of your rights.
The parents also have the right to disagree with any part of the entire CER or an IEP.
You have the right to paid advocates or attorneys who can help you out with the IEP process, in case such needs arise.
You can also include or invite people to be a part of the IEP team, who have been closely working with your child and whose valuable inputs can be helpful.
The parents also have the right to choose the school where their child would be educated.
What Happens When an IEP Expires
If you are worried that IEP for an autistic child or for other such disabilities can get expired, well, the simple answer to the question is 'NO' an IEP or Individualized Education Plan can never get expired. Such programs are binding upon the school your child is enrolled in until a new IEP is written or it is mutually decided by the team that the plan is no longer required. Any kind of removal from an IEP requires written notice before from the school.
Getting through an IEP process can be a tedious process, however, it is also one of the best ways of helping your child in thriving and excelling in his school. As a parent, you know what is best suited to your child; therefore, you can always play a central role in tailoring a learning plan for your child. Being supportive and persistent in your efforts can help your child in overcoming various kinds of learning challenges!
Also Read:
Alternative School for Your Kid
Things To Know About RTE School Admission
Merits and Demerits Of Year Round Schooling
?>