12 Cute Mom And Baby Pictures That Capture The Essence of Motherhood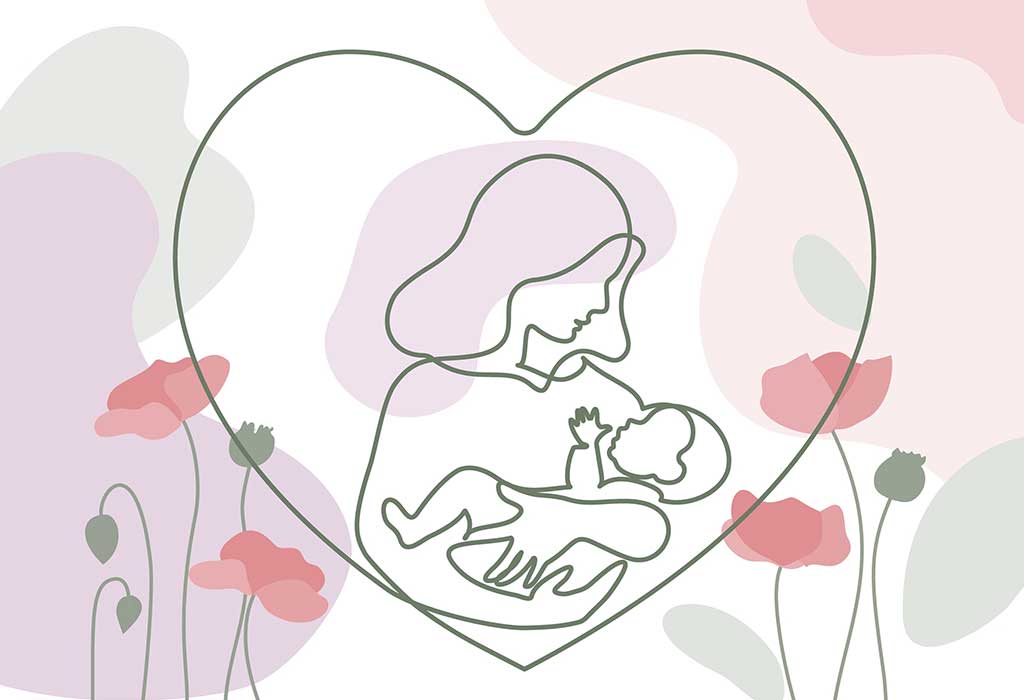 Motherhood is the most beautiful phase for every woman. From the time a woman hears the good news of being pregnant, she eagerly awaits the arrival of her baby. Every woman remembers the feeling of holding her newborn baby in her arms, caring for them, their every gesture, smile, and cry. However, to preserve these lovely feelings, photographs are the best way. Infant and mom images capture and depict the true essence of motherhood. Mum and newborn photos show everyone the mother's love for her little bundle of joy. If you are a new mother or about to be a mother, you too would be looking for inspiration for your baby and mother pic. Here is a compilation of cute mommy and baby pictures that perfectly capture the essence of motherhood and showcase this precious relationship.
Outfit and Posing Tips for Mom and Baby Photography
While getting your pictures clicked with your baby, few things should be taken care of to ensure the pictures are as adorable as your baby. The outfit and the poses make a lot of difference to the pictures. There is nothing wrong with whatever clothes you are wearing or the natural pose holding your baby. However, to capture the full extent of the bond you share with your baby, a few outfits and pose tips will work wonders! like the ones listed below:
1. Keep It Simple
Remember simple and comfortable clothing is the best! Your newborn baby will feel uncomfortable in some clothes. So think of your baby's comfort first and dress them in soft clothes. If the clothes irritate your baby, they would not be in a good mood, and ultimately, your picture will be spoiled.
2. Stick To Neutral Colors
Focus on your baby and you, dress in neutral colors such as tan, navy blue, or cream. Clothes in solid colors or minimal patterns are preferable to avoid diverting the focus to your wardrobe. Solid clothes also make sure the pictures look natural.
3. Get Matching Outfits
For a super adorable mother and baby picture, you can also go for matching outfits. Several stores sell such "Mommy and Me" outfits for newborn babies. However, remember to go for simple and comfortable clothes.
4. Natural Poses
When posing with your baby, remember to go for natural, everyday activity poses. Natural poses such as holding your baby, cuddling them, sleeping with them, or playing with them bring out the true essence of your bonding.
5. Go for Natural Lighting
Try to get your pictures clicked in natural lighting instead of studio lights. Studio lights are harsh and bright and may irritate your baby. For natural lighting, get your pictures clicked near a large window or in the early hours of the day, or you can go outdoors, such as in a garden or lawn.
6. Don't Look at the Camera
Looking straight at the camera seems unnatural, so avoid looking directly at the camera. Instead, look at your baby. This way, your feelings will be depicted in the pictures, and the pictures will turn out to be natural and adorable.
12 Beautiful Mother and Baby Images
Here are some beautiful mother and baby pictures for inspiration:
1. Mom's First Picture With Just Born Baby
A mother is literally re-born with her baby. .So the first picture of every mother with her baby should be with her just-born baby to showcase her pride and love for her bundle of joy. In the first picture the happy mother is holding her newborn while still in the hospital room wearing the drab clothes. However, whoever looks at the picture will not see all that. The viewer will only see the mother's happy smile as she nestles her newborn to her chest. The sleeping or awake baby with a slight smile is content to be close to their mother.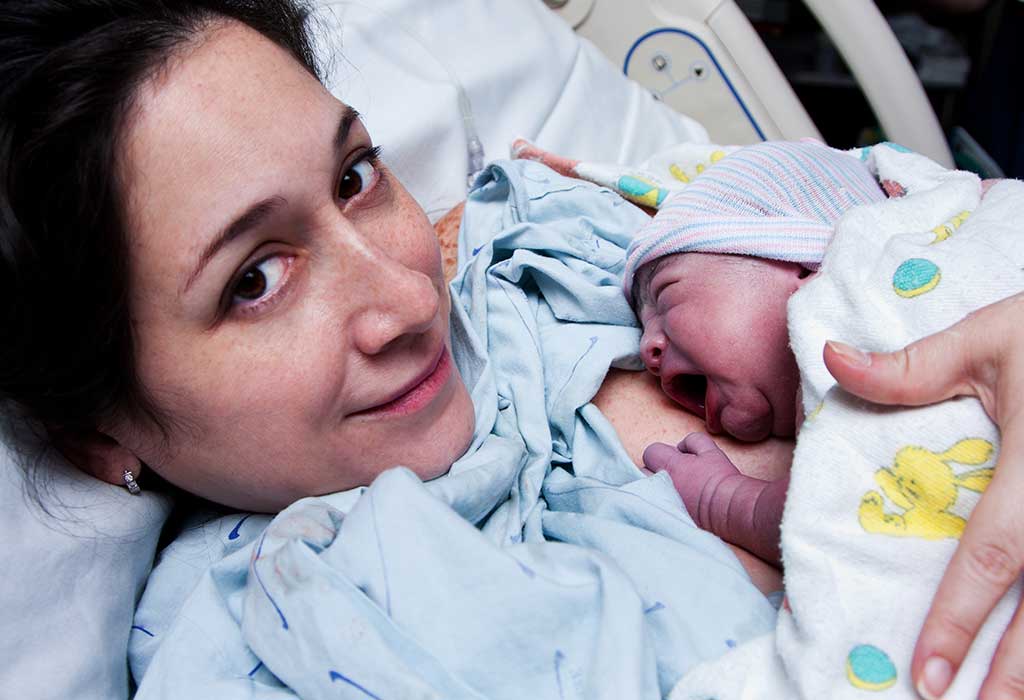 2. Smiling Mom Carrying A Baby
A mother is happiest when she carries her baby in her arms. So a picture that shows the mom carrying her baby is perfect for showing her joy as she holds her baby. The baby, too, with a hint of a smile, shows their joy at being close to their mother. The mother's whole focus is on her baby as she carries them, and the picture captures this essence…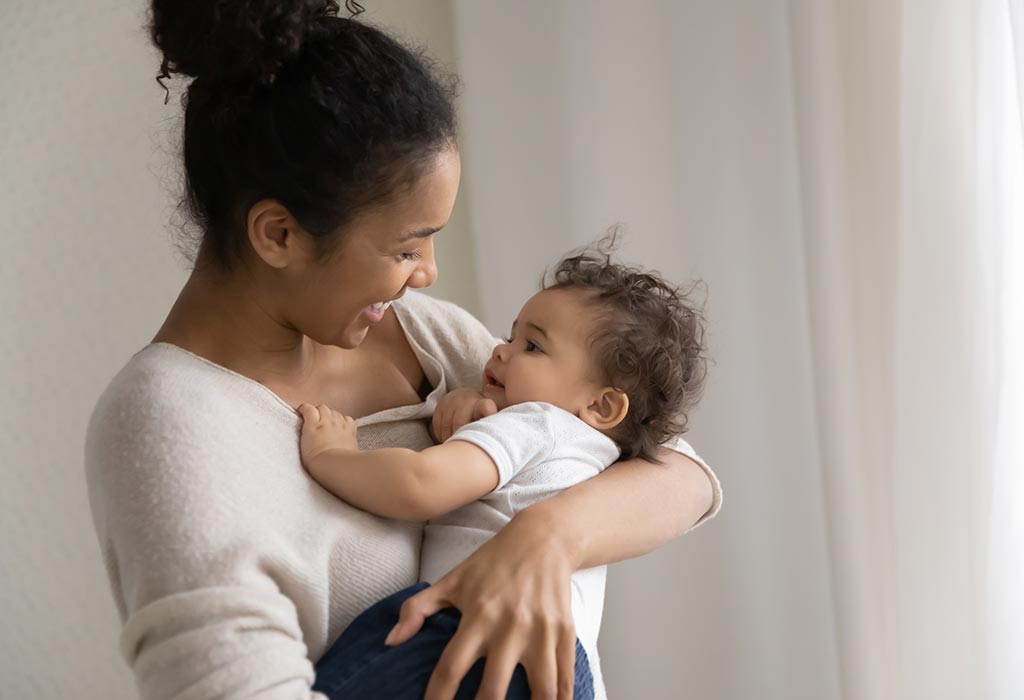 3. Mother And Baby Kissing & Hugging
A mother and baby-kissing and hugging is the perfect picture to know the love between the two. This beautiful picture shows the happiness of both the mother and the baby as they devour each other with kisses. The happiness of both can be seen in their smiles and laughter. The mother holding her baby as she hugs him/her shows her care for the baby, and the baby doing the same or kissing the mother is their feeling of love and security being in her arms. Mother and baby hugging and kissing pictures are perfect for showing the happy relationship shared by the two.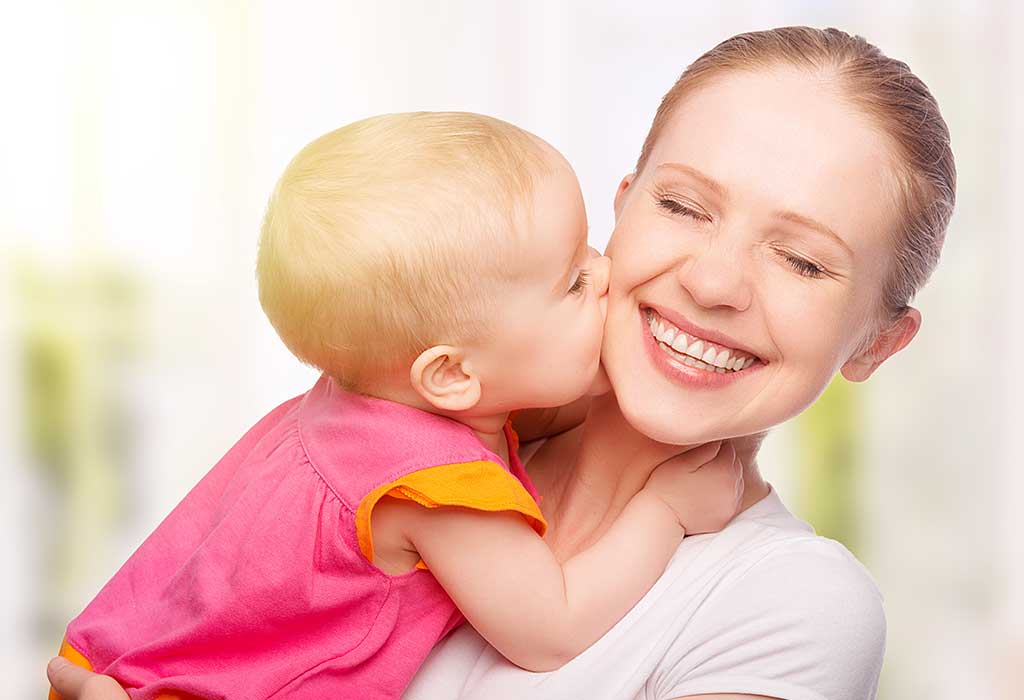 4. Mother Breastfeeding Her Baby
Though in some circles, breastfeeding pictures may be controversial. However, if taken tastefully, they are one of the most beautiful mother and baby pictures. Every nursing mother wants to capture the ultimate joy of motherhood as she breastfeeds her baby. Breastfeeding is the biggest gift a mother gives to her baby, so a picture capturing this moment is a perfect example of the joy of motherhood. When clicking such a picture, make sure the mother is relaxed and happy as she feeds her baby snuggled in her arms.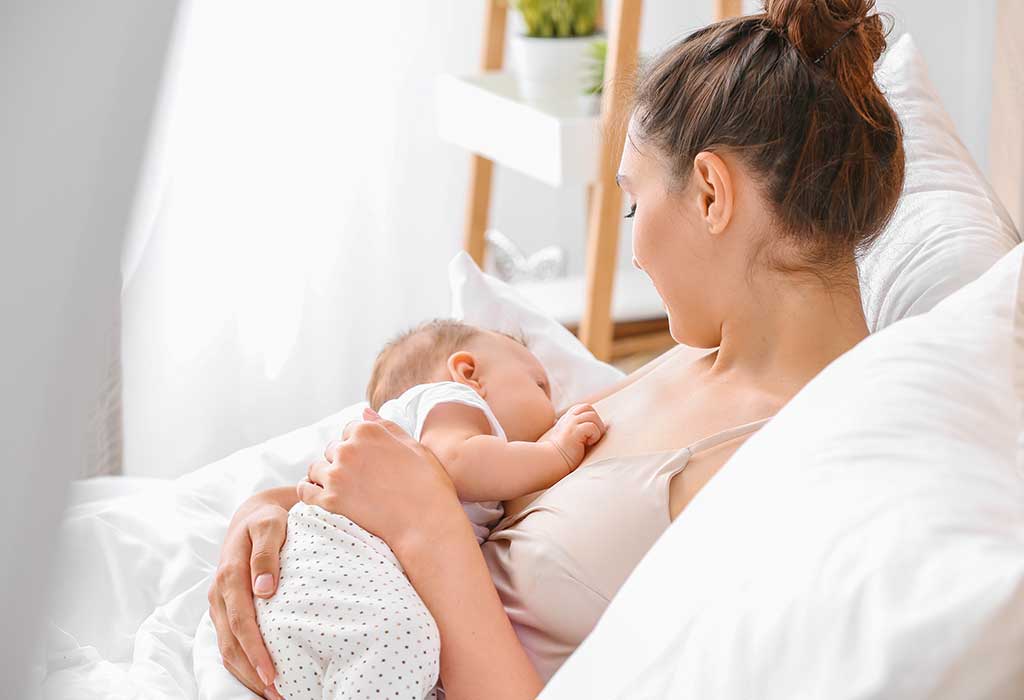 5. Happy Mother And Baby In Bed
Mother and baby relaxing or playing together in bed is also a good mother and baby picture. The mother can hold her baby close to her or nestle her baby in her arms close to her chest. The baby can be playing with their mother's fingers, holding them, or just happily looking up to their mother. The happy expression on their face as they are beside each other captures their love perfectly.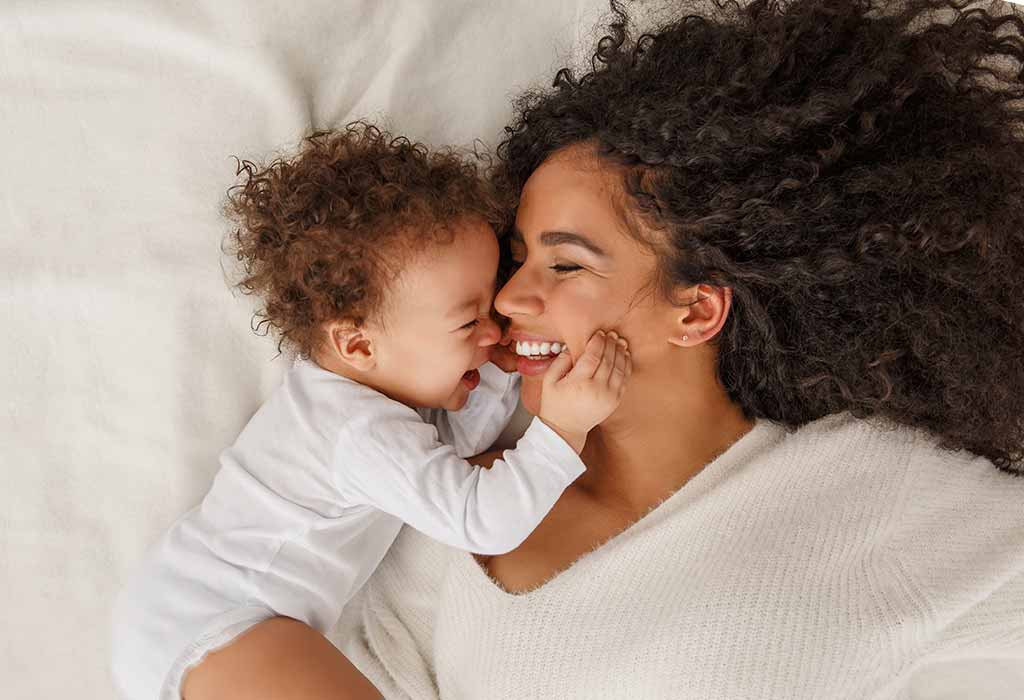 6. Mother Holding Baby's Toe
The Baby's body parts are cute and tiny. As the baby grows, their body parts also grow. So capturing a mother holding the tiny toes of her baby showcases the difference and yet the similarity between them. A baby's cute toes in the mother's hand show their tiny size as compared to the hands of the mother. Still, how the mother delicately holds her baby toes shows her care and love.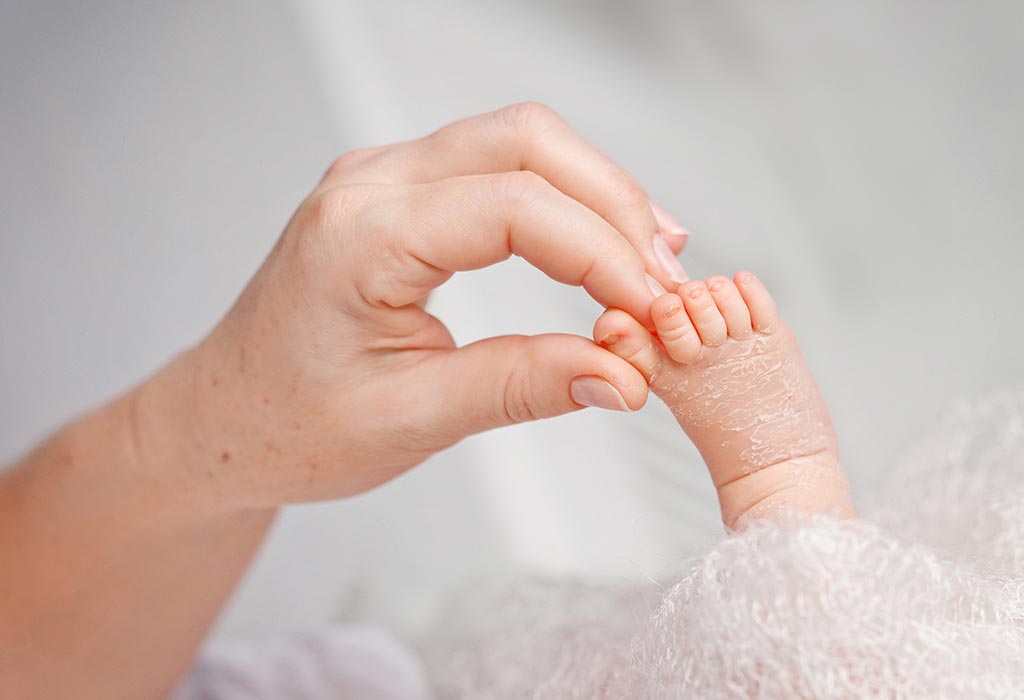 7. Mom Hugging Baby While Lying On Bed
Every mother loves to hug her baby, especially when lying down with them in bed. An image capturing the joy of a mother as she hugs her little bundle while lying down with them is ideal for showing the many perks of motherhood. As the mother hugs her baby, her baby grins with happiness feeling her love. Similarly, the mother, too, is happy holding her baby close to her. Both of them are relaxed and the picture perfectly captures that.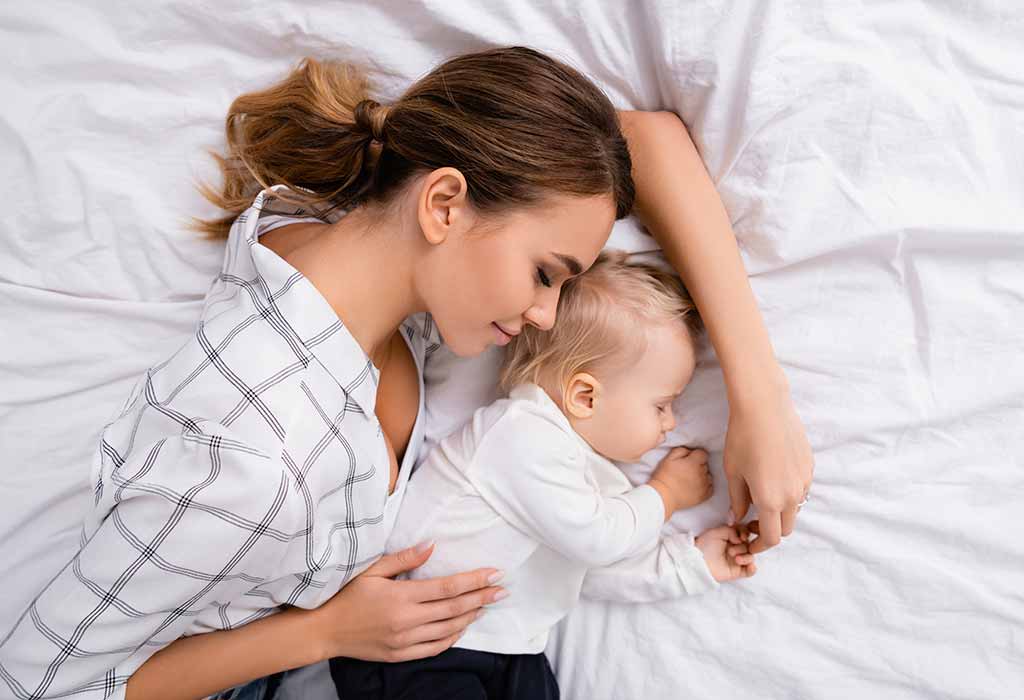 8. Mom Holding Baby's Hand
A mom holding her baby's hand is a popular photo idea that captures the baby's tiny features. Their tiny hands are cute, and they will never be this size again! So to capture their cute tininess, it's best to capture them as the mother holds the baby's hands in her grown hand. As the mother holds her baby's hand, the baby also grabs her hand or finger.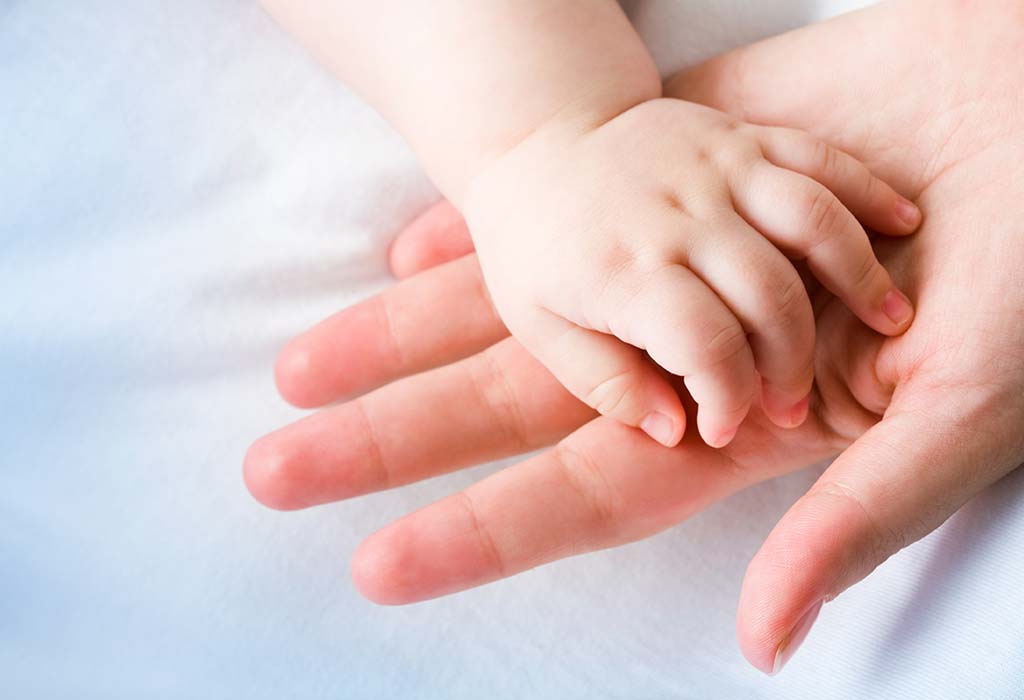 9. Baby Sleeping In Mother's Arms
A baby sleeping in their mother's arms is one of the most precious mother-baby moments. A picture capturing this moment is priceless! The expression on the mother's face as she sees her baby sleeping in her arms is beautiful. The baby, too, feels secure as they sleep peacefully in their mother's arms. This soothing picture is the perfect portrait of motherhood, showcasing a mother's love, contentment, tenderness, and joy as she holds her precious baby.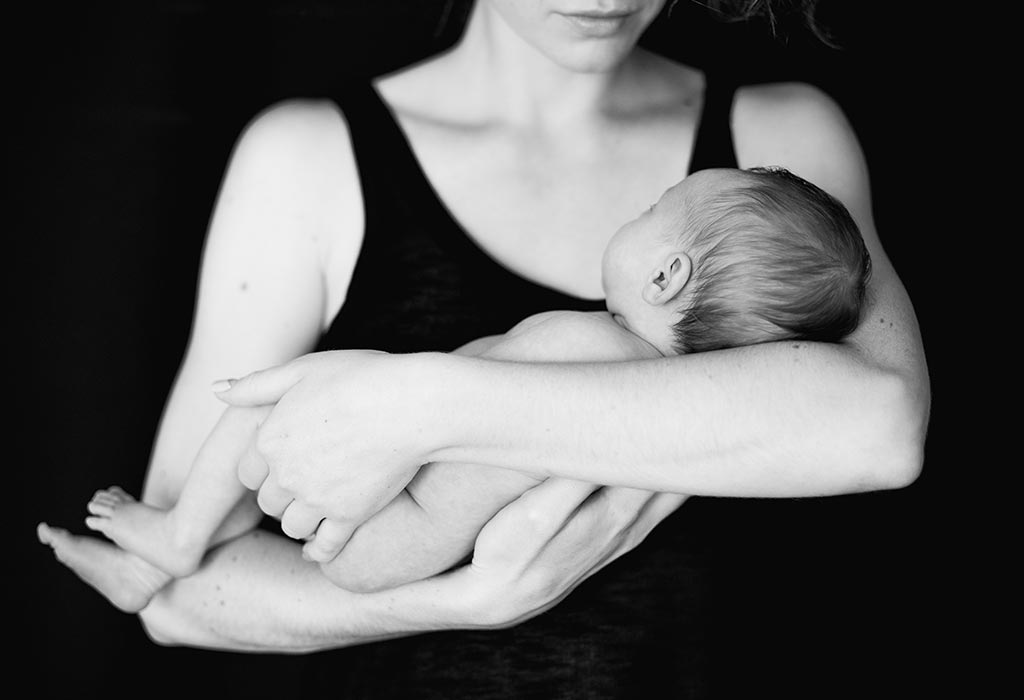 10. Mom Watching Sleeping Baby
A picture that shows a mom watching her sleeping baby depicts the love and protectiveness of the mother. As the baby sleeps peacefully, secure in the love of their mother, the mother watches her little one with contentment. The joy and watchfulness of the mother are both displayed in this picture.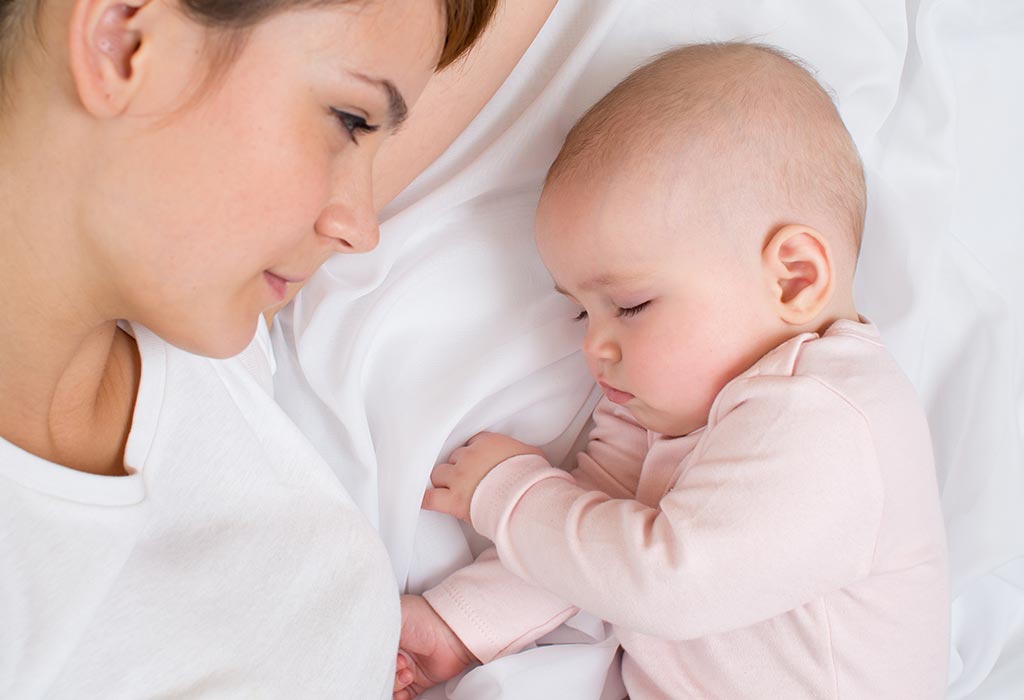 11. Happy Mother And Baby Playing And Laughing
A baby feels most secure and happy with its mother and so they can freely laugh and play with their mom around. The mother, too, feels content and fulfilled seeing her baby play and laugh. A mother happily watching her baby play and laugh is a perfect idea for an informal picture.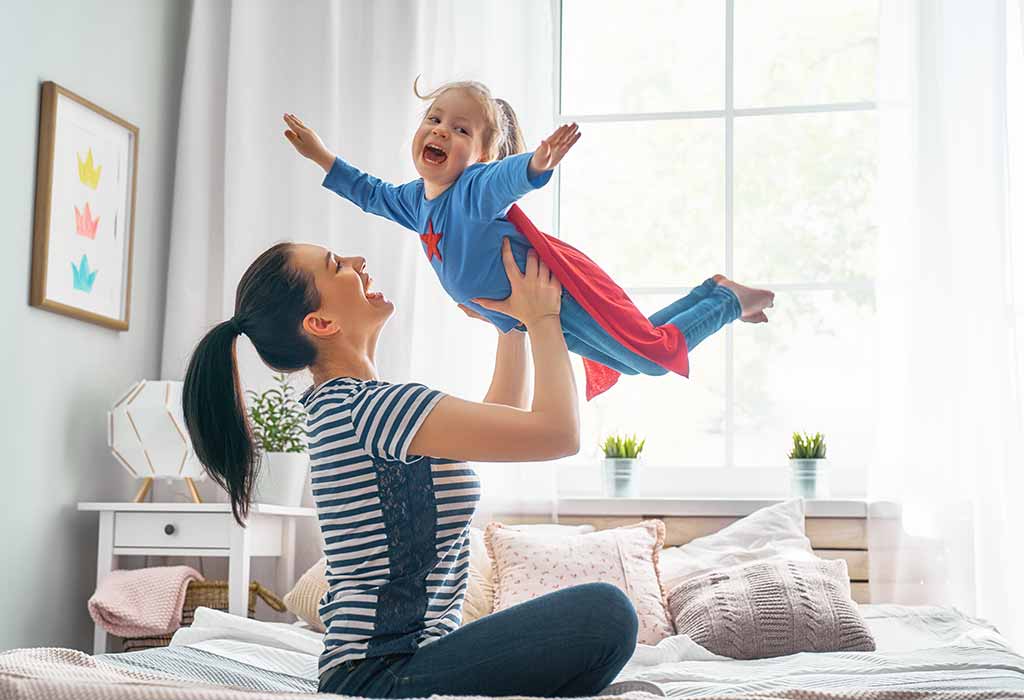 12. Baby Holding Mother's Finger
A mother is the one who gives her baby the strength and security. So whenever a baby needs support, he grabs the fingers of his mother. A baby holding their mother's fingers showcases this adorable feeling of love and strength.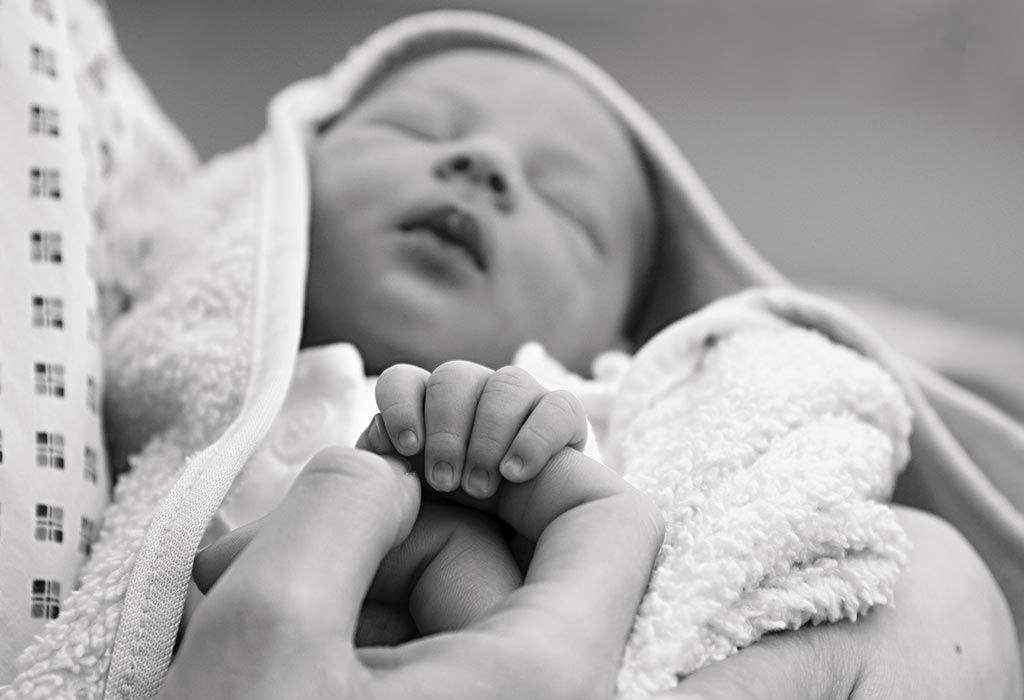 The love shared by a mother and baby is priceless and precious. With mother and baby pictures, one can capture the love and bond shared by both. Mother-baby pictures are magical and encompass the essence of motherhood in different emotions and poses…
Also Read:
Best Pictures Ideas You Must Take On Baby's First Day
Baby Photoshoot Ideas
Cute Smiling Baby Photos