20 Amazing Baby Photoshoot Ideas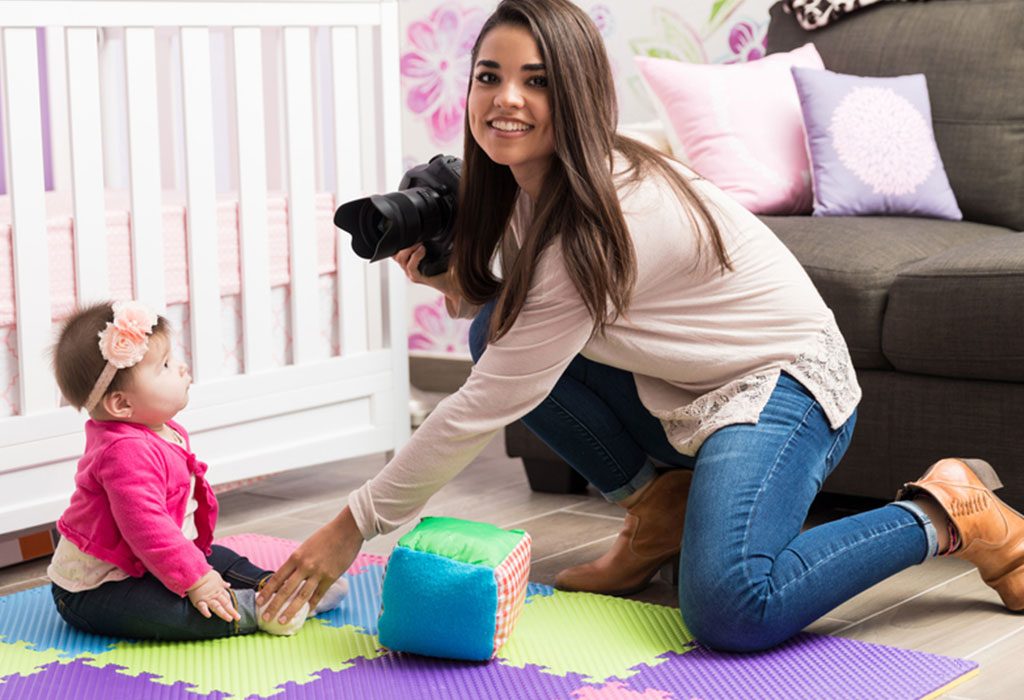 Time flies, and sometimes you want to take snapshots of your beloved time with your little one. Baby photo shoots are a great way of making everlasting memories and snapping those cute moments will leave you smiling in the future. Read on to learn more about these amazing baby photo shoot ideas that are pure genius.
Video: 12 Innovative Baby Photoshoot Ideas that You Will Surely Like
20 Innovative Ideas for Baby Photography
Here are some innovative ideas:
1. Imagine and Keep Sketching
You'll find yourself capturing cool or whacky positions when your little one snoozes. You can get a little creative by snapping a few pictures of your little one snoozing and sketching over them. You could use Illustrator or Photoshop to make cool graphical elements and transform the photo into a collage of different sorts. It's one of the best baby photo shoot ideas to plan.
2. Timeless BFFs
Maybe your pet dog or cat hangs out with your little one and does more than just keeping an eye out for him. If that's the case, why not snap your baby with his best friend in a single photo? Take some photos of them chilling out, gaming or even sharing snacks together. Experiment with different angles or go for the straight-up frontal profile view if you want to keep things simple.
3. The Fabric Experiment
If you're feeling a little more creative now, it's time to get those juices flowing. Get some fabric pieces, clothing, bed sheets, posters and household items for creating fantasy scenes when your baby slumbers. You get some cute photos, and they get fun (but cosy) naptimes.
4. A Photo a Month
A photo a month will keep your family smiling! Monthly photo shoots are common among baby photo shoot ideas for boys and girls. Be sure to snap a photo every month to see how your baby grows over time. It's a good way to keep track of changes and makes for a fun family bonding activity. Use cute, colourful letters and rearrange them to form words that represent the month of the year that you're taking the picture.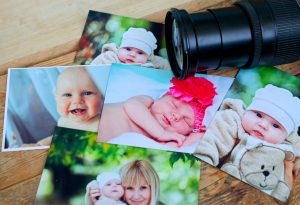 5. Recreate Your Inspirations
Whether it's your favourite Harry Potter scene or a dose of Dragon Ball, you can recreate your favourite scenes from TV shows and serials to make the occasion memorable. You'll certainly have a lot of fun doing it, and if you're in the mood for more, you can try a hand at cosplay. Give your baby the lead role and be the sidekick of their dreams in these scenes for fun and action-packed moments!
6. Baby Baskets
You can tuck your baby in a basket and set that up for an adorable photo shoot. Faux fur and soft blankets are perfect for lulling your little one to sleep and are amazing choices for layering up those baskets. Make your baby basket a slumber portal, and you'll find yourself shooting photos in no time!
7. Discovery Time
Dress up your baby in cutesy clothes and snap a couple shots when they see the mirror for the first time. Watch the expressions they make and capture them. Don't forget to capture photos of your little one when he's prancing around in the yard or outdoors.
8. Culinary Troubles
Let your baby go wild in the kitchen. Set up some trays of cookies and colourful foods for your baby to explore the different tastes and textures. Prop a chef's hat on their head for added panache, and you'll be bubbling with joy when you start clicking.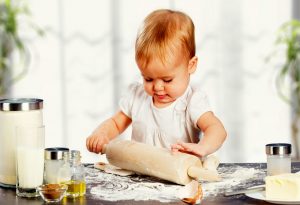 9. DIY Background Stories
If you're artsy with crafts, we've got you a little treat. Take a couple of background signs, markers, plushies, and room decorations for setting up a creative background for the photo shoot. Dress your little one up and take note of the colour palette to make it creative. Now, get shooting!
10. Beach Days
If you're in the mood for some summertime fun, you can bring it right into your home. Take some coloured blankets that resemble the colours of the seaside, beach and a striped blanket for the baby to lie on. Rearrange these in a way that it looks like your little one is chilling by the seaside. Throw in a couple of sunglasses, and you've got the complete look down for the count.
11. Fruit Ninja
It's time to turn your baby into a fruit ninja! Dress your baby up in a black jumpsuit and give him a dummy sword. Pile up a few fruits around him to make him curious and start snapping when he gets moving. This is an incredible way of being imaginative, and if you have Photoshop skills, you can spice up the images with text and a bit of creative masking.
12. Go Monochrome
You can create compelling portraits by setting your baby up in a room where there's good lighting. Ask a family member to pose with your baby or cradle him in their arms and make sure there's plenty of natural lighting. Windows are preferred and shoot from different angles.
13. Sibling Bonds
If your baby has siblings, you can take a couple of pictures with them holding the baby. A couch is an awesome spot for this, and you can add a teddy or two in the background to make the pictures sweet. Let them say cheese while holding their new family addition and that'll make for a splendid photo album.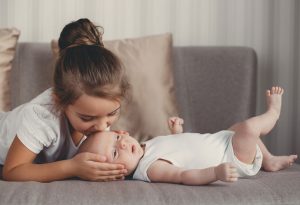 14. Chalk Times
Prop up a blackboard in your room or on the floor and draw out a custom backdrop with coloured chalks (or white if you'd prefer to be minimalist). Get your baby to pose in front of the board and take a few pictures while you're at it.
15. Outdoor Photography
You can take your little one to the farms, horse stables or even go watch the football games if you're in the mood for it! Taking pictures outdoors is a priceless way of piling up some precious memories.
16. Parental Photography
If you're artsy or have a knack for building forts using household materials, you can try asking your spouse to snap photos of you two. You can even place your little on top of your guitar and snap photos while playing some mesmerizing and entertaining tunes too. Other places you can try taking photos are in the dining or living room.
17. School Time Memories
For this one, let your little one keep snoozing. Place his head gently on a stack of books and prop up some glasses on his face. Let him doze away, and in the meantime, set up a blackboard in the background with the letters "I won't sleep in class" to make the moment picture-perfect.
18. Direct Portraits
Taking upfront, magnified portraits of your little one's features and recording those facial details will pay off big time when we jog down memory lane in the future. Try taking photos from the top or bottom when your little one is on a table and zoom in for a couple of portrait views.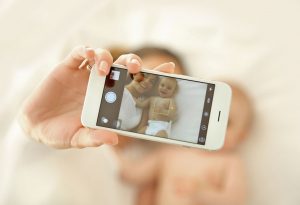 19. Crates and Carts
Set up crates around the house and fill them up with faux feathers and soft materials for snapping a few pictures. If you're feeling a little more adventurous, take your little one out shopping and take a picture while he is seated in the shopping cart and take a picture. Shopping memories at their best.
20. Floral Mania
When springtime or summer is around the corner, make a couple of garlands or even a bed of flowers, and place your little one on them. Shoot photos outdoors or in well-lit rooms. The highlight of babies and flowers never go wrong!
And that's it. These are some fun baby photography ideas at home, and outdoors that exercise your creative muscles. Always make sure to have fun and keep experimenting with them.
Also Read: Cute Baby Smiling Images