Importance of Family Therapy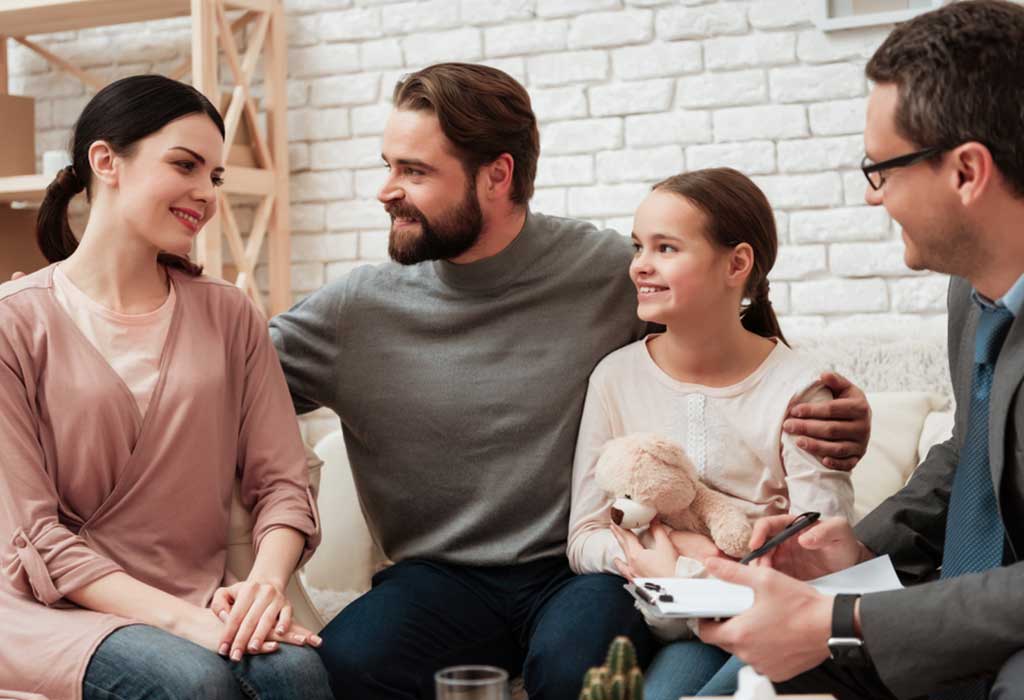 Events that affect the whole family, such as death, divorce, marriage troubles, and mental health issues, often lead to strained relationships between family members. For families going through such challenging times that cause stress, anger, or grief, family therapy can help keep things together. The family therapy counseling sessions are designed to get the whole family to work together and communicate better to solve conflicts. The sessions are led by a trained professional who uses various methods to help the family in therapy. If you are going through a tough time with your family and need to learn about family therapy, this article has all you need to know.
What Is Family Therapy?
Family therapy is a form of psychotherapy designed to initiate change to fix strained relationships between family members or couples and nurture growth and development through the process. The therapist, usually a psychologist or a social worker who has had experience in the field, acts as a catalyst to facilitate conversation and improve the strained connections between family members. Typically, families seeking therapy need anywhere from 5 to 20 sessions, depending on their circumstances. The focus of therapy is not the number of people but the perspective and analytical framework. Family therapy is also an effective method to treat underlying mental health concerns of individuals, which may or may not have emerged due to the traumatic events in question.
Why Is Family Therapy Needed?
Families experiencing difficulties from stressful events can benefit from family therapy. There could be several contributing factors that strain families such, as divorce, financial hardship, or the death of a loved one. In addition, individuals suffering from depression, chronic illness, substance abuse, or eating disorders can impact the entire family. Other problems common in most families, such as interpersonal conflict, communication problems, and behavioral problems in children, can also cause more significant issues for families.
Family therapy in such cases can be very beneficial for promoting collaboration and understanding between the family members to solve the problems as a group. For example, if a child has academic and social issues, family therapy involves removing contributing factors from the family's side. As they better understand the problem, they can work together to solve it.
Types of Family Therapy
There are several counseling techniques used in family therapy which include:
1. Structural Therapy
From a theory developed by Salvador Minuchin, structural family therapy is centered on five specific principles:
The focus of the structural therapist is not on the individual psyches but interactions between people.
Personal interactions within the family are the basis for the "matrix of identity."
Family structure is based on social interactions.
Response and development of needs of the entire family is the basis for a "well-functioning family."
Family therapists are there to ensure that the family outgrows its constraints and develops as a stronger unit.
2. Strategic Therapy
Strategic family therapy uses techniques derived from several other psychotherapy practices. This therapy includes five phases – the problem stage, a brief social stage, an interactional stage, the goal-setting stage, and the task-setting stage.
3. Systemic Therapy
Systemic therapy has its roots in what is known as family systems therapy. There is a range of family systems therapy that has contributed to the existing concept of systemic therapy. The shift in the recent decades in systemic therapy has been from linear causality to an approach that considers the social and linguistically influenced reality.
4. Narrative Therapy
Narrative therapy is centered on the individual and encourages them to view their problem individually and use their skill sets to navigate their issues. It also involves reducing the trivial day-to-day problems so they have fewer hardships and better clarity. The main idea behind the approach is that everybody has a personal narrative about their lives. They can use this personal story to figure out their place in the bigger picture and recognize their own capacity to solve problems in their lives. The therapy clarifies everything for the narrator and helps in developing support that guides their journey.
5. Transgenerational Therapy
Transgenerational therapy considers the broader perspective of the effect of problems that run through multiple generations of a family. The therapy involves observation of interactions between members of the family across many generations. The observations help the therapist to understand the main issues that affect the family groups. With the observation, the therapist can also predict potential future problems in the family group. Transgenerational therapy uses its concepts in tandem with other therapies that help understand the issues being addressed in sessions.
6. Communication Therapy
Therapy for communication problems between couples and families is common, especially when communication difficulties are explicitly stated. Communication difficulties can start for many reasons, including strained relationships, personality differences, cultural backgrounds, and personal experiences. The therapy addresses the problem in many different ways that suit the needs of the individuals. The therapist usually understands the individuals before recommending the communication mode. Some of the strategies involve mediated communication, opening lines of communication, and active listening.
7. Psychoeducation
Psychoeducation involves working with people with mental health conditions and their families to support and empower them through education. It is a practical tool against the stigmatization of mental health conditions and people who face those challenges daily. Psychoeducation has four broad goals:
Information transfer to the families of the individual
Support for medication and treatment
Training for the individual for support and self-help
An available safe space to vent
8. Relationship Counseling
Relations are complicated, and trivial problems in daily life can compound existing problems adding to the stress and strain the relationship further. Other problems that contribute to the stress include lack of communication, chronic illness, infidelity, mental health conditions, and cultural differences. There could also be other issues such as emotional distancing, lack of sexual intimacy, general lack of trust, and financial difficulties. Couples usually get to the point of relationship counseling when deciding whether to work out their differences or split and move on.
How Can Family Therapy Help?
Couples and family therapy have several benefits such as:
1. Improved Communication
Therapists work with families to initiate a communication channel and teach them effective techniques that do not lead to conflict.
2. Setting Healthy Boundaries
Individual members learn to set healthy boundaries, which we must respect to promote harmony in the family.
3. Better family dynamics and patterns
Families after therapy exhibit a better understanding of each other and show healthy relationship patterns.
4. Enhanced Problem Solving
Families learn to solve problems without blaming the other for them. They are also able to better work through challenges.
5. More compassion and empathy
Opening up long harbored feelings elicit feelings of compassion and empathy in the family members.
6. Improved Anger Management
Family members learn to control their tempers in stressful situations or during conflicts.
7. Reduced Conflict
Families learn to work with as little conflict as possible.
How To Find Right Therapist
Here is how you go about finding a therapist:
Before you approach a therapist, it is advisable to do your homework online and pick from accredited organizations.
Recommendations from friends or trusted individuals can also lead to better trust in the capabilities of the professional.
Contact your health insurance company and ask for advice.
Search for a therapist near you on the American Association for Marriage and Family Therapy.
Questions To Ask Your Therapist
There are four critical questions you need to ask the therapist:
How would you treat my "XYZ" issue?
What is your typical procedure to go about treating my specific issue? Would you first focus on the immediate problem or go for the more deep-rooted issue first?
Do you lead the sessions, or do you allow the individuals to lead the way?
What is my role in your therapy work?
How long do the therapy sessions last?
How many sessions would an average family need?
How much do the sessions cost? Do I pay as I go or pay upfront?
Examples of Family Therapy Activities
These are some of the well-known family therapy activities:
Miracle Question: Mainly devised to help the family understand one another, this question explores the goals regarding the family's future.
Colored Candy: This icebreaker question involves dividing a pack of colored candies among the family members. A question associated with each color is asked, and the members must give as many honest answers as the candies they are holding.
Emotions Ball: Soft and multicolored balls, each representing an emotion, is passed between the family members. Every member should answer a time they recall they last felt that emotion concerning the family.
Family therapy is designed to get every member to open up their feelings and discuss things that might otherwise be difficult or impossible. These therapies are helpful for families struggling with a range of difficulties, ranging from divorce to financial hardships and substance abuse problems.
Also Read:
Importance of Family Goals
How to Spend Time with Family
How to Handle Family Estrangement
?>