Upcoming Kids Movies In 2022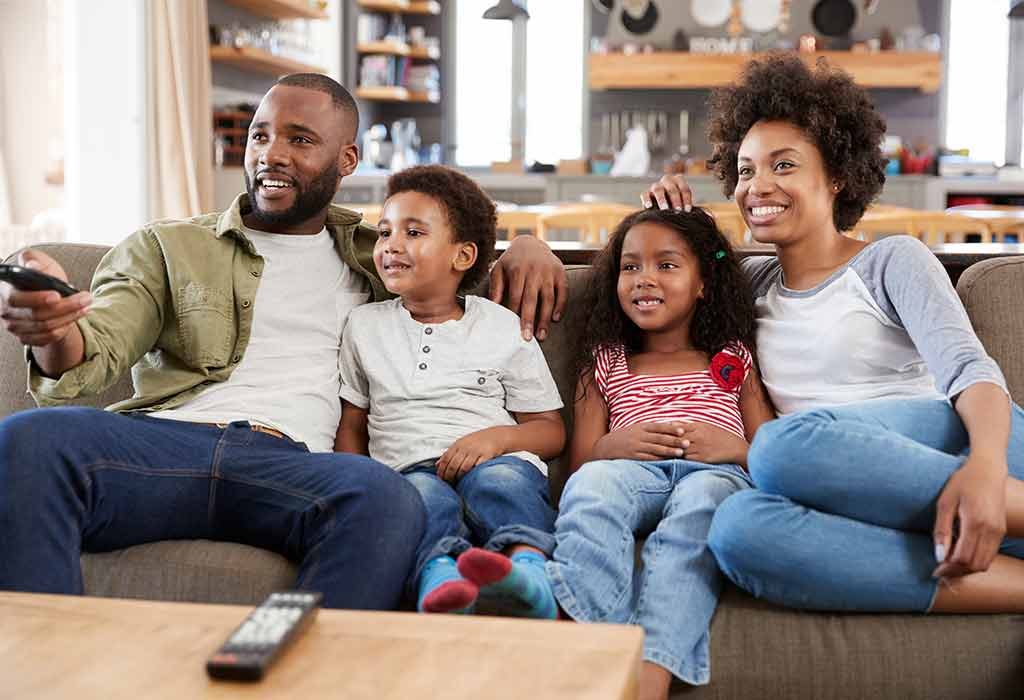 In this Article
Movies can play an important role in kids' lives. Parents thus need to make careful choices to ensure their kids are entertained appropriately. Here are some exciting new releases scheduled in 2021 you can enjoy with your kids and create a ton of happy memories. Be a part of the enthralling adventures of your favourite movie characters again, but this time with your kids!
New Kids Movies Releasing in 2021
An exhilarating line-up of kid-friendly 2021 movies is all ready to be released. They are perfect for a promising fun family time with your children.
1. The Boss Baby: Family Business
September 17, 2021
Catch the Boss baby in action again, who is reunited by Tina, the next-gen Boss Baby, with his grown-up brother Tim. The fully grown brothers are transformed into kids for just two days with a magical formula to fight an evil mastermind while uncovering a beautiful family tie.
2. Cinderella
July 16, 2021
The favourite Disney princess, Cinderella, is back in this delightful melodious musical retelling of the classic fairytale with the gorgeous Camila Cabello starring as the lead. With a star cast that includes Idina Menzel as Cinderella's wicked stepmother, Missy Elliott as the Town Crier, Billy Porter as the fairy godparent, and John Mulaney and James Corden as mice, this musical rom-com is sure to rule your playlist for a long time.
3. Raya and the Last Dragon
March 5, 2021
A one-of-a-kind fantasy film from Disney, this animated film tracks the journey of Raya, who is a single-handed warrior and an ambitious guardian of a magical Dragon, Gem. As evil force returns to strike her place of Kumandra, she is compelled to locate the last dragon to save her land and humanity.
4. Tom & Jerry
February 26, 2021
Who can ever get bored of the classic rivalry of everybody's favourite duo? Tom and Jerry are back, but this time, in New York! Tom is engaged to get rid of Jerry from an extravagant New York Hotel before a much-anticipated famous wedding by the event's distressed planner. With the typical antics going between these three, the twist arises when a fiendish determined staff schemes a plan against all three of them.
5. Peter Rabbit 2: The Runaway
June 11, 2021
Peter Rabbit is unable to shake his naughty and impish reputation regardless of his paramount attempts. And one day, he wanders out of the garden, only to uncover a whole new world where he and his mischief are celebrated. Amidst the newfound acceptance, when his family jeopardies everything and comes looking for him, Peter must decide his true calling.
6. Minions: The Rise of Gru
July 2, 2021
What's a list of 2021 films for kids without the squeaky little yellow tots? A sequel to the spin-off prequel movie Minions, this film is set in the 1970s where Gru is living in the suburbs. He aspires to join his most devoured supervillain super-group known as the 'Vicious 6' after they fire their leader, legendary fighter, Wild Knuckles. This film also exposes the first encounter between the Minions and Gru and their adventures in the course of joining allies with the Vicious 6.
7. Hotel Transylvania 4
August 6, 2021
This fourth instalment in the Hotel Transylvania franchise is all set to revolve around the crazy adventures of ghouls, ghosts, and monsters, who come to the famous Hotel Transylvania to unwind.
8. Ron's Gone Wrong
October 2021
This movie is set up in a world where kids have digitally connected bots as their best friends. A little boy, Barney, finds out his robot friend, Ron, doesn't work the way he is supposed to. You and your kids will have a great time following their journey through the malfunctions and how they find true friendship by the end of it.
9. Luca
June 18, 2021
Rejoice in the fun experiences of a young boy, Luca, who takes you through the Italian Riviera filled with pasta, pasta, and bike rides with his newfound best friend. However, the friend has a secret; he is a sea monster from below the ocean's surface. What do you think happens after Luca finds out this secret?
10. Jungle Cruise
July 30, 2021
A refreshing break from the animated movies, Jungle Cruise takes you through an exciting journey in the Amazon forest! Quipping skipper, Frank Wolff, and daring researcher Dr. Lily Houghton come from London to the Amazon to discover an ancient tree with incomparable healing capabilities. Their encounter with countless dangers and paranormal forces that put the future of the human race at stake is worth a watch this year.
With these movies, you are sure to relive your childhood with your children. Grab a bucket of popcorn and fresh soda to get immersed in these fun flicks with your kids and create loads of memories filled with laughter, surprises, and happiness!
Also Read:
Back To School Movies for Children
English Movies for Children
Best Musical Movies for Kids