Touching Birthday Poems for Your Son on His Special Day
In this Article
Your son's birthday is the perfect occasion to let him know how much you love and value him. And penning down a loving poem on his birthday is perhaps a great way to pour out your love and good wishes for him. Your son is bound to cherish this valuable gift from you all his life.
Best Birthday Poems for Son
It is not hard to compose sweet birthday rhymes for son as warm birthday wishes. Funny birthday poems can also be an excellent choice. Here are some wonderful verses for son's birthday that you can choose from:
1. My Son, My Dream, Our Joy by Nsikak Andrew
You are a gift anyone would dream of,
So innocence with pride of royalty;
A smile you have that comforts me,
You are in all a creation I admire.
All days I prayed for this special gift of you,
You my dear son who reawakened my hope;
A look into your eyes feels my thoughts,
With this pride, only fatherhood could bear.
Every day to me is your birthday,
For each of the moment I held you;
I feel the joy that knew no bound,
That special love known only to my heart.
You came when we needed a miracle,
And completely changed that which is our life;
We love you like we have never loved before,
You are a special gift we will always cherish.
A treasure you are, a pride to us you would ever be,
Our joyful joy, the gift far beyond our imagination;
It was with joy you came and our heart you gladden,
To God we would ever be grateful for the gift of you.
Just like yesterday when we heard your first cry,
That which brought so much joy into our home;
You are special to us, son of our youthful strength,
We love you in a way words would never explain.
Today and always, we say happy birthday,
May you always feel the warmth of happiness;
And may you live to fulfil your life's journey,
Happy birthday my son, the joy of our strength.
2. My Son by Muriel V. Stephens
As you slept I took your hand
And thought of all the times
I held you as a baby
And read you nursery rhymes.
Expressions of a lifetime
Unfolded as I prayed.
Your little face, how it has changed
But how your smile has stayed.
I love you, son
Just as the time I cradled you so tight
That very day I told you then
I whisper now, tonight
My little boy
How time has flown
And now, almost a man
I'll kiss your little fingers…
And hold you while I can.
3. Innocence of Life by Nsikak Andrew
Just like when I saw your first smile,
There in the innocence of life;
You stared at me with so much vigor,
That makes my heart blink with joy.
Just like when I heard your first cry,
There you looked at me with a smile;
The smile that brightened my thought,
And humbled me with this tear of joy.
A blessing you have become to our life,
Blessing us every day with your smile;
That I would trade nothing in this world,
To see you smile in the innocence of life.
Day had turned to months and months into years,
And everyday around you is an awesome experience,
Learning to adapt to this new life that comes with you;
A life that makes us proud to be called your parents.
4. Happy Birthday, Son by Anitha Devi Pillai
From the moment I looked into your eyes,
I knew that I was never going to be the same again.
You held my gaze, not once looking away
as you reached out to grip my finger.
I knew then that I would never let you go.
I have fallen in and out of love many times,
but I could never fall out of love with you.
You, my dear, were part of me before
I knew you by your name.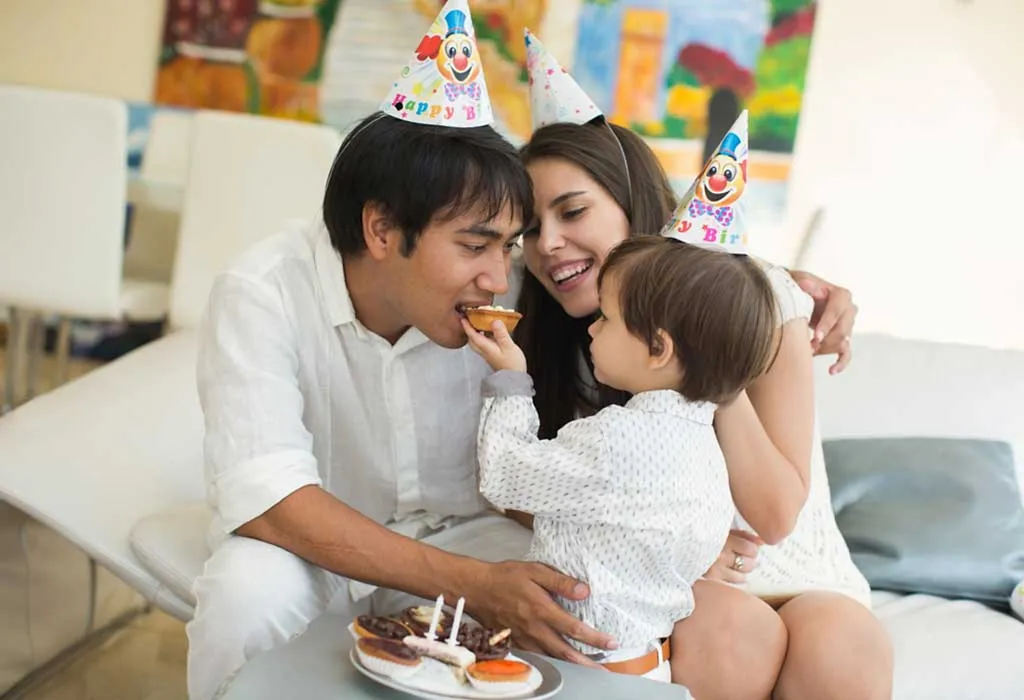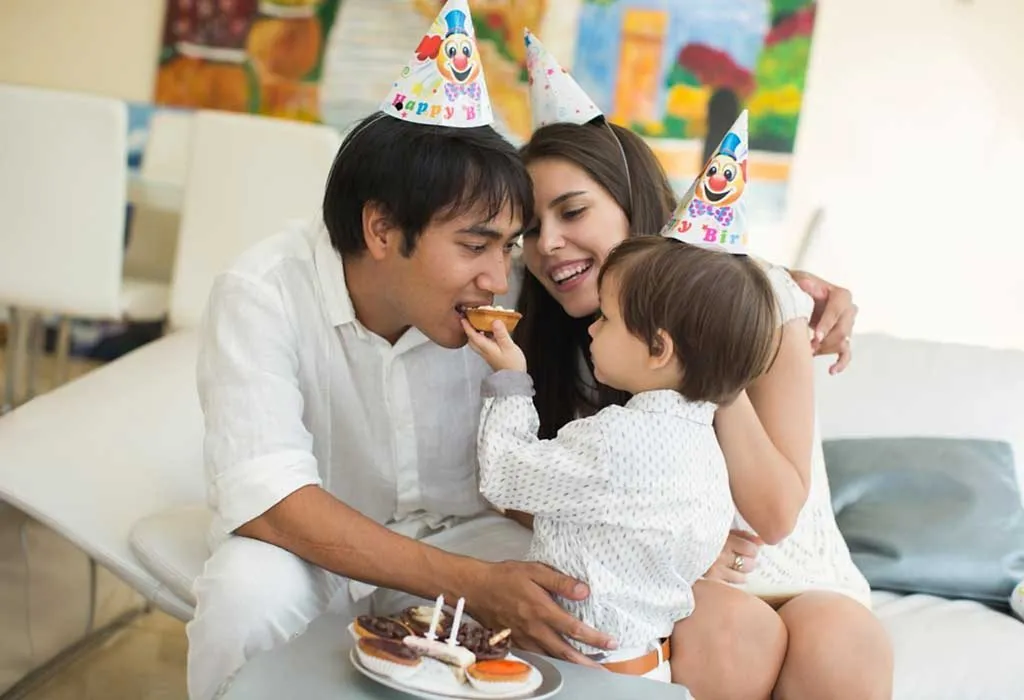 5. Birthday Blessings, Son by Debra L. Brown
I'd like to thank the Lord above,
for this little life, He's given to me.
Without His gift of love,
your birth would never be.
I'd like to thank the Lord above
for what His gift has meant.
Just watching you grow up
has made my heart content.
I'd like to thank the Lord above
for instilling in you a kind heart.
You have grown into a loving man.
You're witty, thoughtful, and smart.
And on your blessed birthday, son,
a prayer I send to you.
May the Lord instill in your heart
Charity, faith, and truth.
6. A Poem by Valerie Capasso
I never want this to go unsaid,
So here in this poem is for it to be said.
There are no words to express how much you mean to me,
A son like you, I thought could never be.
Because the day you were born, I just knew,
God sent me a blessing- and that was you.
For this I thank Him every day.
You are the true definition of a son, in every way.
It is because of you that my life has meaning.
Becoming a mom has shown me a new sense of being.
I want you to know that you were the purpose of my life,
Out of everything I did- it was you that I did right.
Always remember that I know how much you care,
I can tell by the relationship that we share.
For a son like you, there could be no other,
And whether we are together or apart,
Please do not ever forget-
You will always have a piece of my heart.
7. Just When I Saw You Smile by Nsikak Andrew
The joy just like when I saw your first smile,
Apart from the innocent cry that ushered life;
That joy when you stared at me with a smile,
I felt so much vigor in you that made me blink.
Just like when you made your first cry,
Right there you looked at me with a smile;
That brightened my day with so much thought,
And humble me with the tears of joy inside my heart.
A true blessing you have become in our life,
And daily your smile blesses our days;
I would never trade anything in this world,
Rather than see you smile every moment.
Days now turn to months and months into many years,
But everyday around you is an awesome experience;
I am learning to adapt to this new life that comes with you,
The life that makes us proud to be called your parents.
Today that is your day, we celebrate you,
I pray you will always grow in strength;
May the Lord keep and bless you always,
And may you ever shine far beyond your peers.
Happy birthday son poems from mom and dad are priceless! Few touching words from parents on the birthday will surely be a keepsake till the end. So do make his birthday an extraordinary one by dedicating a heartwarming birthday poem.
?>