Baby Night Feeding Tips For Hubby And You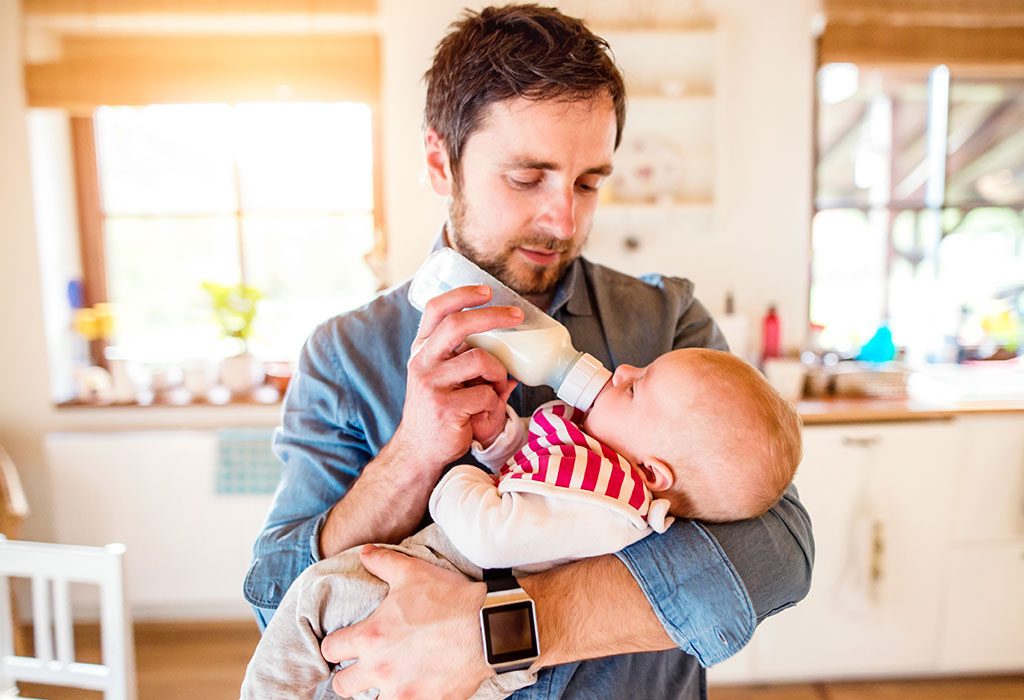 In this Article
When your baby arrives, late night feedings can really stress you out! You need to be in control at home and work by getting adequate rest at night. Proper planning and understanding between you and your partner will ensure more peaceful nights for all three of you.
Do you know about irate parents? They are often the "we-just-had-a baby" kind of parents who are still struggling with the nighttime feeding regime of their precious little one. So, who gets to stay up awake for all those late night feeding sessions? Does the burden fall on the mom or dad, or simply both? Find out effective tips to tackle this dilemma before it drives one parent crazy.
Night Shifts: Ways to Manage Late Night Feeding
1. Single Caretaker, with A Standby of Course
With a new member in your midst, you will find a good night's sleep being a thing of the past. Every few hours, either you or your partner has to attend to feeding the baby. In most homes, the parent taking care of the primary chores of feeding, massaging or bathing the baby during the day takes over at night too. However, this comes with the rider that the other parent working outside is close at hand at night whenever required and for any reason whatsoever.
2. Alternate Night Feeding
Just go ahead and sketch a calendar where you both take turns waking up whenever your baby calls. Rotating nights allows each parent to get at least 3-4 nights of sleep across the week. This way, your baby's night needs are met and you don't wake up cranky each morning before your day starts. If your husband has never bottlefed the baby before, he is most probably afraid of not knowing how to do it right. Make things simpler for him with a bottle designed like a teat, helps prevent colic, and and is easy to hold.
3. Divide Your Responsibilities
Weekends and weekdays can be different for both parents. Precisely why there should be a night feeding plan in place too. Make sure that the partner who works outside can take over on weekends or Fridays and Saturdays and the one staying at home manages night feeds on the other days. This role reversal can be followed in terms of the other household chores as well. Laundry, outdoor shopping, cooking for other members at home, cleaning – the list is indeed endless.
4. Half-Nights Are Less Burdensome
Many parents agree that taking up the burden of a full night is far more hectic than knowing that one can snooze for a few hours before the alarm buzzes off. The act of dividing night hours acts as an assurance for both parents and ensures that the baby is well taken care of at all times. This division lessens the pressure of waking up at odd hours alone and not having someone to help you.
Overall, regardless of the steps you take, it's a good idea to focus on the total contributions made by each parent, keeping the other activities they are involved with in mind. There is absolutely nothing that is 'too much' or 'too little' as far as taking care of your little one is concerned. She deserves you both through early morning hugs and late night feeding needs alike!