This Dad and Daughter Team Just Set an Unbelievable Guinness World Record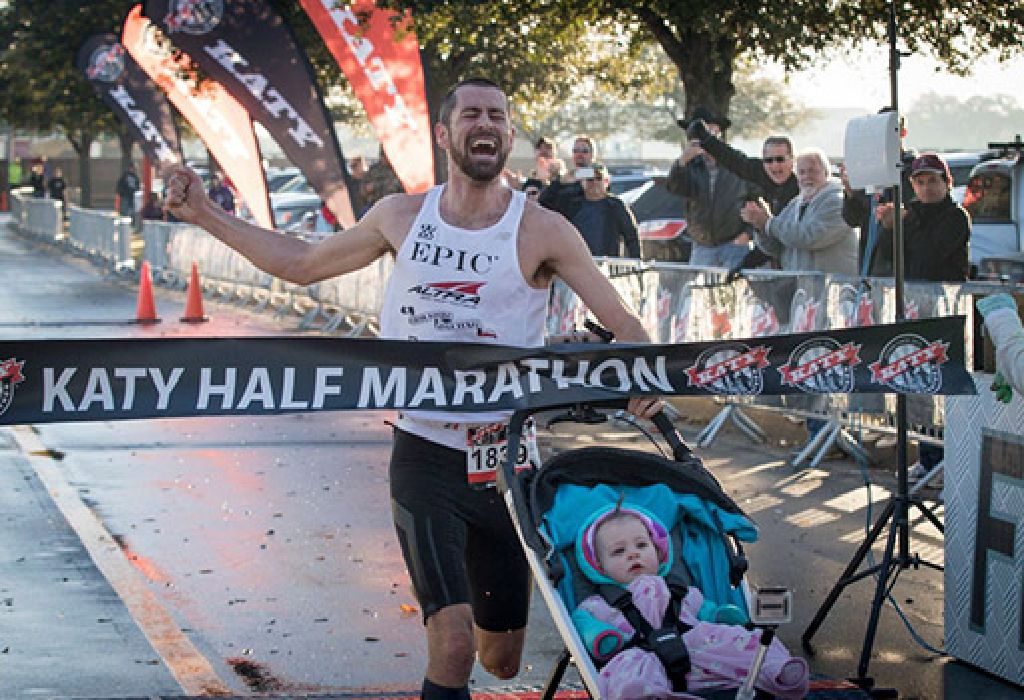 When you're a parent, you need to give up on a lot of dreams and passions, right? Well, if you have a child like this little cutie pie here, your dreams may just get infused with a fresh lease of life! Find out how a daughter helped her Dad set a world record you wouldn't think possible.
It was a fine Saturday morning in Houston city and little Holland was chilling with her Dad, Mom and 3-year-old sister. But then Dad told her he was participating in the Katy Half Marathon in Katy, Texas. They were going to be in it together!
Marathons are hard. But stroller marathons? They are infinitely harder, considering the safety precautions to be met, consistency to be maintained, and your tiny team-mate's often sporadic support. But not here. Holland came across as a professional runner, much like her Dad, and you wouldn't believe the extent of support she provided to his endeavour!
In fact, what is the most surprising here is that this little moppet was clapping and babbling for almost the entire run! It was only right towards the end that she fussed a little. Wondering why? Yes, her Mommy had wrapped her up really well and she was all snug, but we think the real reason is different – she knew what a significant part she had to play in Daddy's win, and she was willing to go all the way to support him!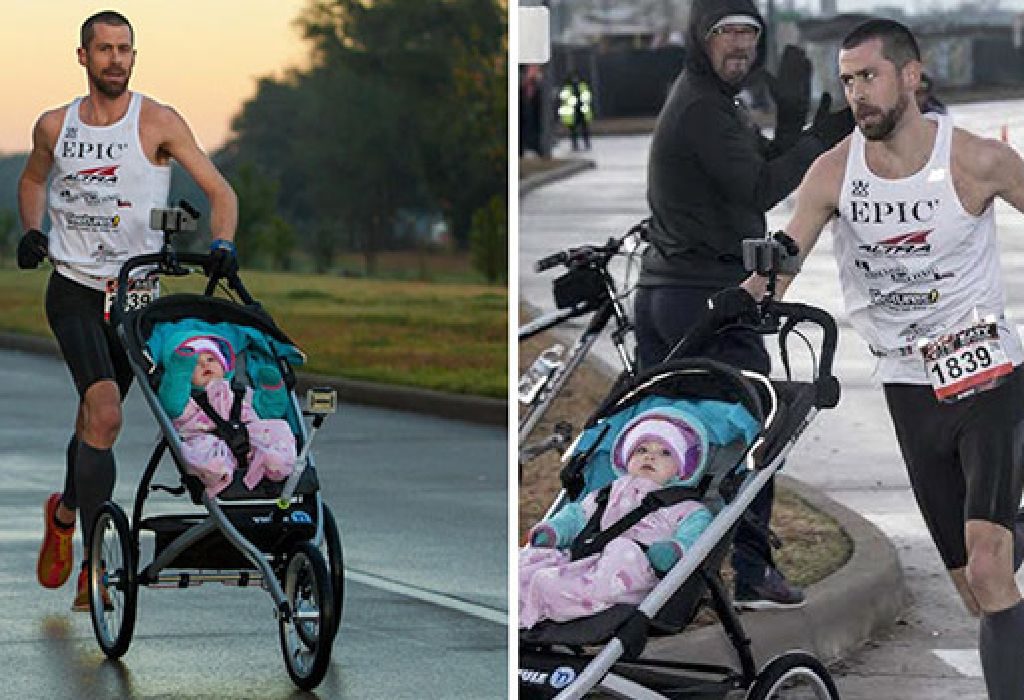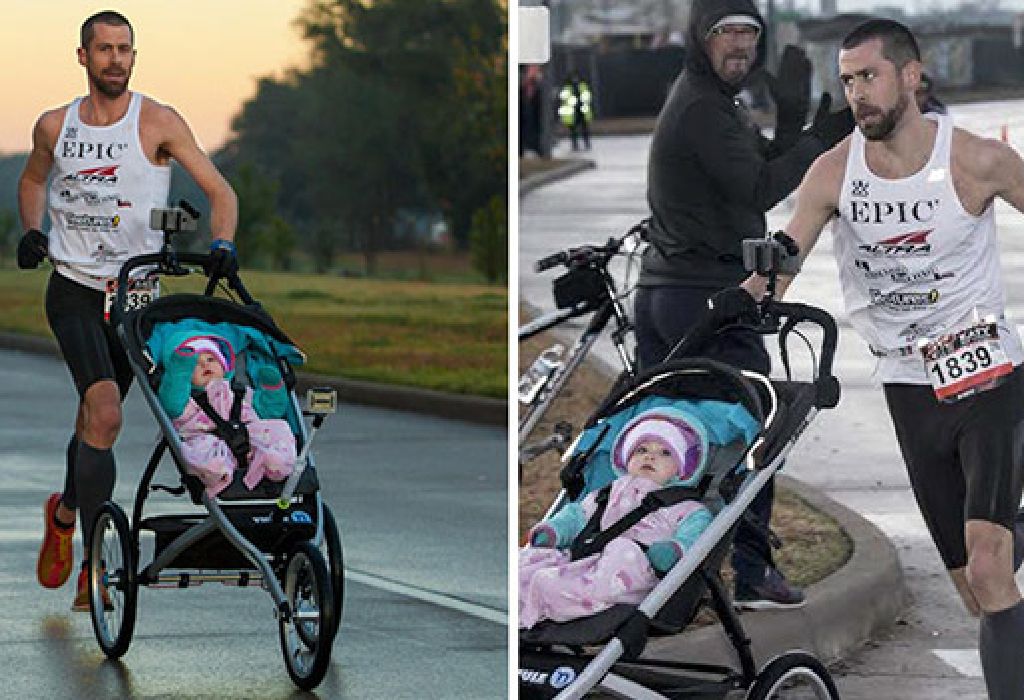 Little Holland became the first competitor to cross the finish line. Her father had just set a new Guinness world record for pending stroller half marathon. It now stands at 1:11:27, shattering the existing record of 1:13:50. He had surpassed the record by more than two minutes and won the race by nearly six minutes!
When the medal was being placed around his neck, Daddy grabbed it and crowned his darling daughter instead. The whole family was in a joyous mood, and no wonder. They had just created a special father-daughter moment that would remain with them for several years to come.