15 Funny Elf On The Shelf Ideas With Pictures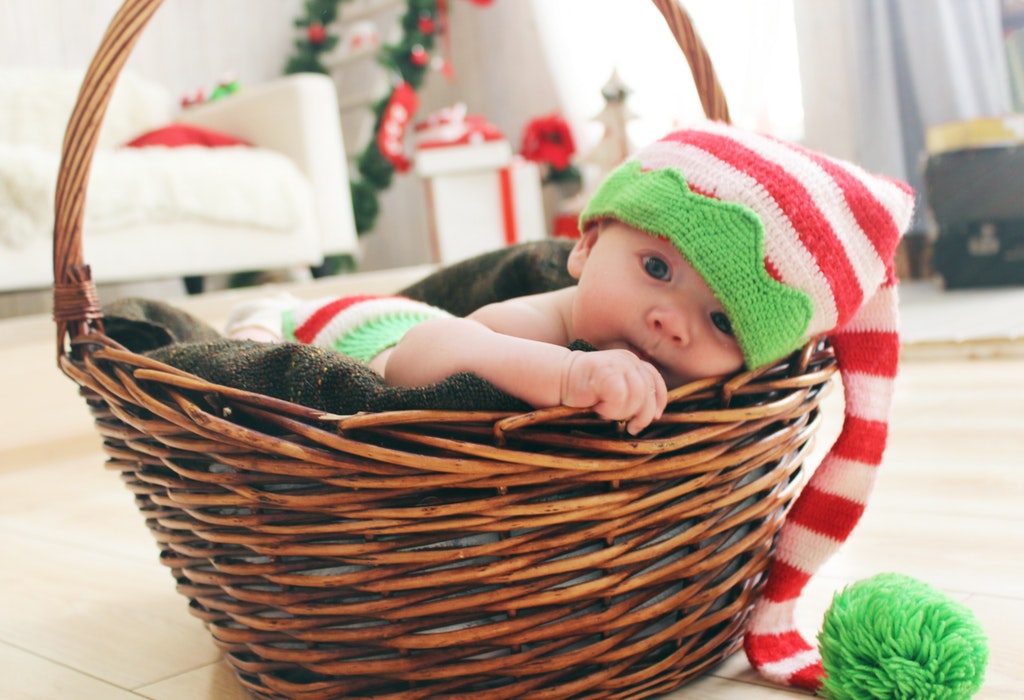 In this Article
There are elves and gnomes and snowmen on the way. Santa too is coming up on his sleigh. It's almost Christmas, ladies! How 'bout adding a dash of magic to your place by hiding Christmas characters around your home? You'll love doing this and so will the kids!
If you're wondering what is the elf on a shelf tradition, be prepared to be delighted with this little story. The tradition started off with the book "The Elf on the Shelf" which told us about Santa's scout elves, who are Santa's eyes and ears at children's homes the world over. They ensure that the little ones are geared up for Christmas and look forward to a gala time!
Here are some brilliant ideas to place your elves on the shelves so strategically that you'll want them to remain long after Christmas is over. What's even better is that the elves are accompanied by snowmen, Santa and gnomes too!
Look, Elves and Snowman on the Shelf!
1. Elfie Dear is actually Hiding in your Little One's Block Set.
Why is this elf playing with blocks? Maybe he wants you to put together a M-E-R-R-Y C-H-R-I-S-T-M-A-S!
2. We help Little Children study Harder!
These snowmen in the study will make sure your kid's holiday homework gets done on time. A double whammy in the list of places to hide elf on the shelf!
3. We want Books on Christmas!
These little snowmen are quite the readers.
4. This Elf is Sitting in your Store-Room, Hiding under a Big Hood.
We wonder why he's hiding…wait, did the cookie jar just crash?!
5. A Little Fairy is Home and She's let the Lights in your Balcony Glowing!
Don't they look exactly like golden stars up in the sky?
6. The Mittens are in the Cupboard, Darlin'
…wait, who could be hiding in them but cute little elves!
7. Sleighing, Skiing, Gossiping!
These snowmen are enjoying themselves outside your window.
8. Look out the Window!
These elves want to come inside and warm their toes near the fireplace. One of the most brilliant new ideas for elf on the shelf!
9. Hey, Santa is Home and Waiting at your Doorstep!
Open the door and he will flood your place with gifts and laughter.
10. Melting in your Love!
All that this marshmallow snowman wants for Christmas is a cup of hot chocolate in your dining room.
11. Snowmen get Hungry too!
This one decided to get into the lunch-box.
12. Santa and Snowman are Having a Gala Time atop your Child's Toy Train Set.
They're probably off to the Pole to get some more presents from the workshop.
13. I'll wake you up on Christmas – says this Jolly Snowman.
Your alarm clock on the mantelpiece just got a best friend.
14. Is that a Clothes-Stand in your Bedroom or is it Santa Camouflaged?
Guess we'll never know, will we? Perhaps reindeer came along and whisked Santa away while you were putting up Rudolph the red nosed reindeer Christmas decorations!
15. This is probably Santa's Favorite Place.
The Christmas tree where he hides as an ornament and watches everyone merry and joyous!
Where is your elf hiding this year? Watch out for the hullabaloo he is likely to rake up together with the kids!