The Reason For This Mother's Grief Will Break Your Heart To Pieces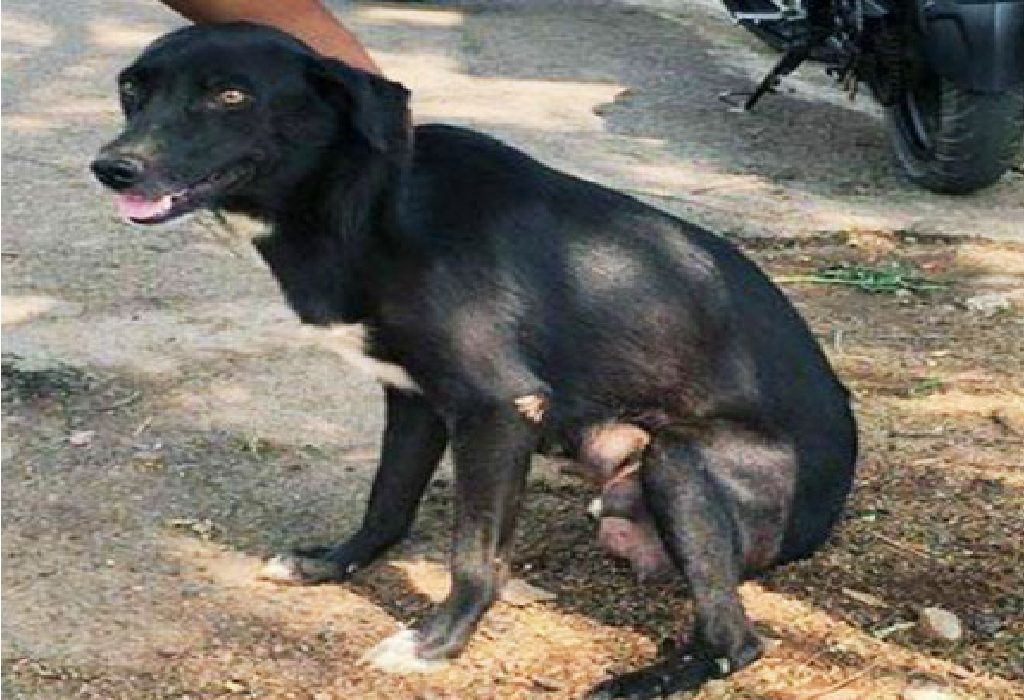 In this Article
Life has ceased to be meaningful for Ammu, a stray dog in Bengaluru, who grew up in the quiet residential colony of Krishna Nagar. The neighbourhood that had always been compassionate toward dogs turned horrifying for Ammu when she lost all of her 8 newborn puppies. The horrendous fate they met at the hands of a resident is the kind of stuff nightmares are made of.
Four year old Ammu recently gave birth to a litter of 8 pups. She kept them in a drain under the gate of an ex-honourary Flight Lieutenant's house. Little did she know that this innocuous decision would turn out to be the cause of a lifetime of pain.
Ponnamma, the wife of the ex-honorary Flight Lieutenant, mercilessly flung the puppies onto boulders across her street. They were just 15 days old. All but one died the very same day. The eighth puppy, who somehow survived the brutal attack, also succumbed the next day.
When questioned about her outrageous act, she claimed she wanted to teach Ammu a lesson. How dare she keep the litter outside her house? Of course that's enough motive for mass murder! To be precise, here's what she had to say:
The shocked and furious residents have filed a complaint against Ponnamma, and a case has been registered under the Prevention of Cruelty to Animals Act. If she is proven guilty, she could be looking at a jail-term of up to 5 years.
However, we wonder, what will become of Ammu? The bereaved mother is reported to still be wandering around the site where her newborn puppies are buried. She is wailing and howling, running around as if asking for help, and trying to somehow wake her little ones up. If only her desperate longing was enough to undo the repercussions of this grave, unbelievable sin!
How You Can Prevent Animal Cruelty
Animals can be great friends. In fact, keeping a pet at home has been proven to help make your child a good human being. If you feel an animal in your locality is in danger, there are some simple but effective measures you must take:
Contact the Animal Welfare Board of India office in your city. They will ensure the animal is taken away to a foster home and given up for adoption.
Get in touch with PETA or a local animal-welfare NGO in your neighbourhood. They have provisions to tend to sick or hurt animals, and can take the animals at risk away to expert care.
File an FIR with the local police. They can book the offender under the Prevention of Cruelty to Animals Act and also relevant IPC sections.
The world is a harsh place, and more so for defenseless, speechless animals who try to meekly coexist with human beings. Let's not forget that they and their children have an equal right to this world. The brutal slaughter of her pups will forever haunt Ammu. Furthermore, if we don't put a stop to cruelty towards animals, the repercussions will haunt us too.