Teaching Kids to Tie Shoelaces – When and How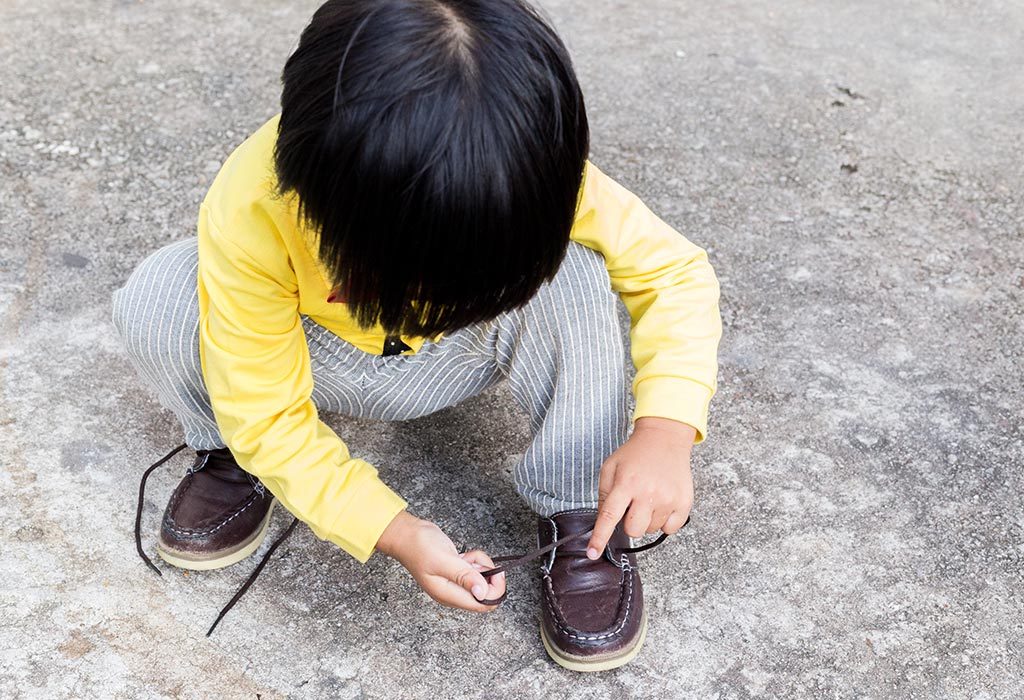 As a parent, you might ask what age should a child learn to tie their shoes? And what is the best way I can help my child to do that? Let's see how.
Why Is It Important to Teach Your Child to Tie His Shoelaces?
Tying shoelaces can teach your child important skills like following directions, sorting, sequencing, and planning.
When you teach your child how to tie shoelaces properly, you are also helping them learn how to listen and follow given directions.
As your child uses their fingers to tie the laces, they will learn dexterity which will help them in holding a pen properly and other such activities in the future.
The entire process of putting on a shoe and tying the laces will help them understand sequencing, like for example, the socks go first, followed by the shoe and then the tying of the shoelaces.
They will learn to classify and sort objects while listening to you talking like how there are certain shoes for the summer and certain others for the winter.
Also, it is one job less for you when you are taking your child outside!
How Do Kids Develop their Shoe-Wearing Skills and When Can They Learn to Tie their Shoe Laces?
Most children start learning how to tie their shoelaces by the age of six.
At 12 months, babies are able to stick out their feet to put a shoe on them.
At 2 years, toddlers can remove low top shoes
At 2.5 years, many toddlers can somehow wear their shoes with some help
At 3.5 years, kids can put their shoes on the right foot and take them off too, including untying the shoelaces.
At 6 years, kids can tie and untie their shoelaces by themselves after seeing it demonstrated a few times.
Skills that Affect How Children Learn to Tie the Laces
Sometimes, our children may not have developed some of the underlying skills that are needed to tie their laces. Let's look at a few skills which they need:
Hand-Eye Coordination: The eyes need to guide the hands in tying shoelaces. Catching a ball, neat handwriting and cutting on a line are few skills that require hand-eye coordination. If your child might be having trouble with that, you can do some hand-eye exercises that might help.
Fine Motor Skills: If your child seems reluctant with paper-pencil tasks and using scissors to cut paper, then he or she may be struggling with developing fine motor skills. It would be good to work on these skills first so that your child can strengthen his or her hand and finger muscles.
Bilateral Coordination Skills: If your kid finds it difficult to get both hands to work together, then tying shoelaces can be hard. Any difficulty with skills like using a knife and fork, fastening buttons, and scissor cutting can be a major clue.
Visual Perception: If your kid struggles to see which lace is which and if both seem to merge or overlap around each other, then he or she may have trouble with visual perception. Simply, this means that the brain does not make sense of what the eye sees. Using dual coloured shoelaces or textured shoelaces can help.
Tactile Perception: This skill basically helps your child to know what his or her fingers are doing without being able to see what they are doing. Your kid needs to feel how and where the laces overlap and pull them through without really seeing what the fingers are doing. If your kid has poor tactile perception skills, there are many fun activities and solutions to help them with that.
Activities to Strengthen Skills Required for Shoe Tying
Before you teach your child to tie shoelaces, there are a few fun exercises he or she can practice to master visual perception, hand dexterity and finger manipulation, bilateral coordination and the ability to logically think and execute a new motor skill.
1. Bead Threading
Take some different beads in hand
Take some coloured pipe cleaners
Ask your child to choose the beads that match the colours of the respective pipe cleaners
Tell him or her to now thread the beads through the pipe cleaners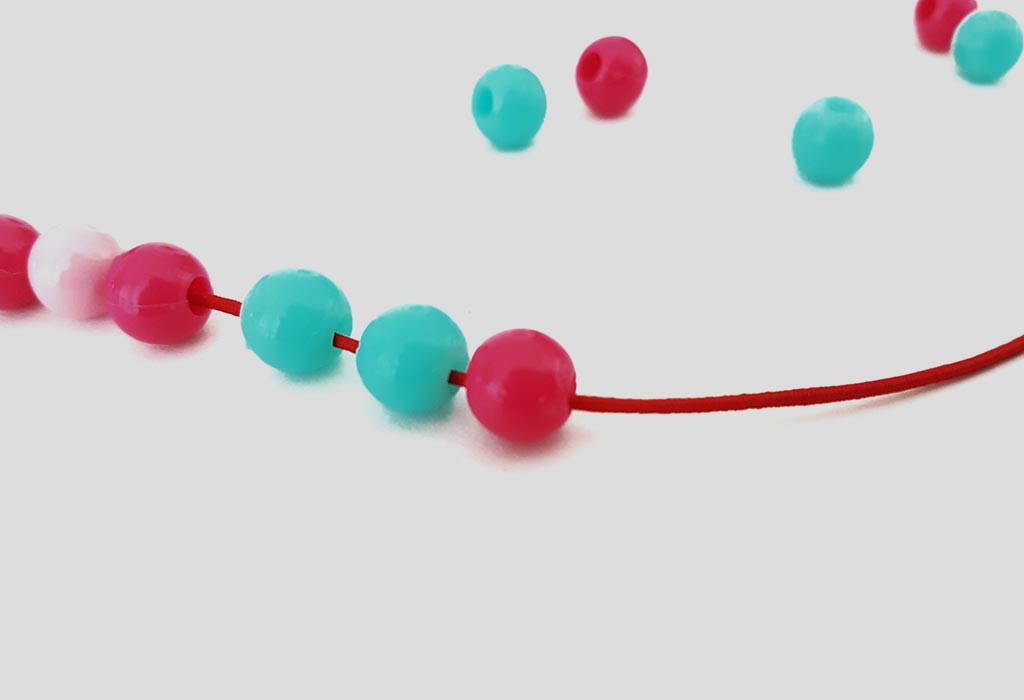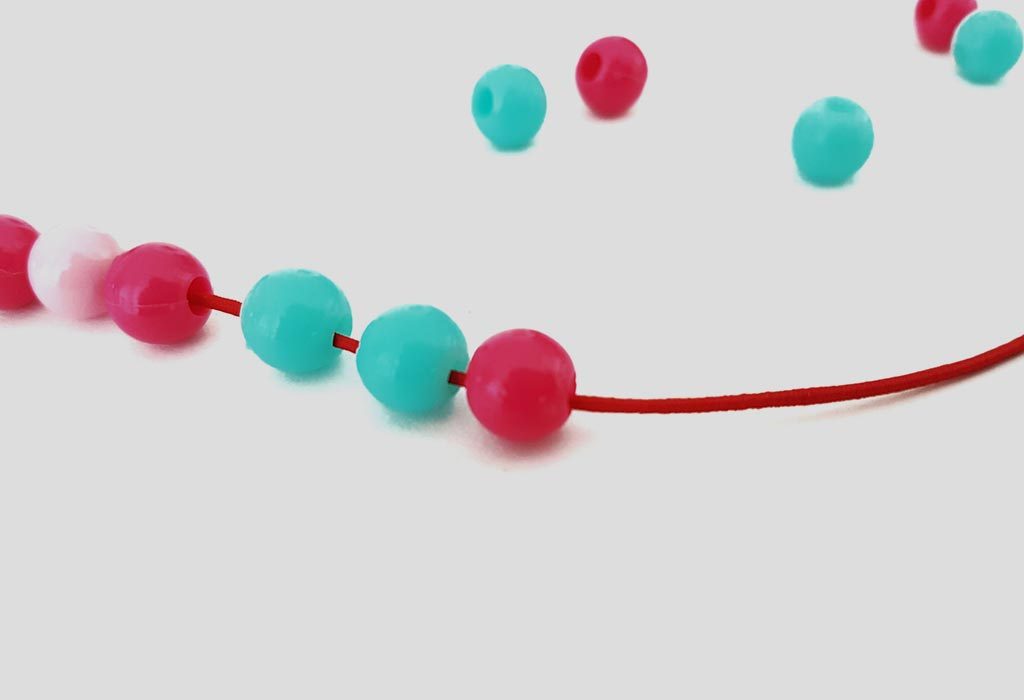 2. Rings and Pins
Take some cloth pins and rings in different colours.
Ask your child to attach the pins on the rings corresponding to their colours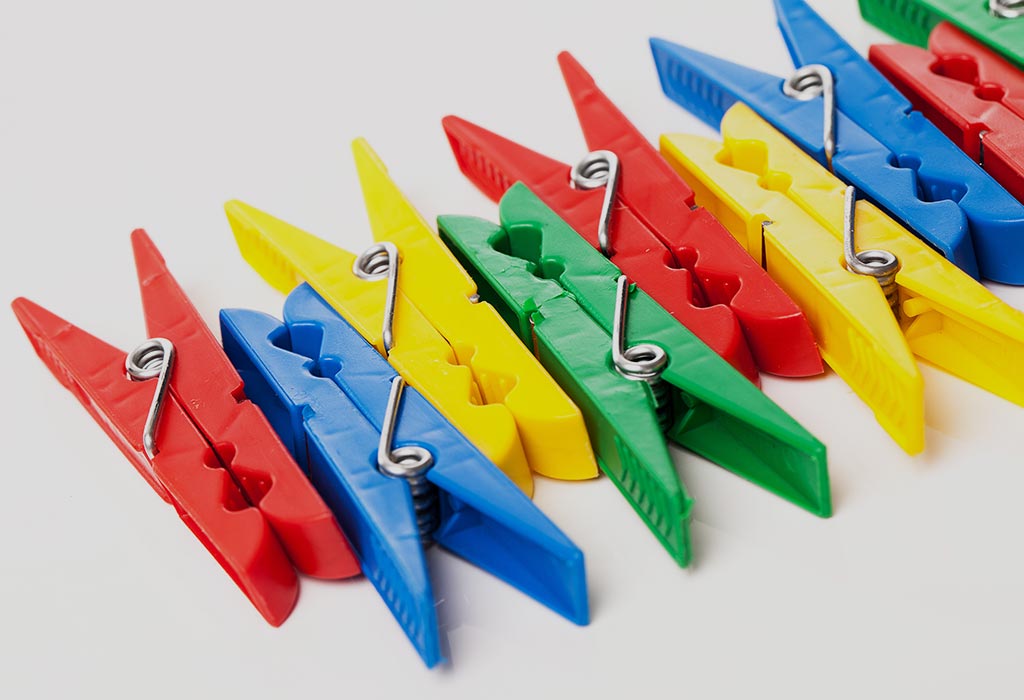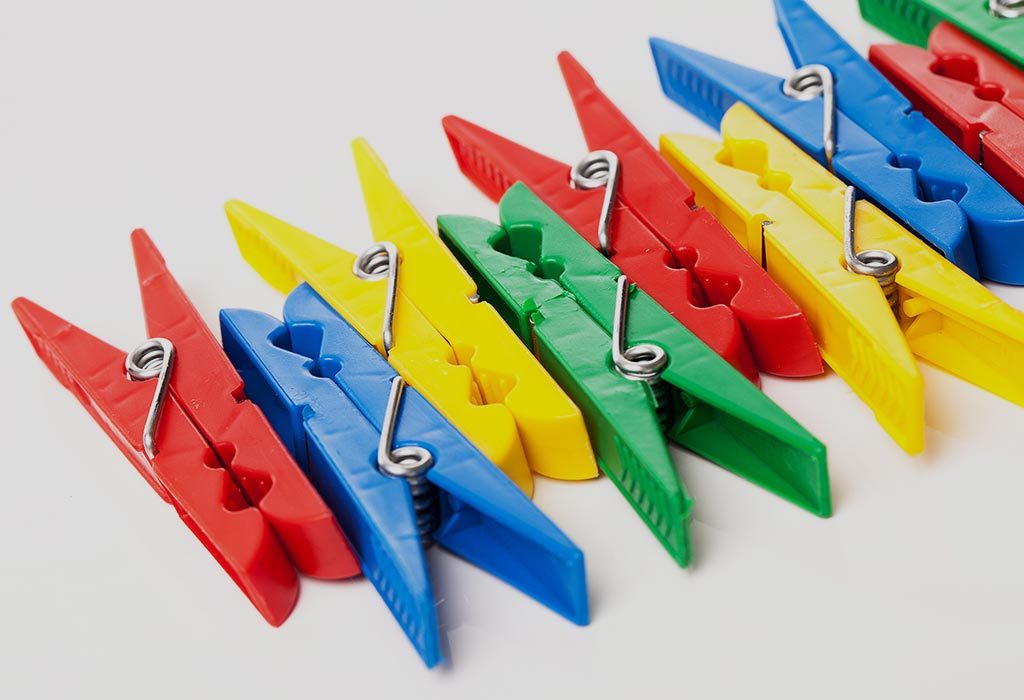 3. Cardboard Weaving
Cut heart-shaped pieces out of a cardboard box
Ask your child to paint the hearts in different colours
Punch two holes in each heart once the paint is dry
Ask your child to thread the hearts together using some yarn
Your child can hang the hearts in his or her room.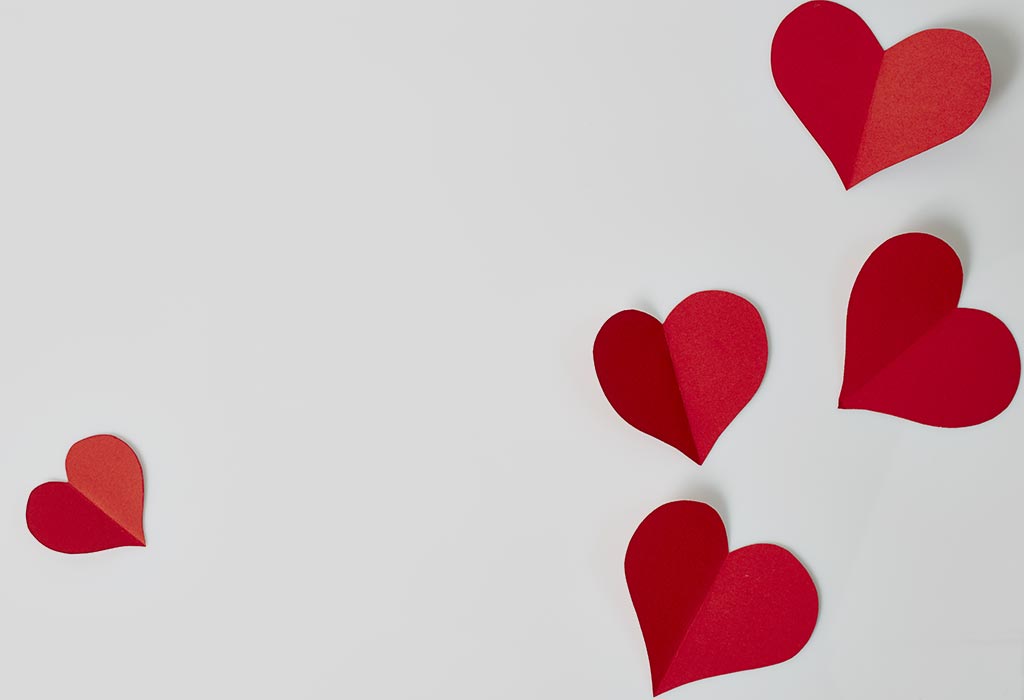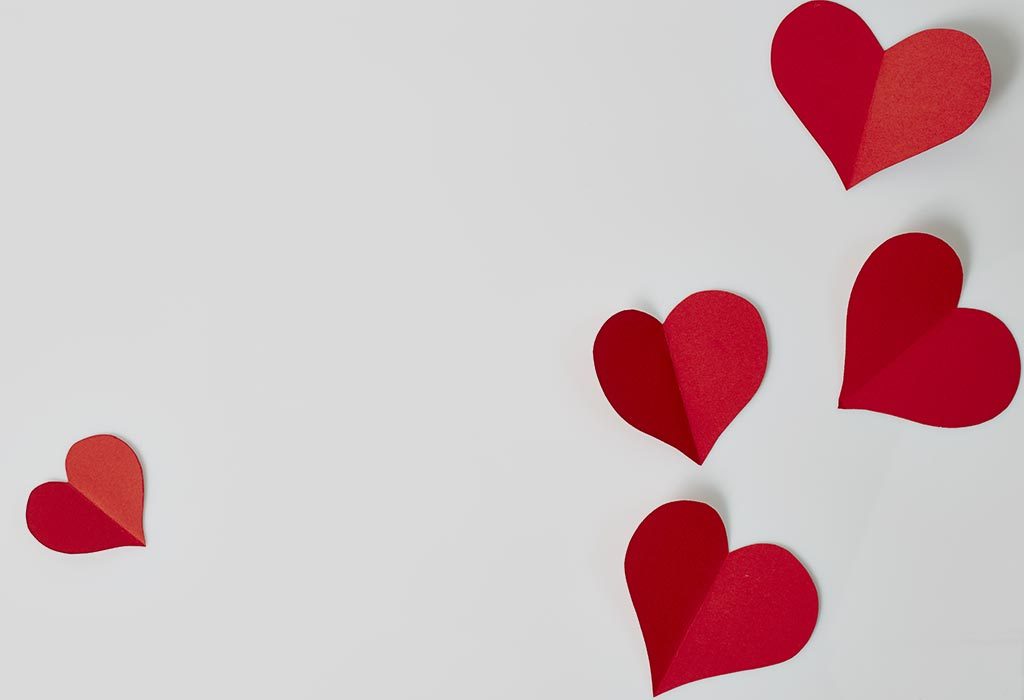 Simple Shoelace Tying Method for Kids
Let's look at a few below which your kid can practice.
1. Circle Method for Tying Shoes
Put the shoes on the flat ground and spread the laces on each side
Tie the laces into a simple knot
Make one more knot but keep it very loose. There will be a circle formed by this knot. Hold it in place and let it stay flat.
From the front, put one of the laces inside the circle. Keep the string loose but do not let it slide out of the circle.
From the back, put the other shoelace inside the circle. Now you have two loops on each side of the knot.
Pull the loops tight, and you're finished!
2. Beginner's Knot
Put the shoes on the flat ground and spread the laces on each side
Take the laces and make a basic knot by crossing them one over the other and pulling them tight.
Keep both sides of the lace over your fingers
Keep your right thumb and forefinger under the lace on one side and the left thumb and forefinger over it on the other side.
Grab the opposite sides with your fingers and pull tightly to make a knot
3. Bunny-Ears Knot
Put the shoes on the flat ground and spread the laces on each side
Take the laces and make a basic knot by crossing them one over the other and pulling them tight.
Make a bunny ear loop with one of the strings by grabbing it between your thumb and first two fingers
The loop will be small and the rear end long
Form another bunny loop with the other shoelace string
Cross the loops over each other and bring one from below
Pull the loops tightly, and you're finished!
4. Ian Knot technique
Put the shoes on the flat ground and spread the laces on each side
Take the laces and make a basic knot by crossing them one over the other and pulling them tight.
Use your right thumb and forefinger to make a loop with one of the shoelaces with the loose end on the front
Use your left thumb and forefinger to make a loop with the other shoelace with the loose end on the back
Pass the loose ends through each other's loop. Pull and tighten.
Tips to Consider while Teaching Children Tying Shoelaces
How to teach children to tie shoelaces? Luckily, we have the below tips:
Eliminate distractions. Teach them in a quiet room.
Teach one method at a time. Don't overcrowd their minds.
Use cotton flat laces and mark the laces with colours to make it easier.
Sit next to your child, not opposite to teach from the same vantage point.
Work in 20-minute intervals
Practice constantly
The teacher should have the same dominant hand as the child
Don't get fooled and buy shoe tying toys.
If you want to get your kids Velcro shoes, stick to teaching them how to tie their shoelaces. It's a necessary skill and above all, fun!
Also Read: Communication Skills for Kids – Importance and Activities to Improve