Tea Tree Oil for Baby – Health Benefits and Precautions
Many parents prefer using herbal oils for treating certain basic ailments in children. Nowadays, tea tree oil is also being preferred. It is used to treat microbial and fungal skin infections in babies and children. Read on to know more about tea tree oil, its benefits, usage, and side effects.
What Is Tea Tree Oil?
The botanical name of tea tree, which is native to Australia, is 'Melaleuca alternifolia'. It is the source of tea tree oil. The leaves and twigs of it are treated with a steam and distillation process to obtain the medicinal oil. The oil has medicinal and disinfectant properties. Hence, it is a useful home remedy for many types of ailments.
Is Tea Tree Oil Safe for Babies?
Tea oil is a herbal remedy, and can only be used topically on babies. Consumption of this oil can be fatal for babies. Topical application of this oil may also sometimes cause severe allergic reactions in your baby. Therefore, consult your baby's paediatrician before applying this oil to your little one.
Benefits of Tea Tree Oil for Infants
The tea tree oil has several health benefits, which makes it a herbal remedy you need to have at your disposal. Mentioned below are some of the benefits of this oil.
1. Cures skin infections.
This oil is a natural antibacterial and antiseptic. It can be used to treat topical skin infections in babies and children. It is highly effective against wounds, insect bites, diaper rashes and more.
2. It helps heal wounds faster.
When applied to injuries, the oil's antibacterial nature kills bacteria that are present on wounds and helps them recover more quickly. The oil can also reduce scarring of skin after a wound heals or in cases such as chickenpox blisters.
3. Treats fungal infections.
The tea tree oil for baby skin is highly effective in treating fungal infections such as ringworm in babies as it has a powerful anti-fungal effect. It also kills a number of harmful microbes in the protozoan family that can cause skin infections, rashes, and disease.
4. Strengthens the immune system.
When you apply tea tree oil to the skin, it strengthens your immune system and helps build resistance to diseases. It does so by having a stimulating effect on hormone secretion and blood circulation. Due to this, your baby will be less prone to infections.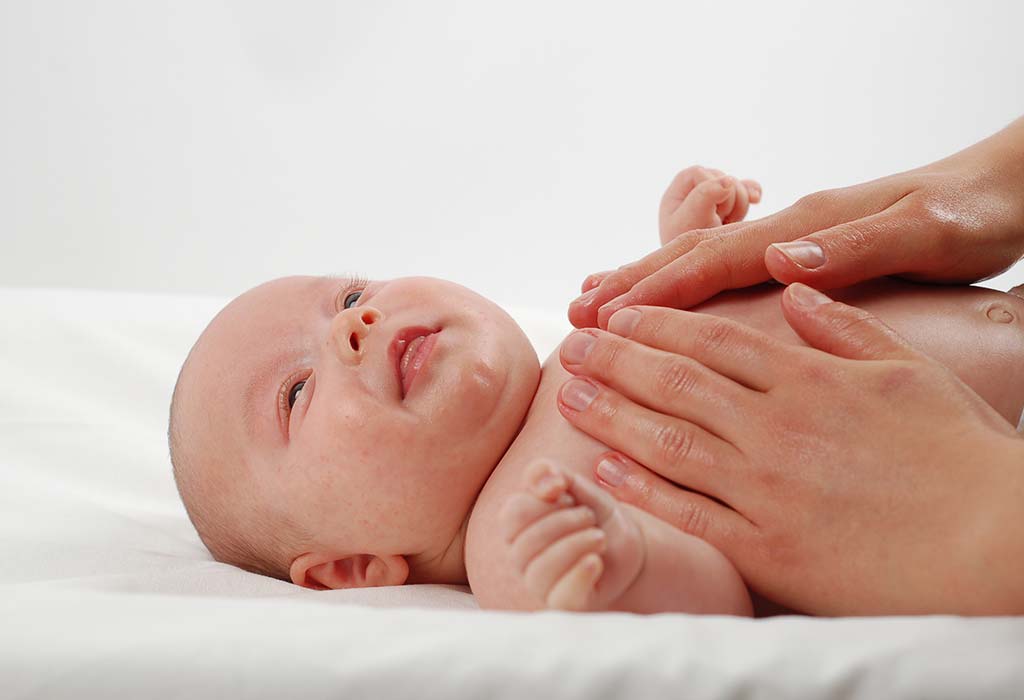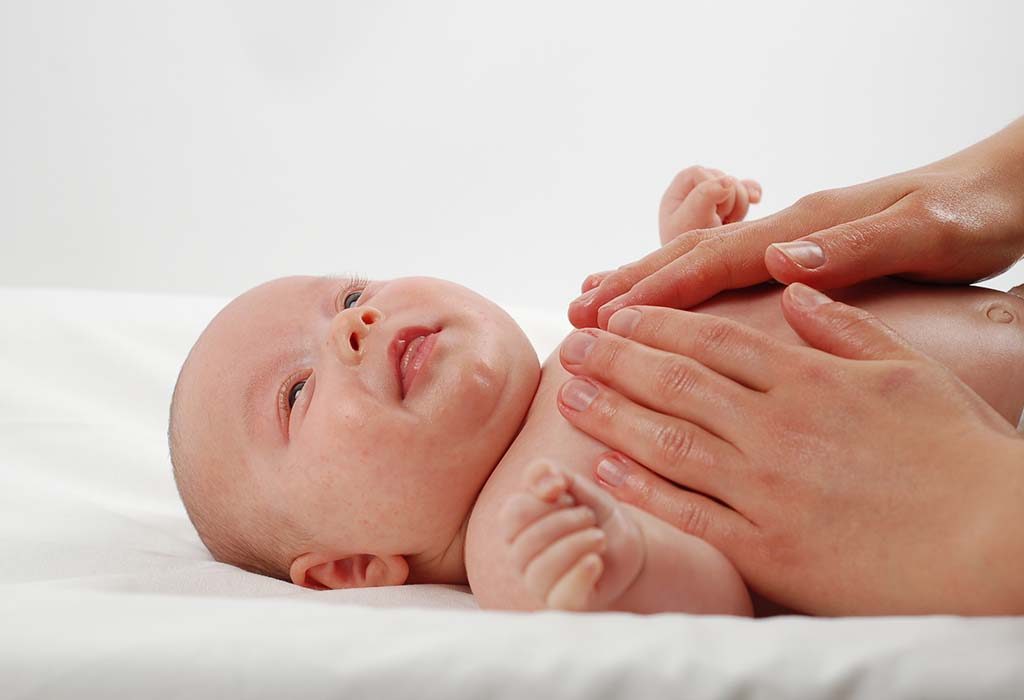 5. Cures a cough and cold.
The tea tree oil for baby cold and cough is an excellent remedy to ease your baby's respiratory congestion. Since the oil has expectorant properties, it has been used for a long time to treat cold and cough. The treatment is as simple as rubbing oil on the baby's chest and throat to provide relief from a cough.
6. Improves blood circulation.
The anti-inflammatory properties of this oil help ease the pain in the body. Rub this oil on the muscles of your baby and he will feel better. The oil also reduces inflammation and improves blood circulation when applied over sore muscles. This promotes faster recovery.
7. Keeps the skin healthy.
The oil enables sweating which in turn helps your baby's skin to expel waste and other toxic substances that may have accumulated over time. This helps in keeping the baby's skin healthy.
8. Promotes good health.
Adding a few drops of tea tree oil to your baby's bath water can promote good health. Its balsamic properties boost a baby's overall health.
How to Use Tea Tree Oil on Baby
Tea tree oil is available in the concentrated form as an essential oil. It should never be applied directly on to the baby's skin. Mix it with a carrier oil such as olive oil, sweet almond or coconut oils to dilute it and then use it on your baby.
Home Remedies Using Tea Tree Oil for Infants
For the following common ailments, you can use tea tree oil and a few other oils, which make a perfect home remedy:
1. For Treating Cuts and Burns
To treats cuts and burns in your baby, prepare the tea tree oil solution by mixing it with a carrier oil such as coconut, olive, or almond oil. For every teaspoon of the other oil used, add a drop of the tea tree oil and dilute it thoroughly. Clean the affected area with water and apply the solution. Repeat every two to three hours and keep the wound covered for faster healing.
2. For Easing Diaper Rashes
Tea tree oil used in combination with coconut oil can be used to treat a diaper rash. The solution consists of 3 tablespoons of coconut oil mixed with 4-5 drops of tea tree oil. Clean the affected area and apply the solution. Repeat the process with every diaper change. This solution is also effective in treating thrush in babies.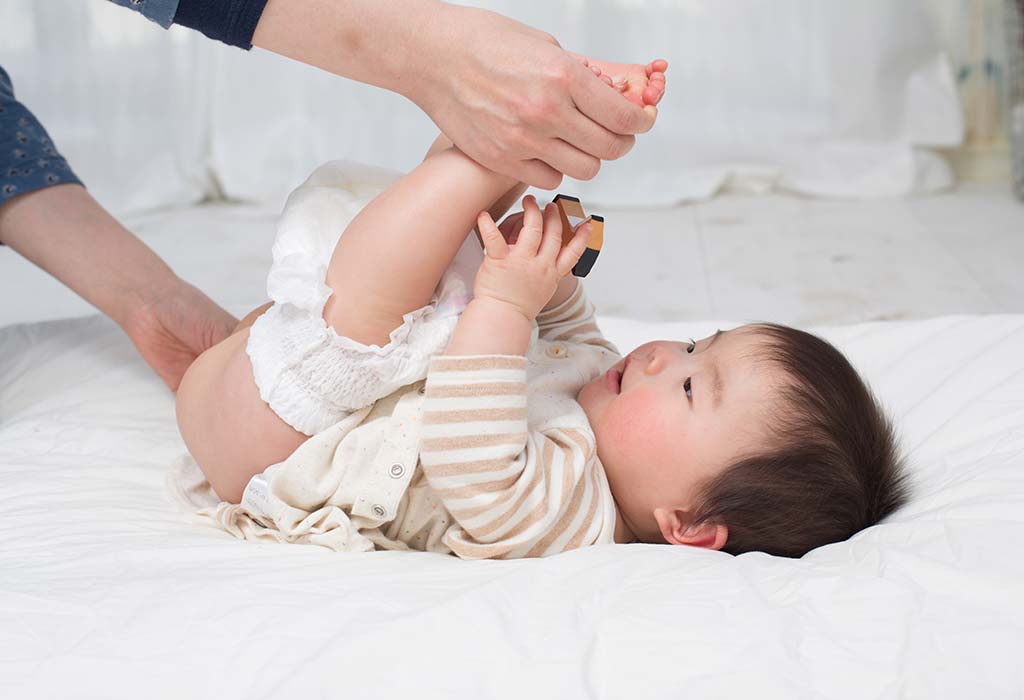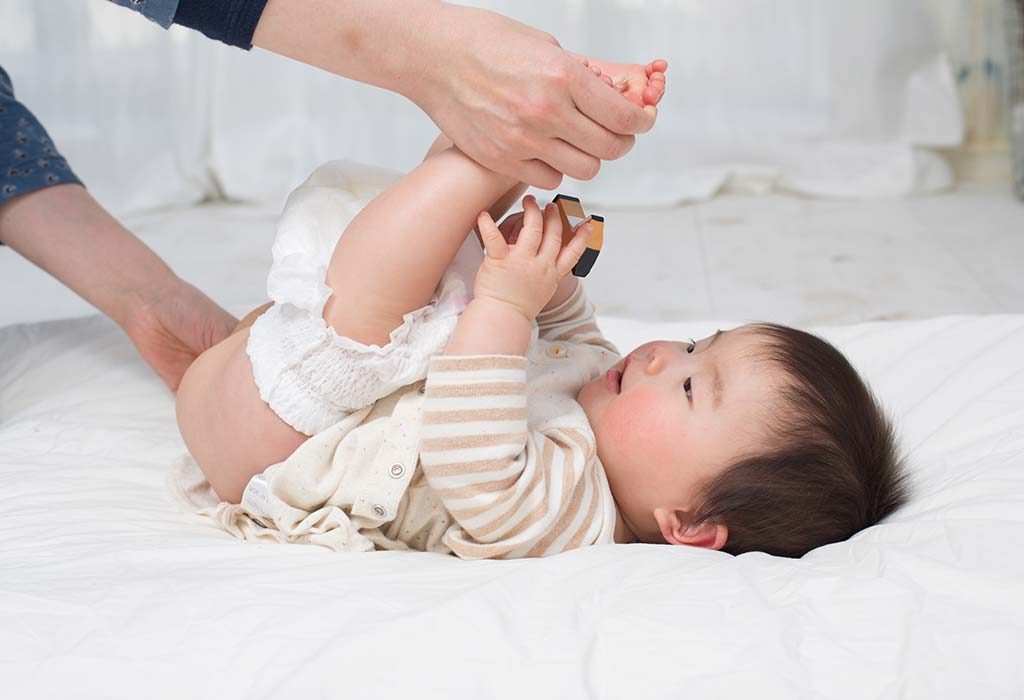 3. For Treating Insect Bites
To cure insect bites, prepare a solution by diluting the tea tree oil in a carrier oil. Dilute a single drop of tea tree oil with a teaspoon of carrier oil. Clean the affected area and apply this solution to the skin. Repeat every two to three hours. Tea tree oil is also a natural insect repellant.
4. Treating Cradle Cap
To treat cradle cap in babies, mix one drop of tea tree oil with a spoon of olive oil and apply on your baby's head. Leave it in place for five minutes, then rinse.
5. For Making Baby Wipe Solution
An all-natural baby wipe solution can be created at home for regular use with tea tree oil. You will need 1 tablespoon of baby oil, 2-3 drops of lavender oil, 2-3 drops of tea tree oil and 2 cups of distilled water to prepare the mix. Mix all the ingredients thoroughly and store it in a spray bottle for use. Spray the solution on your wipes during every diaper change.
Are There Any Side Effects of Using Tea Tree Oil on Babies?
Like all remedial medicines, tea tree oil also has side effects in some infants. Watch out for these side effects:
1. Skin Rash
In some cases when used as a topical treatment, the oil can cause rashes on the skin, inflammation, and redness in the area as a result of an allergic reaction. Although tea oil is used as a solution to treat diaper rash in babies, babies with sensitive skin can have side effects like aggravation of the diaper rash. Tea tree oil for baby eczema is also not recommended as the oil makes the area dry and causes severe irritation in babies with eczema.
2. Allergies
If this oil is used in its concentrated form, it can cause burning, skin discolouration, and digestive problems when used as a topical solution. Allergies can manifest in the form of slight contact dermatitis or severe blistering. In all these cases, usage of oil should stop immediately.
3. Prepubertal Gynecomastia
Research by the National Institute of Environmental Health Sciences (NIEHS) found a link between prepubertal gynecomastia and products containing tea tree and lavender oil. It is an extremely rare condition seen in prepubescent boys and causes enlarged breast tissues.
Precautions to Take While Using Tea Tree Oil for Your Baby
Remember these precautions before using tea tree oil on your baby:
The oil can trigger some hormonal changes in the baby's body.
The oil must only be used topically while diluted with a carrier oil.
Oral consumption of the oil is toxic and can be fatal for the baby.
Always consult your paediatrician before applying the oil to your baby.
If you notice signs of allergies such as rashes or inflammation, stop using it immediately.
Tea tree oil should be used with caution for kids less than 6 months of age, especially for boy babies, due to any hormonal imbalances that regular usage of the oil can bring about. Make sure to do a patch test on the forearm before using tea tree oil for diaper rash.
When used topically, tea tree oil can be a wonderful remedy for many common baby ailments.
Also Read: List of Essential Oils for Babies and Kids