Swiping Mobiles for Babies – How They Do/Don't Help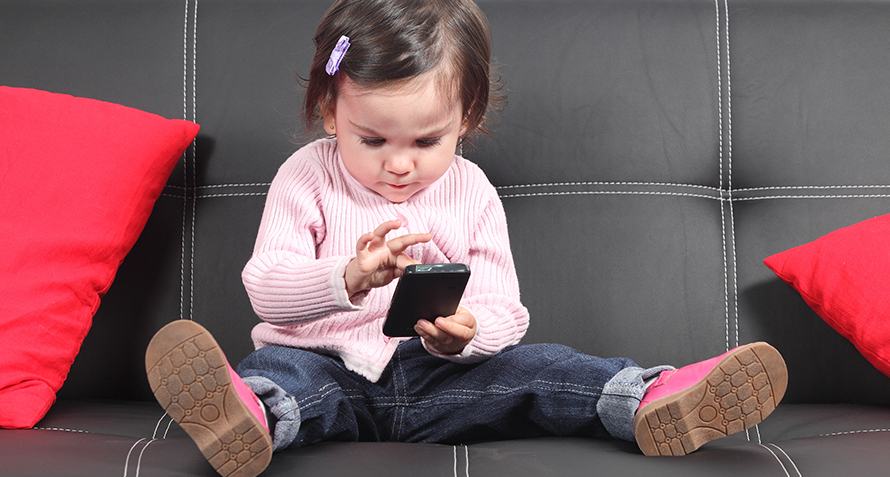 Your little one is now 3 months old and will undergo a lot of changes. These changes will be majorly catering to the developmental milestones. These milestones are essential for your little one's growth and prosperity. At the tender age of 3 months, your little one will undergo a lot of cognitive and physical development. Your little one will spend a lot of time in the crib. Tummy time will still have to wait. So, there is no proper physical activity as such.
What do you do to contain the enormous energy in your little one?
Experts have come up with few concept toys that will help your little one develop the gross motor skills. Along with that visual stimulation, muscle exercises and knowledge about the outside world will also take shape. The most common toy that is introduced at this age is called "Mobile". The term is rather deceptive and you must not buy a cellphone.
What is a baby mobile?
It is a simple toy that often hangs from the crib onto your baby lying down. It has immense benefits on your little one's nursery education. There are various versions of crib mobiles available that focus on a particular baby benefit. The overall appearance of the crib is also enhanced with it.
What are its benefits?
Based on the type of the mobile, the benefits are aligned. Here's the list:
1. Visual Benefits
The main purpose of a mobile is to attract your little one with its colours and movement. Your little one would just be able to focus on things properly and mobiles will train her eyes right at the start. Your baby's eyes will no longer wander and the attention span will also increase. ||
2. Motor Skill Development
As the mobile moves to show its features, your little one will also get excited with it. Your baby will try his level best to reach out to the mobile. In this process, the baby muscles will gain strength and flexibility.
3. Sound Education
Musical mobile on the crib is important as it can sound train your baby. Your baby will be able to follow a certain language and words. The rhythms will also calm your little one down. Overall, it will have relaxing effect on your baby.
What about the bad side?
Well, all good things will come with something bad in it. Crib mobile are sometimes bad for the following reasons:
1. Less Quality Time
All time play may render your baby depend only on toys. This is not good for your baby's social development. Non-living stuff can only damage relationships. Depending on a toy is never a good idea.
2. Run away from responsibility
Dumping your little one all the time with an attractive mobile is only making you irresponsible. You need to teach your child and not depend on a toy to teach.
3. Strain
Too much of a mobile time will strain your little one. Excess work on muscles can lead to sprains. Remember your little one cannot express.
Excess of any activity is not good for your little one. Define a time and routine to have a mobile time. Mind you, happiness is the main key in your baby's development.
?>