How to Develop Attention Span in Your 6-12 Months Old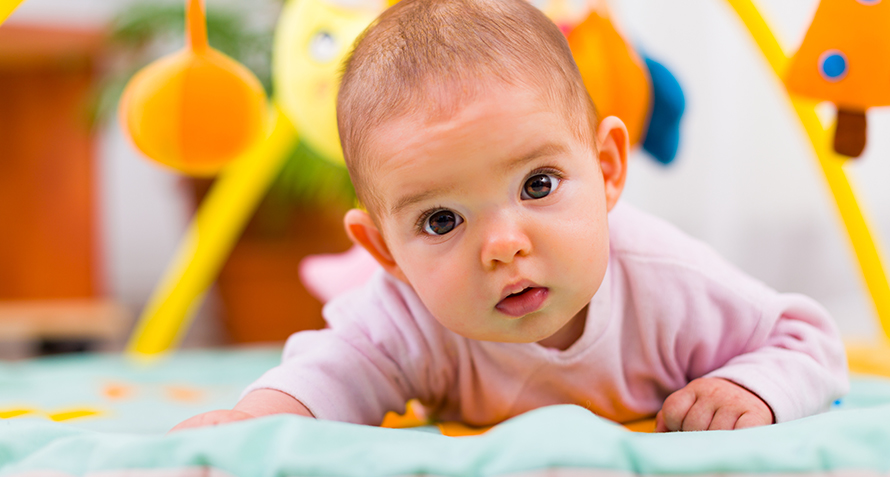 Remember the day you first held your little one? You looked at her little fingers and toes, wondered if she looked anything like you, couldn't contain the joy when she first looked at your through those alert eyes. How time has flown! She is now growing and shocking you with all her many skills, including how she focuses on things. If you are looking to help your angel develop her attention span further, there are a few activities and exercises you can try out with her. Let's find out what they are.
Cognitive development in your baby is an essential requirement and being a parent you should continuously contribute towards it. Right from the prime age of 6 months, your baby will start developing the cognitive skills rapidly. Since your little one's mind is easy to mould, she will observe whatever is in front of her immediately and focus on it. The age between 6-12 months is the perfect time to develop attention span in your baby. You must have observed by now that your little one gets engaged in anything she sets her eyes on. This is when her attention span is beginning to develop and there are some tried and tested ways to hone this skill.
Usually, at the age of 6-12 months your baby will easily get distracted and the attention span will last only for a minute or a two. It is now crucial that you find ways to develop the attention span in your baby. Developing this trait will increase the power of focus in your child. Focus is a crucial element in life and it will help your little one to achieve academic, athletic and creative heights. Let's look at what you can do to help her attention span further develop.
1. Avoid TV and Other Gadgets
Addiction to TV and other gadgets at a very young age can cost you a bomb in terms of your child's development. The same time wasted on TV can be utilized in some physical other learning activity. This will improve the focus more and also keep your baby's body healthy. ||
2. Acclimatize
Let your baby explore her surroundings and choose to focus on anything that grabs her attention. This will help her to learn and associate much better than when she is forced to observe things.
3. Safe Environment
Your baby would like to spend more time in an area which is well-guarded and safe. For. E.g. Her bassinet or a crib. Babies at this age will not be able to stay longer at one place naturally, but the trait can be reversed in a confined safe crib. Let your little one discover her toys in her own little space. This will help her focus longer on things in her own periphery.
4. Let Loose
Leave your baby at a little distance from you sometimes. Let her try to figure things out on her own. When your baby is alone and self dependent for some time, the focus and attention span will increase dramatically.
A cozy and secure environment at home will always help your little one develop the attention span. Introduce your baby to musical toys or anything that may keep her engaged for a longer period, this not only helps increase attention, but also helps your baby develop cognitive skills. Over and above, all babies are naturally curious so you needn't worry about a rigid way of increasing attention span, simply stick around to watch and guide her and things will go smoothly!