8 Simple Ways to Decorate Your Home for Christmas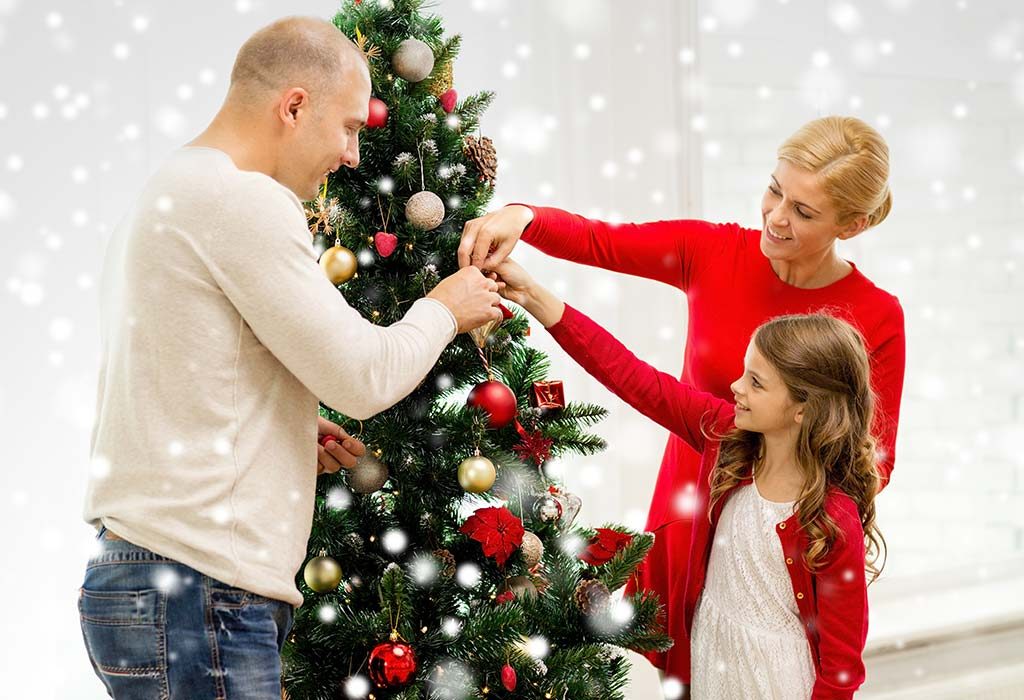 In this Article
The holiday season is right around the corner, and there's excitement in the air. There's a chance you'll be decorating your home for Christmas with shiny, pretty decorations to ring in the festivities. Decorating your home for Christmas need not be an expensive affair – just a few simple Christmas decoration ideas can help save the day (and your money), all the while making your home look beautiful.
Parenting is tough, what with all the juggling of work and family. The Christmas spirit often takes a backseat in such cases, but it doesn't have to be this way this year. A weekend is all you will need to transform your home into a Christmas wonderland – what's best, these Christmas decoration ideas can be something you and your child work on together, making it a beautiful bonding activity.
8 Ways to Make Your Home Look Christmassy
If you want to feel Christmassy every time you step into your house after a tiring day at work, these ideas are just what you need. Below are a few DIY Christmas home decor ideas for 2019 that will put you in the festive mood in no time.
1. Wall-Mounted Wooden Christmas Tree
Since most of us don't have big, cottage-style homes or homes with porches, it may feel like there's a lack of space to have a traditional Christmas tree. Don't fret – you can have a beautiful tree in your current space too! This wooden Christmas tree has a minimalistic look, and the best part is that you can use this all year round. Get a few wooden shelves from a hardware store close to you, and cut those stands in a way that they can be stacked to make it look like a Christmas tree. Nail them to a wall in your living room, and decorate each shelf with ornaments of your choice. Add multi-coloured lights over and around the shelves – use the shelves for candles or other Christmassy things to give it a festive look.
2. Fairy Lights Wall Art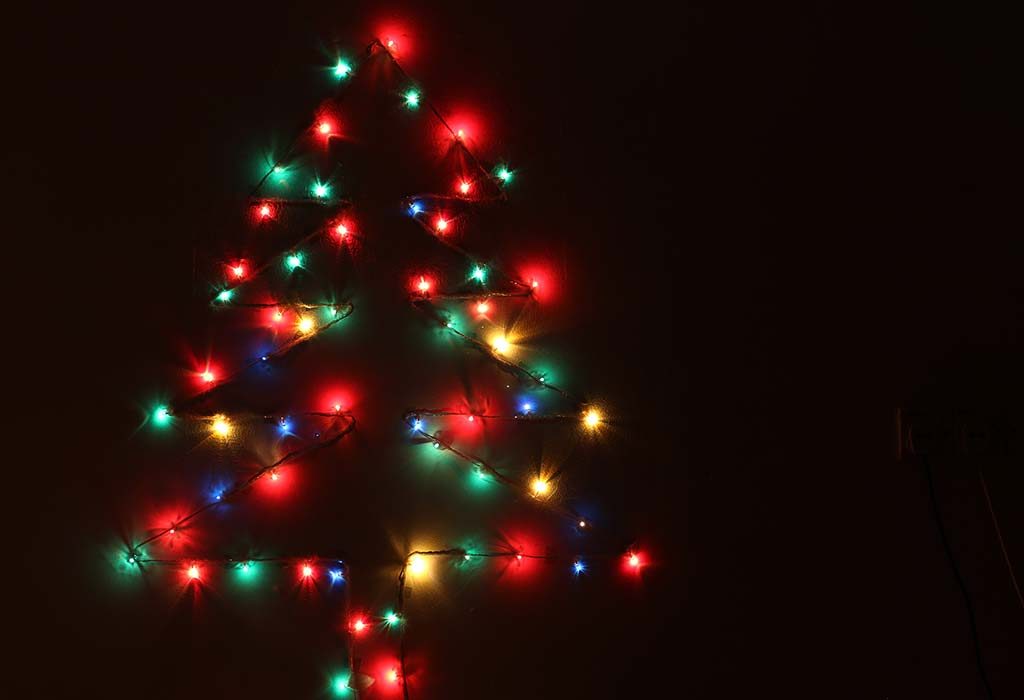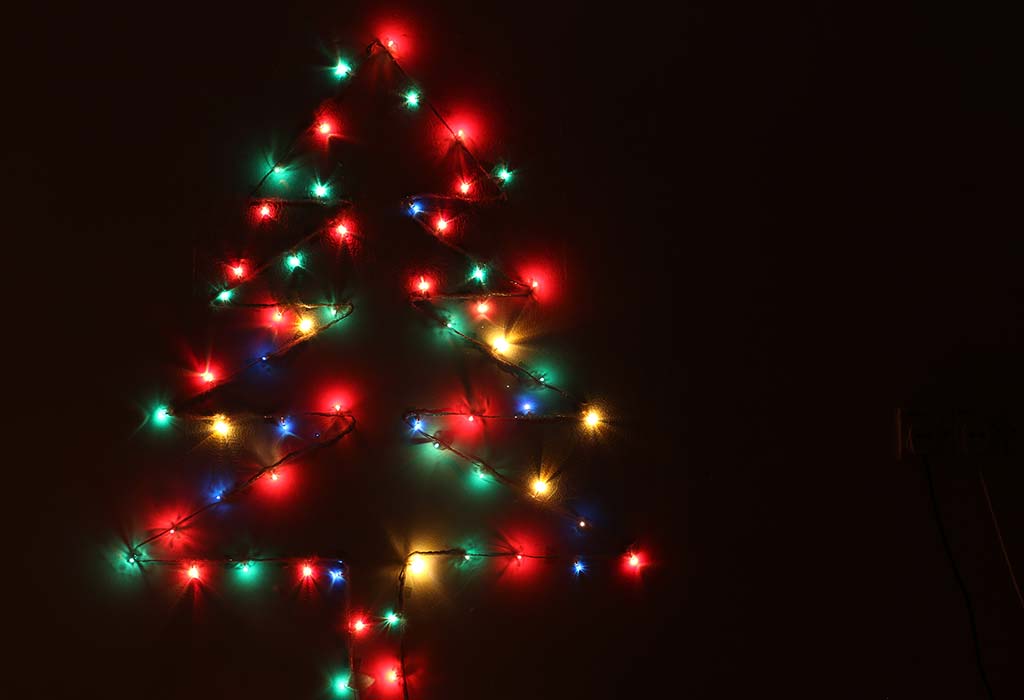 Buy a long string of fairy lights and stick it in the shape of a Christmas tree in your child's bedroom. This way, your child gets a cool night light as well as a personalised Christmas tree, just for his room!
3. Personalised Ornaments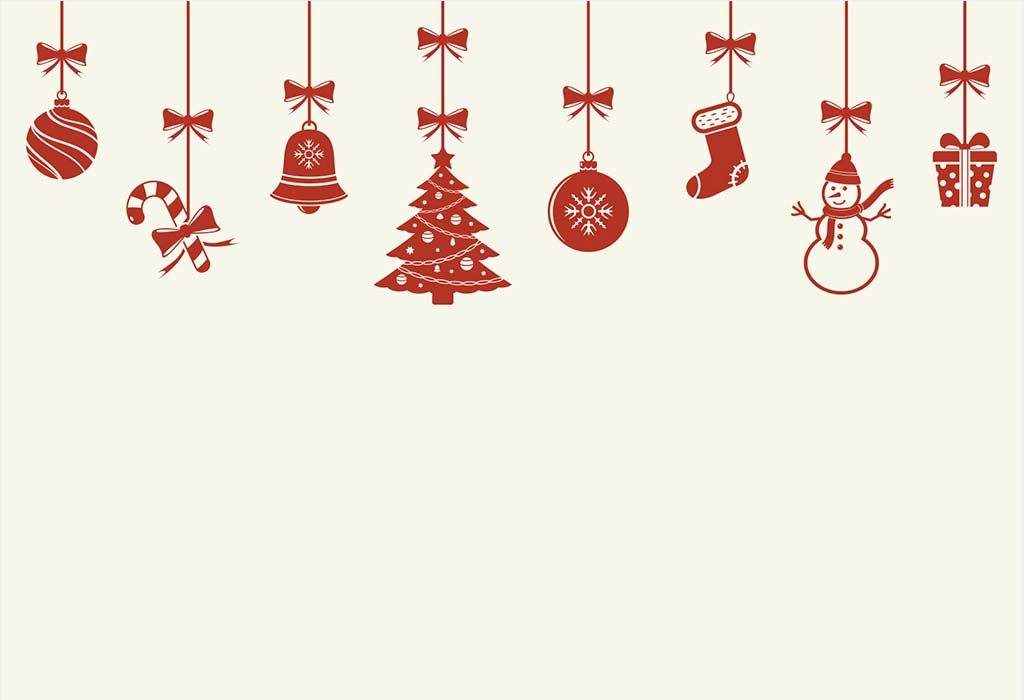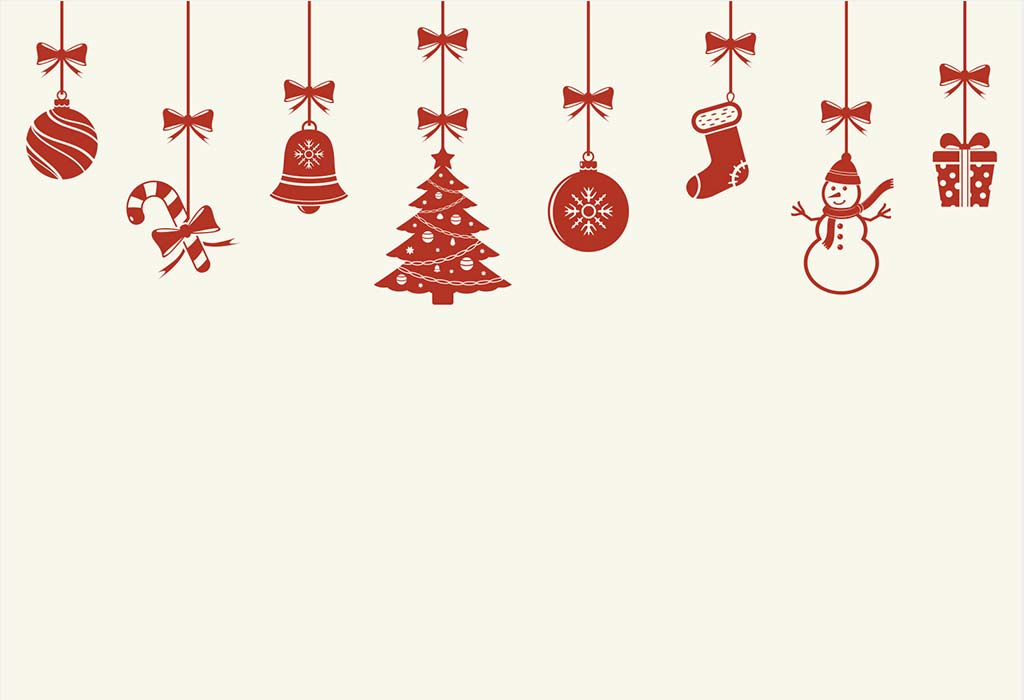 Add a personal touch to your Christmas tree by going for handmade decorations and personalised ornaments. This is something your child can be a part of as a fun craft activity for Christmas.
Get some red, white, and green pom poms and ask your child to paint them using colours. Hang these pom poms on the Christmas tree. You can also make DIY ice-cream stick snowflakes, but they don't have to be the generic white colour – encourage your child to paint them in his favourite colours. Instead of going for store-bought bells and stars, your child can cut the shapes of stars and bells from cardboard and decorate them with glitter and glue.
A quick tip: Turn this into a small decorating party with your kids!
4. 'Memories of the Year' Wall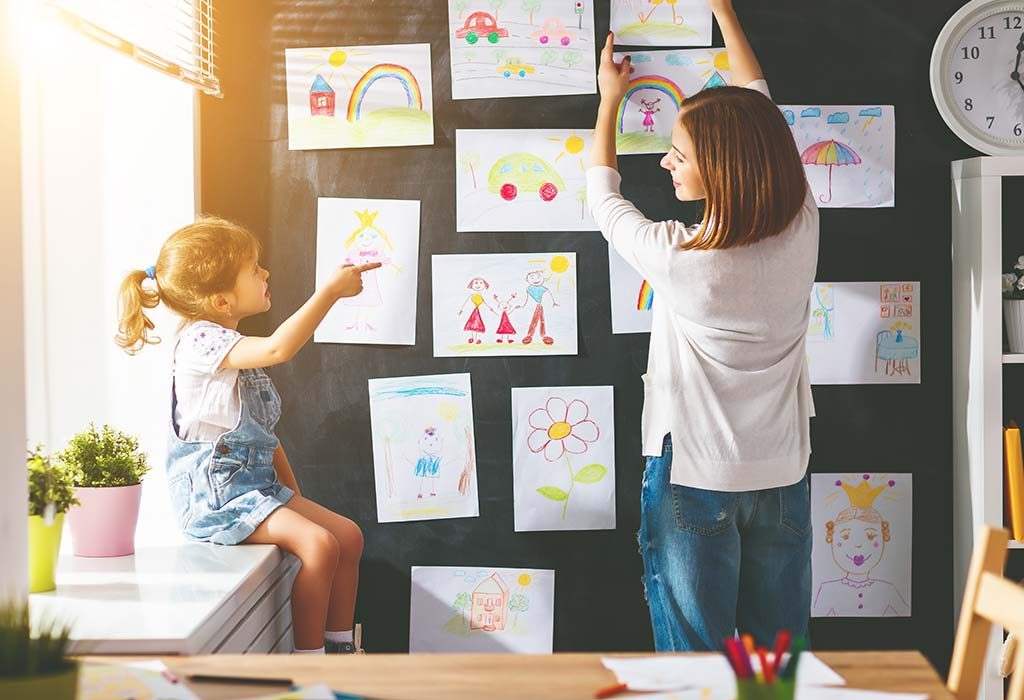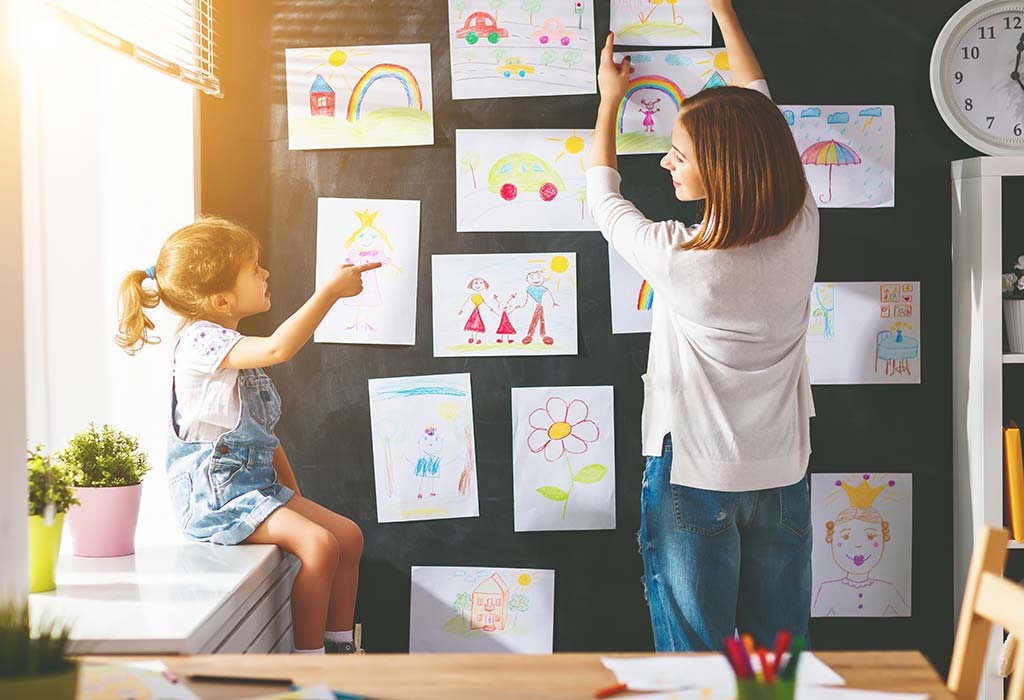 Fashion a 'memories of the year' wall in your home and stick pictures of your outings, trips, and fun moments that you have documented throughout the year. This way, you'll be able to spend the holiday reminiscing about the year and sharing the feeling of gratitude with your loved ones. The children could also put up pictures of Santa Claus, elves, a snowman, or anything else they fancy. You can create a space on the wall for pictures by taking some black chart paper and covering a major chunk of the surface area of the wall and decorating it with Christmassy elements like snowflakes, hollies, bows, and wreaths.
5. DIY Stars and Snowflakes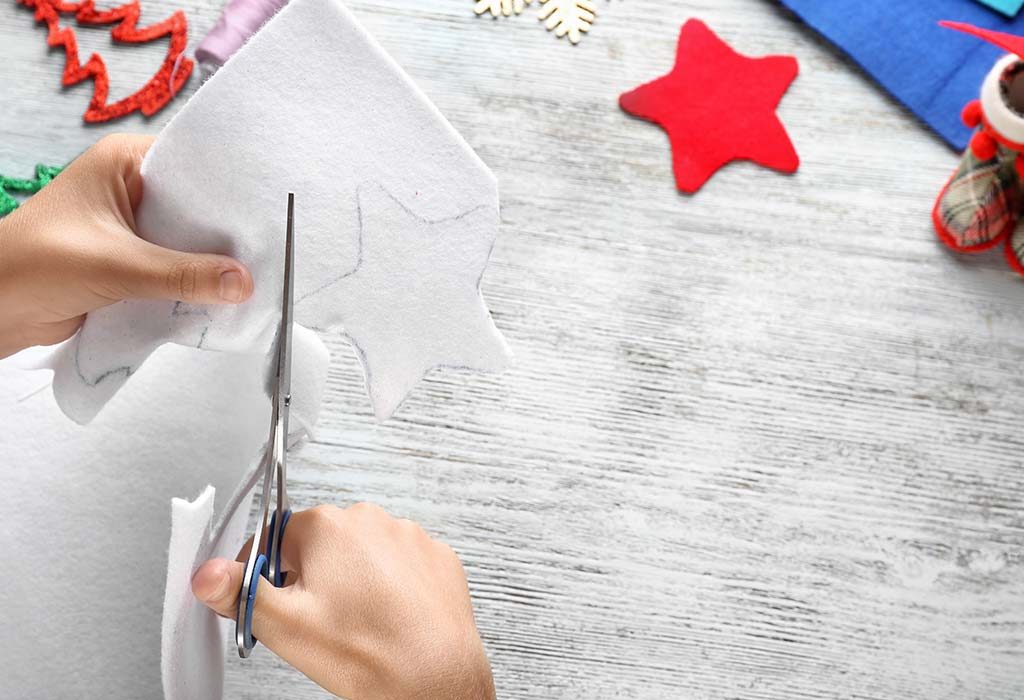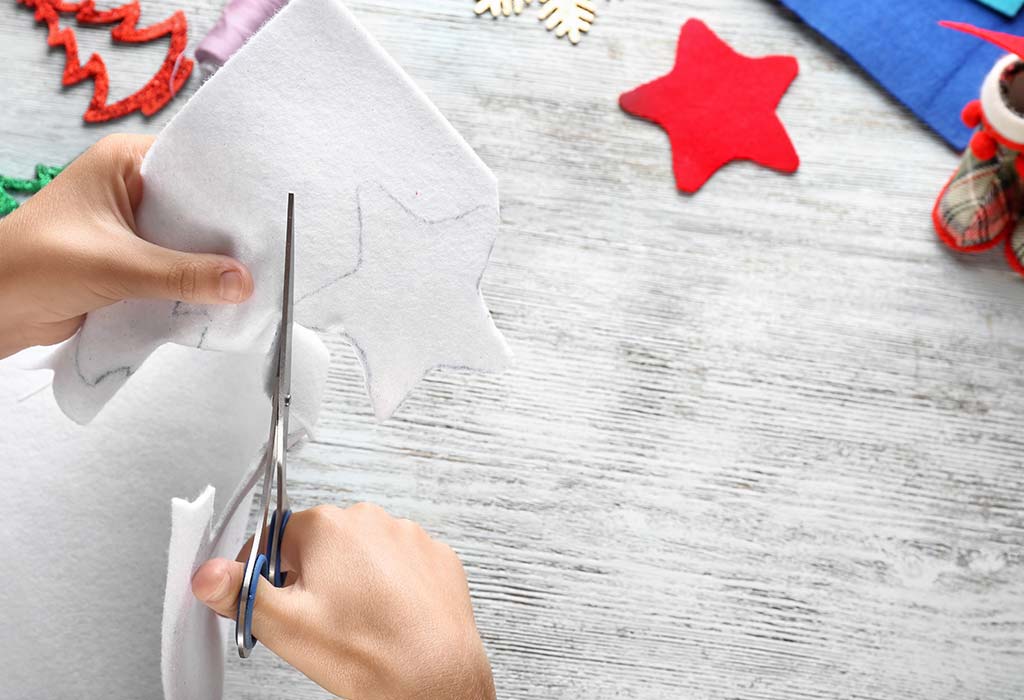 Turn your corridor into a wonderland with stars and snowflakes hanging from the ceilings! You can simply download a snowflake and star template and give to your child – encourage him to colour it or decorate it using sprinkles and glue. Then, take a cardboard cutout of the same stars and snowflakes and simply glue them on. Tie the cardboard with a string, and hang it from the ceiling! This way, every night, you and your children will be reminded of a winter wonderland just by looking up.
6. Utilise Your Diwali Decor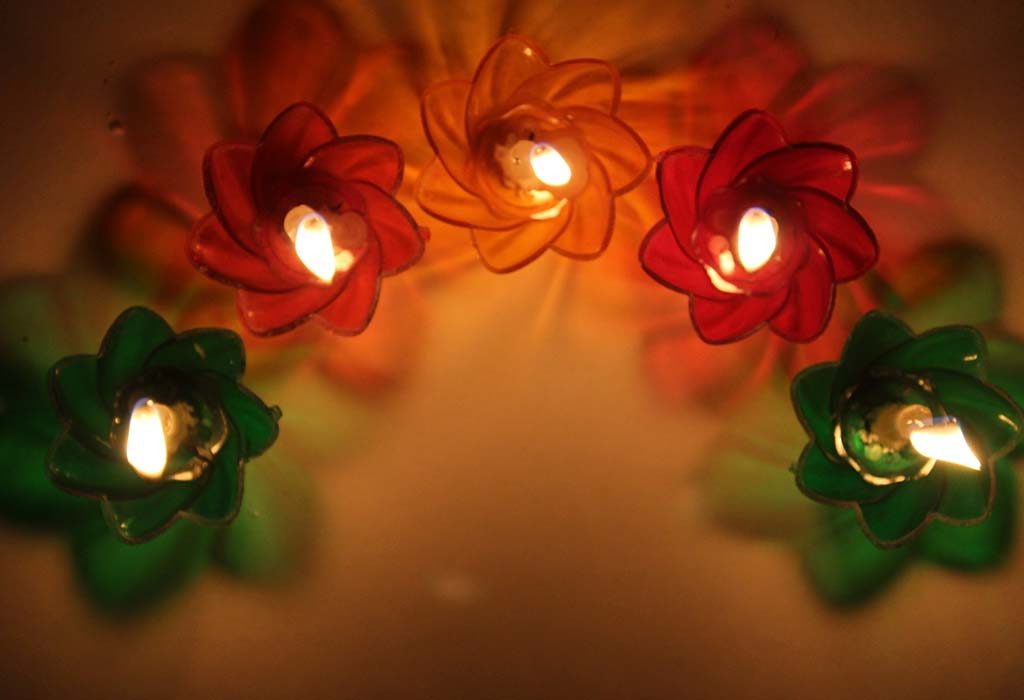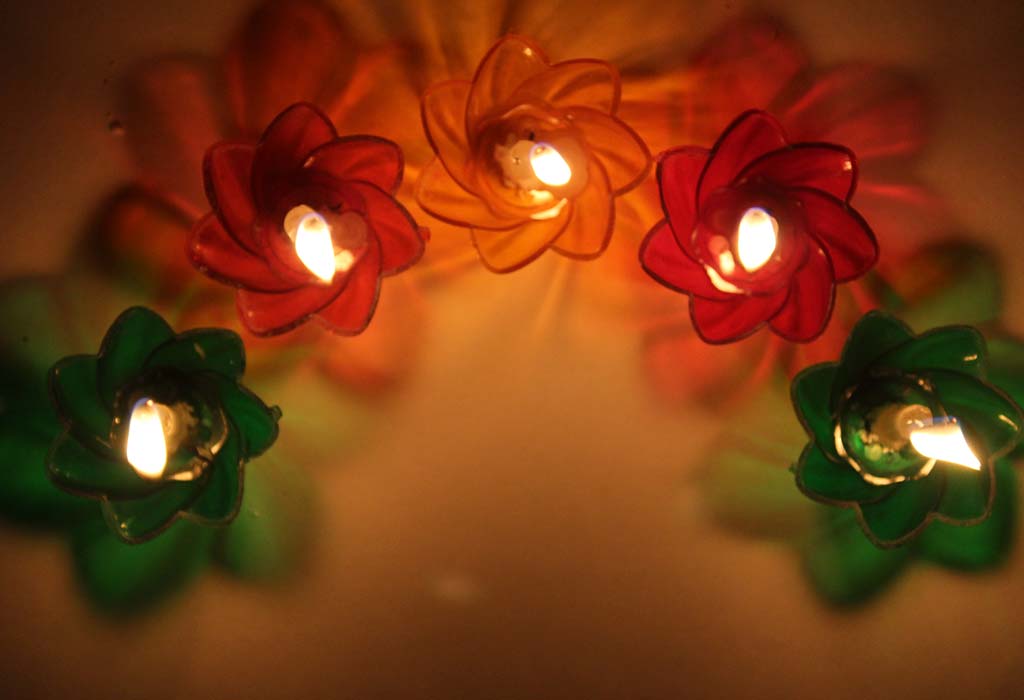 Don't let your Diwali decorations go to waste. Use your leftover Diwali lights to decorate your balcony and use green and red-coloured tea light candles to decorate your dining area.
7. Christmas Treats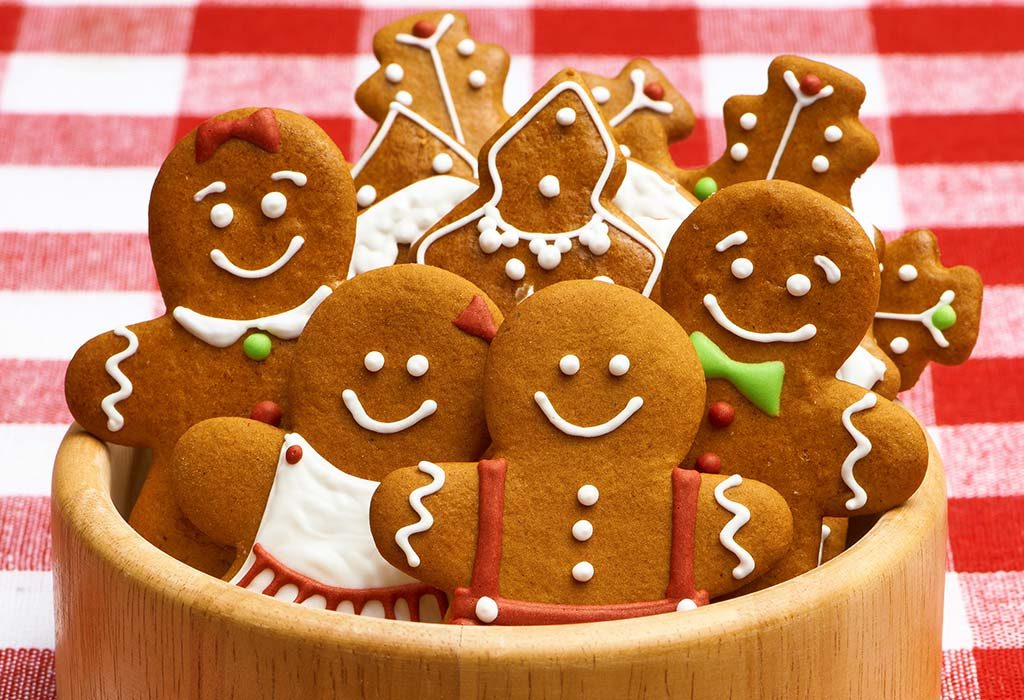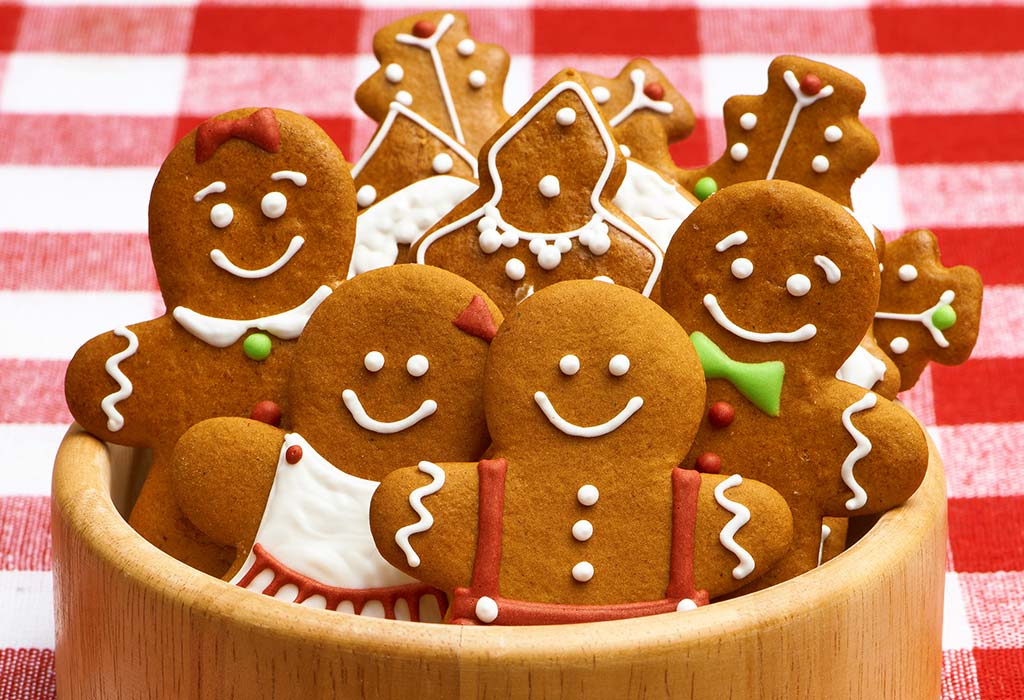 Christmas is incomplete without delicious Christmas treats such as the gingerbread man and rum balls! Bake your own gingerbread cookies and involve your children to decorate them with red, green and white icing and sprinkles. You could also make chocolate balls and coat them with grated coconut to make them look like snowballs. Put them onto a red paper plate and use them as a centrepiece for your Christmas dinner party.
8. Rudolph the Red-Nosed Reindeer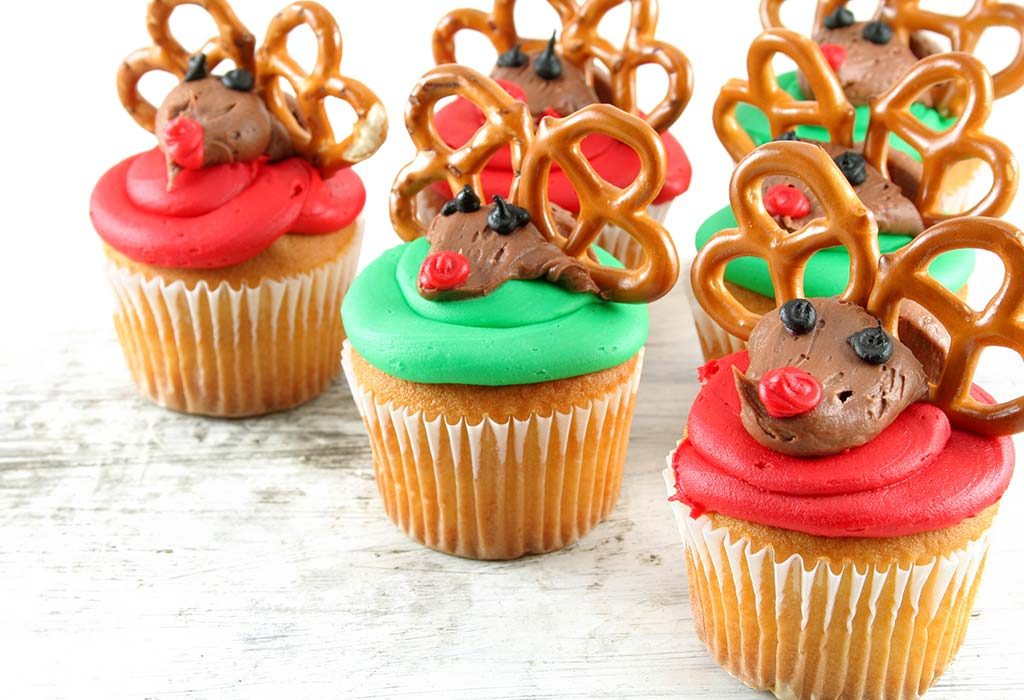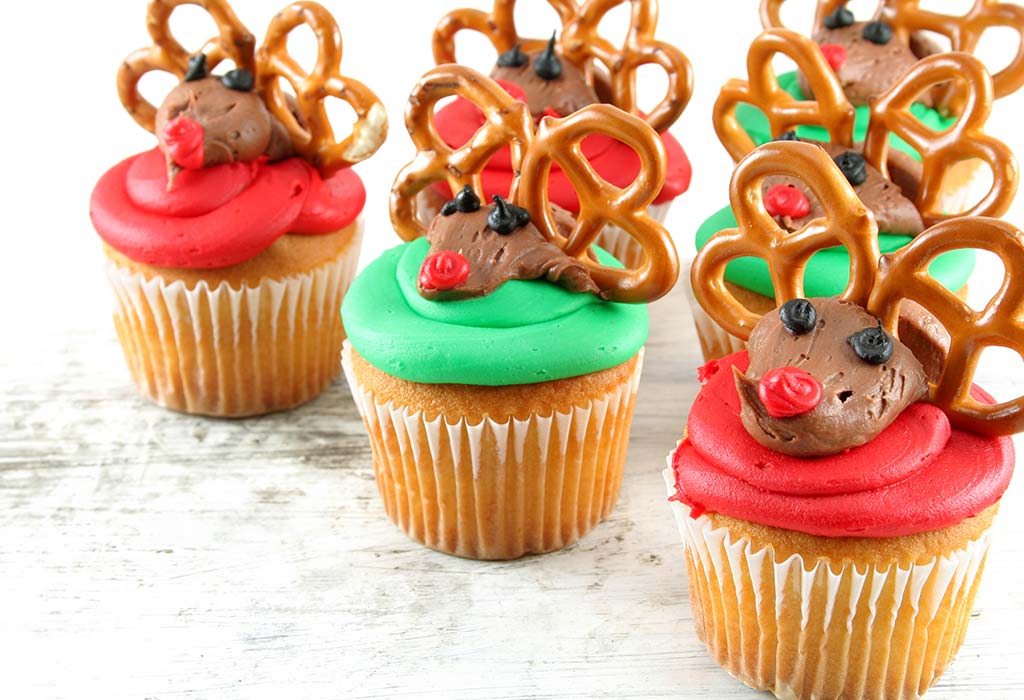 Last but not least, let's not forget our favourite: Rudolph the red-nosed reindeer! You can turn him into a fun Christmas ornament and use it as a treat for your children. Glue two candy cane sticks or pretzel sticks to a thick bar of chocolate, and add a small, red-coloured edible sphere in the middle of the bar. There you have it – your very own Rudolph! Give this to your child as a Christmas snack.
As Dr. Seuss said, "Maybe Christmas doesn't come from a store. Maybe Christmas…perhaps…means a little bit more!". We mustn't forget that Christmas is not just about trees, ornaments and the other shiny things that come along with it -it's the spirit and belief that you have within. It's not what's under the tree that matters, but who is gathered around it.
This Christmas, forget all about your deadlines at work, or your little one's submissions at school. Enjoy it with your family and loved ones. Celebrate it the way you want to. It could be going out for a Christmas dinner or simply snuggling together under a blanket and watching Christmas movies with your family or best friend. 'Tis the season of joy and giving – this Christmas, promise yourself to give the most that you can to the ones in need. Merry Christmas and a very happy new year!
Also Read:
Amazing Christmas Gift Ideas for Everyone
Best Christmas Messages, Wishes, and Quotes
Adorably Cute and Creative Christmas Cake Decoration Ideas
Creative Christmas Tree Themes
?>