29 Unique Christmas Tree Decoration Themes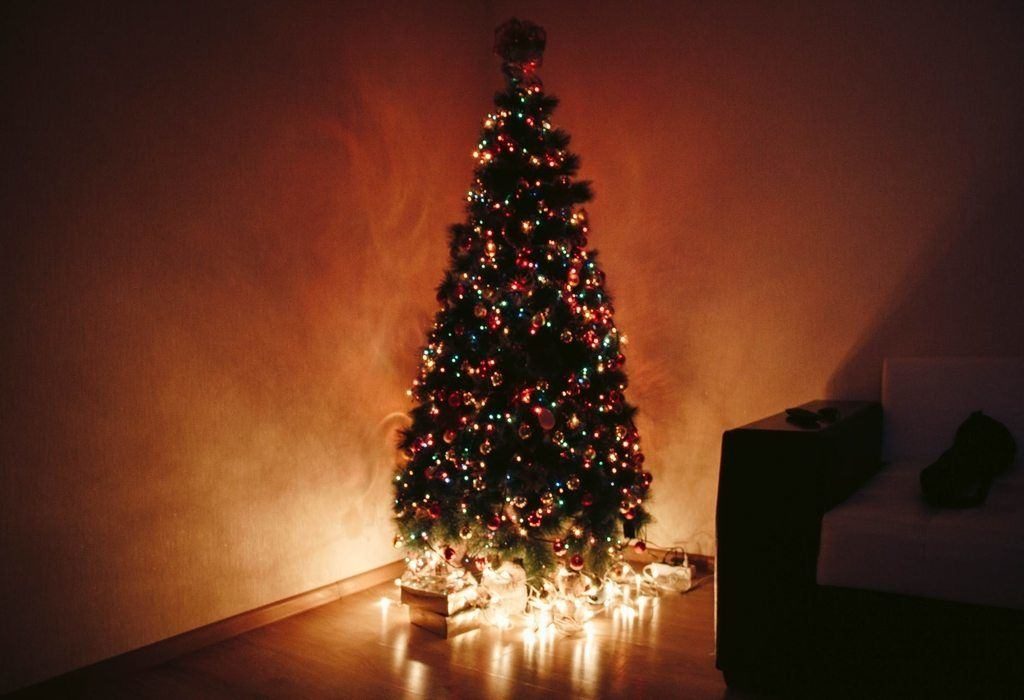 In this Article
Have you planned on a Christmas tree theme yet? Trees have evolved from being simple fir and pine (and their paper and wire versions) to stunning, awe-inspiring, and magical! Do you know the story behind the Christmas tree? Traditionally, the evergreen fir tree is a sign of everlasting life – just like God's eternal love for his children. So, how about unleashing your own version of everlasting Mommy Magic with some gorgeous Christmas tree designs?
Just one thumb rule before you embark on a theme – keep in mind the amount of time and money you're willing to spend and the space you can safely use to decorate without chances of accidental tripping or damage. Kids take Christmas very, very seriously when it comes to being in their most hyperactive state!
Christmas Trees That Make Your Home Magical
Discover the enchantment of the holidays with these captivating Christmas Trees That Transform Your Home into a winter wonderland of magic and joy.
1. Glow in the Dark Christmas Tree
This Christmas, why not glow up the tree with dazzling fairy lights and welcome Santa.
2. Colorpop Christmas Tree
Going for monochrome? Too boring! Why not try for a colorful Christmas tree this year? Adorn your tree with vibrant shades like pink, gold, and blue and it will definitely jolly up your space.
3. Camp Out Christmas Tree
If your Christmas plans are of camping out this year, then why not use the opportunity to decorate outdoor trees with beautiful Christmas ornaments! This amazing decoration style is so stunning that you may just have your garden birds pop in for a visit!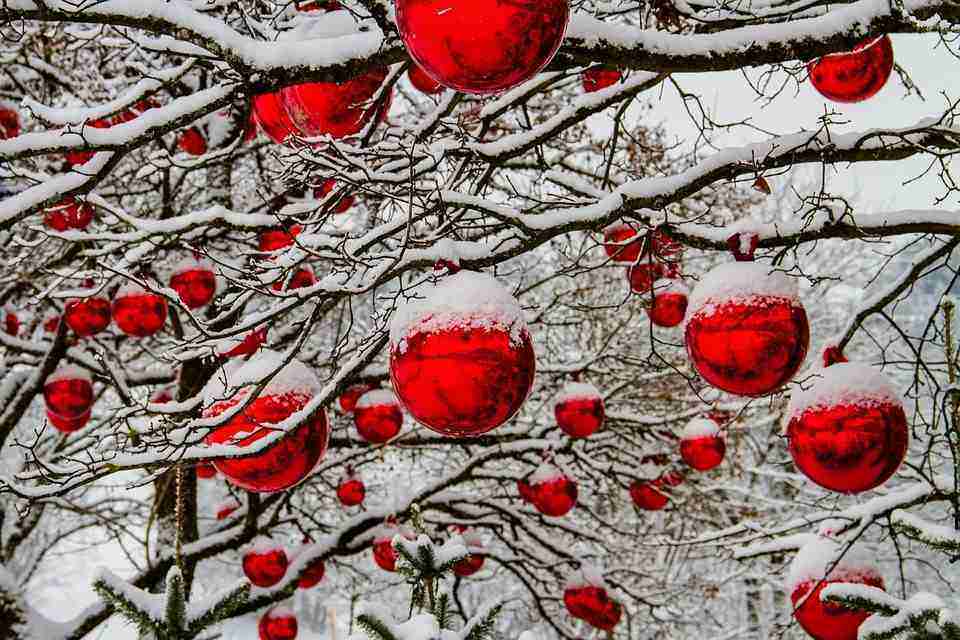 4. Art Attack Christmas Tree
This neat and clean felt tree could be made in a matter of hours, and adorn your living room wall this season.
5. Hogwarts-Special Christmas Tree
Who does not want to visit the magical school of Hogwarts on a magical Christmas night? For all Harry Potter fans out there, this is the Christmas tree you might want to have!
6. Elves-Themed Christmas Tree
If you are sold on the jolly nature of elves, we suggest you have a close look at this elves-themed Christmas tree.
7. Candy Cane Christmas Tree
Instead of decorating your tree with your regular Christmas tree baubles, decorate it with your favorite Christmas candies. Beware – if you wanted a durable Christmas tree, this might not be the best idea!
8. Patriotic Christmas Tree
For all patriots, this style of X-mas tree decoration will be apt this Christmas.
9. Classic Christmas Tree
Classic never fails! You can go in a lot of different directions when decorating a classic Christmas tree.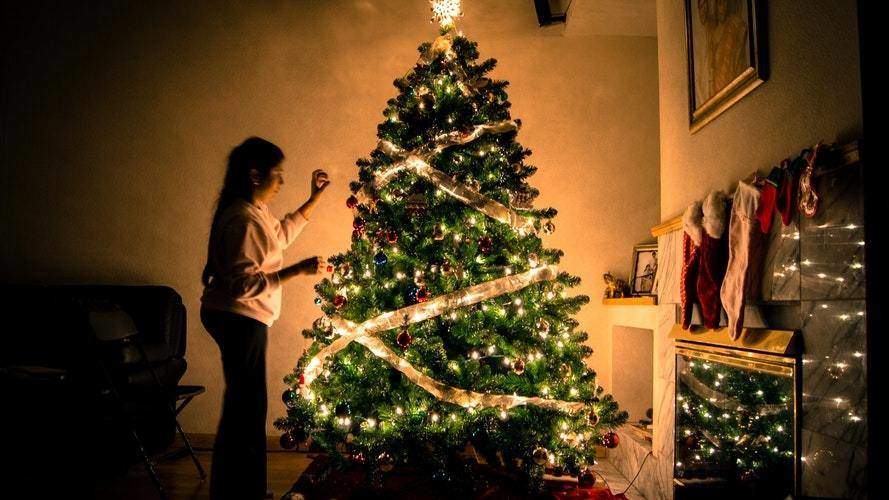 10. Blue-and-White Christmas Tree
Use big blue baubles interspersed with white to build a stunning blue-themed Christmas tree!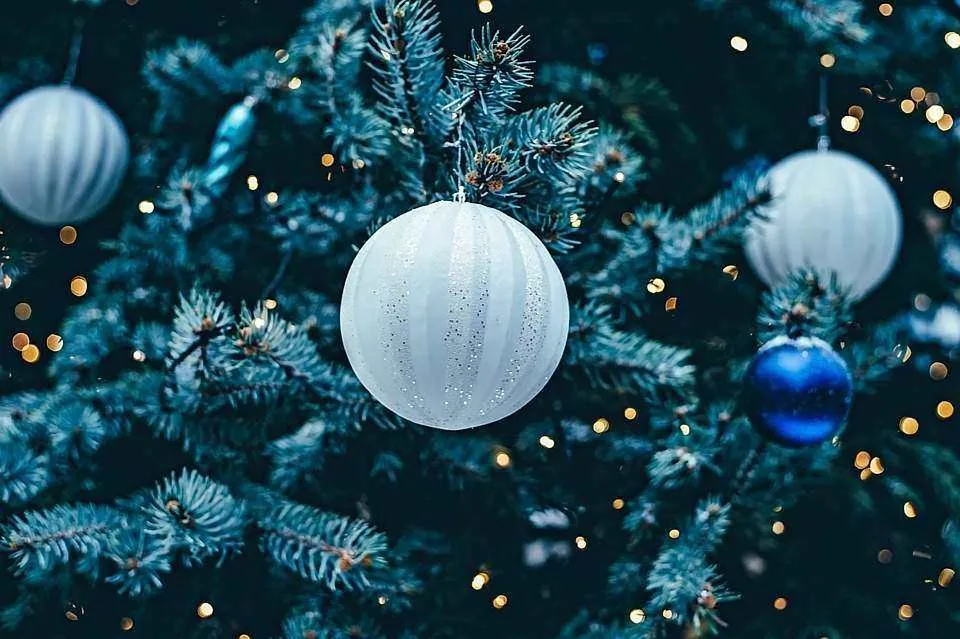 11. North Pole Christmas Tree
The land of Santa is a magical one! This North Pole-themed Christmas tree is every minimalist's dream with snow-covered bushes.
12. Gold-Themed Christmas Tree
Don't shy away from exaggeration when it comes to Christmas tree decoration. This Christmas, try a stunning gilded tree with gold ornaments hanging on white branches.
13. Subtle-Silver Christmas Tree
We can stand admiring this for hours at end. Chances are you wouldn't want to remove this tree till next Christmas!
14. Ravishing Red Christmas Tree
Make a design statement with red this Christmas season and click postcard-worthy pictures to share with your friends and family.
15. Miniature Tabletop Christmas Tree
No mood to bring home a pine tree? Well, have a makeshift Christmas tree at home with your favorite plant.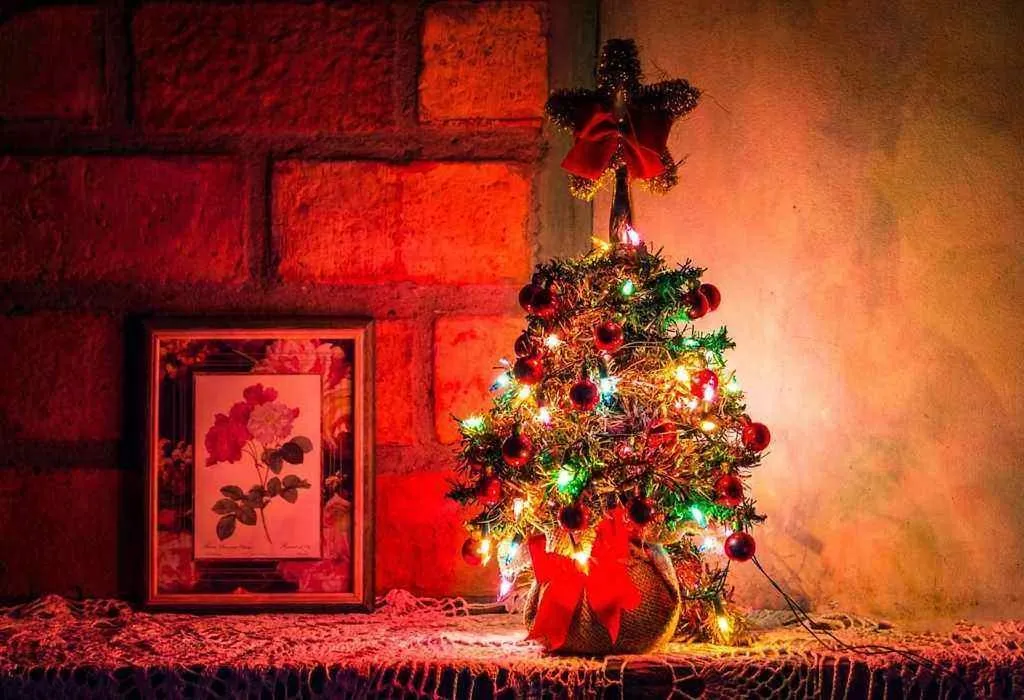 16. Pearly Perfection Christmas Tree
Sometimes, exaggeration takes the front seat when festivities come. This pearl-studded Christmas tree is everything a perfectionist can ask for.
17. Ribbon-y Affair Christmas Tree
Ribbons never go unnoticed when tied to perfection! This year, let your Christmas tree have a ribbon-y affair with lights and ribbons.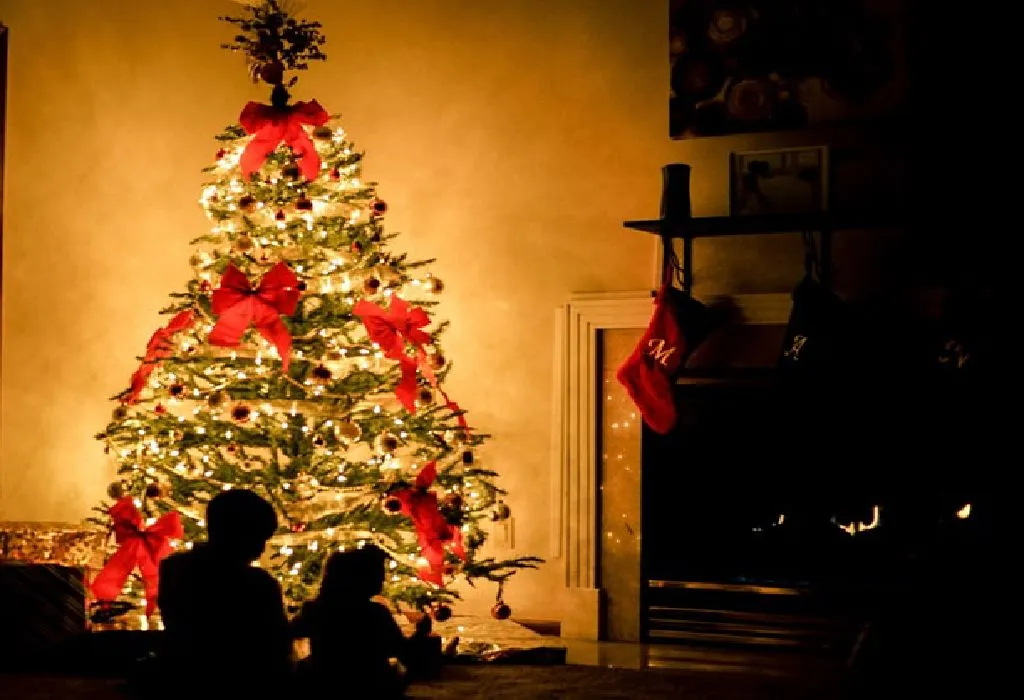 18. Succulent Christmas Tree
Resisting to commit to a full-sized Christmas tree or running out of space? Then make the best use of succulents and bring home a mini succulent Christmas tree.
19. Floral Christmas Tree
These fresh and beautiful flowers will brighten any Christmas tree. If you have some extra time, then you make flowers using felt or velvet cloth.
20. Rustic-Themed Christmas Tree
Large twigs and burlaps wrapped with fairy lights are sure to give any Christmas tree a rustic look.
21. Pom-Pom Christmas Tree
Colorful pom-poms, string lights, and bells bring a joyful look to the Christmas tree.
22. Aromatic Christmas Trees
Who does not want to have a tree that is not just visually pleasing but also freshens up the senses with the aromatic smell of cinnamon and orange?
23. Superhero-Themed Christmas Tree
Chances are you won't be able to take this Christmas tree down even after the festivities end if you have a superhero fan at your home.
24. Memory Lane Christmas Tree
For the year gone by, the memories you created, and the resolutions you look forward to making in 2022.
25. Movie Buff Christmas Tree
If you and your loved one are called classy movie buffs, then this is the right way to decorate your Christmas tree with movie and theatre-inspired artifacts.
26. London-Themed Christmas Tree
UK-themed Christmas trees with decorations of double-decker buses, Big Ben watches, plaid ornaments, etc., bring a vibe like you are living in the land of Britain!
27. Edible Christmas Tree
Do you mouth water when you think about Christmas? Then, why not take it to the next level and have edible Christmas decorations on your tree? Experient with tiny marshmallows, colorful sugar balls, gingerbread cookies, and whatnot.
28. Fairy Christmas Tree
Angels could also come calling this year if you decorate your Christmas tree with beautiful angels and ornaments!
29. Vintage X-Mas Tree
The bling of this vintage Christmas tree is sure to bring happy memories of your parents and grandparents.
Merry Christmas, everyone! Do share pictures of your own Christmas tree. Which of these themed Christmas tree decorating ideas did you use?
Also Read:
Real Types of Christmas Tree
Christmas Tree Decoration Ideas for Kids
Simple Ways to Decorate Your Home for Christmas