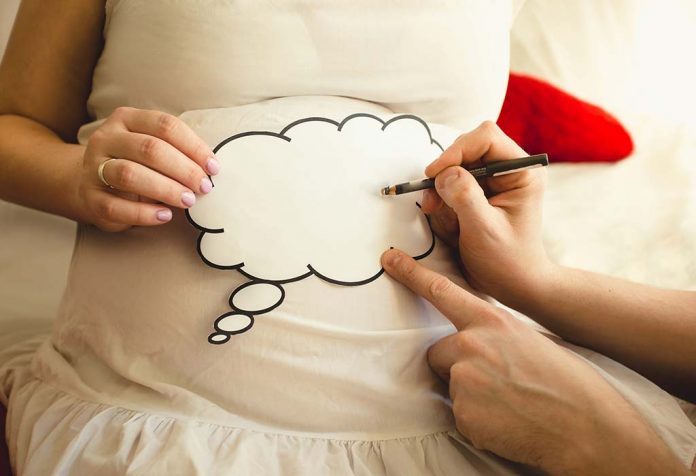 Last Updated on
The current millennial generation strives to find meaning in everything they do, especially when giving names to their babies. Preferring unique, powerful, and meaningful names over generic baby names used in the past, one of the names gaining considerable attention is Simba. Simba is a short name that is exotic and mainly found in African countries, especially the Kiswahili-speaking regions. It is a name that is both beautiful and rare as it is spoken primarily in the African nations of Tanzania, Kenya, Uganda, The Democratic Republic of Congo, and the Comoros Islands.
What Does Simba Mean?
Simba is a name that is short but packs a whole lot of meaning in two syllables. It is a boy child's, and its meaning translates to 'Lion.' The name is meant to evoke power and protect the baby from enemies for the rest of his life. Hence, it is not only part of a cultural tradition but also one that spells out continuity and tribal identity.
As mentioned earlier, it is originally a name or word that stems from the African Kiswahili language. Interestingly, also in Zimbabwe, Simba is an existing name. However, the meaning there refers to 'Power.' In other places, it means 'leader' and allied connections to the word such as independent, loyal, compassionate, empathetic, understanding, and forgiving.
Among the Hindi and Telegu-speaking parts of India, Simba is a word that means 'courage' or 'bravery.'
Origin
As mentioned earlier, it is of African origin and has both tribal and spiritual roots. This means that the giving of names in the general African nation is ritualistic and comes with many ceremonial connotations. As far as religion goes, it is not linked to any Christian or Islamic traditions but strictly to tribal rites as the Kiswahili-speaking nations believe in the presence of ancestral and animal spirits that watch over and protect the lives of the tribesmen.
Gender
Male
Pronunciation
Syllables
2 syllables
Length/Letter
5 letters
Name Variations/Spelling
A few places carry the name Simba because of cultural similarities and a common heritage. Here is a list of cultures that provide the Simba name variations, along with their place or language. These also include other spellings for Simba or names that sound similar and even have similar meanings.
| | |
| --- | --- |
| Name | Origin |
| Simba | Kiswahili |
| Simba | Shona |
| Simba | Indian |
| Simba | Sub-Saharan African |
| Simmba | Indian |
| Soumava | Indian |
| Sinopa | Native American |
| Sampo | Finnish |
| Sunniva | Latin/Norwegian/Scandinavian |
| Shinobu | Japanese |
How Popular Is the Name Simba?
Simba is a name that is primarily used in African and some parts of Indian culture. The name has not entirely come into popularity, generally speaking worldwide. It does not rank in the top 1000 names for babies since the 2000s. However, people came to hear about the existence of this name on a broader scale, thanks to Walt Disney's 'The Lion King' in 1994. The Disney movie was released that year, and the name of the baby lion was Simba.
As per SSA data collected, Simba's baby name ranking has not been within the last 1000 rankings in any year since 2000. There has not been any year where the name was recorded to be in the top 1000 rankings within America. This implies that Simba's popularity as a name suitable for babies is extremely low, as US citizens perceive.
Interest in Simba – Worldwide
Interest in Simba – US
Popularity of name Simba
URL: https://www.ssa.gov/cgi-bin/babyname.cgi
Where Is the Name Most Searched?
Search trends of Simba Worldwide
Overall, in the last ten years, the name Simba is most searched in Tanzania, followed by the other African of Somalia, Uganda, Zimbabwe, and Kenya, who recorded search results in single digits.
Search trends of Simba in the US
In the case of sub-regions in the US, the word 'Simba' has been searched for the most in Maryland, followed by Rhode Island, Delaware, Virginia, and South Dakota. While these search results span the last ten years and show an active interest of the people in searching for the word, it does not necessarily imply that the people were searching for it as a potential baby name.
Middle Names that Go with Simba
Double names with Simba are also needed to be considered carefully. This is especially needed since fluidity in the full name when calling is essential to increase overall satisfaction with the name.
| | |
| --- | --- |
| Aaron | James |
| José | Ryan |
| John | Lee |
| Joe | Alexander |
| Harvey | Chad |
Famous People Named Simba
Famous movie names and people always help improve the popularity of a name linked to said person. In Simba's case, famous people called Simba can help catapult the popularity of the name exponentially.
| | |
| --- | --- |
| Celebrity Name | Profession/Famous For |
| Simba | Character from The Lion King |
| Simba | Rapper |
| Jayson Simba | Actor |
| Simba Dibinga | Stuntman |
| Stephanie Simbari | Actress |
| Cok Simbara | Actor |
| Jabari Simba | Actor |
| Amara Simba | Football Player |
Similar Names & Last Names
Choosing baby names like Simba can help you maintain the name's strength and power while making it unique. However, being aware of family names for Simba can also help you to ensure that the name sounds cohesive. Other names for Simba include:
Names That Sound Like Simba
As mentioned earlier, Simba is a name that is powerful and can mean many things, from Lion to adjectives such as courage, bravery, power, etc. Here are some more names that rhyme with Simba:
| | |
| --- | --- |
| Simao | Siman |
| Simha | Simson |
| Synnove | Sanvi |
| Shambhu | Synova |
| Shunpei | Sunniva |
Sibling Names Related To Simba
It is usual that most African households will have more than one child to a family. Simba being a predominantly African name, here are some sibling names that go with Simba. You can choose sister names for Simba and brother names for Simba to ensure that your children sound cohesive together.
| | |
| --- | --- |
| Sister Names for Simba | Brother Names for Simba |
| Adhra | Achak |
| Jamani | Imani |
| Kuamsha | Nuru |
| Mzuzi | Tumaini |
| Nadira | Zahoor |
| Kai | Jelani |
| Imara | Haki |
| Afiya | Daudi |
| Adhra | Oyana |
| Adila | Okumbo |
Nicknames for Simba
While Simba is a short and sweet name on its own, using nicknames for your son named Simba can make you call him more affectionately. Find some possible nicknames for the name as given below:
| | |
| --- | --- |
| Sim | Baba |
| Abmis | Simso |
| Simmie | Ba |
| Simsim | Simbaka |
| Im | Sims |
The name Simba carries not just cultural values but also an entire ancestry of knowledge that holds it together. It is noble, rich in tradition, and carries a lot of hope for the future life of the male baby. In this way, name your son Simba and make him a part of the glorious culture and tradition rooted in Africa.
Sources/References
Social Security Administration: https://www.ssa.gov/cgi-bin/babyname.cgi
Simba Name Popularity in the United States: https://trends.google.com/trends/explore?date=2011-01-01%202021-07-16&geo=US&q=Simba
Simba Name Popularity Across The World: https://trends.google.com/trends/explore?date=2011-01-01%202021-07-16&q=Simba
Simba Name Interest in the United States: https://trends.google.com/trends/explore?date=2011-01-01%202021-07-16&geo=US&q=Simba
Simba Name Interest Across The World: https://trends.google.com/trends/explore?date=2011-01-01%202021-07-16&q=Simba