Should Pregnant Women Consume Propranolol?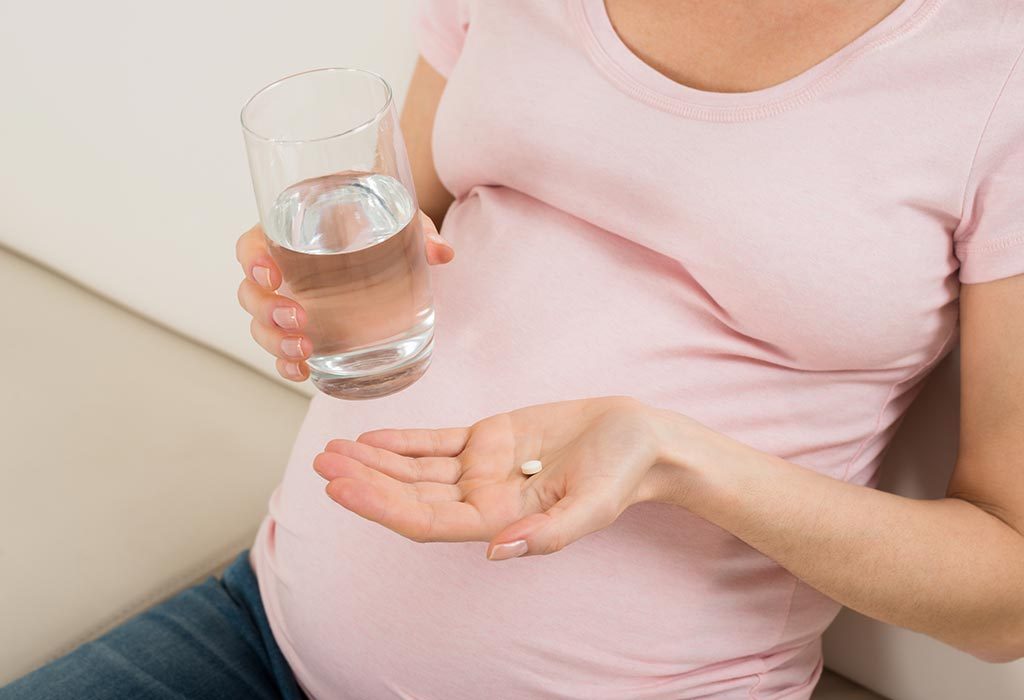 Certain health conditions exist for a long time. Irregular heartbeat or erratic blood pressure are a few of them. Medications can help you deal with these conditions as you age but when it comes to pregnancy, it is essential to be careful. One such medication is propranolol. This article explains whether it is safe or unsafe to consume medication such as propranolol during pregnancy.
What is Propranolol?
As mentioned earlier, propranolol is a kind of medication used to deal with certain common health-related developments.
Several health-related conditions can be treated using the medication called propranolol. The list would include common issues like tremors, anxiety, angina and accelerated blood pressure, to name a few.
Propranolol can help in tackling these minor but common health-related conditions, as it is a beta-blocker.
There are different forms in which this medication can be consumed, such as tablets, syrups or capsules.
It can also be used to treat severe migraines. The question lies in whether the consumption of beta-blockers in pregnancy can have controlled reactions or might prove to be hazardous.
As we go ahead and understand the benefits of propranolol and its consequences better, we will understand the measure of the medication that is safe to be taken during pregnancy, along with the precautions that need to be kept in mind.
Is It Safe for Pregnant Women?
It is believed that propranolol is categorised into "Pregnancy Category C" by the US Food and Drug Administration. Research is being conducted on whether this medication can have a hazardous effect on the delicate foetus. Also, the lack of extremely well-curated studies on how these effects occur and how they might be cured in pregnant women is extremely scarce. Such scarcity makes it even more worrisome if the medication is given to a pregnant woman, and the effect is unanticipated or out of control.
Some severe conditions, such as an unforeseen cardiac arrest or hypertension, are common during pregnancy. However, if you take a medication just on your whim to control the prior situations, they might have a counter effect, which is not good for the foetus. Since it is now known that are no helpful studies available to understand or detect the adverse effects that this medication can have on a pregnant woman, if at all a situation arises where it has to be taken, the benefits of it may outweigh the risks that propranolol holds.
Adverse effects of Propranolol on Pregnant Ladies
Since there are no studies available, it is obvious that certain adverse effects might occur in pregnant ladies if propranolol is consumed. Let us get a better understanding of those adverse effects:
Many side effects might develop in pregnant women if they consume propranolol, such as lightheadedness, a sudden drop in blood pressure, slowing down of heart rate or blurry vision.
There might be unexplained cases of extreme tiredness or weakness. Lack of energy is quite common as a side effect of this medication during pregnancy.
Sleeping patterns might be influenced. It might turn out to be irregular and unhealthy for a pregnant woman.
Irregularities in heartbeat can also be a common adverse effect of propranolol.
Raynaud's syndrome is another side effect of this medication.
There may be sweating and shivering.

Can Propranolol Cause Miscarriage, Stillbirth or Birth defects?
Miscarriage, stillbirth, and birth defects-are a few of the most common concerns that any pregnant woman might have if the wrong medication is consumed. Pay attention to the dosage prescribed.
Studies are scarce regarding how hazardous propranolol can be for pregnant women. However, the few studies that exist do not indicate that a miscarriage is one of the harmful adverse effects of this medication. However, more studies might be required to determine it.
Certain studies, specifically those of the Danish Fertility database or the Danish National Hospital Register, determines that a condition such as perinatal mortality was observed in a section of women who were exposed to the medication. This suggests that there is quite a high chance of stillbirth as per the available statistics and analysis.
There are quite a few observations made and conclusions drawn regarding birth deaths. Women who were exposed to propranolol for quite a long period developed a few conditions such as intrauterine growth retardation, a smaller sized placenta, unforeseen foetal depression at the time of birth or conditions like bradycardia and postnatal hypoglycemia.
Therefore, it is always recommended to consult your doctor before going ahead with this medication, especially during pregnancy.
How Much Propranolol is Usually Recommended By the Doctor During Pregnancy?
The US FDA already makes certain recommendations regarding the dosage of this medication. However, the dosage also depends on your condition and medical history. Make sure to consult your doctor before taking this medication.
Can It Be Taken Occasionally?
It is mostly recommended to not consume propranolol occasionally, without the doctor's advice, during pregnancy. The reason being that the withdrawal process of this medication from your body takes over 10-14 days. There might be unforeseen symptoms that develop because of it. Hence it is best to consult your doctor even for occasional consumption.
What to Do if You Have Already Consumed Propranolol While Pregnant?
If, due to some uncontrollable reason, there arises a situation where you have already consumed propranolol, the first and foremost step is to inform your doctors. Your doctor, who has a full understanding of your pregnancy, needs to be informed and needs to know the dosage taken. After this, it can be decided whether you need further dosages. Also, it is best to take the lowest dose that works and, at the same time, is not hazardous to the foetus.
Therefore, after a thorough understanding of what propranolol can result in if not carefully monitored while consuming during pregnancy, it is best advised to be always aware and consult your doctor. This will ensure that both you and the baby are safe and healthy.
Also Read:
Medicines while Pregnant
What Medicines to Avoid in Pregnancy
Are Allergy Medications Safe in Pregnancy?