Religious Exemptions for Vaccinations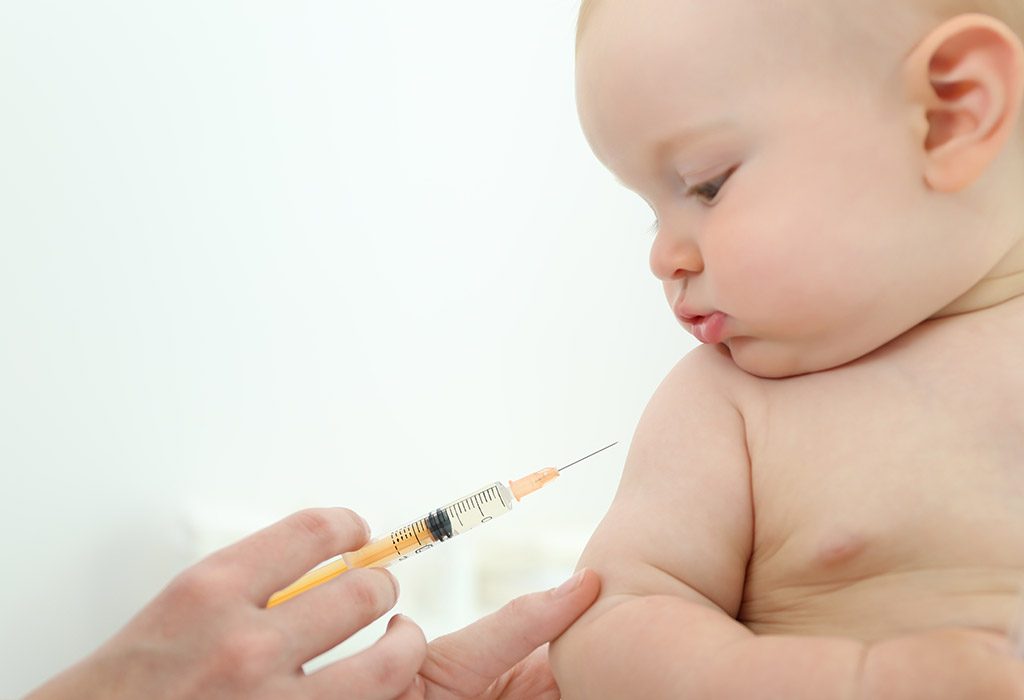 Getting your kid vaccinated against many vaccine-preventable diseases is one of the safest options to protect your kid against such diseases. However, this path-breaking medical achievement of the 20th century is losing its grip in some of the modern-day parents from across the globe as they are refusing to get their kids vaccinated. Where some parents are refusing to do so because of philosophical or social reasons, many parents are doing so because of religious exemptions. In this post, we shall learn more about religious exemptions to vaccines in detail.
What Are 'Religious Exemptions for Vaccinations'
Religious beliefs and values are followed by some people with strict adherence, and anything that is against their religion may not be acceptable to them. For this sheer reason, some people may opt out of getting their kids vaccinated because that may be against their religious sentiments and beliefs. As many as 45 states in the United States of America protect the religious beliefs of people under the First Amendment regarding getting their kids vaccinated while the kids still attend school. However, there are only 15 states in the US that allow the same exemption for moral, personal, or other such kinds of belief. As per one of the studies, the vaccine exemption trend due to religious reasons is rising because not many parents can state personal reasons for such exemptions, although there are very few religious groups that state vaccine exemptions.
A Rise in Religious Exemptions
One of the main reasons for the rise in religious reasons not to vaccinate or religious exemptions is the unavailability of personal exemption to the parents. Therefore, if the state takes the parent's right to exempt their kid from getting vaccinated, it is quite likely that parents may opt for religious exemptions to do the needful. In the state of Colorado that comes under the category of 15 states with religious exemptions for vaccines that allow personal as well as religious reasons to exempt kids from getting vaccinated, it was observed from 2011 to 2018 that children were as much as four times more likely to be unvaccinated because of their parent's personal reasons than the religious ones.
Another example includes the state of Vermont that allowed both personal as well as religious exemptions. However, in the year 2015, Vermont emerged as the first state to cease any kind of personal belief exemptions. And thus, from 2015 onwards the state has seen a remarkable shift in the religious exemptions that surged 7 times more, which is from 0.5% to 3.7%.
Main Categories of Vaccine Exemption
Ever since the advent of vaccination, there have been people or certain groups of people who have been trying for exemption from the vaccination schedule due to various reasons best known to them. However, in the present times, these exemptions can fall under the following main categories:
1. Philosophical Exemptions
These are the kinds of exemptions that are personal to people, which means they opt for exemptions based on their own beliefs.
2. Religious Exemptions
These are the kinds of exemptions that are based on the religious beliefs or sentiments of tenets of some organized religions. They opt for such exemptions because there are some religions against vaccines and thus, do not allow their followers or prohibit them from getting vaccinated.
3. Medical Exemptions
Apart from personal or religious exemptions, sometimes parents may opt out of vaccinations because of medical reasons. This may happen under situations when the child has some immune system disorders, the allergic reaction towards a particular vaccine or components present in certain vaccines. If there is any such condition, parents may opt for medical exemption against vaccination.
It is mandatory to get your child vaccinated against preventable diseases if you wish to admit him to a school. However, many children who fall under any of the categories mentioned above, are allowed to attend school in the US. The vaccine exemption rules that apply to children who attend private or public schools may not hold for home-schooled kids.
Religious Groups That Refuse Child Vaccination
There are many major religions, such as major Christian denominations, Islam, Judaism, etc., that do not fall under the category of religions that do not vaccinate. At the same time, there are some religions that have an absolute and strict religious objection to vaccines. Some examples of a religious exemption for vaccinations are:
The First Church of Christ, Scientist (Christian Scientist), believes that vaccines are unnecessary as they strongly believe in the power of praying.
There are few Christian groups opposed to the idea of vaccines as they believe that vaccinations include cells from the fetus, which is against their religion.
According to Dutch Reformed Congregations, vaccinations are not required as they interfere with the divine providence.
Some churches follow religious immunization exemptions, including Church of the First Born, First Century Gospel Church, End-Time Ministries, Faith Assembly, Faith Tabernacle, etc.
Religious Groups in Support of Child Vaccinations
Where some religions are against vaccines, there are many religious groups that support child vaccinations. Here are some of the groups that are in favor:
1. Hindus
Hinduism includes four major branches, and none of these four branches propagates any religious exemptions against vaccinations. The countries with the majority of the Hindu population that is India and Nepal, both have a very high rate of immunization.
2. Muslims
Some Muslim fundamentalist groups oppose vaccines like polio in countries such as Pakistan, Afghanistan, Nigeria, etc. because they believe that it is a conspiracy to sterilize the Muslim population in the area. Apart from these few groups, several Islamic leaders and Imams have issued fatwas and Islamic instructions stating the importance of the role of immunization.
3. Jews
Vaccination is not prohibited in the Jewish religion; however, there are certain confusions that are doing the rounds. These confusions are present because it is believed that some vaccines may contain traces of porcine or pig and other kinds of gelatin components, which puts such vaccines under the prohibited dietary category and thus prohibit the members of the Jewish community from getting any such vaccines. However, vaccination is usually encouraged because it is judged based on the medical law present in Halachic codes.
4. Jehovah's Witness
As per the ancient Jehovah's Witness beliefs, vaccines were strictly prohibited until 1952. However, the same year it was stated that vaccination is not a violation of Noah's everlasting covenant as stated in Genesis 9:4 and it also does not prohibit God's commandment stated in Leviticus 17:10-14.
5. Catholics
Though there are a few Catholic groups that are opposed to the idea of vaccines, however, the Catholic Church is in favor of immunization. Even a few vaccines such as rubella, varicella, hepatitis A, etc. that use cultured cells obtained from the aborted fetuses is acceptable by the Church.
Laws Regarding Limiting Vaccine Exemptions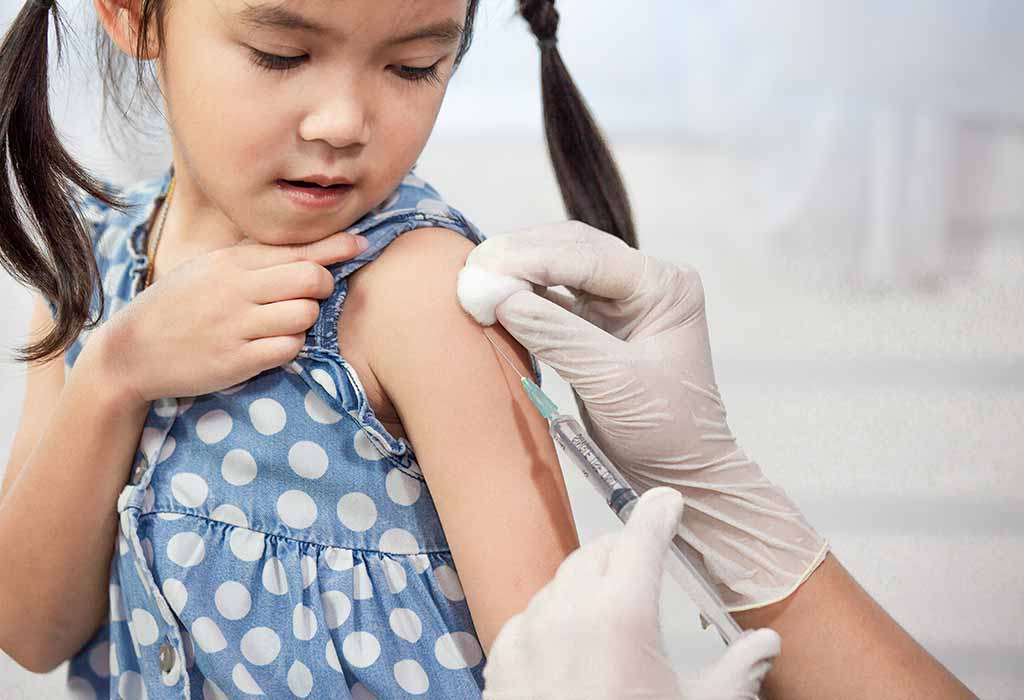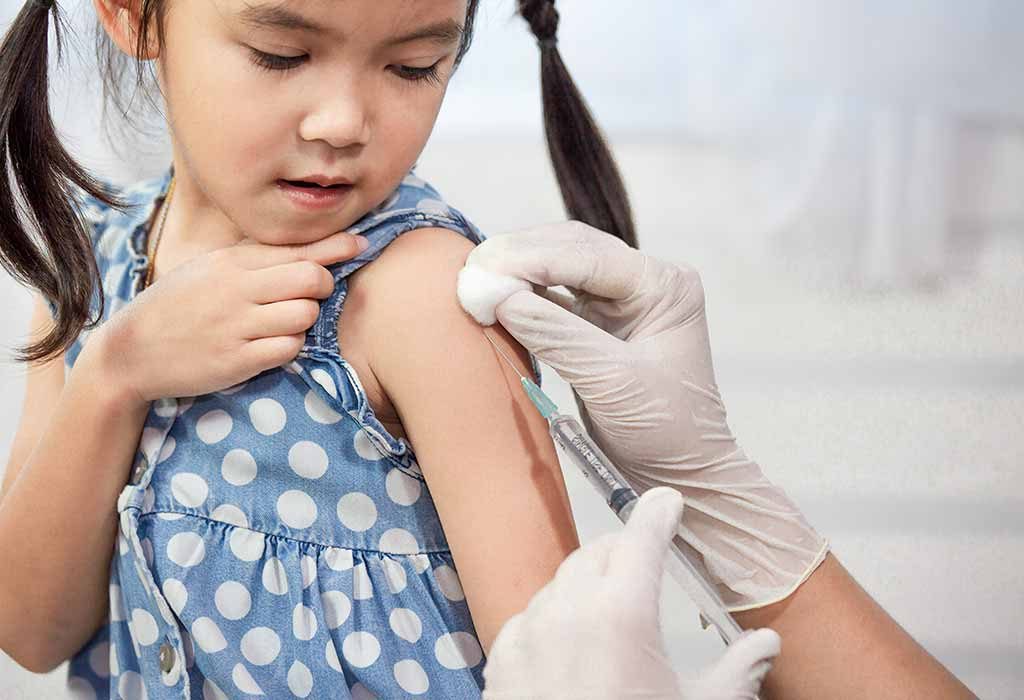 Recently many states in the US are limiting and lifting the vaccine exemptions. The changes are due to many outbreaks that include the State of Ohio on the East Coast, which registered three outbreaks of measles in 2018 alone that occurred amongst the unvaccinated Orthodox Jewish Community. Another outbreak, which was one of the biggest outbreaks in Ohio, included close to 400 people of unvaccinated Amish Communities. Yet another measles outbreak was reported back in 2013 in Texas amongst other such outbreaks that resulted in changes in the present state of the law regarding religious exemptions.
The major breakthrough came when the state of California adopted one of the stringent vaccine laws in the US after a serious measles outbreak occurred in the state. Though there have been strong resistance and opposition from people, however, there have been discussions regarding limiting the medical exemptions as well.
The ones who protest such laws are not usually proposing religious citings, but they are more worried about why the government is vested with the right to enforce a vaccination schedule for their kids. Also, there are doubts and worries about whether or not such vaccines are safe for their kids. The concern is also regarding giving too many shots at such as young age. However, the government is making all the efforts in solving all such queries and concerns by appointed a dedicated team of professionals to do the needful and also assuring the efficacy and safety of all the vaccines. People are also assured that these life-saving shots will ensure safety against many life-threatening diseases to their babies.
There have been severe outbreaks of vaccine-preventable diseases in people in favor of religious exemptions. However, there are only a few religious groups or religions against flu shots and other such kinds of vaccines. More and more religions are encouraging their members to get vaccinated against many vaccine-preventable diseases.
If you follow a certain religious group that is in favor of vaccine exemptions, we recommend getting in touch with your paediatrician to understand the intricacies involved by not getting your child vaccinated, before taking any call!
Also Read:
Childhood Vaccinations for Various Diseases
How to Make Vaccination Fun for Children
Child Immunization & Vaccination Schedule