Potty Training Methods – Choose the Best One for Your Child
In this Article
You could have reached the end of your patience spectrum after spending on diapers. Your child is about to start an activity or school that requires them to be mandatorily potty trained. Once you begin, you will realise that there are a lot of specifics that you are unaware of.
Unfortunately, potty training is not as simple as directing your child to the toilet and getting them to use it. As you speak to peers or start your own research, you will start feeling overwhelmed with the difference of opinions and approach to styles of training. So how do you decide what works best for you? Well, we cannot say what will work and what will not, but we could list the pros, cons and the steps involved in a few of the most popular potty training methods.
Which Are the Best Toilet Training Methods for Children
If you are ready as a parent to start potty training your child, the next stage is to consider which style is best suited for you and your child. There is no bespoke method that will guarantee results and every method to potty train comes with its fair share of advantages and disadvantages. There are different potty training methods. Listed below are a few and we have elaborated the advantages, disadvantages, process involved and who it is suitable for.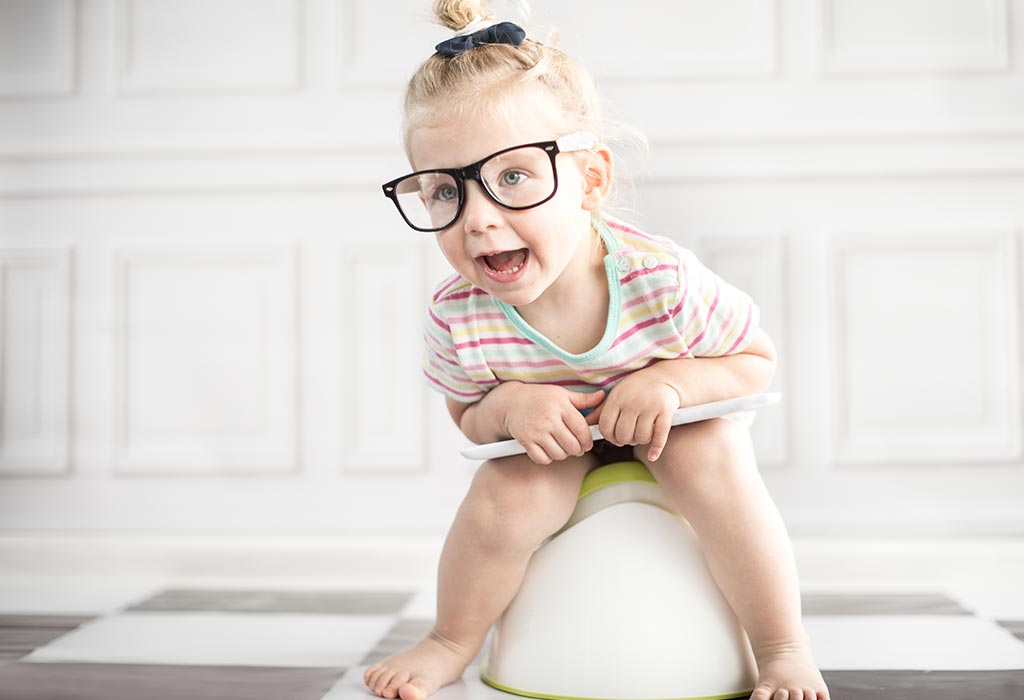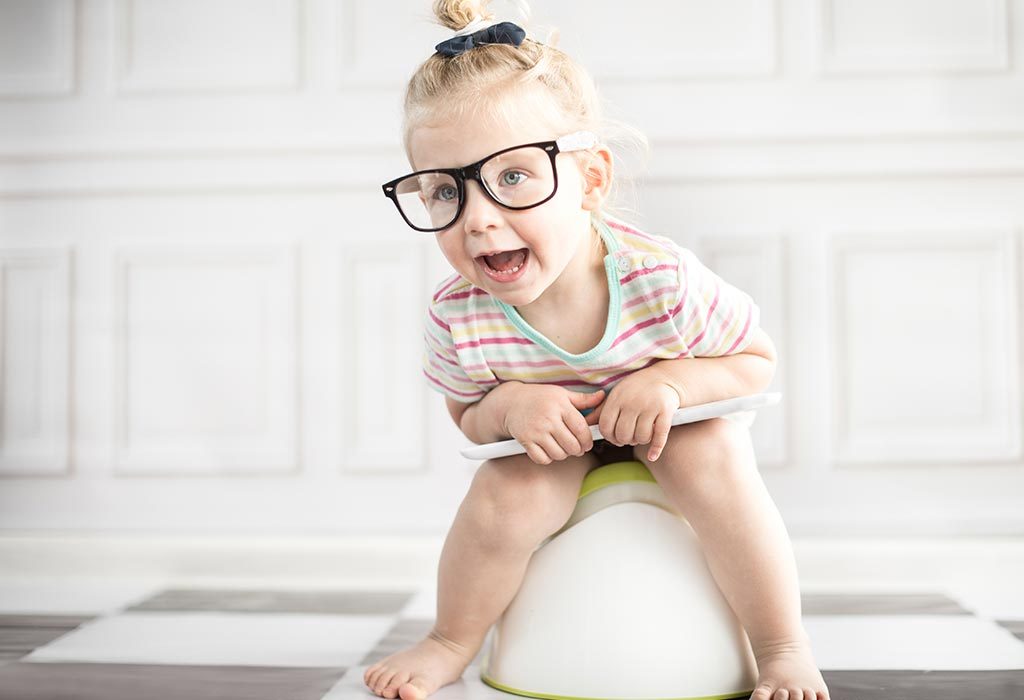 1. Child Oriented Potty Training
Introduced by T Berry Brazelton, a paediatrician, this is the most successful potty training method for toddlers and takes into consideration the readiness of the child to train. Parents who are happy to wait for their children to be ready to cooperate will highly benefit from this method.
Suitable For:
Suitable for 2-3 years of age, preferably 3 years when the child can tell you when they want to use the toilet or go to the bathroom.
Pros
Does not require a parent to put their entire focus on this task or set aside dedicated time for it.
Instigated by the child, this method involves less resistance and regression.
Cons
Not a plan which yields quick results.
Parents may have to continue paying for diapers for long, unlike other potty training methods.
Process
Parents must talk about using the toilet with their children and encourage them to use it.
No extensive efforts must be made to push the child towards it.
Parents should continue to talk to the child and keep a watch on the child's natural interests to develop and encourage the child to act on their own instincts.
Parents can also use themselves as models and get children to mimic them.
Parents let kids take the lead in making their trips to the bathroom and continue using diapers or pull-up training pants until a child goes to the toilet before wetting or soiling their diapers.
2. Training Pants
A shopping milestone- a mother will always cherish buying her kid's first pair of underpants. Training pants are slightly padded to absorb the liquid in case of any accidents and is one of the best methods to potty train a boy.
Suitable For:
It will be suitable for kids aged 4 and above who are not yet potty trained. 4-year-olds are a little wiser, communicate and understand better.
Pros
When a child wees or poos, the child will understand the sensation and how it feels to be wet or soiled.
The child will be more inclined to use the toilet.
Cons
Be ready for soiled areas- carpets, rugs, mats, floors will probably be covered in wee and poo.
Resist the temptation to scold the child and tell them that if they want to use the toilet you can take them.
Process
Get rid of the diapers and get your child to wear the training pants.
Take them to the toilet at regular intervals to see if they want to use the toilet.
Make sure you take them to the toilet after they have wet or soiled their pants so that they know what the feeling is like.
3. Three-Day Potty Training
Psychologists Nathan Azrin and Richard Foxx rooted for this train-in-days method and research suggest that this is also equally successful.
Suitable For:
It is suited for parents who wish to potty train their children quickly. It works best when a child is about 22 months old.
Pros
A quick training plan, it is best suited for parents who wish to send their children to playgroup, school or activity.
Cons
Takes away a significant amount of time from the family as the focus is entirely on potty training the child.
This method also has plenty of window for accidents as it is a fast-paced method.
Process
All diapers are thrown out on Day 1. Children are dressed in a big T-shirt and big size underwear. ( Make sure you have a large stock of underwear).
Encourage the child to have lots of liquids to start peeing.
Show the child the toilet and where they need to go if they need to pee.
Accidents are inevitable and parents must make sure they pick the child up halfway through the incident and get them to finish in the toilet.
This process must continue until parents are able to achieve success. Parents must stay calm, encourage children at every step and ensure that accidents are used as an example to teach the child.

4. Elimination Communication
One of the early potty training methods for girls and boys, Elimination Communication or Infant led method is very popular among families in Asia and Africa.
Suitable For:
It is generally begun when the child is months of age and finished by the time the child is able to walk.
Pros
Less expenditure on nappies.
Babies suffer fewer rashes because of soiled or wet nappies.
Parents feel more attached to their children.
Cons
Involves a substantial amount of time to train and wholly depends on catching cues from kids all the time.
It will not work if carers, caretakers or nannies change frequently.
Process
Disposable diapers are completely avoided and cloth nappies are used for the night. This helps the child to realise that they have wet themselves.
Parents rely on timing, patterns, gestures, sounds or just intuition to take their child to the toilet. The moment parents receive a signal they rush the child to the bathroom to relieve themselves.
5. Parent-Led Potty Training
Organized toilet training techniques, this method will appeal to you if you love schedules.
Suitable For:
It is ideal for parents who like to stick to a schedule and when a child has multiple caregivers. It can be started whenever the child is ready.
Pros
Ideal for different people looking after the child to follow the schedule.
There is no need to change the schedule or earmark days to focus solely on potty training.
Cons
As the visits to the toilet are not initiated by the child themselves, they may not learn to recognise the bodily signs of nature's calls.
Process
Parents could develop their own schedule for the child to visit the toilet. It could vary as per the family's convenience.
Parents could also encourage times when the child expresses interest to visit the toilet by themselves.
6. Wait-and-Pee/Wait-and-Poop
This method is simply following the scheduled clockwork approach with a little more precision.
Suitable For:
Ideal for children who are still on a nappy and need to be trained ( but there is some more time for them to be completely independent).
Pros
Fewer chances of accidents as your child is still on nappies.
You child will learn the instinct slowly and gradually when a pattern emerges slowly.
Cons
Children may not always cooperate to sit on the pot.
With nappies still on, the child may not learn to understand their natural instincts.
Process
With your child in pull-up diapers, get them to sit on the pot after waking up, before a nap, before meals and before bedtime.
There may be chances that the pot is empty. Flush it still for the child to know what follows next.


7. Potty Planner
A slow and steady approach, this method follows the child's lead and takes into consideration the readiness of the child to train.
Suitable For:
It is suited for those children who need to be prepped before any task or training.
Pros
Training is easy if your child is ready.
A casual approach, some kids could be quick learners.
Cons
This method could take a while if the kid is not ready.
Process
Set up a potty seat in the bathroom or living room. The idea is to get the child to get used to the idea of sitting at a different place to empty their bladder or bowels.
Gradually introduce the idea by reading potty training books or watching videos
For the first few days, the child may sit on the pot and do nothing. But with continuous effort, you will achieve the end result.
Once the child has gotten used to peeing or pooing in the small pot, you can make the next step of sitting on the toilet seat.
8. Eyes on The Prize
This method relies on rewards to entice your little one.
Suitable For:
Works well for children who love to work towards a goal or earn a reward for something they have done well.
Pros
Low-stress approach as there is no pressure to learn quickly.
Cons
There may be a demand after every successful trip to the toilet. It may take some time to wean off.
Process
Stock on things that your toddler or little one loves.
A reward chart ( at the bathroom door) might also help to track the progress and they can see their achievement as they work along.
9. Bare-Bottom
One of the effective potty training methods for girls, it catches on really quick.
Suitable For:
Ideal for girls and boys over 2.5 years of age.
Pros
Inexpensive as you do not need to spend on diapers.
Cons
Not good for parents who do not like their kids to remain naked for a long time.
Process
A great method for summers, let your child roam naked and encourage them to drink a lot of water.
Like the underwear, once the wee or poo rolls down their leg, your child will discover their Eureka moment.
Most children potty train between the age of 18-24 months. Some, however, are not ready until the age of 3. The average age for potty training is said to be 27 months. Potty training must not be a punitive process and reprimanding a child is not an ideal solution. Stay calm and encourage your child to visit the toilet to learn how to use it as a natural process.
Also Read:
Potty Training Chart to Train Your Child
Games for Potty Training A Toddler
Potty Training Clothes For Toddlers