Used Car Seats- Are They Safe for Babies & Buying and Selling Tips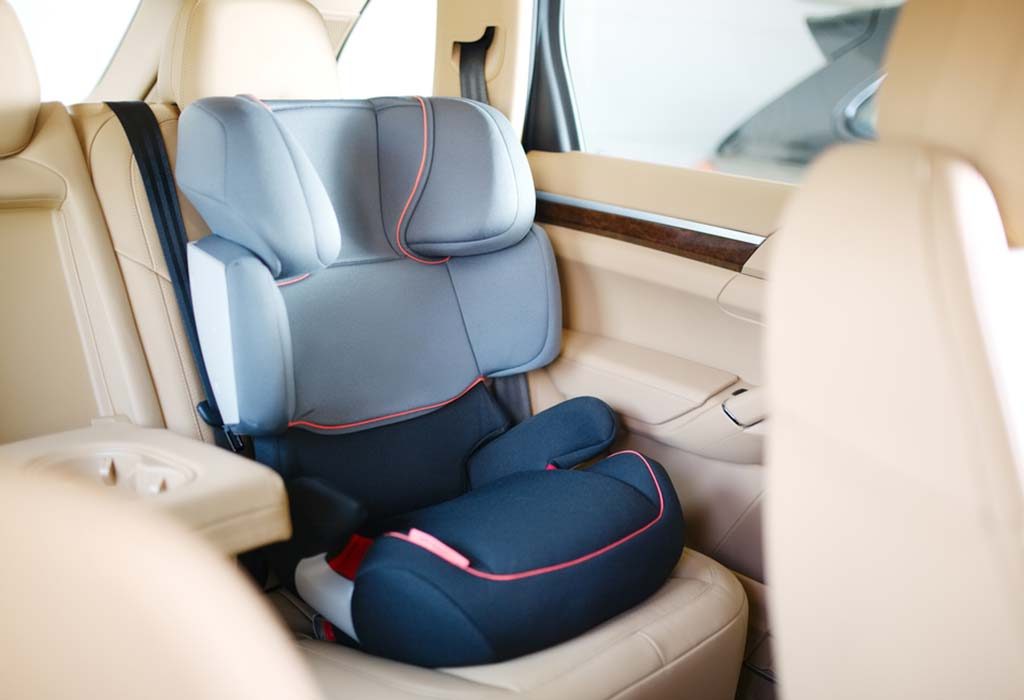 Buying used baby items will help you save a lot of money. All the baby items that you invest in are temporary since your little one will soon outgrow each of these and then finally, you'll be thinking about what to do with it. Car seats are essential when it comes to baby accessories. Many of us are quite sceptical about going for a used infant car seat, wondering if second-hand car seats are safe, what to look for while buying a used one, etc. This post will guide you through all these details while purchasing a second-hand car seat for your little princess!
Are Used Car Seats Safe for a Baby?
A blunt answer to this question would say that it's better that you go for a new car seat instead of an old one. This is because all car seats expire and should not be used for babies beyond its expiry date. While buying a used car seat will save you some bucks but there are a few points you need to keep in mind if you plan to buy a used car seat.
Things to Check Before Buying a Used Car Baby Seat
Below mentioned are certain things that you need to check before buying a used baby car seat:
1. Expiry Date
This is the most important aspect that you need to double-check before selecting a used car seat. The expiry date is written right on the car seat itself, you can also double-check with the user manual provided with it. Most car seats come with a life span of 6 years from the date of manufacture – beyond which you must not use them. So, in case only the date of manufacture is provided, you can calculate the expiry date.
2. Inspect for Damages
Inspect the car seat well for any cracks in the shell and the foam. Also, check the straps for any holes, rips, proper routing, elasticity, etc. In case of used convertible car seats, make sure that the transition is still working. The best and only way to check the routing is by reading and making sure that it matches well with the manual.
3. Trusting the Seller
It's always better to buy a used car seat from a trusted seller rather than from a stranger, as you need to rely on all the information provided by the seller. So, its always better to avoid buying a used car seat from someone you don't know, as you will be essentially trusting them with the life of your child by taking this decision.
4. Don't Fall for Appearances
Always remember appearances can be deceptive! While some car seats may look neat and brand new. they could have gone through a crash or even expired! Well, the opposite of this also holds true. So, make sure that you double-check all the specifics before going for the car seat.
5. Check for Crash History
It's very important to know whether the car seat was ever involved in an accident or has a crash history. This aspect is very vital because the National Highway Traffic Safety Administration (NHTSA) and car seat manufacturers have replacement criteria for the car seat deciding upon if it's safe to use after an accident. Most of the car seat manufacturers ask to replace the car seat after any crash. While the NHTSA considers the facts like how much damage has been impacted on the car seat, whether or not airbags were deployed, etc. These details cannot be verified by just looking at the car seat, as sometimes the car seat would look undamaged even when involved in a serious crash.
6. Ask for Original Parts and Manual
It's important to have all the original parts along with an instruction manual of the car seat for proper functioning and safety of the car seat. Sometimes, some parts may get lost over a period of time, so you need to check with the user manual to make sure that all parts are working and available at the time of purchase. An instruction manual is essential for proper installation of the seat.
7. Registration
Make sure that the car seat is registered with the car manufacturer.
8. Certification by Car Seat Checkpoint
Once the installation of the car seat is complete, you need to visit the car seat checkpoint and get it assessed by a certified child passenger safety technician.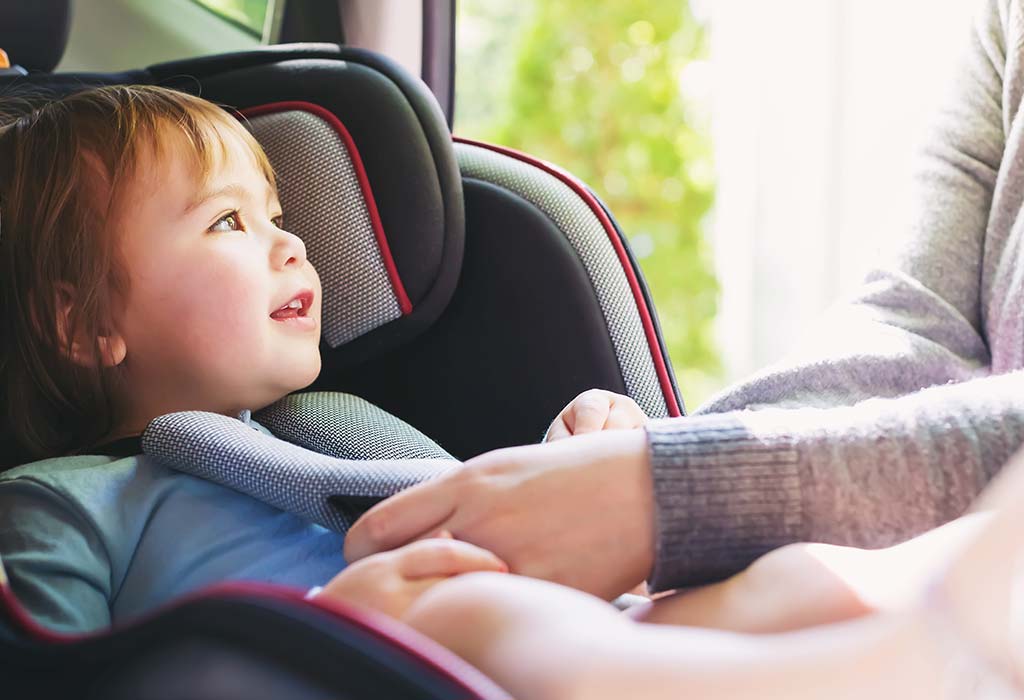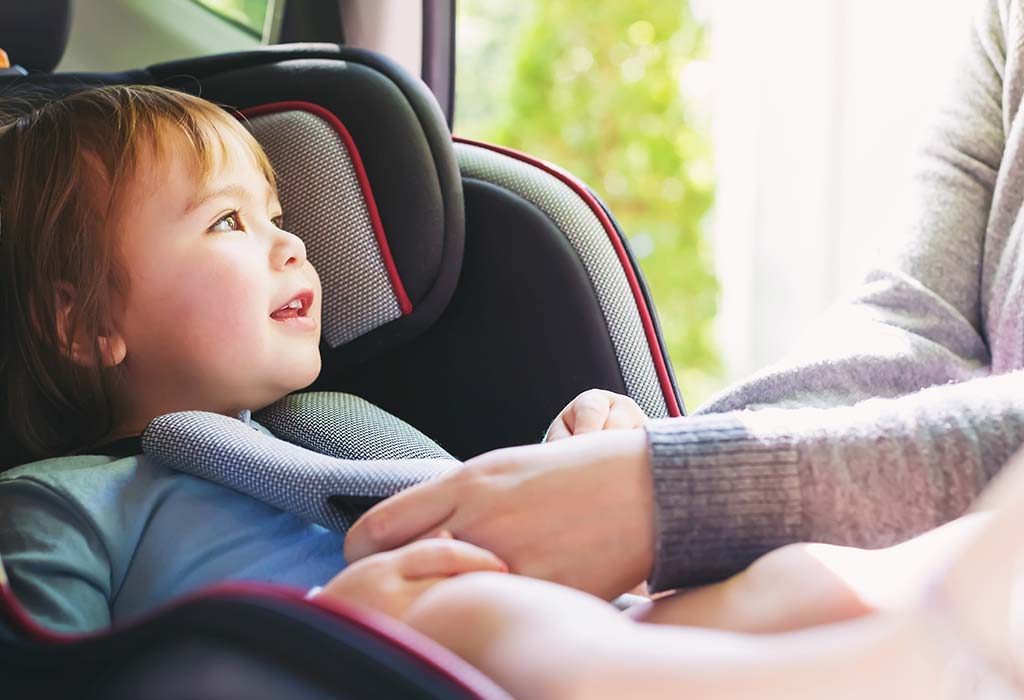 Things to Remember When Selling a Used Car Seat
As an owner of the car seat, it is your responsibility to make sure that you consider all the important aspects before selling your car seat.
1. Ensure There is No Accident History
It is important that to know if the car seat was involved in any crash, as most car seat manufacturers ask never used again after involved in any type of crash.
2. Know the Complete History of the Used Car Seat
If you were not the original owner of the car seat and have bought it from another seller, make sure that you know the complete history of the car seat thoroughly. If you do not know the complete history or who used the car seat then it is not wise to sell it off to a new buyer.
3. Make Sure All the Original Parts Are in Working Condition
Before selling the car seat, get the user manual and check if all the original parts of the car seat are present and whether they are in working condition or not. Check for cracks, holes, damages, harness strap functions, and other damages, if any.
4. Expiry Date
Your car seat will have all the information regarding the date of manufacture and expiry. Make sure that your car seat is well within the date of expiry if you intend to sell it off.
5. Label Information
Use a camera to click a picture of the label that contains all the information regarding the name of the manufacturer, brand name, model number, make, etc. of the car seat and include this information in your post while selling the car seat.
Our best recommendation is to go for cheaper car seats that are new instead of cheap used car seats. However, if you have decided to go for a used car seat, then we recommend you to be selective and extra cautious while picking one.
Also Read:
Right Age for Your Child to Face Forward in a Car Seat
Rear-Facing Car Seat for Your Child