Post Pregnancy Jeans Hate your Body? Choose Ones that Only Love!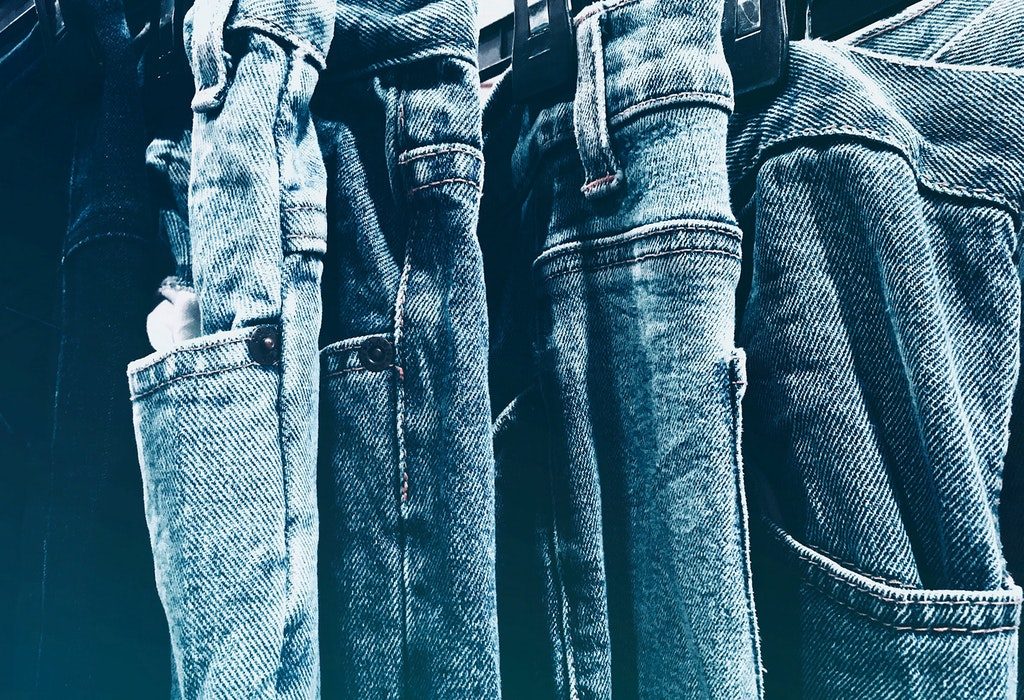 Low-rise, mid-rise, or high-rise – which of these is the best post-pregnancy jeans for your body shape? Should you go for skinny-fit or boot-cut jeans or the ones with the cool back pockets? You need answers to buy the pair of perfect jeans that make your post-baby body look amazing.
Don't blame your post-pregnancy derriere if your pre-pregnancy jeans don't fit you anymore. Blame the jeans, period! We have rounded up the best mom jeans to help you look gorgeous no matter what your post-pregnancy body shape is.
How to Figure Out the Most Flattering Jeans for your Body Type
The right pair of jeans can strikingly improve the appearance of your lower body. For moms, paying attention to the fit, flare, rise, and pocket placement of the jeans can go a long way in effectively covering up the not-so-perfect areas of your post-baby body.
1. Pear-shaped Moms
Balance out your small bust and highlight your bootylicious rear by donning a pair of mid-rise jeans with flare proportional to your hip size. Pick jeans with medium-sized back pockets to amplify the appeal of your pear bottom. Avoid super high-waist jeans and any kind of bold detailing or embroidery on the back pockets. If you love skinny jeans, you can rock the look with a pair of straight-leg jeans. ||
2. Apple-shaped Moms
Find ample room for your post-pregnancy belly in mid-rise styles with wider waistbands. Flaunt your slender legs in straight-fit trouser jeans. If you want to wear skinny fit jeans, you can wear them with flowy tunic shirts. Remember to steer clear of the super skinny-fit jeans to avoid showing your tummy pooch.
3. Rectangular-shaped Moms
Balance your boyish silhouette with a pair of low-rise jeans that hug your thighs and hips snugly. Pump up some volume in your rear by choosing jeans for your body type that have embellished or cross-stitched back pockets.
4. Hourglass-shaped Moms
The best jeans for moms with hourglass figures (we envy you!) are the stretchable and high-waist ones. You can also choose to play down your assets by picking contoured-rise, boot-cut jeans which sit lower in the front and rise high at the back. You can also look for 'curvy styled jeans' designed by many leading brands today.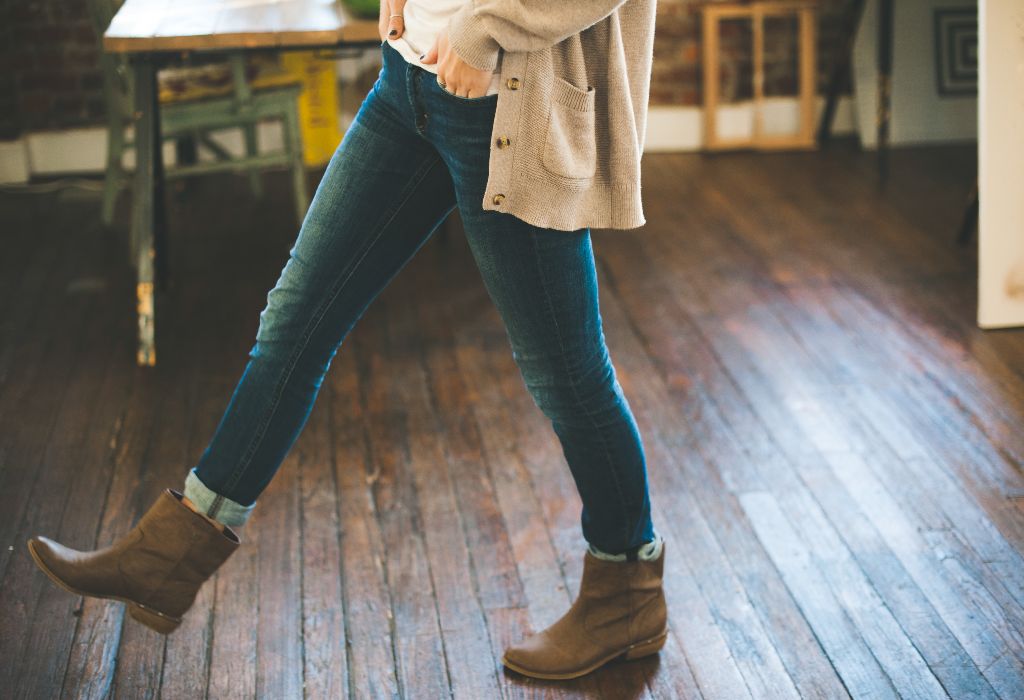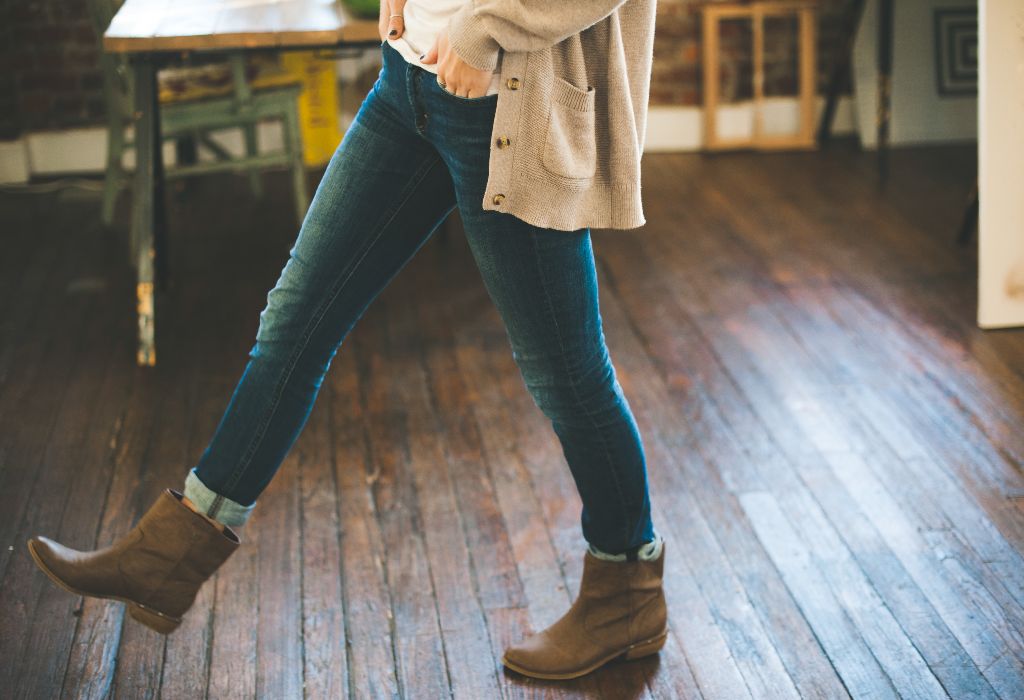 5. Petite Moms
Deceive the eyes into seeing long legs by wearing super skinny-fit high-waist jeans. If you are a curvy petite mommy, pick higher-cut mid-rise jeans to contain your tummy well. You must refrain from baggy styles and paler palettes of blues. Brighter colours are totally your thing!
6. Tall Moms
Pick balanced boot-cut jeans in low-rise or mid-rise styles to flaunt your gorgeous legs. However, high-rise jeans will make your legs look too slender, so it's better to avoid them! Also, you must steer clear of very tight skinny-fit jeans or super-relaxed jeans.
7. Plus-sized Moms
The best post-pregnancy jeans for you would be a classic mid-rise, straight-leg style. You can also carry off boot-cuts and flared styles. But you must kiss goodbye to high-rise and low-waist styles for a while.
So mommies, the next time you go jeans shopping, pick the perfect pair of post pregnancy jeans to flaunt your body with elan. Here's a bonus cheat code: fake having a thinner lower body by favouring dark-hued jeans over light-coloured ones!
?>