10 Surprising Household Uses for Baby Powder You Never Thought Possible!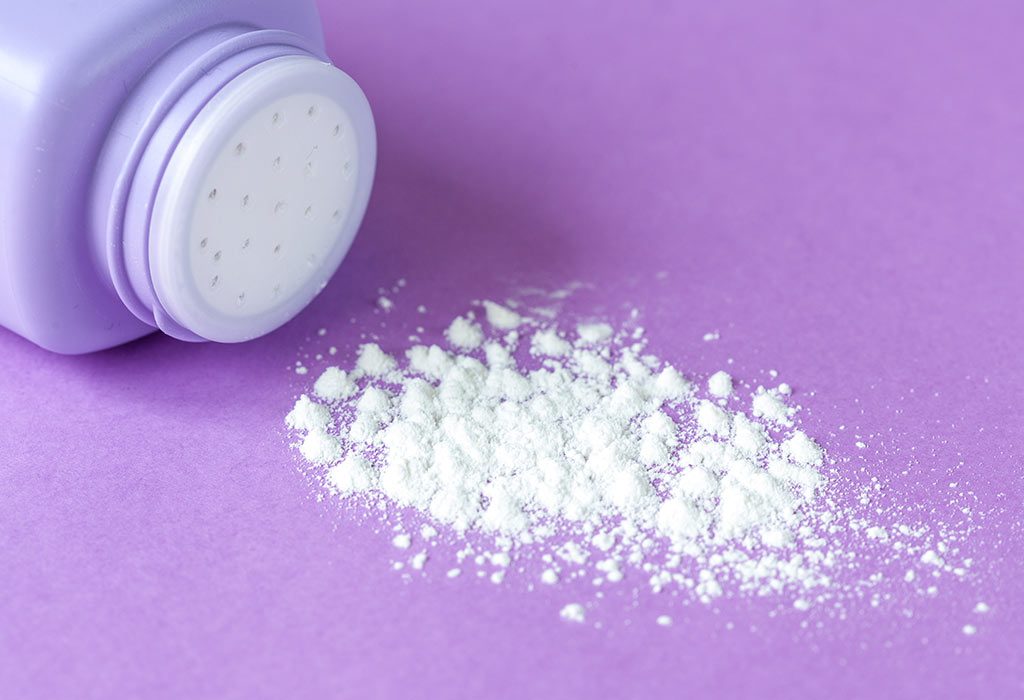 As moms, we know that baby powder is a must-have for your child. It'll keep him fresh and smelling good. But wait, did you know that it has many other uses? It can be quite the handy item to have around the house! Read on to learn the surprising uses for baby powder that we are sure will stun you!
Whether we're trying to prevent diaper rash in our babies or ensuring they keep smelling sweet and fresh, we have one reliable solution. But the surprise is that baby powder has many other wonderful uses too! It's a multipurpose item that can easily replace other costlier household products and get so much done.
1. It's an effective dry shampoo
Where can you use baby powder, you ask?- You can use baby powder as a dry shampoo on those days when you're in a rush and don't have time for a hair wash. baby powder as a dry shampoo on those days when you're in a rush and don't have time for a hair wash. Sprinkle it on your comb and then run it through your hair to the roots. The powder removes oil and makes your hair look and smell freshly washed. If you have dark hair, add a bit of cocoa powder.
2. It's a pet shampoo too!
Freshen up your pet with a handful or two of baby powder by rubbing it onto the fur. Brush it after a few minutes to eliminate oil build-up and make the coat look freshly washed and smelling good too.
3. Nothing removes grease better
There are many uses of baby powder and another good use of it is to remove greasy stains from clothes. Just apply a little bit of it to a fresh stain for a few minutes and then dust it off. You can then launder your clothes normally.
4. It unsticks things like magic
Plastic playing cards, for instance, tend to stick together after a time. Before you store them, shake them up with a bit of baby powder to keep them from sticking together. You can do the same for rubber swimming caps as well by adding a bit of powder on the inside.
5. Say goodbye to smelly shoes
Baby powder can be used to freshen up smelly shoes. Sprinkle it inside and leave overnight. Shake out the powder before wearing your shoes and say goodbye to odour. You can do the same with books too.
6. Put an end to unwanted moisture
Freshen up your closet with baby powder. You can sprinkle it in a small dish or bowl and place it in your cupboard. It'll remove moisture and will keep your closet from smelling musty. You can also use it to absorb musty odours from carpets and rugs. Just shake some on your carpet and let it work its magic for 15 minutes, before vacuuming.
7. Keep ants away from the house
Science has proven that ants hate the scent of baby powder! The next time you want to get rid of these pests, just sprinkle some baby powder around doors or windows.
8. Keep your sheets cool
Wouldn't it be wonderful to sleep on soothing sheets when the weather is hot? Try sprinkling some baby powder over the sheets and hey presto, you'll have no sweat or dampness – only fresh, cool sleep!
9. Give your books a new lease of life
You know how old books tend to turn mouldy and yellow? No more! All you need to do is sprinkle them with baby powder. Doing this frequently will keep the books fresh and free of moisture.
10. Get fuller eyelashes during makeup
Who hasn't wanted plumper eyelashes while dressing for a date-night? Use this sneaky hack – dust some baby powder over your eyelashes before applying the mascara. We guarantee happiness!
Baby powder is like a magic wand. It's an inexpensive product you can use for so many different purposes. Make sure to have it on your grocery list the next time you go shopping.
Do you know any other uses of baby powder that we have missed out? Let us know in the comments!