Perfect Father's Day Gifts for 13 Kinds of Dads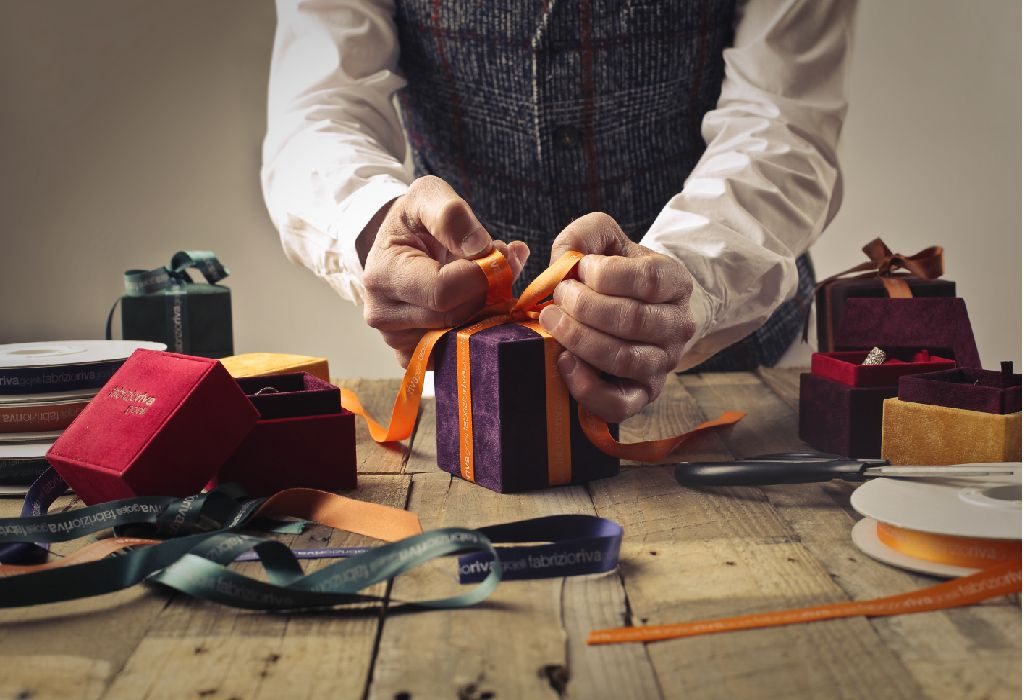 In this Article
Want to pay a fitting tribute to your dad this Father's Day but are worrying over what to get for a gift? Try out some of these Father's day gift ideas which are tailored for the kind of dad you have. Your old man is sure to feel special!
No two dads are alike and this is precisely why what your friend gifts her dad on Father's Day may not be the perfect gift for your dad! Which brings us to the important question: what are the fitting Father's Day gift ideas for different kinds of dads? Well, the trick is to pick something that best suits his taste and personality.
The Best Father's Day Gifts for 13 Types of Daddies
Read this curated list of Father's Day ideas for a gift, to get started! We're sure he'll think it's the best Father's Day gift.
1. The Movie Buff
If your dad loves watching films and also collects classic DVDs, enhancing his movie collection would be a good idea. Keep a tab on the type of movies he enjoys. You could then either download or buy a slate of interesting films and gift wrap them in a cute CD box with a heartfelt note. Gift him this on Father's day and spend some quality time with him during the weekends.
2. The Tech Geek
If your dad adores his gadgets, get him the latest gizmo and watch him beam! A charging station for his phone and tablet when he's travelling for work is a good gift to consider. These charge up to five devices at a time and are compatible with Apple and Android, among other platforms. You could also consider gifting him feature-rich cases for his laptop, tablet or phone when he's busy being a jet-setter travelling dad meeting deadlines.
Also Read: Priceless Gifts on Father's Day
3. The Funny Dad
Is your post-dinner time nothing less than a mini laugh riot, thanks to your funny papa who loves a good laugh? Getting him tickets to his favourite stand-up comedy show will be a terrific way to celebrate Father's Day. Watch his face light up when you gift him the passes over breakfast. You could ask his best friends to join in the fun and double his happy quotient.
4. The Natty Dresser
If a vision of a neat and trendy wardrobe with carefully segmented drawers for designer ties, cravats, belts, and classy cufflinks reminds you of your dad!! This Father's Day, give your daddy's wardrobe fresh love by picking out a designer blazer with a matching shirt. Figure out his size by going through his closet when he's not at home. Watch him flaunt his gift in front of the mirror and marvel at your choice. Your mom will be impressed too!
5. The Foodie Dad
If a family vacation isn't considered complete without your dad dragging you to every popular food joint in that place, then it would be cool to gift your gourmet dad some foodie treats. Indulge his taste buds by cooking him a fun breakfast and chatting over coffee. In the evening, go out to a food festival or a fun restaurant. Your dad will love the sight, smell, and taste of the delicious cuisines and also your attention!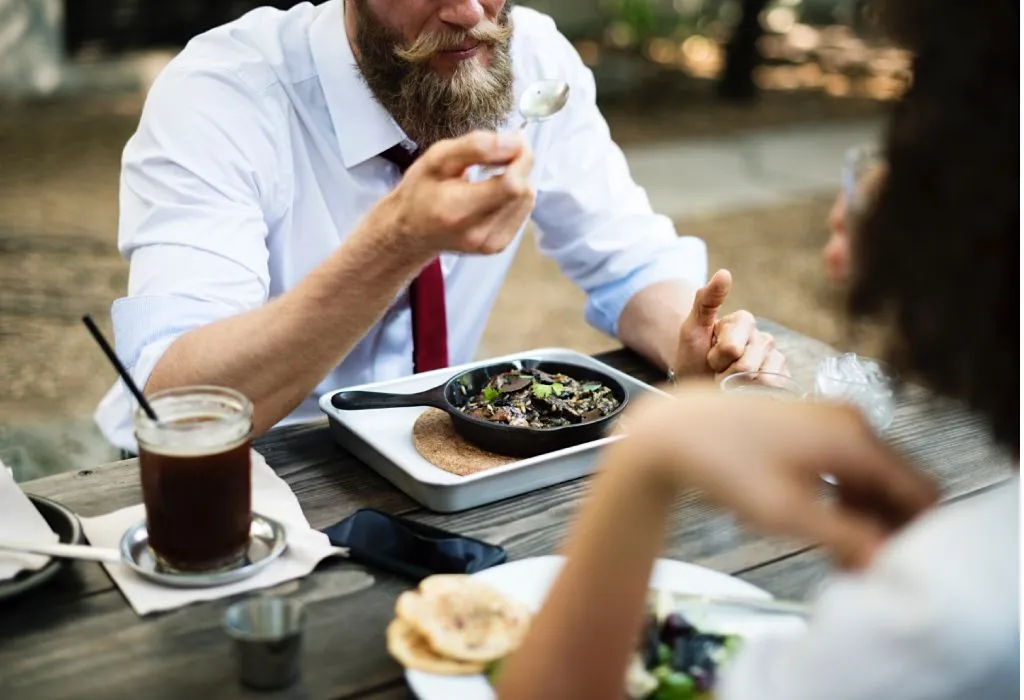 6. The Sporty Dad
If your dad loves watching or playing a sport, you could get him tickets to any future games that are set to take place. You could also get him a poster, mug or accessory related to his favourite sport, which makes for the perfect gift!
7. The Music Lover
Everyone loves some genre of music, right? Gift your dad an album of his favourite band. Another great DIY is to compile his favourite songs on a USB or CD and gift wrap it. It's a thoughtful gift and your father will definitely appreciate the effort.
Also Read: Gifts to Avoid on Father's Day
8. The Well-Groomed Dad
Some men need to constantly be well-groomed, especially if they work for a corporate. Make a gift basket that contains shaving razors, creams, gels, aftershave, etc. You can also add some perfumes and soaps to complete the set. This is a nice personalised Father's Day gift that your dad will appreciate!
9. The Cook
If your dad loves experimenting in the kitchen on Sundays, gift him some cooking equipment, right from unique utensils, dishes, condiments, and more. If you'd like to splurge a little, you could also find out what latest kitchen gizmo he's been eyeing and buy it for him.
10. The 'Old Is Gold' Dad
Let's face it, some dads have had the same wallet or watch for ages and refuse to buy a new one. You could buy it for him instead. He may ask you why you bought him something new initially, but he'll warm up eventually and appreciate it!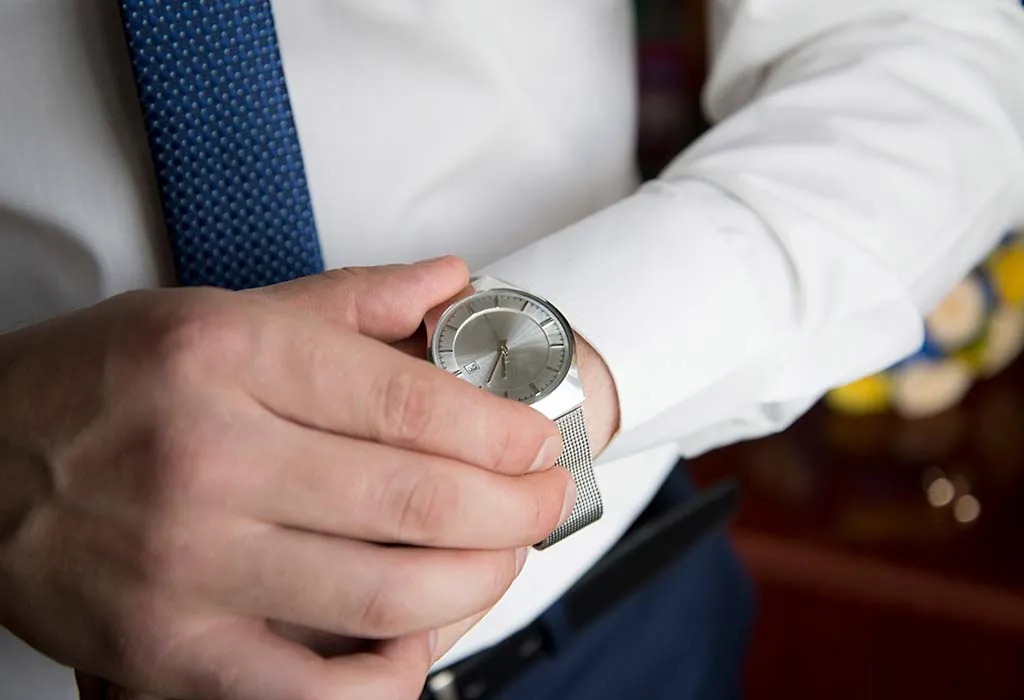 11. The Dad Who Loves to Travel
Whether it's for work or for vacation, if your dad loves travelling to new places, opt for gifts that will keep him comfortable and connected while travelling. You can gift him a duffle bag, a hip water bottle, or get him a new pair of nice sneakers that will immensely help him while on the road!
12. The Watch Lover Dad
A multiple watch holder case makes for a perfect gift for all watch collector dads. This is just the best useful present you can give to your dad this Father's Day! He will be happy to keep all his beloved watches neatly together; your mom will love this too!
13. The Marvel/DC Fan Dad
Every dad is a superhero for their children. Why not gift a custom-made journal, book, cup or mug with "You Are My Superhero" written on it. Make it a little more fun by customizing the superman costume with your dad's face on it!
For every type of dad, there is always something special you can come up with on Father's Day. Take time to choose wisely and ask mom to help. You have to admit that she does know your dad better! Your dad will definitely appreciate a thoughtful gift!
Also Read: Last Minute Father's Day Gift Ideas