Natural Nursery Decor Ideas for Your Baby's Room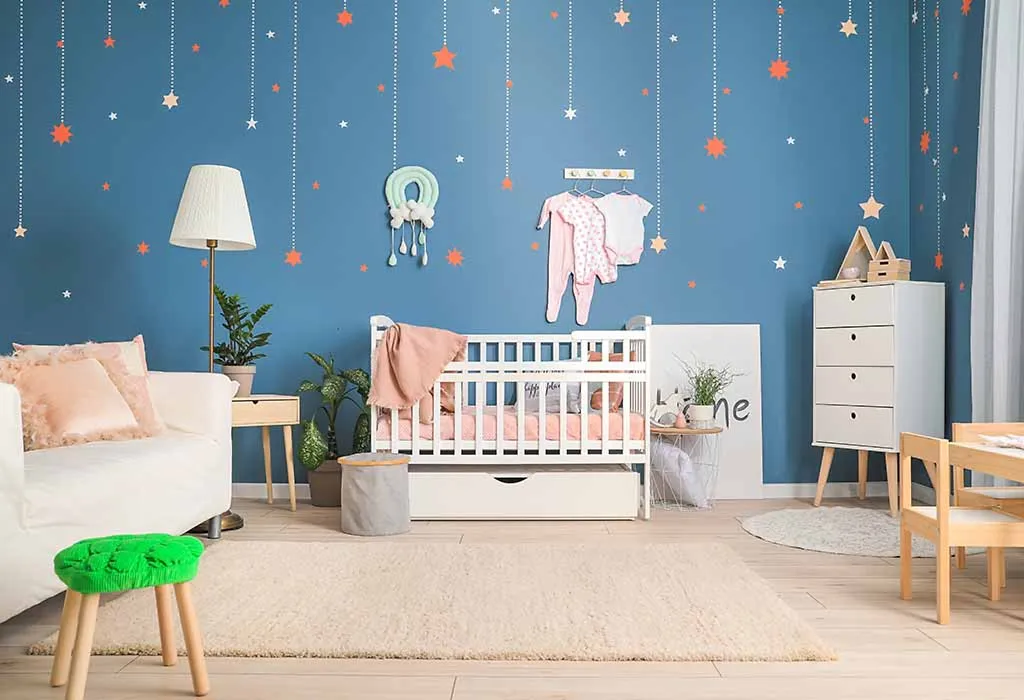 In this Article
An important part of prepping for a baby's arrival is setting up their nursery. However, this is not always very simple. From choosing the right theme to décor to deciding the color of the walls, it can be quite a daunting process. But fear not, we've got you! With the world moving towards sustainability and conscious greener living, what better way to get your kid started than instilling in them a love for nature from the get-go. So, here are some adorable natural baby nursery ideas to help you bring the outdoors indoor.
Nature Nursery Theme Ideas for Your Little One
There are different ways to transform your baby's nursery into a nature-inspired wonderland, from selecting nature-inspired nursery themes, wallpapers, and décor to using only sustainable and eco-friendly furniture for the room. Find below different themes and décor ideas you can draw inspiration from for your nursery transformation.
1. Jungle Safari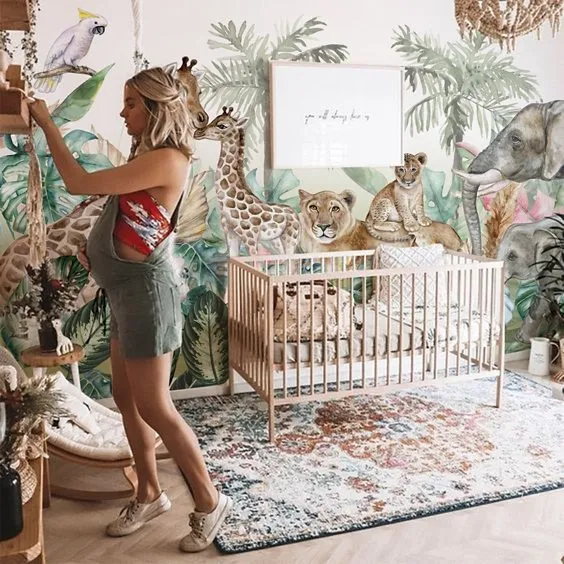 The jungle is the first thing that comes to people's minds, especially kids, when the word nature is uttered. To bring the jungle vibe to your nursery, add wallpapers with trees and other greens paired with animal toys, centerpieces, and décor. The jungle theme gives you a chance to introduce different animals and birds to your little one.
2. The Mountains
With the mountain theme, you can either go for snowy peaks like the Alps or go green like the Great Smokey mountains. If you choose to go with the alps, use cool blue and white-colored wallpapers with animal motifs like the moose and reindeer. If you decide to go the other way, use green and brown colors with woody furniture to reflect the vast green mountain ranges.
3. Underwater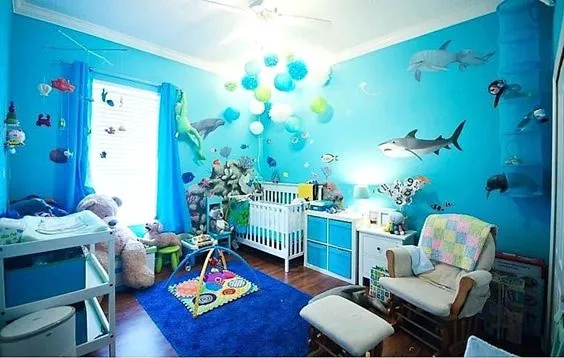 Underwater can be a very fun and engaging theme for your little one. Add wallpapers or paint to reflect the deep blue ocean with its thriving wildlife like the fishes and corals. As your little one grows into the room, the room can also grow with an aquarium to add to the theme and bring it all together.
4. By the Beach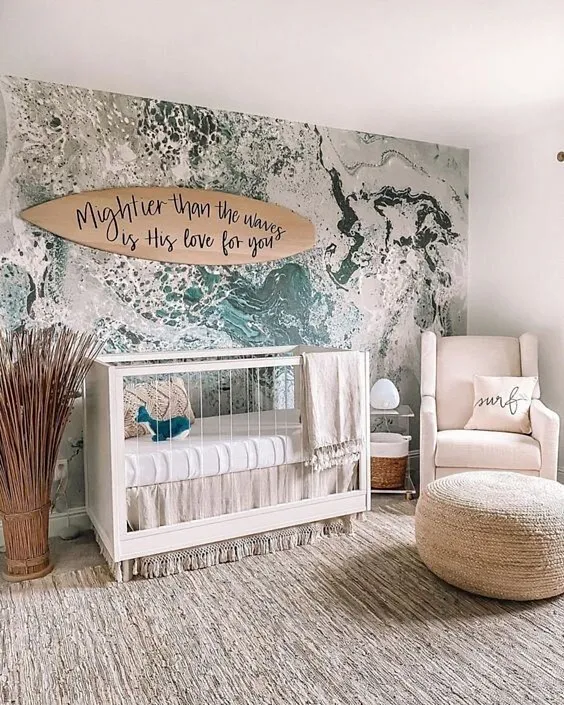 Another great idea for bringing the outdoors indoors is to use a beach theme. Wallpapers with waves, umbrellas, and surfboards can be a nice visual treat for your little one. Adding a sandbox can be a great way to add to the beach theme and have a sensory play area for the lovely little.
5. Under the Stars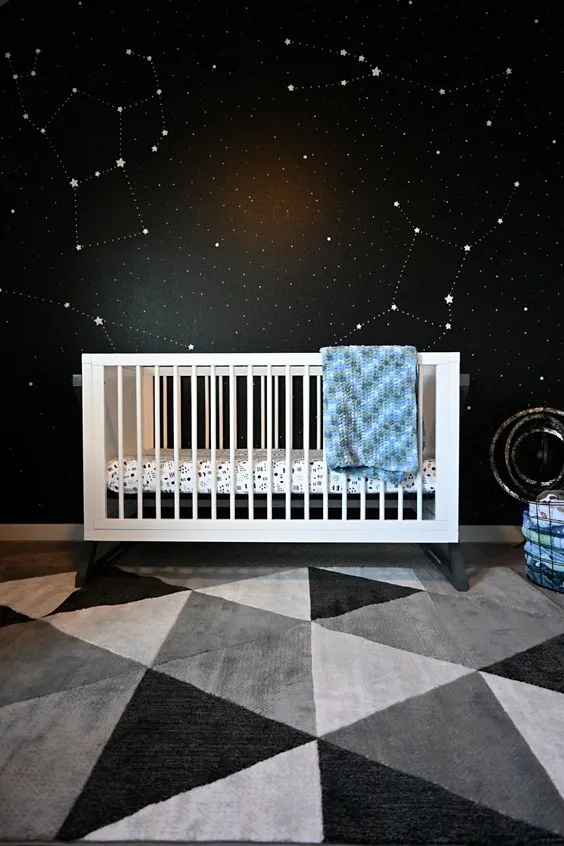 Bring the peace and calm of the night into your nursery by decorating it to reflect a starry theme. Use dark colors to reflect the night sky with moon and star motifs. You can also create constellations on the wall to make it a learning experience for the growing one. To spruce things up, you can use nocturnal toys like the owl.
6. Flower Power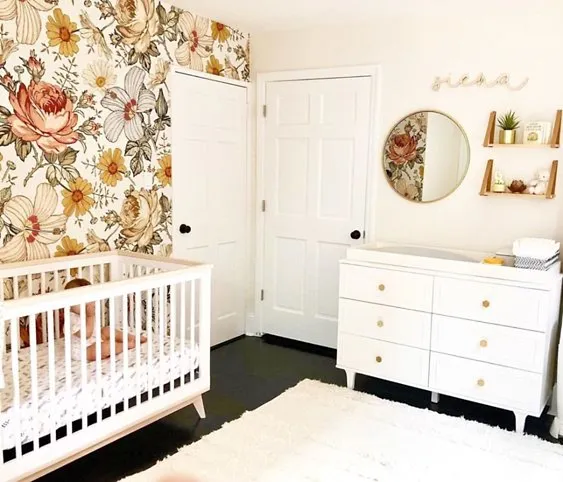 Colorful floral themes can add a lot of brightness to the nursery. From wildflowers to a specific flower of your choice, there are multiple options for you to pick from. Add indoor flowering plants and flower vases to bring the room to life.
7. Woodlands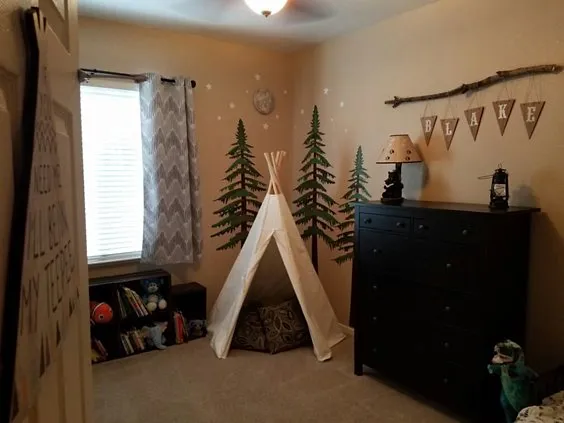 A woodland theme can be a unique and non-traditional way to bring nature to your nursery. Woody wallpapers and décor add a very cozy and warm undertone to the room, perfect for your baby to rest. Add only wooden furniture and play items to enhance this wooden wonderland.
8. Butterfly Flutters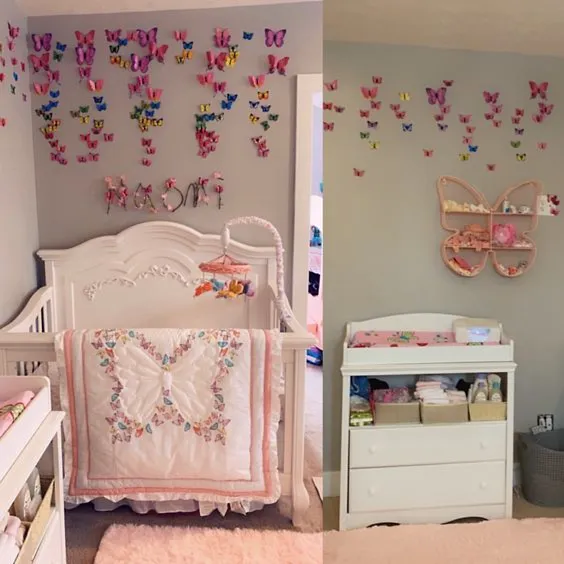 Butterflies add a fun, colorful, and whimsical energy to the room. To bring the butterfly theme alive, you can add wallpapers with butterflies or add butterfly-shaped crib mobiles and chimes to the room. You can also turn this into a fun DIY activity by creating colorful origami butterflies to put up on the walls and around the crib.
9. The Rising Sun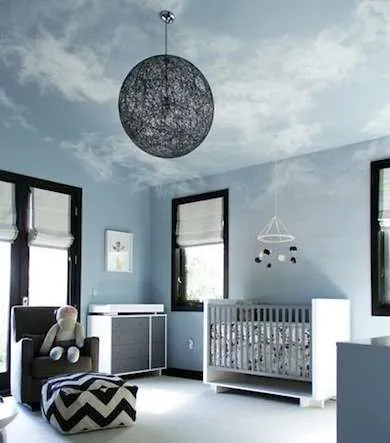 A nursery that lets in a lot of natural light can be an excellent way to bring nature indoors quite literally. A naturally well-lit nursery can bring a lot of positive and uplifting energy to your baby's room. To complement this natural light, paint the walls with bright yellow colors or add a sky/cloud-themed wallpaper to bring it all together.
10. Plants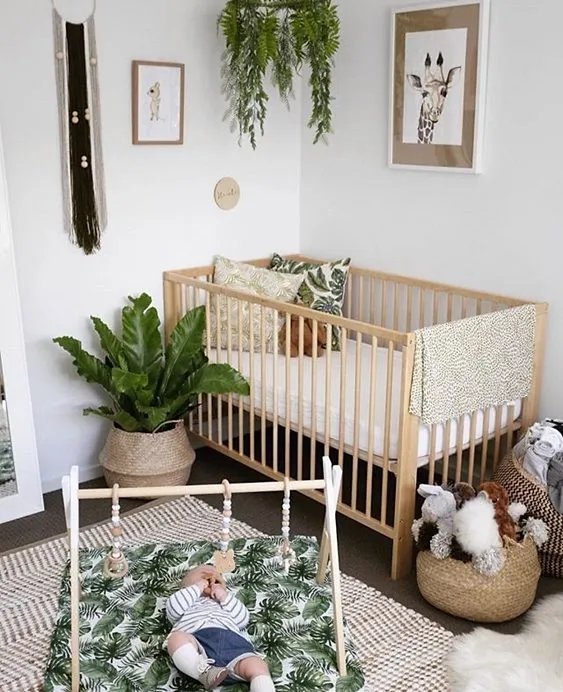 Another lovely way to make the nursery more natural is by bringing in nature indoors. Having plants in your baby's nursery can be a great way to introduce them to the outdoors. Plants like Chrysanthemums, the Golden pathos, and the Spider plant have air-purifying qualities. Including plants like these in the nursery will add to the room's aesthetics and help the little one breathe better.
11. Natural Décor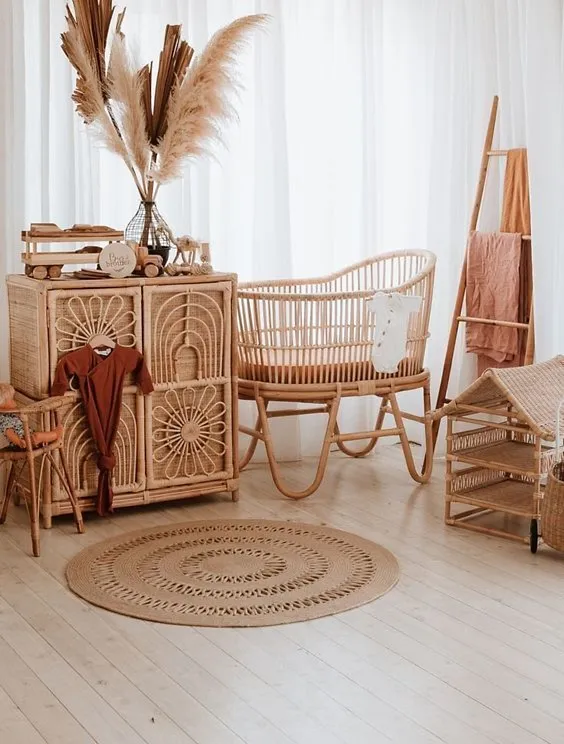 If themed wallpapers are not your cup of tea, using décor made of natural and sustainably sourced materials can be a brilliant way to add a touch of nature to the nursery. Using natural wood nursery décor or furniture made of natural materials like a rattan crib or a seagrass toy basket can bring about the feeling of being closer to nature.
12. Dinosaurs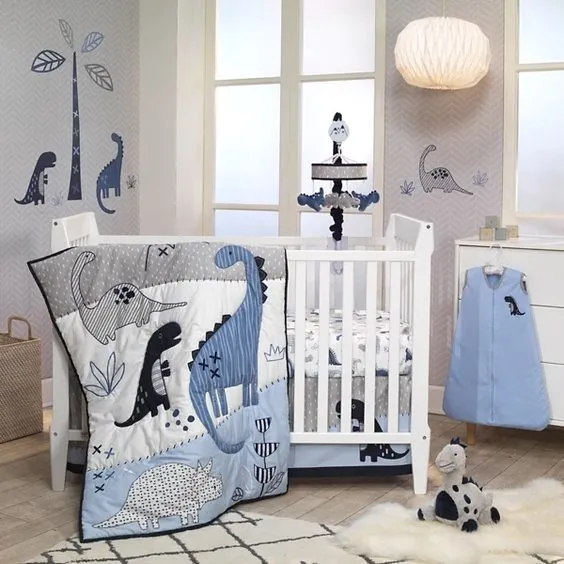 Although pre-historic, the dinosaur theme can be an innovative way to add a touch of nature to the nursery. Wallpapers with different dinosaur species or stuffed toys and décor reflecting these pre-historic times can help your kid learn about this period.
We hope these nature-inspired nursery ideas will help you get started on the nursery design or makeover you are undertaking. You can take ideas from this list and add your spin to it to put a personalized touch to your little one's space.
Also Read:
Gender-Neutral Nursery Ideas
Tips and Ideas for Nursery Organization
Best Black and White Nursery Decor Ideas