Back to School Poems for Kids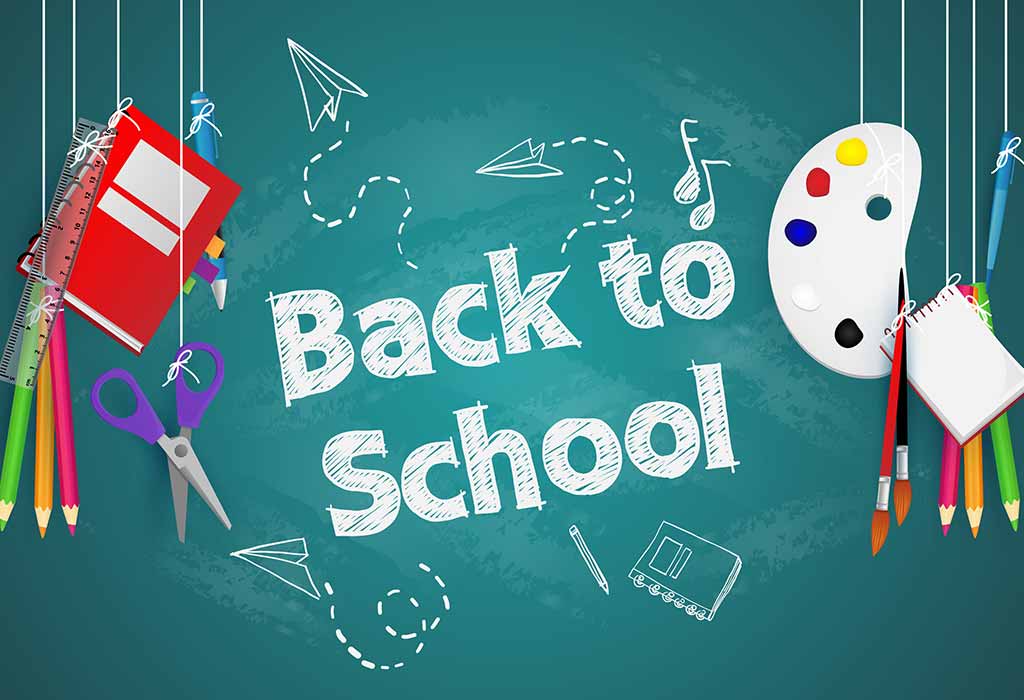 Poetry has some important developmental benefits for children of all ages. It is a perfect genre for introducing interesting vocabulary and enhancing their creative language and writing skills. Children love to recite, sing, dance, and express their feelings, emotions and ideas through the rhythms of poetry. Poetry creates imagery and effect that helps them to connect and find meaning in their experiences. As poetry fits easily into classroom themes, projects, and celebrations, use welcome back to school poems to ease their transition from a laid-back summer break to school for an eventful new academic year.
How Back to School Poems Can Help Children
Children experience a mix of emotions that may range from eagerness, fear, concern, or anxiety to going to school after the holidays. It's vital that we take the time to acknowledge these feelings and do our best to support kids facing back-to-school challenges. Poetry can be used as a means of communication by both parents and teachers to facilitate positive attitudes and normalize the worries of kids through words of encouragement. Talking about the vacation is self-defeating, so focus on the new season that holds the prospect of making new friends, learning new concepts, using new supplies of stationeries and sharing lunch with friends. With a new classroom comes a new set of rules that can be a little overwhelming for younger children. Explaining the rules through a simple, rhythmic poem can help kids to become familiar with them. Poems can also be used as an effective form of communication that can help to reduce negative school experiences and lay down the groundwork for year-round classroom management. Whether it is for lining up, lunchtime, recess, clean-up art supplies, or going between subjects, transitional poems work wonders to sneak in the virtues of discipline, responsibility, and adaptability in kids. Using fun and unique back to school acrostic poem can be a strategy to woo a child back to their school routine. These poems do not follow any specific rhyme scheme their first letter of each line spells a word or phrase, and they are arranged vertically to act as the theme or subject of the poem. You may use any of my first days at school as part of an engaging activity for kids to introduce calendar time, handwashing procedures and build a positive classroom community.
5 Fun Back to School Poems
When you
Enter this room
Learning is at every step
Co-operation is expected
Organization is key
Making others laugh and helping them is great but
Education is most important!
– Anonymous
The Teacher Gets A+
I look forward to your class
When I come to school.
You're an awesome teacher;
I think you're very cool.
You're smart and fair and friendly;
You're helping all of us.
And if I got to grade you,
From me, you'd get A+!
– By Joanna Fuchs
"Dear students, the summer has ended.
The school year, at last, has begun.
But this year is totally different.
I promise we'll only have fun.
"We won't study any mathematics,
and recess will last all day long.
Instead of the pledge of allegiance,
we'll belt out a rock-and-roll song.
"We'll only play games in the classroom.
You're welcome to bring in your toys.
It's okay to run in the hallways.
It's great if you make lots of noise.
"For homework, you'll play your Nintendo.
You'll have to watch lots of T.V.
For field trips, we'll go to the movies
and get lots of candy for free.
"The lunchroom will only serve chocolate
and triple fudge sundaes supreme."
Yes, that's what I heard from my teacher
before I woke up from my dream.
– By Kenn Nesbitt
Let's Be Friends

Would you like to be my friend?
That would be so fine.
We'll run around in your backyard
And then we'll play in mine.
We'll walk to school together
And share our lunches too.
Oh, what a lucky kid I am
To have a friend like YOU!
– By Christine Corona
If we meet and I say, 'Hi,'
That's a salutation.
If you ask me how I feel,
That's a consideration.
If we stop and talk a while,
That's a conversation.
If we understand each other,
That's communication.
If we argue, scream and fight,
That's an altercation.
If later we apologize,
That's reconciliation.
If we help each other home,
That's cooperation.
And all these actions added up
Make Civilization.
(And if I say this is a wonderful poem,
Is that exaggeration?)
– By Shel Silverstein
Parents and guardians can play a critical role in reducing anxiety and providing emotional support for their children as they take the big step for a new grade. However, if the worries persist, it is advisable to seek help from an educational counsellor for further suggestions that will help kids to overcome their fears. So, when back-to-school is around the corner, cheer up your kids by reciting motivational poems that help them to get in the swing of things.
Also Read:
Famous Short English Poems for Children
Beautiful Friendship Poems for Children
Funny Poems for Children