Motivation To Exercise Daily For Working Moms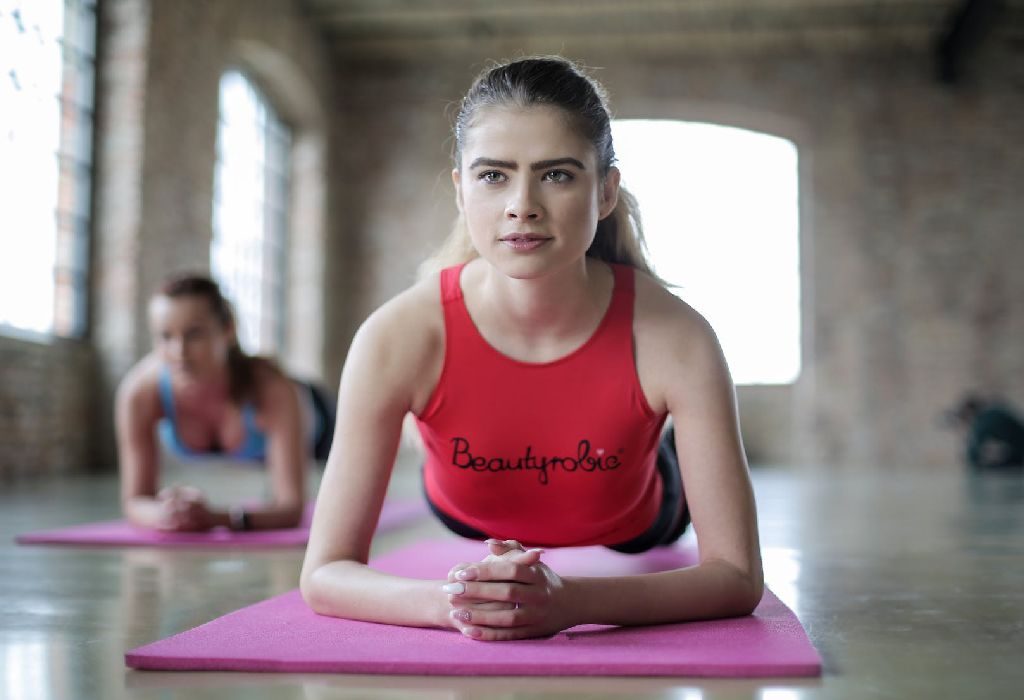 In this Article
Motivation is the key to ensure that working moms take the time out to stick to a regular workout routine that helps them stay fit, healthy, and confident – besides getting their old wardrobes back! Skim through our article to discover what can be a working mom's motivation to exercise.
It isn't easy to juggle a full-time career while also maintaining a home after having a baby. Top it with the need to exercise and keep fit, and you have a daunting task at hand. A routine exercise for working moms is the best way to have some alone time to work on your body and regain your energy levels after giving birth. But for a working mom, finding time to do anything between work and home can be a challenge.
Motivation Tips to Help Working Moms Exercise Daily
1. A Family Affair
The best way to fit in an exercise routine would be for you to include the entire family in it. Ask your husband and kids to join in with you as you do a Zumba workout or some basic aerobics. It will be a fun experience for the entire family, ensuring that everyone starts the day off together. This is a great working moms' motivation to exercise.
2. Supportive Fit Friends
You might also want to consider adopting 'fit friends' who motivate you to workout daily. Meet up with a few working moms who face the same struggle as you do. Discuss the roadblocks and chart out a realistic plan with them. Together, anything is possible. All you require is a support group, online or in person, to keep you accountable for the goals you want to achieve. In time, their healthy habits will rub off on you, giving you the motivation to hit the gym or the yoga class you've been trying to join for a very long time.
3. Self Accountability
Sometimes, you just need to be your own fitness buddy to keep yourself on track. Motivate yourself and maintain your exercise routine. Maintain a diary or a chart listing your goals for the day, and that for the subsequent weeks. You can be your own inspiration for exercising. Apart from your exercise goals, you can have a list of food items you should be eating throughout the week. But, do give yourself the freedom to enjoy a 'cheat day' once a week.
4. The Harsh Truth
If you just cannot find a way to stay motivated while fitting into an exercise routine, just stare in the mirror. Your new body shape after giving birth will definitely jolt your senses. Don't you want to reclaim your lost figure, just to feel good? Caring for your family is great, but caring for yourself is essential too. Dig out a few old pictures from your pre-pregnancy stage to motivate yourself to get back in shape.
5. Find an Exercise You Like
You can try swimming, Zumba, or even aerobics and stripping (certified weight loss). But, you will only click with an exercise you enjoy – something that relaxes you. You need to spend those precious hours before work, doing something that you feel is worth the sweat, come rain or sunshine! When you like your workout, you will find the time to invest in it, no matter what.
Motivation can take several forms – it could be a reminder on the clock, a picture of the cover girl from your favourite magazine, or just inspiring quotes and people. All you need to do is realise and identify what gets you going, and stick to it. After all, loving yourself is the purest form of love, and you shouldn't ever deny yourself of it. So cheer up and be raring to go!