3 Important Tips Every Indian SUPERMOM Must Follow To Keep Herself & Her Baby Healthy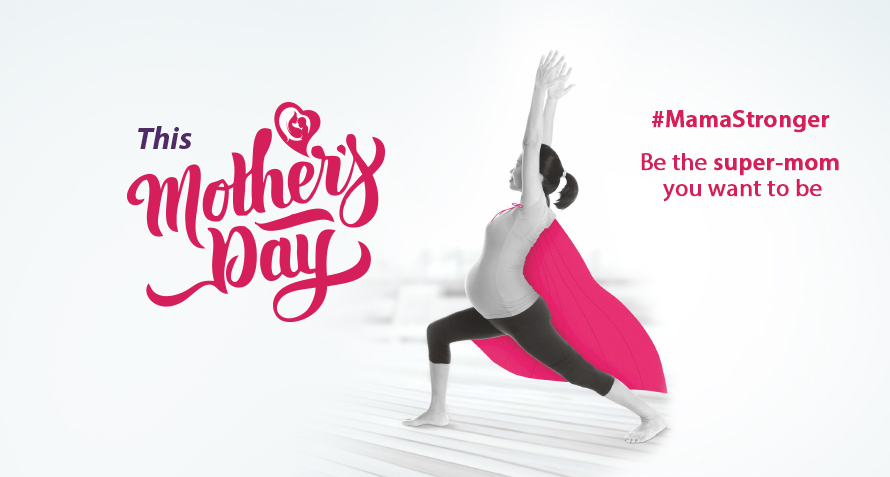 When you are pregnant or breastfeeding, everyone around you is an expert and an advisor. While there is no death of cautionary tales and unsolicited advice, there is little support that many women actually get in terms of both baby-care and self-care. Yes, we all send out 'Mother's Day' cards to the new moms, but to be honest, she is relegated to a secondary role as the baby assumes centre-stage.
"A woman's life is all about sacrifices." She sacrifices her wishes for her parents first, letting the baby brother be the focus of the household. As she grows up, she sacrifices her dreams and wishes for her husband, her in-laws, and eventually her children. Women in India have often been seen as the proverbial sacrificial lambs. But hey, this does NOT define the women and mothers of today's generation anymore! Our hearts are still full of love and affection for loved ones, but we are strong enough to make conscious choices and not lose ourselves in the expectations of others. One particularly trying and high-risk time for women is the period of pregnancy and lactation.
This Mother's Day, Mama Protinex has created a beautiful video to deliver an important message to all moms and moms-to-be out there: You need to be strong for your baby. And you need to do whatever it takes to find that strength.
The video showcases some excellent tips to find your inner strength at this time. After all, when you're carrying your baby, you're carrying a bundle of joy. You're NOT carrying the world's expectations, and should do what makes YOU happy and strong! Watch the complete video below:
The Health Risk Facing Pregnant & New Moms In India
Are you following the tips mentioned in the above video and taking adequate care of yourself? Many Indian moms are not. And this has given rise to a huge health and nutrition challenge for Indian women on the verge of motherhood.
During pregnancy and lactation, a woman's body goes through tremendous change. It is preparing to nourish a whole new human being and this is a monumental task. Did you know that as per the Indian Council of Medical Research, pregnancy and lactation demand 50% increase in protein intake? But as per several studies, 90% pregnant women in India are PROTEIN-deficient!
Where are we going wrong?
The answer is actually staring us in the eye: we are simply not focusing on ourselves at all! It is very easy to be consumed with anxiety about your baby, and totally ignore yourself. But not only is this dangerous for you, it is actually also dangerous for the apple of your eye! Your health is of paramount importance and never forget that only a strong mommy can raise a strong baby!
Must-Follow Nutrition Tips To Be a Stronger Mama
If you're pregnant or have recently become a mommy, it is imperative that you observe the following precautions to stay healthy:
1. Make Sure Your Body Gets These Nutrients
As per doctors, your body needs the following nutrients at this time for blood cell formation, skeletal development of the foetus, the mother's bone health, and to prevent anaemia:
Iron
Vitamins A, C, B2, B12
Folic acid
DHA (Docosahexaenoic acid)
Copper, zinc and magnesium
Calcium
Phosphorus
You must include these nutrients in your daily diet. Some super-foods that can provide you with these nutrients are eggs, fish such as salmon, pulses, chicken, avocados and sweet potatoes. Fish oil can be particularly useful for getting DHA, which is an omega-3 fatty acid that builds your baby's brain, nervous system, and eyes. In fact, DHA is an essential nutrient for your baby even as he grows up, as it directly boosts brain development.
You should also consume dairy products, especially milk, as it is a wonderful source of several nutrients all in one go (including fats, proteins and vitamins).
2. Do Not Depend Only On Food Sources
When aiming to consume a healthy diet for your baby, please remember that there is no scope for error. It is extremely important to meet the nutrient needs of your body now – possibly more important than it ever has been before. A nutrient deficiency at this time can lead to serious repercussions in your baby in later life, and food sources MAY NOT be adequate to fulfil your baby's needs.
To avoid this risk, it is a good idea to consume a doctor-approved nutritional supplement for mothers. This will ensure that you and your baby don't miss out on any essential nutrients. Danone's Mama Protinex, which contains both milk and soy protein, is a good option to meet the recommended nutritional intake for pregnant and lactating women. The recommended consumption is 1 glass of Mama Protinex daily to completely bridge the protein gap, as well as provide your body with the required amounts of iron, calcium, zinc and folic acid. Mama Protinex also has the recommended DHA supplementation which is fundamental to the growth and development of your baby.
3. Do What It Takes To Eliminate Stress
Finally, no amount of nutrition will help you or your baby if your mind doesn't cooperate. It is absolutely critical to remain stress-free and relaxed, as much as possible. Early life stress can be very harmful for the baby's development.
Consider taking up a hobby that gives you peace – knitting, maybe? You can also look at yoga, reading, and spending time with friends. Remember – nobody cares more about your baby than you do, and it is your responsibility to do all it takes to bring him into the world happily.
Take good care of yourselves, moms, and make sure you eat healthy. Both you and your baby deserve the gift of good health and strength. Happy Mother's Day!