Let's Yoga, Mommy! Get Kids Perked Up for Yoga Sessions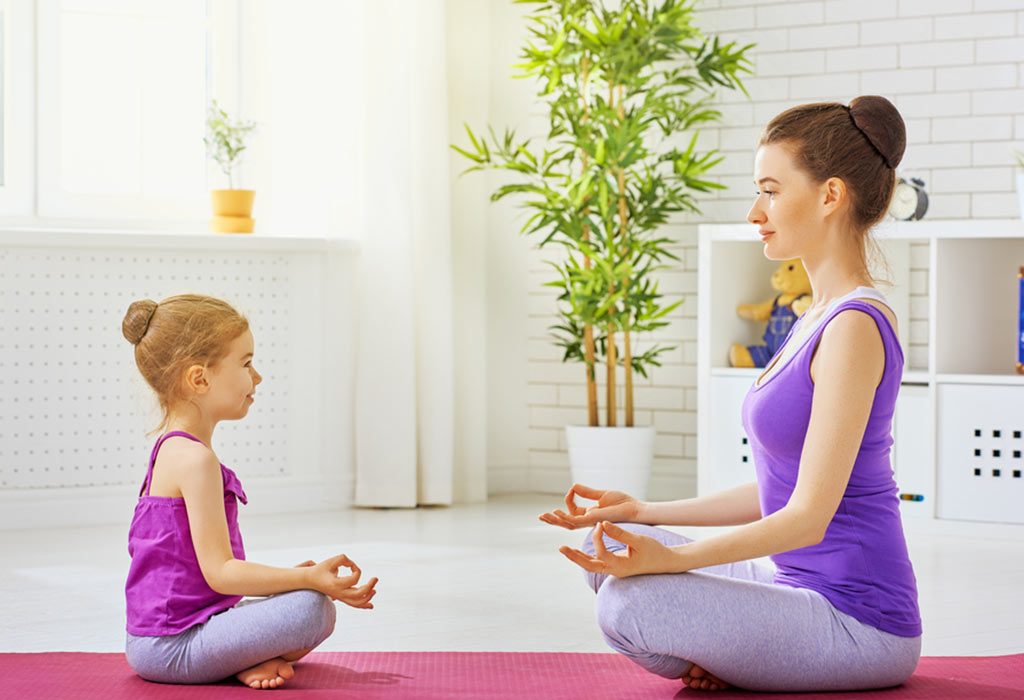 In this Article
Yoga has been proven to have far reaching benefits for children in their growing years. Not only is it a terrific mental and physical exercise but is also a great way to introduce them to lessons for life – discipline, de-stressing and deep breathing during tough times! The main challenge is to get your kids perked up for yoga which is thankfully manageable with some of these yoga games for kids.
You have been a yoga enthusiast and are prepared to pass it on to your children. The yoga mat is ready and you have lined up yoga poses for the kids to learn. However, in the morning, it's all you can do to get your kids drop their lethargy and stop pulling faces! Getting kids excited for yoga can be challenging but something moms must master.
5 Fun Ideas to Make Yoga a Kiddie Favourite
1. Yoga in the Zoo
No, you don't actually have to take your yoga mat to the zoo but you sure can get the animals home! Kids usually love animals and imitating animal poses and sounds can be a delightful way to get them interested in yoga. Let your kids be a downward dog, stretch their wings in the eagle pose or croak aloud in the frog pose.
2. Beat Daddy at It
What if yoga doubles up as your daily family time in the morning when all of you come together to practise yoga? Your kid will love this time with you and his Dad when there's no fretting about getting ready or gobbling down breakfast. You could also organize occasional competitions once your child develops the basic knack and watch him try hard to beat everyone else.
3. Paint and Sing Along to Yoga
Nothing gets kids as excited as colours and some good old music they can groove to. Create a playlist of relaxing and lilting tunes to play in the background while you practice asanas. After your kid successfully learns a pose, help him record it in his yoga journal with a corresponding painting. The trees, lions and frogs will totally make the session come alive!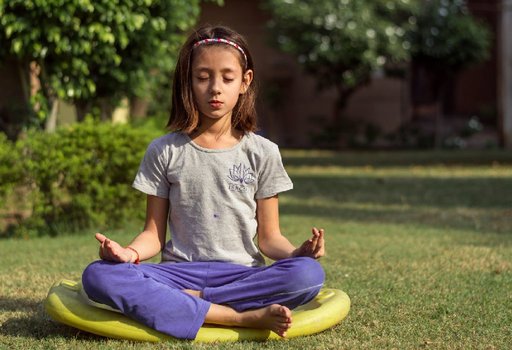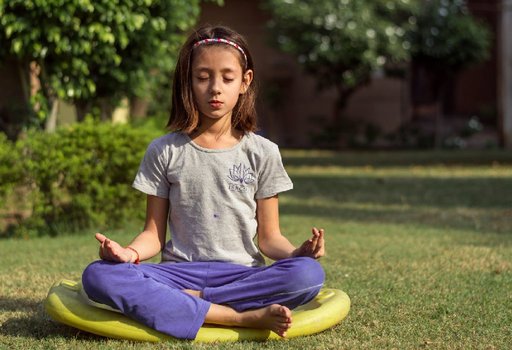 4. Pair up for Double the Fun
If you have a couple of children or can get the neighbour's kids to join in, trying out group poses can be super fun. Kids love to bond with other kids and yoga can be as good a platform as any to build team spirit and social skills in your little one. Let the kids be chairs and tables or monkeys jumping on trees or even eagles gliding in the sky. Let their imagination fly!
5. Take it Outdoors
Yoga doesn't have to be restricted to the confines of your living room or courtyard. Get everyone to carry yoga mats and water bottles and move the action outdoors. Kids will love the garden, the community park or a pretty picnic spot in the vicinity for their yoga session. If you cannot find a suitable place, print out pictures of beautiful locations and interesting animals. Use them as props to explain various poses to your children. They will love how the visual aids make their yoga practice so much cooler.
If you're planning teaching yoga to kids this International Day of Yoga, let them first feel the excitement. Allow them to pick a colourful mat, a "special yoga bottle" and yoga clothes. There's nothing quite as relaxing and rejuvenating as practising yoga with the family. Pick a time that suits you best and get rolling!