Zika Virus Found in Gujarat! Experts Share 8 Symptoms & Precautions Every Family Must Know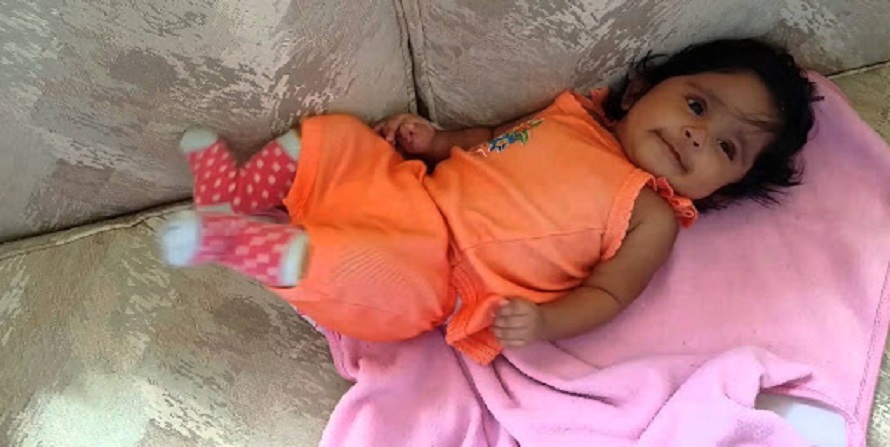 Last Friday (May 26, 2017), the World Health Organisation released a statement: three cases of Zika virus have been reported in Ahmedabad, Gujarat, through routine blood surveillance. The Zika virus is known to be very dangerous, especially to pregnant women and children, and this news is naturally panic-inducing! Here's what you must know about Zika and how to keep your child and family safe from it, in the light of this recent development.
The Zika virus, spread by the Aedes mosquito, has been causing havoc in the world around us. For quite some time, we thought we were safe, as Southern California, Southern U.S., the Caribbean and Puerto Rico had been indicated as high-risk zones. However, recently, the first three cases of Zika virus were detected in India, in a locality called Bapunagar in Ahmedabad, Gujarat.
Some medical experts are of the view that Zika can damage the brains of foetuses and cause lifelong brain-related problems, potentially incurable! Which means your baby may be infected and suffer brain damage even BEFORE coming into the world.
So, what can you do about it? Is India also on the brink of a Zika virus outbreak?
Zika Virus In India – What Does The WHO Say
In response to the three Zika virus cases reported by the Ministry of Health and Family Welfare-Government of India, the World Health Organisation (WHO) has already taken steps to prevent and/or control a prospective outbreak in the country.
National Guidelines and Action Plan related to Zika virus have been shared nation-wide with respective state officials.
Airports and ports have been alerted to the situation; both are taking corresponding measures to ensure prevention of an outbreak.
In their bid to assess gravity of the situation, around 500 mosquito samples were collected from the respective area in Ahmedabad (where the three Zika virus cases were detected) and tested for Zika virus. The samples tested negative for presence of Zika virus. This, and an in-depth analysis of the cases reported, suggests a low level transmission of Zika virus.
However, since the Aedes mosquito that carries the Zika virus has a wide geographic presence, the spread of Zika virus is high-risk. Now that India has reported its initial Zika virus cases, however, it is time we educate ourselves about the virus.
What is Zika Virus – Are You At Risk?
Zika virus transmission occurs through the bite of an infected Aedes mosquito. This is the same breed of mosquito that also causes dengue and chikungunya. If you answer yes to any of the following questions, you could be at risk.
Have you recently traveled to Southern California, Southern U.S., the Caribbean or Puerto Rico? These are among the high-risk zones. However, Zika virus in India was also reported as early as in the 1950s!
Have you had unprotected sex in the recent past? There is a likelihood of Zika spreading through sexual contact with an infected person.
Do you have a mosquito infestation around your home? If you experience symptoms (below), it could be Zika fever and you should get a blood test done.
Symptoms Of Zika Virus
Fever
Sore body
Headache
Red eyes
Body rashes
Abdominal pain
Nausea
Diarrhoea
You should get a blood test done at the earliest if you can observe any of the above symptoms in yourself or in your child.
While these symptoms usually last for a few days and then disappear, there have been a few instances where Zika has been linked to Guillain-Barre – a neurological condition leading to muscle weakness and even paralysis.
How Zika Can Harm Your Unborn Baby
There is some evidence that Zika is linked to microcephaly – a birth defect where the baby is born with a shrunken head. His brain fails to develop completely and he suffers from impaired cognitive skills all through his life. Many such babies also have a reduced life expectancy.
What's even more worrying is that many pregnant women with Zika fail to get diagnosed. Microcephaly too may be hard to diagnose in the foetus, and often goes undetected till late in the pregnancy. Currently, there is no known treatment though Zika virus vaccine research is underway.
The Rashtriya Bal Swasthya Karyakram (RBSK) is also doing its bit to counter this problem. Microcephaly being one of the biggest concerns associated with Zika virus, the RBSK is monitoring the number of microcephaly cases being reported. A rise could indicate a possible outbreak of Zika virus, hence this WHO-directed move of RBSK is indeed highly-appreciated!
What You Must Do To Stay Safe
Get rid of standing stagnant water around your home. This prevents mosquito larvae from hatching.
Zika can possibly be sexually transmitted, though this has not been confirmed yet. Safe sex (using a condom or other barrier) is recommended.
If you are planning to get pregnant and are anxious after figuring out whether you are at risk, it may be advisable to delay conception for a while. Medical experts are trying to confirm whether the feared linkage between Zika and microcephaly is indeed true.
If you are pregnant, you must go in for a foetal ultrasound and amniocentesis to diagnose if you have been infected by Zika.
Ensure that your children wear long sleeves when playing outside in order to avoid being bitten by mosquitoes.
Use an insect repellant spray indoors to keep mosquitoes from entering your house.
Ask your neighbourhood health and cleanliness officials to spray larvicide and use fumigation near possible breeding sites.
The WHO Pesticide Evaluation Scheme has recommended use of certain insecticides as larvicides; insist on using the same in your locality. Please get in touch with the authorities in your area to evaluate this
The Good News – Zika Virus Vaccine Made In India
Finally, here's some good news. Amidst the worldwide Zika scare, Bharat Biotech International Limited, a Hyderabad-based lab, has reportedly developed the world's first vaccine against the Zika Virus! Dr. Krishna Ella, Chairman and Managing Director, has sought the government's support on this. The development and delivery is being fast-tracked so that the epidemic in fellow countries like Brazil can be abated.
Zika seems to have taken a stronghold over the world. But with constant medical and scientific research, and the heartening news of Zika virus medicine made in India, we are sure things will soon take a turn for the better.
In the interim, stay informed; stay safe!