High Protein Diet for Vegetarian Moms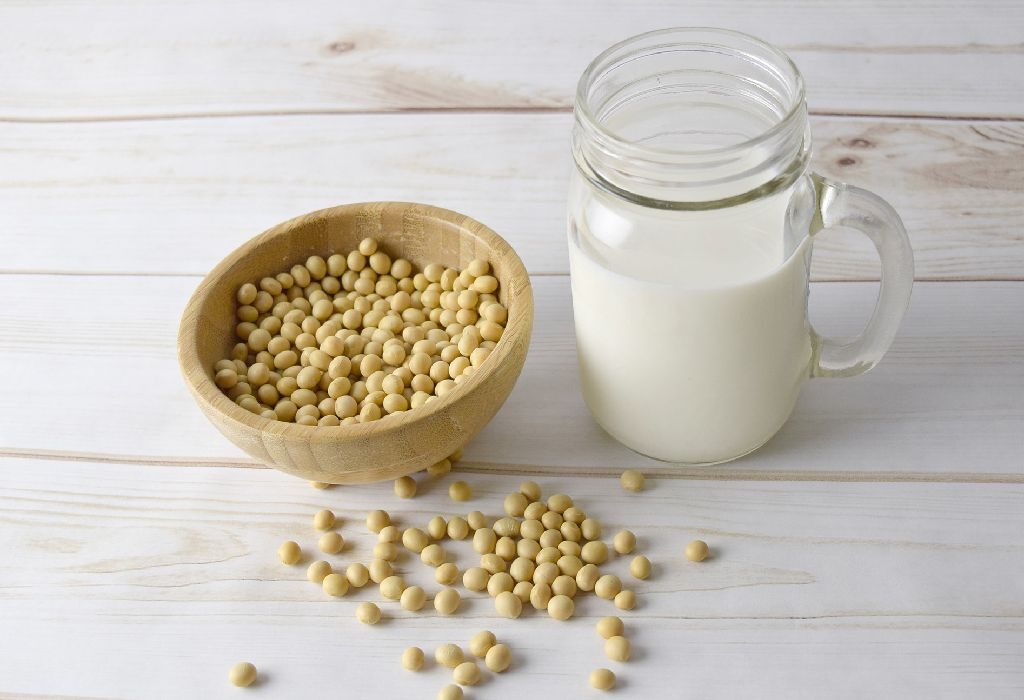 In this Article
We break down the sources of high protein in a vegetarian diet for moms and explain how ditching meat is not all that bad for you and your baby. Learn how to fulfil the dietary needs of a vegetarian mom with simple organic substitutes, which aren't even hard to find.
Vegetarian moms need their daily boost of vitamins and nutrients to keep them fighting fit. A strict vegetarian diet, if not monitored, can rob a mother-to-be of proteins. What do you do then? Undermine your vegetarian principle and opt for meat, instead? The answer is no, because animal proteins and vegetarian proteins have the exact nutritional value.
Till the time the protein sources for vegetarian moms are defined well in their diet (by way of calcium, zinc, and vitamin B12 and D), there is no need to worry. All you need to do is find innovative ways to include a few protein-rich ingredients in your vegetarian diet. Continue reading, and learn ways to incorporate the sources of high protein in a vegetarian diet for moms
What Should a High Protein Diet for Vegetarians Have?
it is not at all tricky for you to include foods high in protein in your diet just because you are a vegetarian. There are a lot of vegetarian sources of protein that you can include to up your protein intake. Here is a list of vegetarian protein rich foods that you can consume everyday!
1. Greek Yoghurt
Vegetarian moms can do with a generous inclusion of Greek yoghurt in their diet. One serving of Greek yogurt provides 23 grams of protein. You could even turn this variety of yoghurt into a mini dessert by adding finely chopped almonds and fresh berries. This dessert will not just be healthy, but it will also have a cooling effect, especially during the dreaded summer months.
2. Quinoa
A protein diet for vegetarian women should include aThis wholesome grain serves as among the best vegan sources of protein. That apart, it tastes delicious too! A quaint Mediterranean quinoa salad is easy to whip up for a light lunch.
3. Soy
Vegetarians have quite a few options to choose from to get their daily fix of protein. Soy is one of the biggest sources of protein. It is widely regarded as the best substitute for meat. Tofu is the most popular and healthy soy product. For your protein needs, it is imperative that you choose only firm tofu as it is richer in proteins than soft tofu. Make sure to consume 10 grams for a half-cup serving in your diet.
4. Beans and Rice
Wondering what makes this combination perfect for a protein boost? Beans have a high content of methionine and lysine, while rice is low in lysine and high in methionine. This is a good substitute for meat because its protein content is the same. If beans are not readily available, chickpeas or lentils will produce the same results. These meals are rich in carbohydrates, perfect for moms who like to engage in a light workout daily.
5. Pita and Hummus
The Middle Eastern staple of hummus and pita will provide you with a rich source of protein. Chickpeas contain a similar amino acid profile as most legumes – a perfect high protein diet for vegetarian moms. Giving this exotic and tasty dish a try will be a happy indulgence, we bet. New moms can also try cannellini, edamame, or other bean types.
A good vegetarian protein diet will give vegetarian moms the nutrients that they need to ensure a balanced and healthy body. what's more, proteins will also help you achieve a toned tummy! The interesting part is, with so many sources of proteins found in organic forms, there really is no need to compromise on your preference and switch to meat. All you need to do is to wisely incorporate adequate protein-rich products in your diet, and you're set for a healthy inning with your baby!