45+ Best Quarantine Quotes to Sum-Up Your Social Distancing Life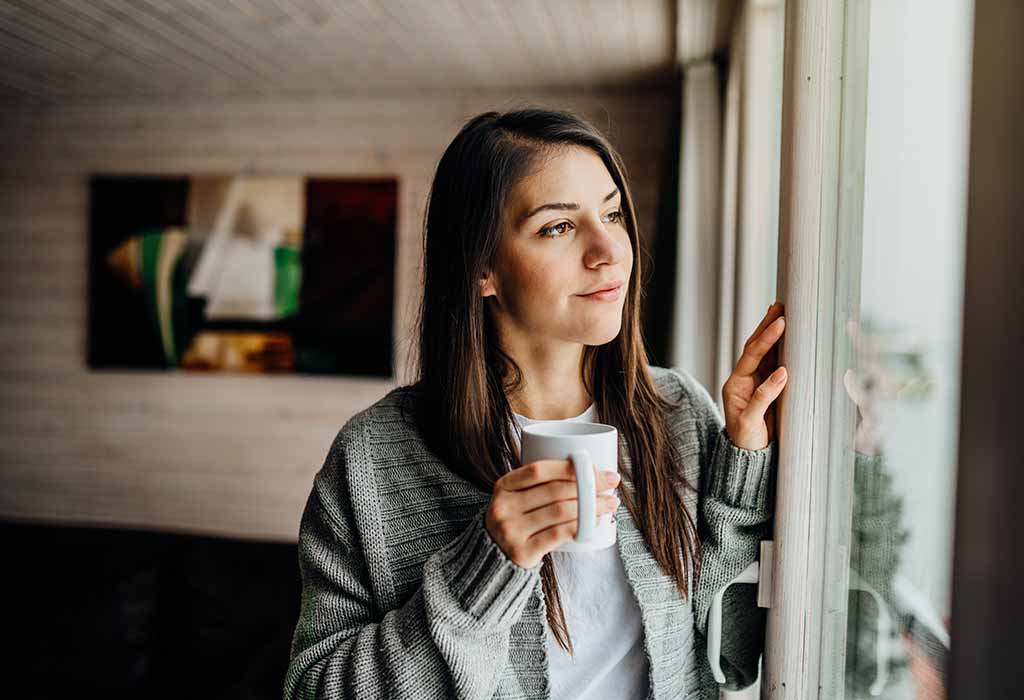 Apart from taking a toll on your physical health, facing something as challenging as a pandemic can take a big toll on your mental well-being. And more than anything, it is your willpower and positivity that can get you sailing through these tough times. So, if you, too, are struggling to keep your sanity intact and looking for some fun ways to stay motivated and entertained during quarantine times, here are some inspirational quotes during quarantine that can help!
31 Motivational Quotes For Quarantine and Social Distancing
Here are some positive quotes during quarantine to help you feel motivated and empowered:
"You cannot be lonely if you like the person you're alone with." – Wayne Dyer
"Life imposes things on you that you can't control, but you still have the choice of how you're going to live through this." – Celine Dion
"Everything will be okay in the end. If it's not okay, it's not the end." – John Lennon
"Nothing in life is to be feared, it is only to be understood. Now is the time to understand more, so that we may fear less." – Marie Curie
"I think it's very healthy to spend time alone. You need to know how to be alone and not be defined by another person." – Oscar Wilde
"In the midst of chaos, there is also opportunity." – Sun Tzu
"Opportunities to find deeper powers within ourselves come when life seems most challenging." – Joseph Campbell
"Without great solitude, no serious work is possible." – Pablo Picasso
"We must accept finite disappointment, but we must never lose infinite hope." – Martin Luther King, Jr.
"If you're going through hell, keep going." – Winston Churchill
"To lose patience is to lose the battle." – Mahatma Gandhi
"Obstacles don't have to stop you. If you run into a wall, don't turn around and give up. Figure out how to climb it, go through it, or work around it." – Michael Jordan
"Doing the best at this moment puts you in the best place for the next moment." – Oprah Winfrey
"One moment of patience may ward off great disaster. One moment of impatience may ruin a whole life." – Chinese Proverb
"Just when the caterpillar thought the world was ending, he turned into a butterfly." – Proverb
"Home is a shelter from storms — all sorts of storms." – William Bennett
"You are braver than you believe, stronger than you seem, smarter than you think, and loved more than you'll ever know." – A.A. Milne
"Reading gives us someplace to go when we have to stay where we are." – Mason Cooley
"I learned there are troubles of more than one kind. Some come from ahead, others come from behind. But I've bought a big bat. I'm all ready, you see. Now my troubles are going to have trouble with me." – Dr Seuss
"One day this will be over and we will be grateful for life in ways we never felt possible before." – Matt Haig
"If you don't like something, change it. If you can't change it, change your attitude." – Maya Angelou
"Every adversity brings new experiences and new lessons." – Lailah Gifty Akita
"There's a great big beautiful tomorrow, shining at the end of every day." – The Sherman Brothers for Walt Disney
"Be thankful for what you have; you'll end up having more. If you concentrate on what you don't have, you will never, ever have enough." – Oprah Winfrey
"Some people look for a beautiful place. Others make a place beautiful." – Hazrat Inayat Khan
"Hard times don't create heroes. It is during the hard times when the 'hero' within us is revealed." – Bob Riley
"If plan A doesn't work, the alphabet has 25 more letters – 204 if you're in Japan." – Claire Cook
"Going through challenging things can teach you a lot, and they also make you appreciate the times that aren't so challenging." – Carrie Fisher
"A problem is a chance for you to do your best." – Duke Ellington
"It's OK to not be OK." – Ed Sheeran
"Challenges are what make life interesting and overcoming them is what makes life meaningful." – Joshua J. Marine
16 Funny Quotes About Quarantine and Social Distancing
Whether you are looking for quirky quarantine quotes for Instagram posts or some funny social distancing quotes, to put your quarantine life into context, some of these quarantine captions and quotes can do the trick for you:
"I figure I'd have time alone with my thoughts. But it turns out I don't have as many thoughts as you think." – Joey Tribbiani (F.R.I.E.N.D.S)
"Life is a menu, so remember whatever you order for your life is what's gonna be delivered to your table." – Tyrese Gibson
"So many books, so little time." – Frank Zappa
"Today was good. Today was fun. Tomorrow is another one." – Dr Seuss
"There's never enough time to do all the nothing you want." – Bill Waterson (Calvin and Hobbes)
"I was reading the dictionary. I thought it was a poem about everything." – Steven Wright
"There is a difference between solitude and isolation. One is connected and one isn't. Solitude replenishes, isolation diminishes." – Henry Cloud
"Try to be like the turtle – at ease in your own shell." – Bill Copeland
"I'm happy. Which often looks like crazy." – David Henry Hwang
"Life isn't how to survive the storm, it's about how to dance in the rain." – Taylor Swift
"Optimist: Someone who figures that taking a step backward after taking a step forward is not a disaster, it's more like a cha-cha." – Robert Brault
"Change is not a four-letter word… but often your reaction to it is!" – Jeffrey Gitomer
"People often say that motivation doesn't last. Well, neither does bathing – that's why we recommend it daily." — Zig Ziglar
"Near, far, wherever you are… make sure you're practicing social distancing!" – Celine Dion
"Some people have a way with words, and other people…oh, uh, not have way." – Steve Martin
"Life is a shipwreck, but we must not forget to sing in the lifeboats." – Voltaire
We hope that these quotes helped bring a smile to your face and some hope in your life! Remember to take one day at a time and keep your spirits high, and this too shall pass!
Also Read:
Quotes Reflecting Mother and Son's Beautiful Bond
Amazing Father-Son Quotes that Reveal Love
Touching Family Quotes and Sayings
?>