90 Best Quotes That Reflect a Mother and Son's Beautiful Bond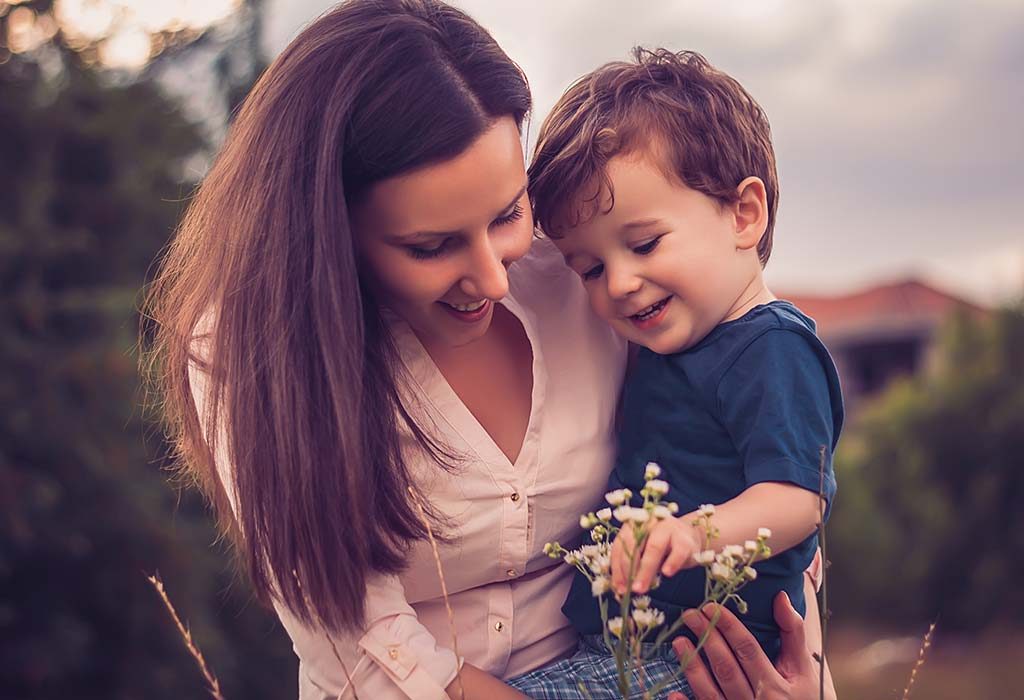 Mama's boy – this has come into being because the bond between a mother and son is like no other. The mother-son relationship goes a little from complicated to understand to all the way precious! That is why we bring you mother and son quotes to help express your love freely. Mothers can be kind, gentle, and affectionate, but they can also be firm and headstrong. She is the bed of comfort and undeniable love. So, whatever type your mother is, express your love for her in a sweet, witty, or emotional way using these amazing mother and son quotes.
20 Overwhelming Mother and Son Quotes
Here are a few overwhelming mother and son quotes that throw light on this beautiful relationship –
1. "How beautifully everything is arranged by Nature; as soon as a child enters the world, it finds a mother ready to take care of it." – Jules Michelet
There is no denying that one of the best things that nature is has done, is putting us in the custody of our mothers.
2. "Sons are the anchors of a mother's life." – Sophocles
This is one mother-son quote that are short but profound. To a mother, her son is more than just her little boy. He is to become a man someday, and this is a source of great comfort to her.
3. "A mother's arms are made of tenderness and children sleep soundly in them." ― Victor Hugo
A mother gives her child her all. Her love is so intense, it is almost tangible. There is no greater comfort than sleeping in the arms of a mother.
4. "That strong mother doesn't tell her cub, son, stay weak so the wolves can get you. She says, toughen up, this is reality we are living in – Lauryn Hill
While mothers are a symbol of grace and are known for their quality of being gentle, they make for a great picture of strength as well.
5. "Even more than the time when she gave birth, a mother feels her greatest joy when she hears others refer to her son as a wise learned one." – Thiruvalluvar
Mothers are filled with a sense of pride when their children do well in life. Each time her son achieves something, it is a moment of great pride.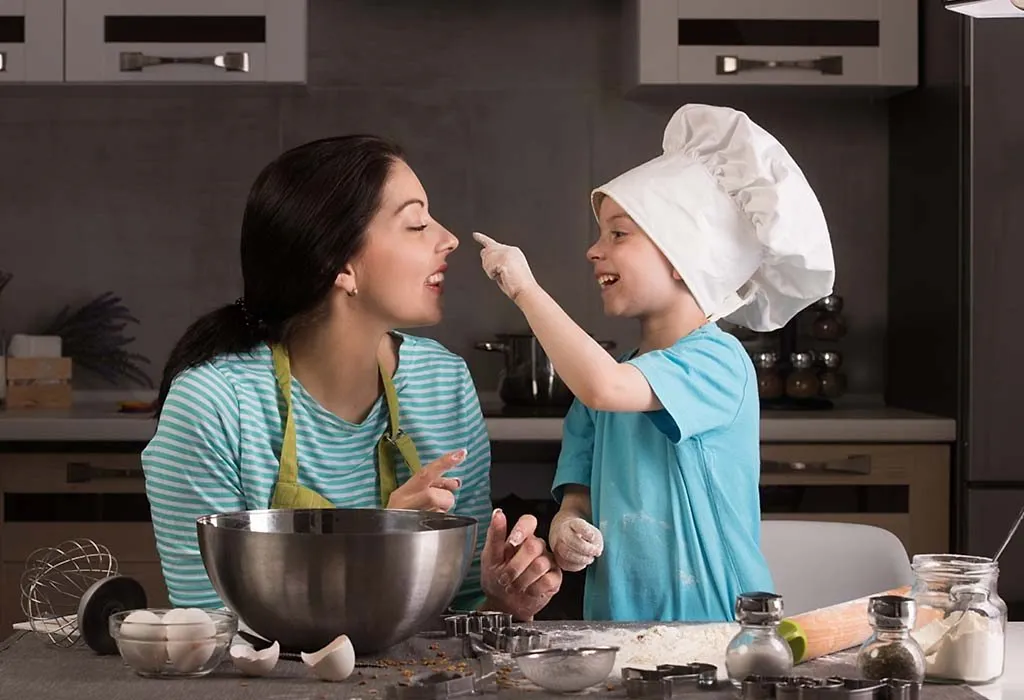 6. "Being a full-time mother is one of the highest salaried jobs in my field, since the payment is pure love." – Mildred B. Vermont
The duty of a mother is no easy task – it requires complete dedication. Mothers go ahead and do this without complaining because of the love they have for their child.
7. "The heart of a mother is a deep abyss at the bottom of which you will always find forgiveness." – Honore de Balzac
We all have memories of when we have messed up, but our mothers have always stood up for us, no matter what. They tell us where we go wrong, so we can learn from it.
8. "The mother's heart is the child's schoolroom." – Henry Ward Beecher
A mother is the first teacher that a child has. This is true in every sense. Every time, she is constantly teaching us something.
9. "A mother has to think twice, once for herself and once for her child." – Sophia Loren
Mothers are selfless. They always put their child before them. In everything they do, they make sure they know how it impacts their child.
10. "A mother's love doesn't make her son more dependent and timid; it actually makes him stronger and more independent." – Cheri Fuller
Mothers are the strongest. They guide and stand by everything that is right.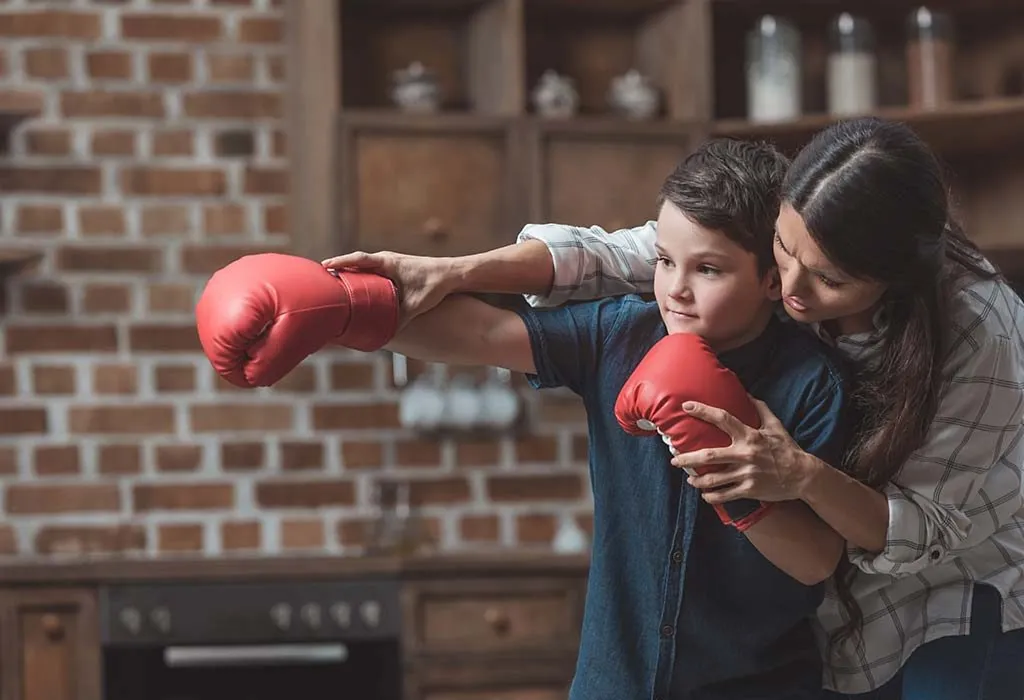 11. "Some mothers are kissing mothers and some are scolding mothers, but it is love just the same, and most mothers kiss and scold together." ― Pearl S. Buck
This is one of the mother-son quotes that is funny, yet true. While mothers are the nicest, they also know where to draw the line and correct us, if and when we go wrong.
12. "A boy's best friend is his mother." – Joseph Stefano
She is the one person you run to when you are upset. Mothers always have our back.
13. "There is no velvet as soft as a mother's lap, no rose as lovely as her smile, no path so flowery as that imprinted with her footsteps." – Archibald Thompson
Mothers are synonymous with love, care, kindness, and affection.
14. "Happy is the son whose faith in his mother remains unchallenged." – Louisa May Alcott
Sons look up to their mothers. While fathers play an important role in their lives as well, mothers are a constant source of strength.
15. "To be a mother of a son is one of the most important things you can do to change the world. Raise them to respect women, raise them to stand up for others, raise them to be kind." – Shannon L. Alder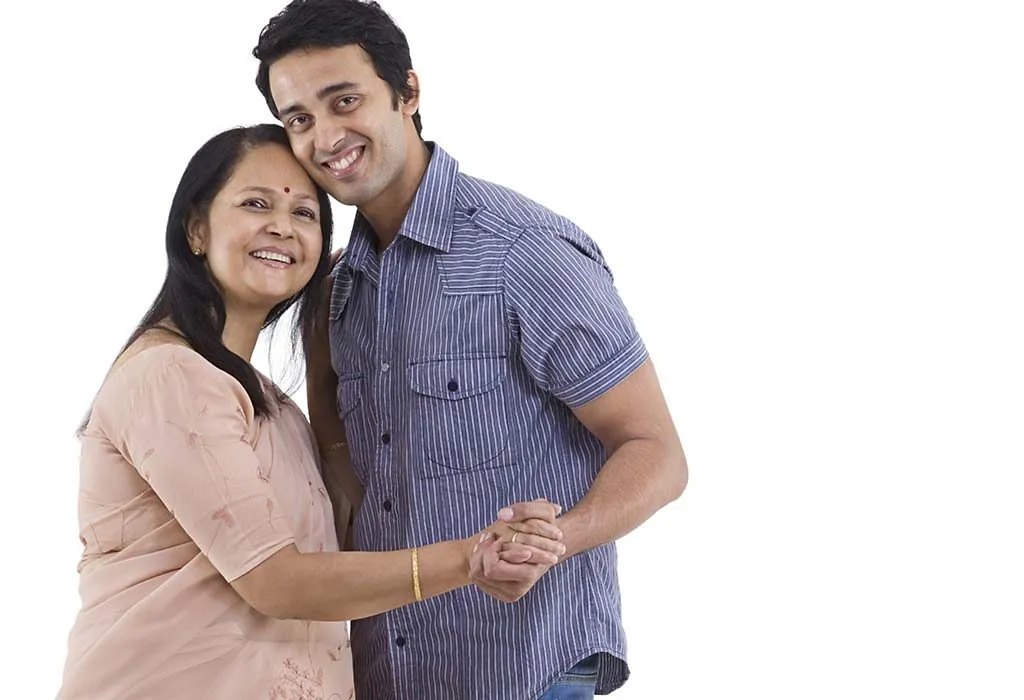 Who you are today lies heavily on your upbringing. This is why it is important for mothers to raise their sons into fine gentlemen.
16. "Your children are not your children. They are the sons and daughters of Life's longing for itself." – Kahlil Gibran
Today, your little one is your son. But as the years go by, he falls into various roles like friend, husband, and father.
17. "I remember my mother's prayers and they have always followed me. They have clung to me all my life." – Abraham Lincoln
Mothers always hope and wish the best for their sons.
18. "A mother is the truest friend we have when trials, heavy and sudden, fall upon us when adversity takes the place of prosperity." – Washington Irving
Life is not always easy, but when we hit a rocky patch, we have the comfort of knowing that our mothers are there for us.
19. "Mother is her son's first God; she must teach him the most important lesson of all, how to love." – T. F. Hodge
It is true that sons look up to their mothers with reverence. Mothers, through both words and action will have to teach their sons how to love unconditionally.
20. "And she loved a little boy very, very much, even more than she loved herself." – Shel Silverstein
To a mother, her son will always be her little boy, no matter what, or how old he grows!
Funny Mother and Son Quotes
Here are some funny and witty mother and son quotes: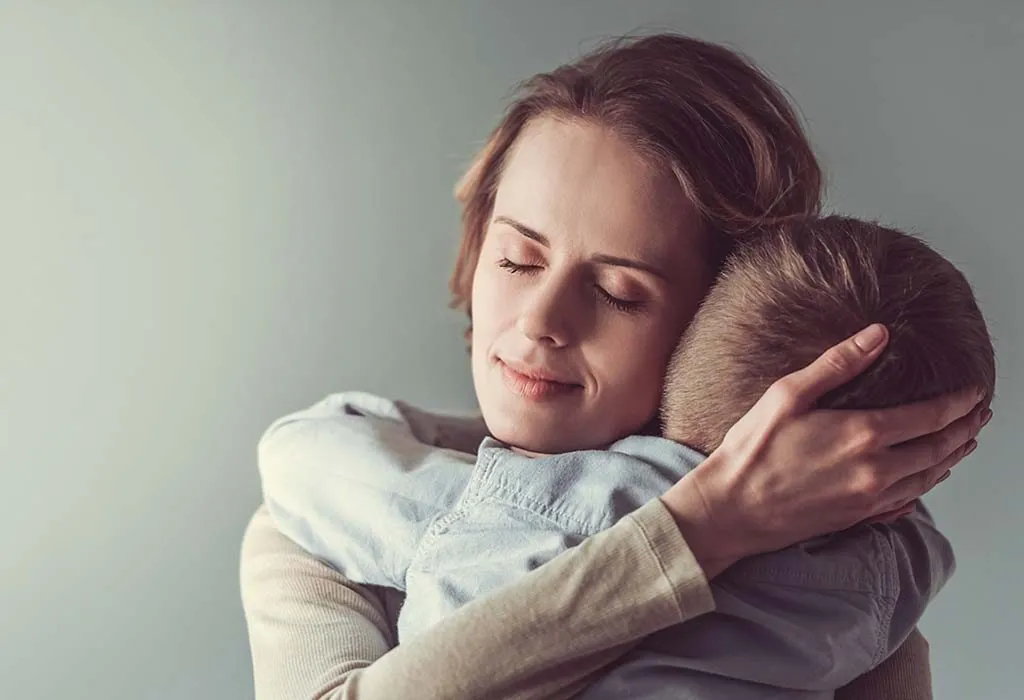 1. "If evolution really works, how come mothers only have two hands?" – Milton Berle
2. "A man who treats his woman like a princess is proof that he has been born and raised in the arms of a queen." — Unknown
3. "If you try singling me out to my mother, she'll be down your throat. She has three sons, and she's equally proud of us all." – Lee Pearson
4. "Raising boys has made me a more generous woman than I really am." – Mary Kay Blakely
5. "Son, you remind me how so much depends on days made of now." – Alison McGhee
6. "Happy the boy whose mother is tired of talking nonsense to him before he is old enough to know the sense of it." – Augustus Hare
7. "Motherhood is the biggest gamble in the world. It is the glorious life force. It's huge and scary—it's an act of infinite optimism." – Gilda Radner
8. "My mother is not a CIA agent, but she's an Italian mother, and she'd do anything for her son." – Adriano Giannini
9. "The most surprising thing about motherhood was realizing that going to the grocery store by myself without any kids tends to feel like a four-star vacation." – Unknown
10. "The biggest surprise about motherhood is that humans can actually survive on one hour of sleep a night." – Unknown
11. "Daddy 's a lot nicer than you are Mommy." "That's probably due to all of the extra rest he gets, sweetheart."
12. "My mom was the person that I most looked up to for her point of view, her humor." – Ben Stiller
13. "Silence is golden. Unless you have kids. Then silence is suspicious." – Unknown
14. "It takes one woman twenty years to make a man of her son – and another woman twenty minutes to make a fool of him." – Helen Rowland
15. "My kids call it 'yelling' when I raise my voice. I call it motivational speaking for the selective listener." – Unknown
16. "A woman is not able to re-educate any man, but she is able to create one." – Unknown
17. "It doesn't matter how old a son is. Even when he is big and strong he is always a small boy for his mother." – Unknown
18. "My nickname is Mom, but my full name is Mom Mom Mom Mom Mom…." – Unknown
19. "My son makes me smile when he stands up for what he believes in even if it's right to have a second portion of dessert." – Unknown
20. "Tucked my kids in bed and said 'I'll see you in the morning!' and saw each other 16 more times before sunrise." – Unknown
Inspirational Mother And Son Quotes
These motivational mother son quotes will inspire you and encourage you to share your feelings freely:
1. "I do what I want, when I want, where I want…if my mom says it's ok." – Unknown
2. "First my mother, forever my friend." – Unknown
3. "A boy needs his mother's respect. Not only her love but also her respect." – Emerson Eggerichs
4. "Motherhood is the greatest thing and the hardest thing." – Ricki Lake
5. "My mother never gave up on me. I messed up in school so much they were sending me home, but my mother sent me right back." – Denzel Washington
6. "No man succeeds without a good woman behind him. Wife or mother, if it is both, he is twice blessed indeed." – Godfrey Winn
7. "A mother is she who can take the place of all others but whose place no one else can take." – Cardinal Meymillod
8. "All that I am, or hope to be, I owe to my angel mother." – Abraham Lincoln
9. "I can imagine no heroism greater than motherhood." – Lance Conrad
10. "When you look into your mother's eyes, you know that is the purest love you can find on this Earth." – Mitch Albom
11. "If a man has been his mother's undisputed darling he retains throughout life the triumphant feeling, the confidence in success, which not seldom brings actual success along with it." – Sigmund Freud
12. "Ain't a woman alive who could take my mama's place." – Tupac Shakur
13. "My mother said to me, 'If you are a soldier, you will become a general. If you are a monk, you will become the Pope.' Instead, I was a painter, and became Picasso." – Pablo Picasso
14. "My father died when I was seven, leaving a widow and five sons, ranging in age from five to seventeen. My mother was the most highly disciplined and hardest working person I have ever known, and this, combined with her love and gentleness, enabled her to make a success of each of her children." – Arthur Lewis
15. "Moms are as relentless as the tides. They just don't drive us to practice, they drive us to greatness." – Steve Rushin
16. "You don't raise heroes, you raise sons. And if you treat them like sons, they'll turn out to be heroes, even if it's just in your own eyes." – Walter M. Schirra, Sr.
17. "Mothers are inscrutable beings to their sons, always." – A.E. Coppard
18. " My mother carried me for ten months. I asked her 'Mother, you had an extra month, why you didn't make me a beautiful face?' and mother told me, 'My son, I was busy making your beautiful hands and heart." – Mstislav Rostropovich
19. "My mother was my role model before I even knew what that word was." – Lisa Leslie
20. "I am a boy mom, and I keep my eyes on the goal: raising the boy I love into a man who will make this world a better place." – Monica Swanson
Mother and Son Love Quotes
These love quotes for sons from a mother and vice-versa will take you on an emotional ride:
1. "You're simply the best" – Tina Turner
2. "My mother is my root, my foundation. She planted the seed that I base my life on, and that is the belief that the ability to achieve starts in your mind." – Michael Jordan
3. "The best love in the world is the love of a man. The love of a man who came from your womb, the love of your son! I don't have a daughter, but maybe the love of a daughter is the best, too. I am first and foremost me, but right after that, I am a mother. The best thing that I can ever be, is me. But the best gift that I will ever have, is being a mother." — C. JoyBell C
4. "Sometimes the strength of motherhood is greater than natural laws." – Barbara Kingsolver
5. "A mother understands what a child does not say." – Jewish Proverb
6. "Sons worship their mothers, seeing them as flawless, almighty beings who spread love and who are able to do anything. That is why the most important lesson that a mother can teach her son is to respect, love, and understand women." — Unknown
7. "His little hands stole my heart, and his little feet ran away with it." — Unknown
8. " And there's no way I can pay you back / But my plan is to show you that I understand / You are appreciated." – Tupac Shakur
9. "You may have tangible wealth untold; Caskets of jewels and coffers of gold. Richer than I can ever be. I had a mother who read to me." – Strickland Gillilan
10. "You are loved for the boy you are, the man you will become, and the precious son you will always be." – Unknown
11. "Sometimes when I need a miracle, I look into my son's eyes, and realize I've already created one." – Unknown
12. "My mother was the making of me. She was so true, so sure of me; and I felt I had something to live for, someone I must not disappoint." – Thomas Edison
13. "Mother's love is bliss, is peace, it need not be acquired, it need not be deserved." – Eric Fromm
14. "There has never been, nor will there ever be, anything quite so special as the love between the mother and a son." – Unknown
15. "Mother is the heartbeat in the home; and without her, there seems to be no heart throb." – Leroy Brownlow
16. "We are born of love; love is our mother." – Rumi
17. "She's the only reason I'm able to do what I do." – Leonardo DiCaprio
18. "Yet now in my arms, I was holding a helpless baby boy who would grow into a man. I cannot imagine that soft little face one-day having whiskers." – Rhonda Stoppe
19. " She loved a boy very, very much — even more than she loved herself." – Shel Silverstein
20. "Life began with waking up and loving my mother's face" – George Elliot
Sweet Mother-Son Quotes
Here are some on-demand sweet and lovely mother and son bonding quotes:
1. "If love is as sweet as a flower, then my mother is that sweet flower of love." – Stevie Wonder
2. "A mother's arms are more comforting than anyone else's." – Princess Diana
3. "Happiness is seeing your mother smile." – Unknown
4. "Mothers hold their children's hands for a short while, but their hearts forever." – Unknown
5. "Heaven on Earth is looking at my little boy." – Jenny McCarthy
6. "To wake up to the sound of my son saying 'Mama, mama!' It's the best sound ever." – Miranda Kerr
7. "A man loves his sweetheart the most, his wife the best, but his mother the longest." – Irish Proverb
8. "Men are what their mothers made them." — Ralph Waldo Emerson
9. "Children and mothers never truly part. They're bound in the beating of each other's heart." – Unknown
10. "My greatest blessing has been the birth of my son. My next greatest blessing has been my ability to turn people into children of mine." – Maya Angelou
A mother plays a pivotal role in moulding her son into a fine man that he will turn out to become. Nothing we do can repay how much she has sacrificed, just to see her little boy happy. So if you are a son looking for mother's day quotes or a mom looking for inspiration, you will find these quotes encouraging and motivating.
Also Read:
Heart Melting Mothers Day Poems and Songs
Mothers Day Card and Craft Ideas for Kids
Lovely Mother's Day Quotes & Wishes