Marbled Banana Bread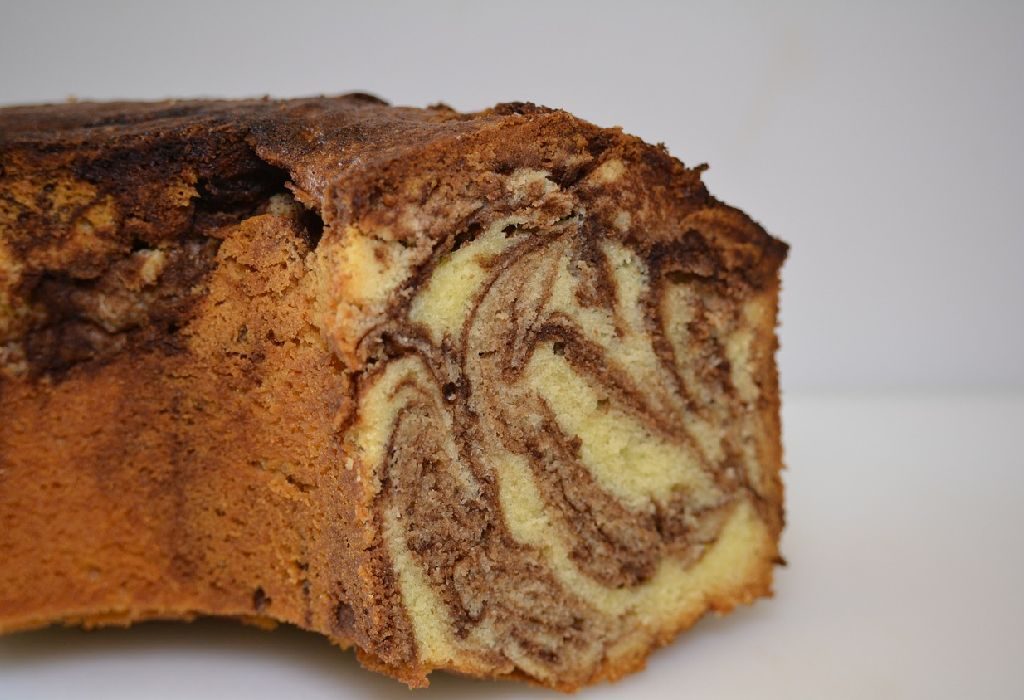 In this Article
Does your preschooler run away from banana? Then, here is a delicious bread made of banana, swirled through chocolate – all in a single plate and ssshhh … Your kid wouldn't even realize the presence of banana in it! So why wait? Save those ripe bananas this season and try this pleasing and tempting bread. Add a spoonful of peanut butter and you'll have a perfect breakfast for your kid.
| | | |
| --- | --- | --- |
| Serves | Preparation Time | Cooking Time |
| 15 People | 10-15 Minutes | 68-80 Minutes |
Ingredients
2 cups all purpose flour
1/2 cup chocolate chips
1/2 tsp salt
3/4 tsp baking soda
1 cup sugar
1/4 cup softened butter
3 ripe bananas (mashed)
1 egg
1/3 cup plain yogurt
Cooking spray
Method
Step 1
Preheat the oven to 350 degree F.
Step 2
Grease the loaf pan (9" x 5") with nonstick cooking spray.
Step 3
Microwave the chocolate chips in a medium bowl on high for about a minute or until it melts completely. Keep it aside to cool.
Step 4
Blend all purpose flour, baking soda and salt in a bowl and stir it with a whisk.
Step 5
Add sugar and butter to a large container. Blend it with a hand mixer until it forms a smooth paste. Add banana, egg and yoghurt to the mixture and blend it for about 3 – 4 minutes.
Step 6
Add flour to this mixture and blend it until the flour gets moistened.
Step 7
Add one cup of this blended batter to melted chocolate and stir well until completely blended.
Step 8
Layer the plain batter and chocolate batter alternately on the loaf pan.
Step 9
Swirl the two batters using a fork and slightly smoothen the surface.
Step 10
Bake it in oven at 350 degree F for 60 min or until a toothpick inserted into it comes out clean.
Nutritional Information
| | |
| --- | --- |
| Calories | 197 Kcal |
| Proteins | 3.1 g |
| Fat | 5.3 g |
| Carbohydrates | 35.2 g |
| Cholesterol | 21 mg |
| Sodium | 175 mg |
| Potassium | 141 mg |
?>