Working Mom Quotes That Will Give You Positive Energy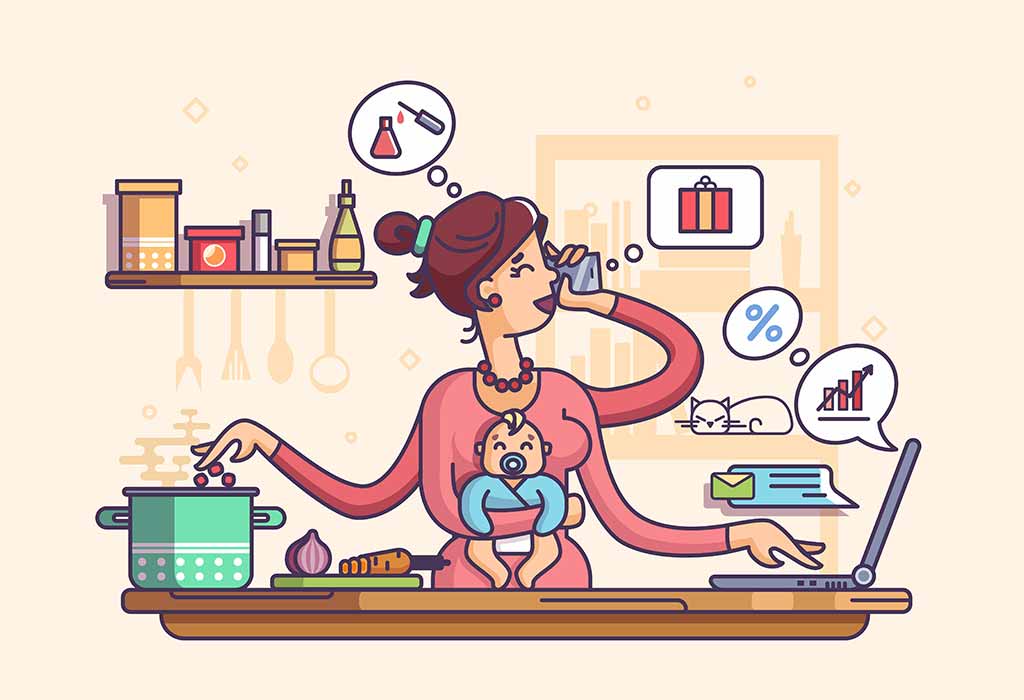 Most working women have a lot on their plates trying to balance work and personal life. No matter the circumstances, every mother needs encouragement via quotes that would help them cross all hurdles with ease.
Beautiful Quotes and Sayings That Every Working Mother Will Relate To
Whether single or has a partner, moms have to juggle family expectations, work schedules, and exhaustion that can leave a working mother feeling stressed, undervalued, and full of guilt. Working mom quotes are compiled to help those constantly trying to be the mom they envisaged, yet remorse that they're not doing enough. Here is a compilation of some of the best full-time working mother quotes that can inspire.
"You cannot do everything at once, so find people you trust to help you. And don't be afraid to say no." – Jane Seymour.
"Start by doing what's necessary; then do what's possible, and suddenly you are doing the impossible." – St. Francis of Assisi.
"The balancing act of motherhood and a career, and being a wife, is something that I don't think I'll ever perfect, but I love the challenge of it." – Kerri Walsh Jennings.
"It's not wrong to be passionate about your career. When you love what you do, you bring that stimulation back to your family." – Allison Pearson.
"Attitude – and belief in yourself – will get you most of the way there"-Theodore Roosevelt.
"The key is not to prioritize what's on your schedule but to schedule your priorities".-Theodore Roosevelt.
"It's all about finding the calm in the chaos"- Donna Karan
"I've learned that every working woman is a superwoman."—Anonymous
"You can be a good mom and a working mom. You are allowed to be both.''-Anonymous
"Be the mom you want to be, not the mom others expect you to be."-Anonymous
"Being a working mom doesn't mean my family isn't my priority."-Anonymous
"Life is about balance. The good and the bad. The highs and the lows. The pina and the colada." – Ellen DeGeneres
"Any mother could perform the jobs of several air-traffic controllers with ease." – Lisa Alther
"The phrase, 'working mother,' is redundant."-Jane Sellman
"Trying to do it all and expecting that it can be done exactly right is a recipe for disappointment. Perfection is the enemy".-Sheryl Sandberg
"She never quite leaves her children at home, even when she doesn't take them along. – Margaret Culkin Banning
"A happy mother is a good mother, and if work makes you hum, your whole family sings along"- Sharon Meers and Joanna Strober
"The fastest way to break the cycle of perfectionism and become a fearless mother is to give up the idea of doing it perfectly— embrace uncertainty and imperfection."-Arianna Huffington
"The obligation for working mothers is a very precise one: the feeling that one ought to work as if one did not have children while raising one's children as if one did not have a job".-Annabel Crabb
"I see myself as a mom first. I'm so lucky to have that role in life. The world can like me, hate me or fall apart around me, and at least I wake up with my kids, and I'm happy." – Angelina Jolie
"We delight in the beauty of the butterfly, but rarely admit the changes it has gone through to achieve that beauty." – Maya Angelou
"This struggle is real. The juggle is real. That's why everyone should hire working mothers. They are put in crazy situations all the time and are forced to problem-solve. They are some of my most resourceful employees." – Sara Blakely
"Successful mothers are not the ones that never struggled. They are the ones that never give up, despite the struggles." – Sharon Jaynes
"It's not easy being a mother. If it were easy, fathers would do it." – Dorothy, "The Golden Girls."
"Buckle up, and know that it's going to be a tremendous amount of work, but embrace it." – Tory Burch.
"The love for my kids is what gives me strength."—Anonymous
"It's not difficult to take care of a child; it's difficult to do anything else while taking care of a child." -Julianne Moore
"Children change the game. Game, set, and match if you'll pardon the pun. It's not that our goals and dreams change, but our motivations and mindset do.-Serena Williams
Maintaining a work-life balance requires constant adjustments, compromises, and sacrifices. So, learn to set boundaries and make time to give your heart and soul to both aspects of life.
Also Read:
Life and Struggles of a Working Mother
Why Working Mom Different From a Working Dad
Tips for Working Mothers