The Best Gifts Ideas to Celebrate 12 Days of Christmas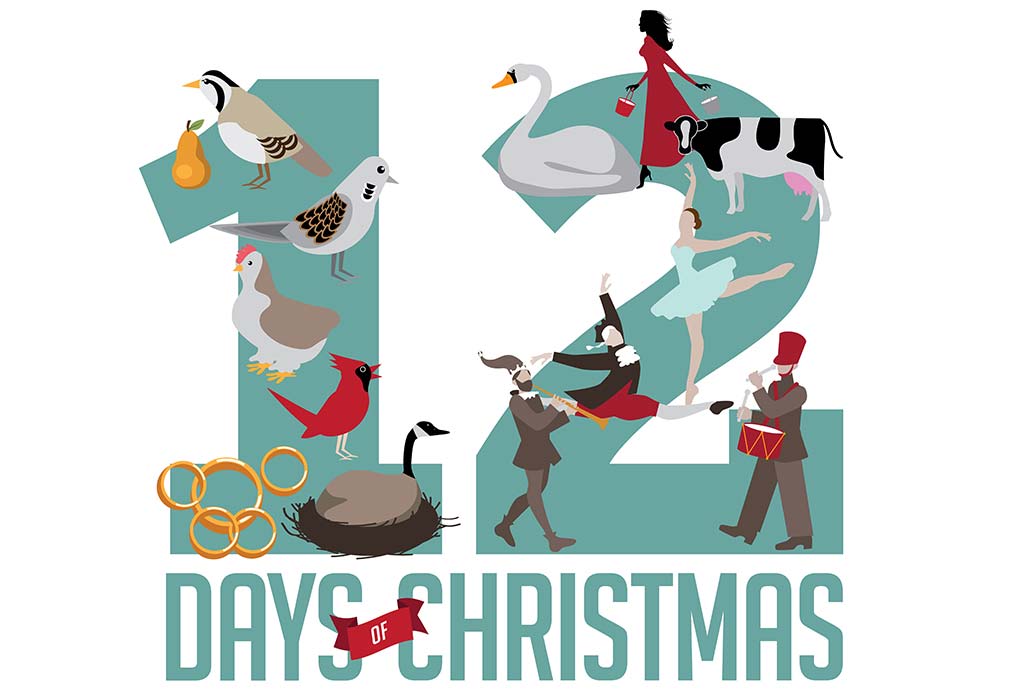 In this Article
"The 12 Days of Christmas" is a viral Christmas song that most of us know by heart. So why not add in a clever twist and create something more out of it! When the festive season is around the corner, and you are looking for unique Christmas gift ideas, why not send them options related to the 12 Days of Christmas? These gifts will not only be warm and sweet but can also add an invaluable experience, leading to a greater connection between you and your loved ones!
Memorable 12 Days of Christmas Gift Ideas for Family
Here are some fantastic and very clever gift ideas you could check out this Christmas!
1. A Basket of Pears and Fruit
To begin the 12 Days of Christmas-themed gifts, you can start with edible fruits. You can either stick with a pear fruit basket or even go for your loved one's favorite fruit basket.
2. Fresh Pear Cobbler
For the first day of Christmas, bake a treat with pear as the main ingredient in it! Wrap some homemade, fresh pear cobblers in a holiday-themed container and add a pretty bow to begin the festive season!
3. Turtle Candy
Never let your Christmas spirit down, and go for some delicious turtle candy! Made with caramel, chocolate, and pecans, this chocolate shop classic will bring all your loved ones to the yard!
4. Dove Ornaments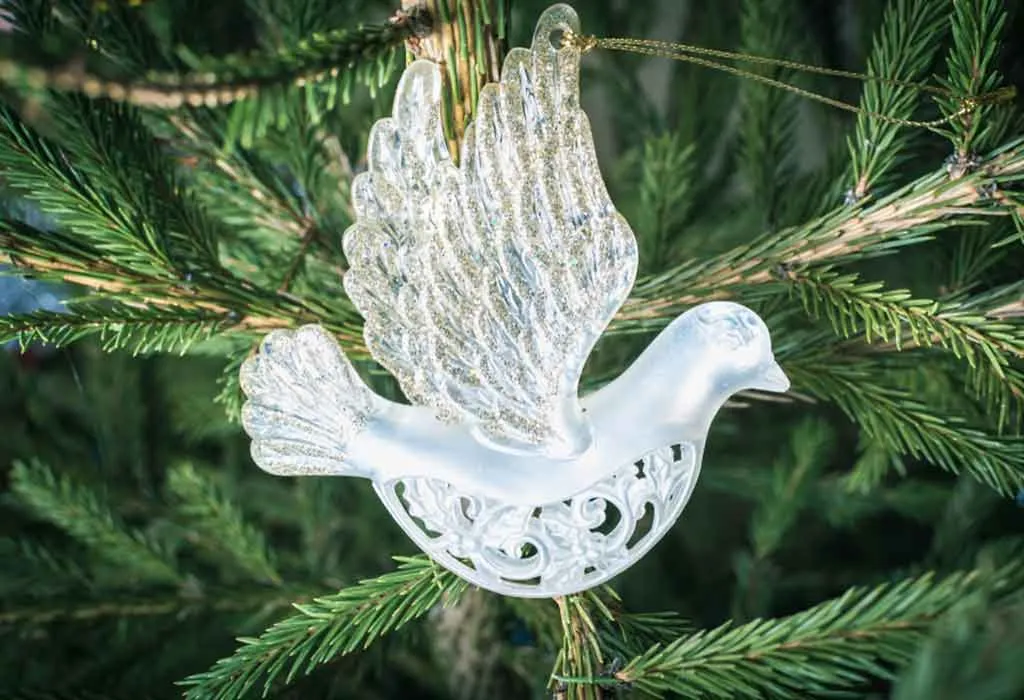 Another thoughtful present honoring the season is presenting your loved one with turtledove ornaments. These are not just beautiful ornament options for your loved ones but can also be a reminder of your strong bond of friendship.
5. Chicken Soup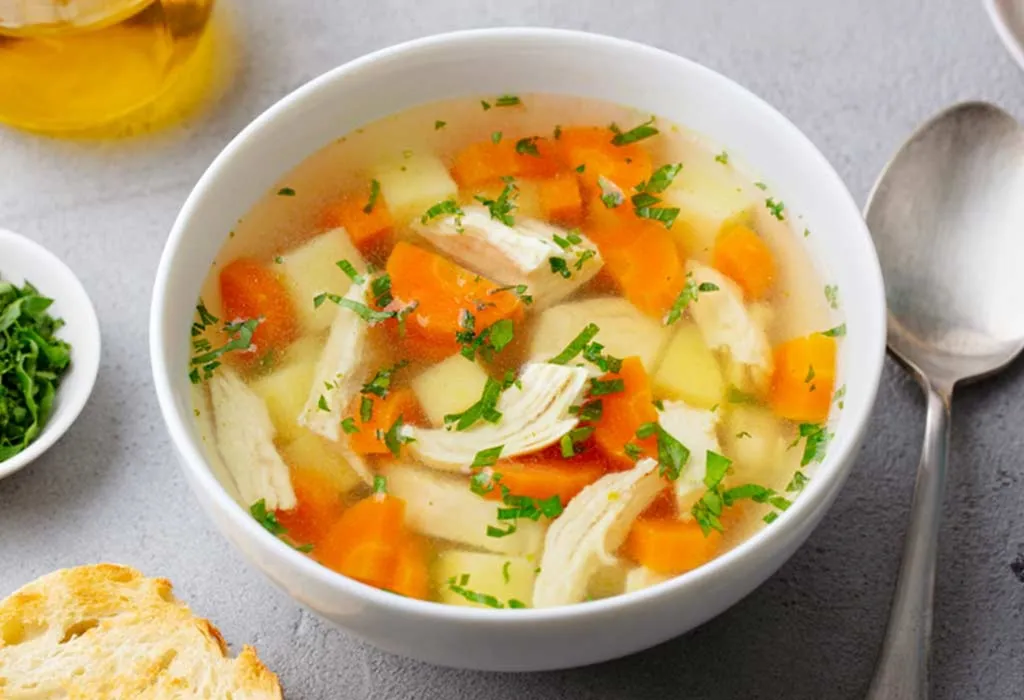 Who would say no to a warm bowl of chicken soup right in the middle of winter? So, simply cook a wonderful chicken dinner for your friends and family. If delivering soup is not an option, pack dry ingredients for the soup in a mason jar along with the recipe, and wrap them up neatly!
6. Chicken Socks
When you want to leave food out of the picture but still want to present something warm and comfy, then go for a pair of socks. Choosing socks decorated with hens and chickens can bring unexpected laughter to your Christmas morning! 12 days of Christmas socks can be adorable, especially when the entire family will match!
7. Birdfeeder
One of the best gifts you could give is an adorable bird feeder. The gift works best if your loved one has pet birds; if not, you can gift a pretty bird along with the bird feeder. This gift idea is brilliant 12 days of Christmas gifts for kids for bird lovers!
8. Five Golden Rings
If you are on a budget and cannot afford actual golden rings (most of us can't), then you could go for a clever spin that your hostess or host will surely love- golden napkin rings! You could either make your own or purchase a set, but no matter which option you go for, your host will surely love the effort you put into it! This is also one of the safest options for 12 days of Christmas Gift Ideas for secret Santa at the office!
9. Eggnog
You can also go for one of the Christmas favorites and make a delicious batch of homemade eggnog! Not only is it a seasonal classic, but it can also be a part of any classy Christmas dinners you are hosting!
10. Silly Goose Sock
Are you looking for lovely 12 days of Christmas ideas for kids? Then look no further than a pair of silly Goose socks! These goose head socks can make your kid's feet look like the head of the goose while warming them up.
11. Swan Brooch
When your loved one is a fan of classy jewelry and accessory, a gorgeous swan brooch would be the perfect gift idea for the pretty ladies and the fashionable gents!
12. Milk Jug/Pitcher
For the eighth day of Christmas, you could gift your loved ones an adorable milk pitcher or a jug. You could even make your decorations onto the plain white pitcher, cover it with some decorative wrappings, and add a pretty bow on top to complete the look of festive cheer!
13. Smart Speaker
No festivities are complete without nodding your head to the music and dancing your night away! If your budget allows, then present your family and friends with a stylish smart speaker to play all their favorite songs. If you are short on budget, then you could consider creating a playlist of your favorite songs and share it with them!
14. Jump Rope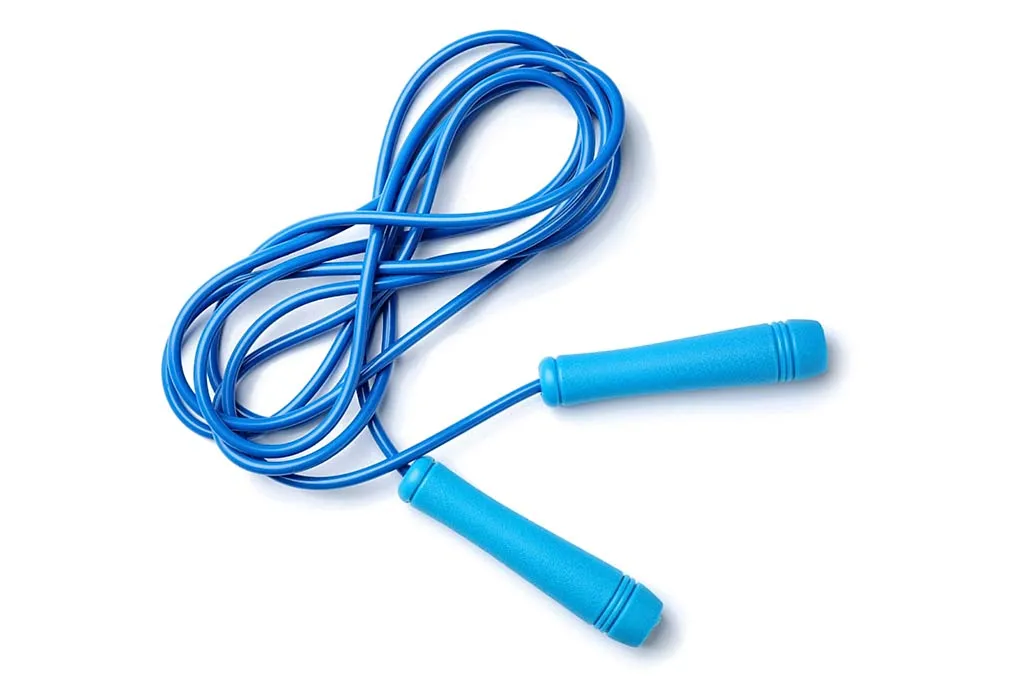 Since New Year is just around the corner, fuel their new year resolution of staying fit by giving them a jump rope. If they are fitness fanatics, then they are going to appreciate this thoughtful gift even more.
15. Hot Cocoa Mix
If you already have enough musical instruments at your home, then get creative and gift your family some delectable hot cocoa mix. After all, a piping hot drink is all they will need to warm themselves up during cold winter nights.
16. Drumstick Pens
A cool set of drumstick pens would be the perfect final gift for the 12 Days of Christmas theme! The ideal present for any age, this set of pens will help them drum along to their favorite songs no matter where they are!
When picking out gifts, don't be afraid to get creative with them as well! While most of these gifts range in cost, complexity, and time commitment, you can always make tweaks to these ideas to suit your tastes!
Also Read:
Cool Christmas Gifts Ideas for Teachers