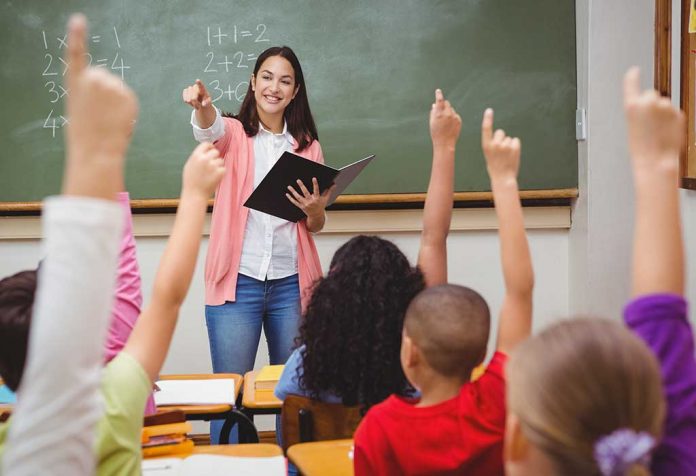 Whenever someone asked, what I wanted to become, I always said a Doctor. Time flew and the competition of becoming a doctor, engineer started to rule my life, just like any teenagers life.
All my peers in the family also wanted to become a doctor. I was also pressurised to be one, not by my family but the peer pressure.
Actually those days doctors and engineers were commanding our life. Any other career choice was looked down upon.
AIIMS and IIT were the career choices students had. So how can I blurt out anything which was not in the hit list?
So I went the way the society was taking me. I took Medical and started preparing for medical entrance exams.
While preparing for my exams I used to teach an imaginary class and clear my concepts. I use to just love studying this way and mom always used to guide me, to take up B.sc and then M.sc.
But I use to make faces at the mere mention of the word teacher not understanding that my mom is a teacher as well.
The year 2003 results of all the PMT exams came and I didn't clear any but still society pressure of what to choose was haunting me and i chose B.tech Biotechnology, at least I will be called an engineer.
4 years of engineering went in a jiffy I completed my B.Tech but what next???
Obviously, B.tech alone was not sufficient to grab a decent job so this time I was cautious of what I chose for myself.
I always had a dream of travelling in business class and staying in five-star hotels you know that dream job, a high salary package, a decent job designation.
So all these can be achieved by only an MBA degree.
2007 was ruled by MBA, so I took up an MBA and finally thought yeah finally I will be a manager in so and so company.
Dreams shattered you don't become a manager straight away you first have to be an executive. Still, I didn't want to be proved wrong so my first aim was to get a decent job.
Got a job, 9 to 5, a good starting salary package, quite satisfying for a 24-year-old single girl staying with her parents.
There was something which was still bothering me I started leaving jobs cause I was not satisfied with the work profile, there was something which was a miss.
I was not getting the KICK.
My dream job was not this one, I was not satisfied, I have worked in all, from insurance to telecom to textile and education sector.
Then one day I went to my friend's school, she was a teacher. I stayed there for say half an hour and that feeling I won't be able to express in words. I was happy. I wanted to stay longer. I was mesmerised. I got the KICK.
I spoke to my mom, i said," mom I have been wrong all these years. This is not what I wanted. I have big dreams. But corporate jobs, I will not be able to sustain. I am not happy with the job profiles I am getting".
I asked her, Mom I am 30, I am married, I am planning a family so will I be able to rebuild my career? , cause at this age a person starts achieving something in their jobs.
She immediately said," yes, of course, you can, you can still become a teacher and achieve your dreams of a contended job".
I think she was waiting all these years for me to realise my mistake cause she had seen the potential in me as a successful teacher.
So finally for the first time, I did what I felt was right.
I did my B.Ed and I enjoyed every moment of it.
I joined a school and I just loved my job. At the end of each day, I was learning something new. This is what I was made to do. I use to look forward to the next day at my job.
I feel delighted when my parents introduce me to people as a teacher. Somewhere I see that pride in my mom's eyes.
I achieved what I thought I would never be able to. I thought I had lost the chance to improve my career.
But if you have the will, ability and the quality you can achieve anything in this world.
With three children by my side in 2017, I enrolled myself for MA education cause I want to reach great heights in this field, cause I have it in my blood.
I now know the answer to this question, which is asked often during corporate interviews.
Where do you see yourself after 5 years ?. I didn't know it then. Today I close my eyes and I know it by heart where i see myself in the coming future.
It's never too late for a new beginning in your life just have that feeling that yes you can do it and you will achieve what you want to.
It's my passion to be a teacher and a writer. Today I am also a blogger by passion, just started in this field but I am doing what I felt I would never be able to.
So come follow your passion and do what makes you happy.
Disclaimer: The views, opinions and positions (including content in any form) expressed within this post are those of the author alone. The accuracy, completeness and validity of any statements made within this article are not guaranteed. We accept no liability for any errors, omissions or representations. The responsibility for intellectual property rights of this content rests with the author and any liability with regards to infringement of intellectual property rights remains with him/her.