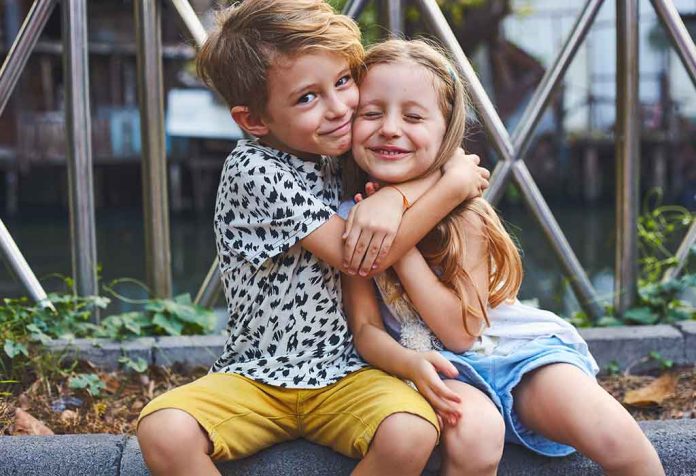 Last Updated on
Let's begin with a question: what would your life be like, without your brother or sister? Would your childhood have been just as fun if you didn't have to fight over someone who got the bigger piece of the chocolate you had to share or whose turn it was to ride the bike or play on the swing? Would your teenage years be just as memorable without the constant bickering over whose noise-making is more annoying or who took whose clothes? And finally, would your adult life be the same without your sibling's undying support and companionship?
While those of us with siblings may have wished, at least once in our lives, that our parents had only borne one child (us, of course!), we can all admit that our siblings are our best friends, our partners in crime, our confidants and secret keepers, and people who make life truly special.
Let's celebrate the love and affection for our brothers and sisters on National Siblings Day!
When Is National Siblings Day?
National Siblings Day is celebrated on April 10 every year. This year, it falls on Sunday, so take a break and spend some quality time with your sibling, either virtually or in person! Sadly, this is not an actual government-mandated day off, and it is primarily an American holiday. But why should that stop us? And since when do we need a reason to hang out with our siblings!
Why Is National Siblings Day Celebrated?
In the simplest and truest sense, this day is observed to celebrate the lives of our siblings and the contributions they make to our own lives. We have grown up with them, and they have seen us at our most vulnerable and our most embarrassing. We have walked the path of making mistakes and learning lessons together with our brothers and sisters, and we love each other unconditionally anyway (unless they still have the audacity to finish our half-eaten chocolate!).
We can use this day to show our siblings how much we love and care for them and set an example for children who can learn the importance of having a brother or sister.
History of National Siblings Day
The story of how National Siblings Day came into being is sweet and heart-warming. It was invented by an American woman named Claudia Evart, who wanted to find a way to honour and remember her brother and sister, who had died when they were young. It is a true testament to love between siblings and has led the way to the creation of the Siblings Day Foundation, a non-profit organisation founded in 1997.
Since then, National Siblings Day is celebrated on April 10th, and felicitates the everlasting bond between siblings.
Interesting Ideas to Celebrate National Siblings Day
If there's one person you know inside out, it's your sibling. This means that you usually find it quite easy to shop for them, buy them good gifts, or surprise them with treats you know they'll love! Whether it's a luxurious gift set, homemade cake and ginger tea, or a classic movie marathon with caramel popcorn, you know exactly how to treat your brother or sister right and make them feel loved. Let's take a look at some fun ways of celebrating National Siblings Day!
Take a walk down memory lane with your cute and goofy childhood photos, toy collectables, and games that you used to play together.

Pen a heartfelt note, and tell your sibling how much you love them, something you two are too cool to do in person!

Pop some fresh popcorn, and put on a marathon of your favourite childhood movies, or those sci-fi and crime films your sibling is into.

Cook up their favourite meal or dessert at home, and watch them guzzle it down with plenty of hunger and love for you!

Sit down with a special cup of tea or coffee, and have a heart-to-heart talk about everything under the sun.
National Siblings Day Activities for Kids
As kids, our siblings are our best friends and our worst enemies! We can't seem to live with each other but definitely cannot live without each other. Remember when we'd complain to mom and dad about a silly fight, but get upset upon seeing our brother or sister get scolded or punished? That's pure love!
Here's how kids can celebrate National Siblings Day in sweet little ways:
Let the siblings make homemade cards and drawings for each other using different art and craft materials.
Sit down with the kids, and show them their baby photos. Every family has pictures of the older sibling tenderly holding or playing with the new baby!
Plan a fun indoor game or activity for the kids, with prizes, finger foods, and lots of opportunities for new photos.
Get them into the kitchen, and involve them in a cooking or baking activity together. Let them get messy and funny with flour and butter!
Put on a movie marathon with both of their favourite cartoon or superhero films, with yummy treats and drinks.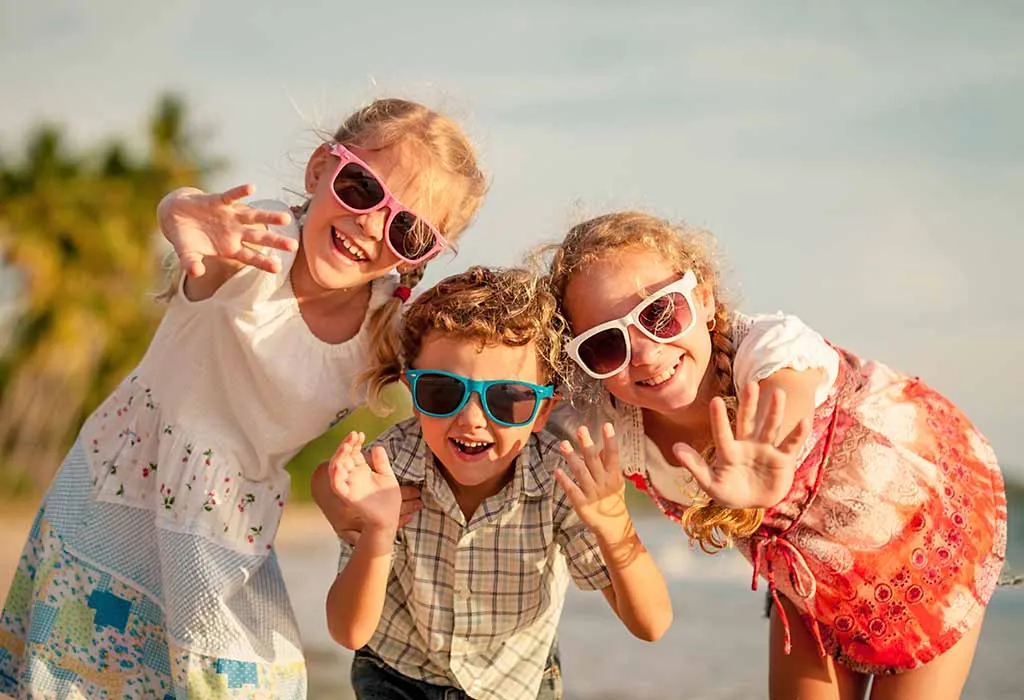 National Siblings Day Wishes
If you live far away from your sibling, or can't visit them in person on this day, choose to send any of these funny and sweet messages to wish your brother or sister a Happy Siblings Day and let them know you're thinking of them.
As your sister/brother, I wish you all the immunity to fight sickness and bad luck – and me!
While life may get hard at times, you can always count on our relationship to be easy-breezy.
You'll always have me on your side except when Mom and Dad are scolding you!
No matter where we are in this big world, I'll always love and support you.
I am lucky to have an awesome sibling like you. But you are luckier because you have a super-awesome sibling like me!
You're the perfect idol for me and the source of my happiness, and I wish to achieve great heights just like you. Thanks for being my sibling!
When my life was full of ups and downs, you were there to support me in every situation. Thank you for always being there for me. Happy Siblings Day!
National Siblings Day Quotes
The bond between siblings has been celebrated in history and literature for centuries. Don't we all love to talk (and brag!) about our cool siblings? Check out these five amazing quotes, and see if you resonate with them!
"They say that no matter how old you become, when you are with your siblings, you revert back to childhood." – Karen White
"In some ways, siblings, and especially sisters, are more influential in your childhood than your parents." – Deborah Tannen
"The advantage of growing up with siblings is that you become very good at fractions." – Robert Brault
"I may fight with my siblings. But once you lay a finger on them, you'll be facing me." – Abby Slater
"Siblings: children of the same parents, each of whom is perfectly normal until they get together." – Sam Levenson
"A sibling is the lens through which you see your childhood." – Ann Hood
"Having lots of siblings is like having built-in best friends." – Kim Kardashian
This National Siblings Day, make time to tell your brother or sister how much they mean to you, and make them feel special by giving them a thoughtful gift and a wonderful day that they'll remember for years to come!