Odisha Day 2023 – Interesting Facts About Odisha for Kids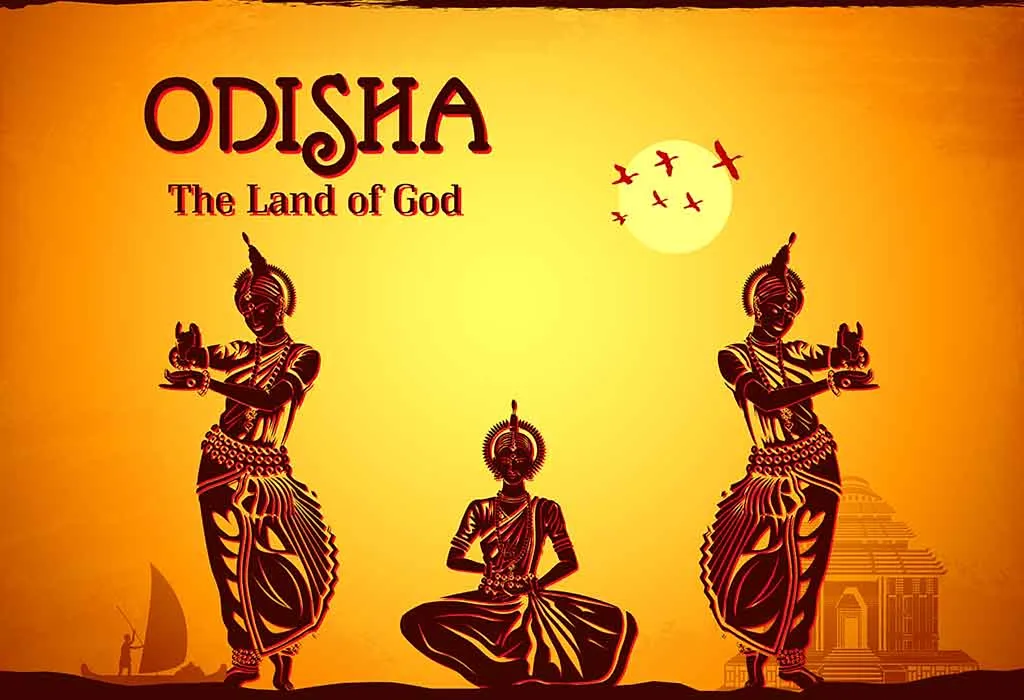 India is a land of varied cultures and extensive history. Each region of the country has witnessed several developments for centuries. Some of these developments mark significant achievements in the history of the regions and their people. They are, therefore, celebrated with a lot of enthusiasm. One such day is Odisha Day, which is also called Odisha Divas or Utkala Dibasa. It is celebrated every year in the state of Odisha on the 1st of April. If you are wondering what it is and why it is celebrated, you will find this article helpful.
Fun Facts About Odisha For Children
Before we head straight on to knowing what Odisha Divas is, let's learn some known and unknown facts about Odisha.
Odisha is one of the eastern states of India.
It was known as Orissa until 2011.
Its language was also changed from Oriya to Odia in 2011. It is the first Indian state to be formed on a linguistic basis.
Odisha consist of six districts – Cuttack, Baleswar, Puri, Sambalpur, Ganjam, and Koraput.
Its capital is Cuttack.
The official languages of the state are Odia, Hindi, and English.
Odisha has an area of 155,707 km².
It is the ninth largest and the eleventh most populous state of India.
The neighbouring states of Odisha are West Bengal, Chhattisgarh, Andhra Pradesh, and Jharkhand.
The state is well known for its heritage sights.
The popular tourist destinations of Odisha are Bhubaneshwar, Puri, and Konark.
Information About Odisha Day
Odisha Day is celebrated in memory of the formation of Odisha as a separate state in 1936 on a linguistic basis. Prior to it being recognised as a separate state, Odisha was a part of the Bengal Presidency, along with Bihar and West Bengal, under British rule. It marks a revolutionary day in the history of Odisha and gives its people an opportunity to celebrate their rich cultural heritage.
When Is Odisha Day Celebrated?
Odisha Day is celebrated every year on the 1st of April. This year will be the 85th year of Odisha Day.
History and Significance of Odisha Day
Odisha was a part of ancient Kalinga and was conquered by King Ashoka in 261 B.C until the Mughals invaded and captured it. In 1568, the region was ruled by the Sultanate of Bengal. Around 1751, the Marathas controlled the region, and in 1803, it was conquered by the British in the Second Anglo-Maratha War.
From 1803 to 1936, it was a part of the Bengal Presidency under British rule. In 1920, the Indian National Congress adopted an agenda to reorganise provinces based on their linguistic. This inspired leaders from Odisha to demand a separate province for the population that spoke Odia (Oriya, at that time). The leaders fought for a separate state with the help of the public, and on the 1st of April 1936, Odisha was identified as an independent state of India.
How Is Odisha Day Celebrated?
Odisha Day is enthusiastically celebrated across the state of Odisha. Various cultural programs are organised all through the state that includes dance and music performances. Tributes are also given to the leaders who fought for the formation of the state. Firecrackers light up the sky in several regions of Odisha. Various competitions, such as firecracker competitions, attract not just the locals but also people from all over the country to Odisha, to witness the glorious achievement in its history.
Celebrations are opportunities for us to come together, share joy, and commemorate historical days. They are also reasons enough to remember and honour the cultural heritage of our colourful country. Take this opportunity to educate your loved ones about the history and culture of Odisha and maybe even have a small celebration with them.