14 Songs to Hum With Dad This Father's Day
In this Article
This Father's Day, plan a cool celebration for your dad or your husband. You and the kids can hum songs to express your love and gratitude. Find your favourite tracks from the best songs for Father's Day.
Whether you're planning to compile a Father's Day song list to play as you sit down to have dinner with your dad, or whether your children mean to hum a song for their dad to make his special day all the more memorable, some tracks are just more meaningful than others. This Father's Day, pick songs about fathers you think they'd love to hear. You can sing to each other and have the rest of your family join in too.
Popular Father's Day Songs
The story of why Father's Day is celebrated may be known to many. But being able to put together the perfect playlist of father's day songs might not be easy! That's why we have curated this list of songs dedicated to fathers that you can play for your father or the father of your children!
1. Yeh To Sach Hai Ke Bhagwan Hai
This beautiful track from the Sooraj Barjatya-directed film, Hum Saath Saath Hain, is truly one of the best Father's Day songs. Sing it for your dad on the special occasion to express your gratitude towards him for everything he's done. The soulful lyrics will touch his heart and strengthen your father-daughter bond. You can also play this song for your husband from your kids' side.
2. Laadki
This brilliant song from the Bollywood movie Angrezi Medium and sung by Rekha Bhardwaj is a must-have on your playlist this Father's Day. Laadki means daughter. The song is a wonderful tribute to the love between a father and his daughter. Listen to this beautiful track that digs deep into emotions, just like the heartfelt moments in the movie.
3. Papa Kehte Hain Bada Naam Karega
A peppy Father's Day song in Hindi from the movie Qayamat Se Qayamat Tak starring Aamir Khan and Juhi Chawla, it became the rage back in 1988. It still holds its charm and is great for humming with your dad. You could even have your son/daughter sing it with his/her dad. What could be a better Father's Day song from a son in Hindi than this? It'll keep the mood light and merry, which is the perfect ambience for a happy occasion.
4. Tujhe Suraj Kahoon Ya Chanda
This song from the 1969 classic movie Ek Phool Do Mali is dedicated by every father to their children. And has been sung by the legendary Manna Dey. Actor Balraj Sahni effortlessly and brilliantly portrays the role of a father. To every father, their child is a shining star and he expects them to achieve a lot in life and to make him proud.
5. Papa Ki Pari
If you're looking for Father's Day songs from a daughter in Hindi, this is a good choice. The beautiful number from the 2003 release, Main Prem Ki Diwani Hoon, has lead actress Kareena Kapoor playing a pampered daughter. If you've always been daddy's little girl, you'll love humming this track with your father.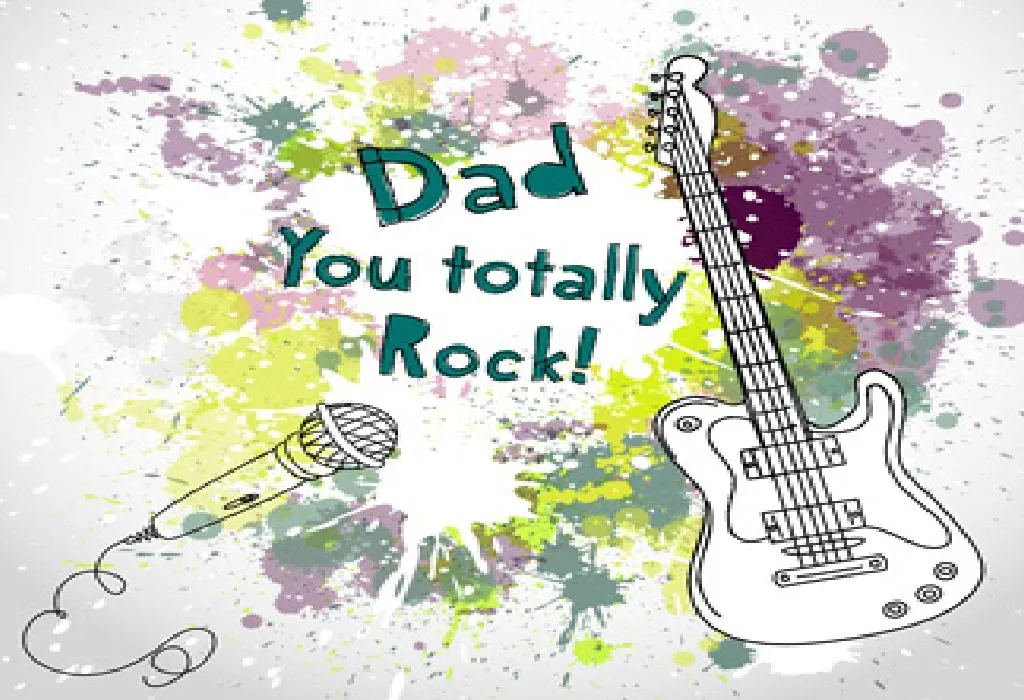 6. Mujh Se Naaraz Ho Toh
Every father-child relationship has its own share of ups and downs. This song from the 1996 film Papa Kehte Hain captures the sensitive yet beautiful relationship between a father and his daughter played by Anupam Kher and Mayuri Kango. The song conveys a sweet message where the father tells his daughter that it doesn't matter if she's upset with him but she should never be upset with herself.
7. Tu Mera Dil Tu Meri Jaan
This is a great Father's Day song for kids from the movie Akele Hum Akele Tum. You can have your little ones sing it along with their father to set the mood for the day. Get little gifts to give their dad, and have them present them after singing the song to him. He'll love the gesture! You can join in and have him do the same till all of you are singing and dancing.
8. Hanikarak Bapu
This song from the 2016 movie Dangal is bound to get everyone laughing out loud! It redefines the idea of a perfect father with a strict 'School headmaster' attitude that leads to his kids declaring him as 'Sehat ke liye Hanikarak' (injurious to health). The kids with a strict father will relate to this, and playing this song will surely bring a smile to his face!
9. Papa Mere Papa
Your little girl can sing this top Father's Day song from the 2005 release, Mai Aisa He Hoon, when daddy comes home from work. It's an emotional song with very good lyrics that her father will definitely love. She can make his day all the sweeter by presenting him with a little cake that the two of you baked.
10. Papa
Now this one's a very underrated song, which has beautiful and deeply meaningful lyrics and has been sung by everyone's favourite Neha Kakkar and Tony Kakkar. The song portrays the countless emotions and thoughts that are unexpressed by daddy's dearest.
11. Pitah Se Hai Naam Tera
This song features actor Akshay Kumar and his on-screen father Mithun Chakraborty. And the song is beautifully dedicated to everything a father is and how important he is to his son. The beautiful song has been sung by Sonu Nigam and Meet Bros. The perfect song to dedicate to the perfect father!
12. Aye Mere Bete
This has got to be one of the oldest songs that celebrate the loving bond between a father and his son. The song was released in the year 1973 and has been sung by Kishore Kumar. Yet another brilliant song that cherishes the father-child bond on Father's day.
13. Meri Duniya Tu Hi Re
This is a wholesome and heartwarming song from the film Heyy Baby, which stars Akshay Kumar, Ritesh Deshmukh, and others. This song features three extremely talented vocalists: Sonu Nigam, Shaan, and Shankar Mahadevan, as well as an excellent composition. Juanna Sanghvi, the adorable baby, is the star of this song. The song is about three careless guys who become responsible after a baby girl enters their lives!
14. Papa Tum Kahaan Ho
This heartfelt song from the movie "Taqdeer" beautifully captures the emotions of a child longing for their father's presence. Sung by Mohammed Rafi, it expresses the deep bond between a father and child and can be a poignant addition to your Father's Day playlist.
With so many good Father's Day songs to choose from, you and the kids will have plenty of options to show your love for your dads this year. You can pick one while your children can choose another. Practice singing them to get the hang of the tone and the lyrics before regaling them. They'll love the songs you've chosen and the effort you've all made to make their day.
While these were some of the best Father's Day songs we could think of, we are sure there are many more out there. Did your special song for father's day make it to our list? let us know in the comments below!
Also Read:
Father's Day Quotes and Wishes
Father's Day Poems for Kids
DIY Father's Day Card Ideas for Kids